GLOBAL DESIGN STUDIO SERIES #7
SAMSUNG DESIGN LATIN AMERICA

Latin America:
the land of youth, passion, and diverse cultures
Latin America's diversity creates a rich environment that fosters innovation and entrepreneurship. Located in Sao Paulo, the most populous city in the American Continent, Samsung Design Latin America (SDLA) aims to first understand the needs of local users to create globally desired design solutions that are locally inspired.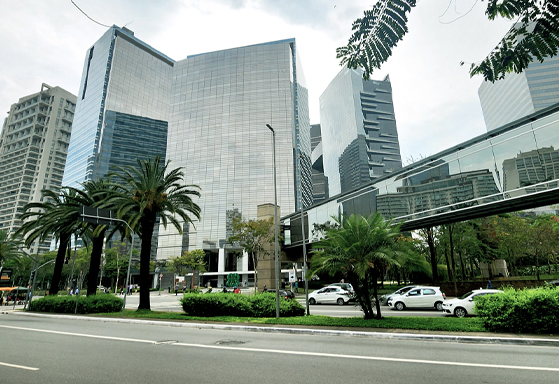 SDLA Opens New Possibilities
and Visions for Design
SDLA was founded in 2016 as an effort to take a deeper look into the unique attributes of Latin America. SDLA works to advance customer research by properly comprehending a growing market and bringing together different cultures. Our Product Strategy Team and UX Design Team are in close collaboration to reflect the findings of this research in all products.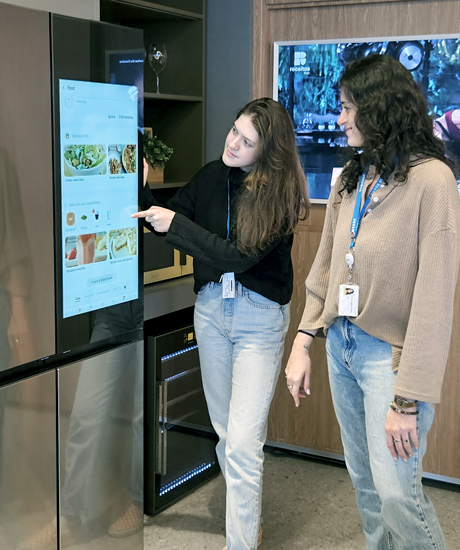 SDLA Starts off Locally, Branches out Globally
SDLA aspires to do more than just fulfilling local user needs. SDLA seeks to embrace Latin America's diversity and makes the utmost effort to create globally resonating designs by materializing ideas. In an age when boundaries are becoming increasingly obsolete, we are focusing our efforts to elevate our locally originated designs to become globally significant and meaningful.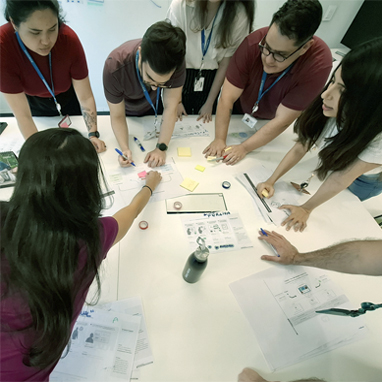 History
2

0

1

6

Samsung Design Latin America
founded (Located in São Paulo, Brazil)
An image shows SDLA Head of Office Seungchul Shin.
Latin America embodies the dynamic
liveliness of culture founded upon a rich
history that fully embraces diversity. The flexibility, out-of-the-box thinking,
and pursuit of joy embedded in the everyday lifestyles of this region are aligned with the values of Samsung Design.
SDLA creates designs inspired by this
cultural landscape, proposing resonating customer experiences through innovative
and diverse approaches that bring positive change to our lives.
Soohyun Yoon,
SDLA Head of Office
Our Team
Product Strategy Team

The Product Strategy Team analyzes the lifestyles and behaviors of LATAM consumers to uncover areas of opportunities for local-specific products and services.

UX Design Team

The UX Design Team explores new ideas based on mobile usage patterns of LATAM consumers and visualizes these discoveries into UI/GUI designs. Furthermore, the UX Design Team collaborates with the local R&D Team to carry out commercialization development.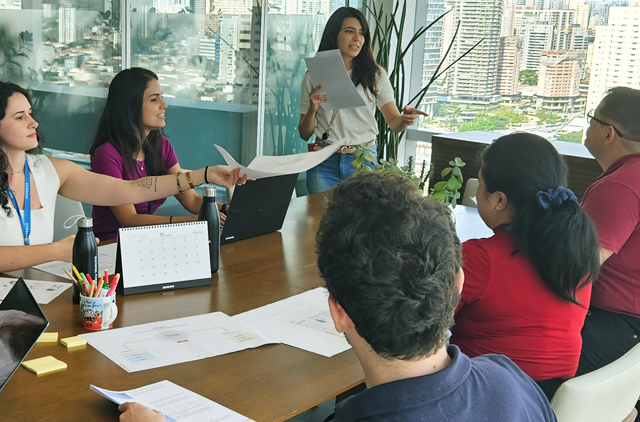 Our Works
SmartThings Energy Brazil

SDLA led the localization of SmartThings Energy in cooperation with SRBR for Brazil, which has a significant regional variation due to its complex calculation of electricity bills. Dedicated server and UX design allow users to manage their energy usage accurately.

Eco Package for Football

SDLA proposed five package designs related to football and watching games using Samsung TV packages. It allows Latin American consumers to approach meaningful upcycling by creating attractive eco-packages.

MOBILE SECURITY FEATURES
FOR ONE UI

From 2019 to 2020, we designed UX functions that are globally applicable by researching mobile user behavior in Latin America. Elements that enhance security were applied to the ONE UI for the safety of mobile users. These features include offline tracking for finding stolen phones without data, power-off lock to prevent stolen phones from turning off, and earphone notifications for dangerous situations.

BIVOLT REFRIGERATOR

The SDLA research team discovered local features and problems in some cities in Brazil that utilize a mixture of 127V and 220V voltages. The team conducted research and development to prevent potential damage and complications of digital appliances in households using two voltages, contributing to the production of the BIVOLT REFRIGERATOR.

WASHING MACHINE CMF

The SDLA Research Team researched the lifestyle of Brazilians to comprehend their perception and preference of color, material, and finish of designs for a front load washing machine. The results of the research were implemented by Brazilian businesses and in the selection of portfolios, colors, materials, and finishes for washing machines.

FLASH NOTEBOOK POUCH

The FLASH NOTEBOOK POUCH is designed in accordance with the characteristics of the FLASH NOTEBOOK, which saw great response from the younger generation. The pouch allows all peripherals to be carried conveniently while protecting the laptop without compromising style and functionality. A pouch that reflects on the preferences of young consumers while emphasizing its individuality was created through local suppliers.

J-SERIES PACKAGE DESIGN
FOR LATIN AMERICA

The J-Series 2018 lineup package design has been created based on colors preferred in Latin American regions. Minimal design is widely used for various IT products as it showcases a product in a simple manner while emphasizing its technical aspects. The SDLA redefined the Latin American consumer's notion of minimal design and applied it to the Brazil and Argentina Mid-Tier Smartphone Series. The all-new Mid-Tier Smartphone Package Visual Design has received great reviews from customers while also saving in material costs, effectively satisfying needs for both design and business.

Business TV Mobile

Business TV Mobile is a convergence service released in 2018 that helps small business owners execute advertisements on TV channels. Premade advertisement banners or even ones created with a smartphone can be uploaded and advertised at a set time designated by the user. As more users utilize the service and diverse user scenarios accumulate, the service expands and more functions are added. This sets the service apart as an excellent and cost- efficient choice for local pubs and restaurants.
SAMSUNG DESIGN LATIN AMERICA

1240 AV. DR. CHUCRI ZAIDAN, (#20F, DIAMOND TOWER),
VILA SAO FRANCISCO, SAO PAULO, SP, BRAZIL