GLOBAL DESIGN STUDIO SERIES #3

SAMSUNG DESIGN DELHI
Building inclusive experiences reflecting the aspirations of the young generation and their cultural diversity

Inspired and fueled by the vision to design meaningful experiences that are locally inspired and globally relevant, Samsung Design Delhi is located at the very heart of innovation in South West Asia. Here we passionately collaborate with multi-disciplinary teams to make successful and holistic design driven stories. We continue to challenge the future to see how meaningfully we can change our user's lives.

A hub of strategic collaboration
and experience innovation

SDD started its journey in 2008 with the objective of deriving local insights from the diverse population of South West Asia. With an exceptional mix of talent and skill sets of user experience, industrial design, visual design, CMF, and service design, we delve into the creation of digital experiences across Samsung Electronics' product portfolio. SDD's close proximity with local R&D centers, manufacturing units, marketing and product planning teams allows them to become one of the most proactive global design studios.

Authentic and Emerging Design Values

SDD continuously practices human centered approach in our design thinking process. This paves a path of discovering and curating new digital experiences and growth opportunities for the emerging global markets.
HISTORY
2

0

0

8

Samsung Design Delhi founded

2

0

1

2

Mobile UX line-up centered operations

2

0

1

9

Domain expansion to digital

appliances and TV

2

0

2

2

A newly designed studio for open

collaboration and innovation
AWARDS
2018

IDEA Finalist Winner
iF Design Award Winner

2020

iF Design Award Winner

2021

iF Design Award Winner

2022

IDEA Award Winner (2 Silver Awards)
iF Design Award Winner
Here, at Samsung Design Delhi, we have a team of passionate designers from various walks of life who are enthusiastic towards designing products and user experience which is "Locally inspired, Globally desired" for the young and booming South West Asian Market.

We work closely with the advanced R&D centers and marketing teams across India to achieve successful holistic designs while keeping a keen eye on the future and innovating design that meaningfully changes

our lives.

Kyungdae Park,
SDD Head of Office
OUR TEAM
UX Innovation Team

Aiming to create meaningful connections between localized insights and glocal(global+local) user's needs, the group actively gauges the present and future lifestyle opportunities, which translates into varied innovative UX design experiences. The team consists of highly adept UX researchers, interaction designers and visual designers working towards curating powerful digital experiences.

ID Innovation Team

Mainly responsible for the smartphone and home appliance domain, we live up to the promise of creating holistic industrial design solutions, striking a balance of consumer centric innovations and viability at our production facilities. The team creates industrial design innovations and CMF experiences based on local insights and consumer-centric research.

Design Planning & Management Team

We support the design teams in project planning and operational strategy for SDD. The team assures the overall progress of the projects, efficient utilization of finance and resources along with seamless communication with local and global stakeholders for smooth functioning of the studio.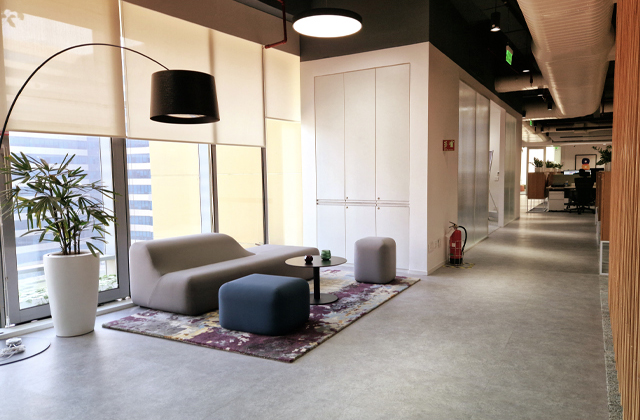 OUR WORKS
India Keyboard

Designed based on the phonetic principles of the Indian language scripts, the keyboard is structured to mirror the writing method of Indian languages, making the typing experience as easy as writing.

Kids TV

Samsung Kids TV is a first-of-its-kind smart TV application designed for the digital native Alpha generation. It intelligently aggregates the scattered kid-centric content of multiple partnered OTT platforms into a safe, customizable, and age appropriate learning experience.

Air Hood

Air Hood is designed for kitchens of Southwest Asia where the climate is hot. There is a strong need to improve the air quality in kitchens where smoke and heat are generated. Air Hood combines a range hood, an air conditioner, and an air purifier into a single unit for a comfortable cooking experience.

Galaxy M & F Series CMF

A collaborative project with the MX business design team for the Galaxy M and F series CMF that keeps in mind the aspirations and lifestyle of the MZ Generation. The attractive colors speak boldly of the stylish and high performing versatility of both Galaxy M and F series. The engaging finish differentiates itself in the online smartphone market, highlighting the trendsetting value that the series provides.

Galaxy M Wallpaper

Galaxy M Wallpaper takes inspiration from the youthful and active lifestyles of the MZ Generation. The wallpapers celebrate and enhance the immersive screen experience through the use of micro-textures, vibrant colors and natural materials, making an impactful first impression.

HORIZONTAL HANDLE SINGLE REFRIGERATOR

The HORIZONTAL HANDLE SINGLE REFRIGERATOR differentiates itself from other refrigerators with its distinctive horizontal handle and an original crown-shaped design. With only 1 functioning door that is ideal for kitchens in India's homes, the refrigerator expresses the colorful culture of India with a mystical floral pattern on its door.

TUNE STATION

TUNE STATION is a smart TV music player app. The app provides a unique sound experience and expands into the surrounding space through its virtual device screen that plays music when the TV is not being watched.

ON DEVICE AI

ON DEVICE is a responsive function for directly and elaborately expressing various emotions of the MZ generation. It can be used in conjunction with basic smartphone functions such as screenshots, keyboards, searches, and messages.

GALAXY A01 CORE/ M01 CORE – ANDROID GO

The GALAXY A01 CORE and M01 CORE were developed as a part of Samsung Electronics' 2020 global Android GO smartphone series in collaboration with the UX team of the Mobile Communication Business division. Both smartphones offer an integrated One UI experience at an affordable price and a solution for efficient battery performance, storage space, and productivity.

GALAXY J7 MAX

The Galaxy J7 Max uniquely addresses millennials of emerging countries with a product that achieves perfect balance between affordability and aspiration. Premium aesthetics crafted thoughtfully in metal and plastic that blend with each other in seamless harmony serves as the foundation of the Galaxy J7 Max's industrial design. Smart Glow evolves to become thinner and more submissive, yet smarter. The Galaxy J7 Max is carefully packed with the most essential and emotional User eXperience that any millennial can easily connect with. It is another example of true 'Glocal' design for the local market that embodies the essence of global taste.

GALAXY J2 CORE - ANDROID GO

Launched as Samsung's first smartphone experience platform designed for low spec entry devices on the Android Oreo platform, the Galaxy J2 Core was launched in 2018 in 6 regions including SWA, LA, CIS, SEA, MEA and Africa. Unlike competitor models in the market, the Galaxy J2 Core has been designed to match the signature UX style of Samsung phones along with simple-to-use interaction for entry level users. Designed for bold performance, it has UX enhancers that boost battery and memory.

SWA UNIT BOX DESIGN STRATEGY

The SWA Unit-box design strategy for 2019 has been refreshed to boast a premium look and stand out from the crowd. The design celebrates youthful millennial colors and highlights the model series name; J Series and A Series. After a successful launch in India, Bangladesh, and Sri Lanka markets, the design has received very positive reviews from both retailers and customers. Through the unique Samsung Mobile Packaging that is united under a single design language, the newly refreshed design strategy has successfully set apart Samsung's package design from other competitors.

GALAXY J2

Galaxy J2 is a smartphone for consumers in emerging markets with unique design and UX features. The ergonomically formed grip that wraps around the entire device acts as a placeholder for your thumb and other fingers, a Natural Grip Line. The Smart Glow emitting from the Ring Flash function is a form of establishing unique identity and self-expression especially for the youth of India. The lock screen and packaging especially reflect this glocal (Global + Local) sensibility, taking cues from the rich visual tradition of India.

S BIKE MODE

S bike mode is a unique and easily adaptable app that gives priority to urgent calls while riding. Our aim was to change the habit of riders of talking on the phone while riding. Once activated only the urgent calls bypass through the auto-answering system filter. And to answer the call, the rider has to park his bike and come to a complete stop. The app was implemented in Latin America, the Middle East and South West Asia, following its success in India.

INDIA LOCALISED THEMES

We have created localized visual directions for an enhanced user experience. India specific artwork and thematic directions have been created as a part of the "Make in India" campaign, thus providing the user with a totally localized look & feel. The themes have been made available for both Android and Tizen platforms. These themes have been highly successful in the Samsung Theme Store with downloads having crossed the 75,000 mark.

ACTIVWash

Active Wash+ system includes a dedicated sink, which provides a convenient and unique space to hand-wash delicate items and pre-wash heavily soiled clothes. The Magic Dispenser, specially designed to create a powerful water vortex, dissolves both liquid and powder detergent, spreading it evenly before a wash. It was the winner of iF and Good Design Awards for design excellence.

INDIA'S 1 DOOR WONDER

The 1 Door refrigerator has a stylishly unique round-top design that has distinctive crown design and added extra space. It comes equipped with power cut resistant Coolwave cooling feature that keeps food chilled and frozen for 9 hours. Its ridged design also provides safe storage for bottles, a multi-utility door bin and FreshMax that provides extra space to store fruits and vegetables. It has a special divider to attach plastic bags and separate bottles, an auto close function and built-in deodorizer.

DIALOGUE BETWEEN PATIENT
AND HOSPITAL

Better medical service for the masses, and for the doctors and nurses to be efficient and satisfied with their work is the goal of the Samsung In-Patient Solution. A collaboration with Noida Samsung Research Institute, the solution is implemented in the Global Hospital in Mumbai. The solution is receiving positive feedback not only as a return on profit model from hospital administration but from patient and staff who participated in the pilot test.
SAMSUNG DESIGN DELHI

Candor Tech Space, Tower No. 11,
6th Floor, Plot no. 20 - 21, Sector 135,
Noida, Gautam Buddha Nagar,
Uttar Pradesh, 201304