August 23, 2022
New faces
for the Watch
An all-new Galaxy Watch Face Story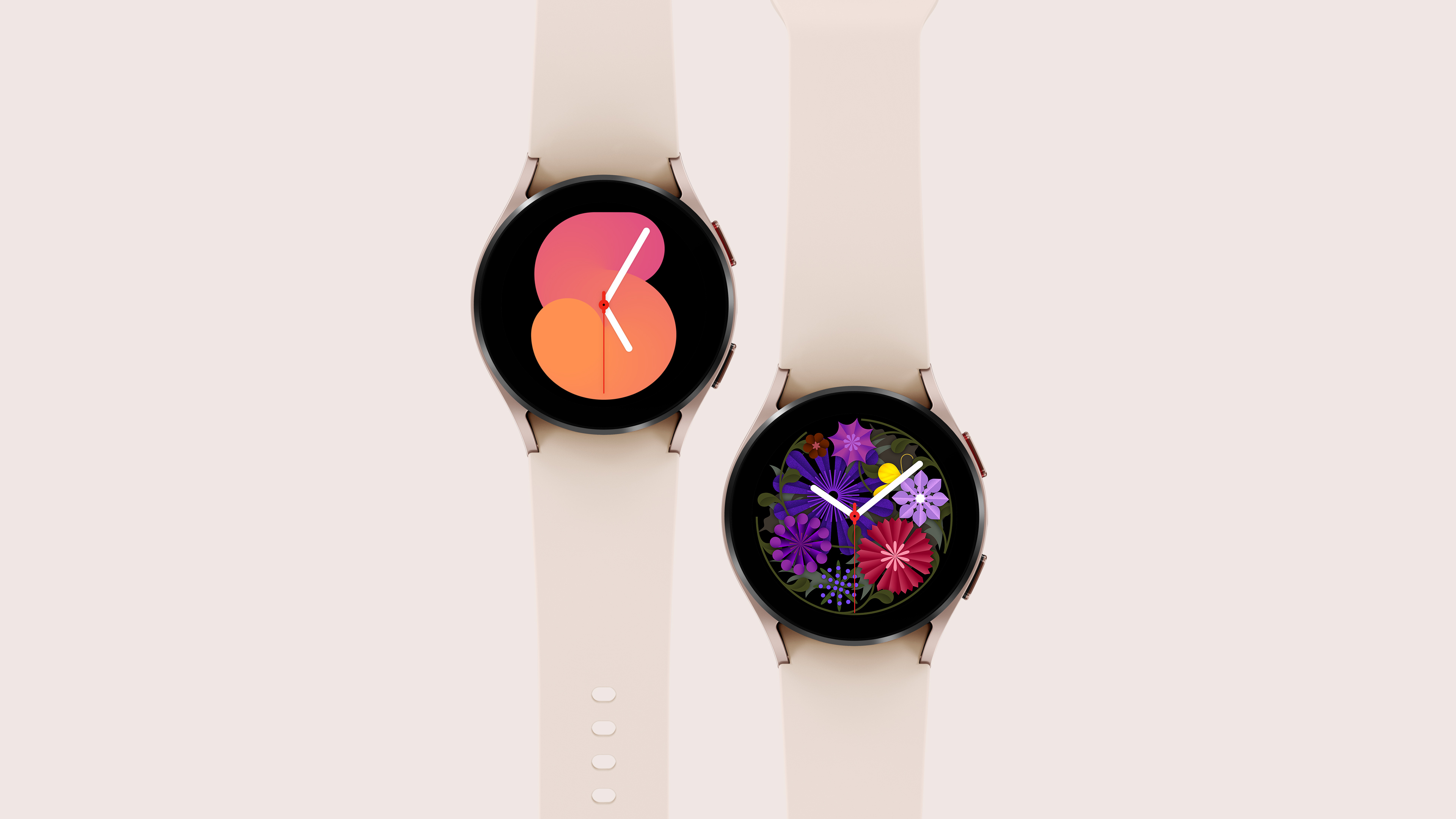 Practical features like tracking your workout routines and quickly checking notifications are great advantages of a smart watch, but another wonderful benefit is the ability to easily change your watch face based on your mood for the day. You can switch out between different colors to match your daily look or even swap to a classical watch face for a formal occasion. With the release of the new Galaxy Watch, Samsung Design provides unique watch faces to help users express their individual identities and tastes. 「Gradient Number」 and 「Flower Garden」 are two brand-new watch face designs that have been created through a collaboration with artists and studios. Let's hear what the artists have to say on how these stylish watch face designs came to life.
Gradient Number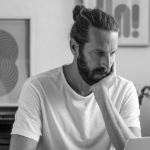 Collaboration
with David Mascha
David Mascha is a visual artist working across illustration, typography, animation and print. His diverse body of work is an ongoing exploration of form and color combined with type, patterns and motion. He lives and works in Vienna, Austria.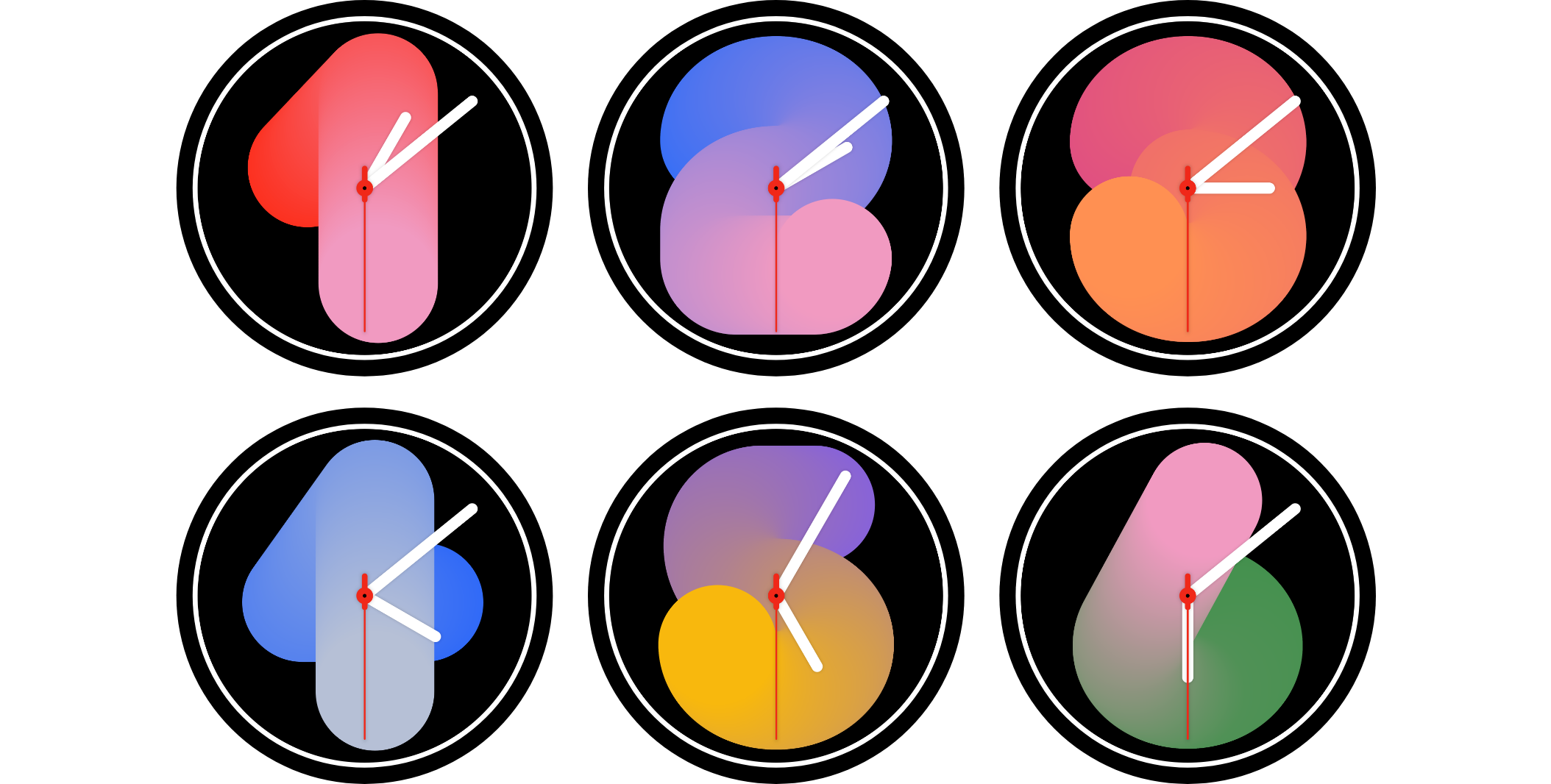 What was the process like for designing this watch face?
I think the whole design process took about 4 months, but I can't remember the exact amount of time I spent on it. It was very pleasant to work over a longer period of time, which is not always the case with such projects. I was able to work in different styles and try out everything possible which is really crucial for me to come up with the best results. The initial presentation with all the drafts and concepts is usually the biggest challenge. I always try to work and experiment in many directions, therefore it's important to have enough time. So being under pressure can be a bit difficult. Also, I like to maintain a certain "fun factor" in a project, and that's how you usually get the best results.

How did you come up with the simple and unique form for the numbers?
At first, I just designed a few numbers in the bold style, but they weren't yet perfectly adapted to the round watch display due to thick strokes and circular angles. I then transformed the numbers into an elliptical shape to make them fit better. All numbers are aligned to the same geometric grid and have the same height and width dimensions. I then used the same elements from the numbers I had already drawn to develop the remaining numbers, which was a very pleasant and efficient approach.
What was the most difficult thing during the design process?
It was quite a challenge to fit the numbers from 10 to 12 to the circular display, as these are of course a bit wider than the others, but still had to have the same spacing as 1 to 9. At the same time, readability also had to be maintained. That took a lot of attempts, like making small changes in curves and distances or adjusting the length of the individual paths. Due to the partial overlapping of the numbers, I was able to keep the width of the numbers so that they fit together with the rest of the numbers. Thankfully it turned out to be a good compromise between the overall style and readability, and I think the entire watch face ended up looking very consistent.

It is beautiful to see two different colors blend together to create a Gradient. How did you choose this particular color combination?
I usually choose my colors by feel, but over time you develop a certain preference for certain colors. I often use pink and orange tones but also a strong pink or light blue. I find a lot of inspiration in nature in terms of colors and combinations, looking at flowers, or plants, but also the sky at sunset, and clouds too. Other artists and their use of color is also a big source of inspiration.
Collaboration with Studio fnt
Studio fnt is a graphic design studio that was founded in Seoul in November, 2006. Studio fnt has been active in the branding, print, and GUI scenes with the vision of developing pieces of thought into organized and meaningful forms.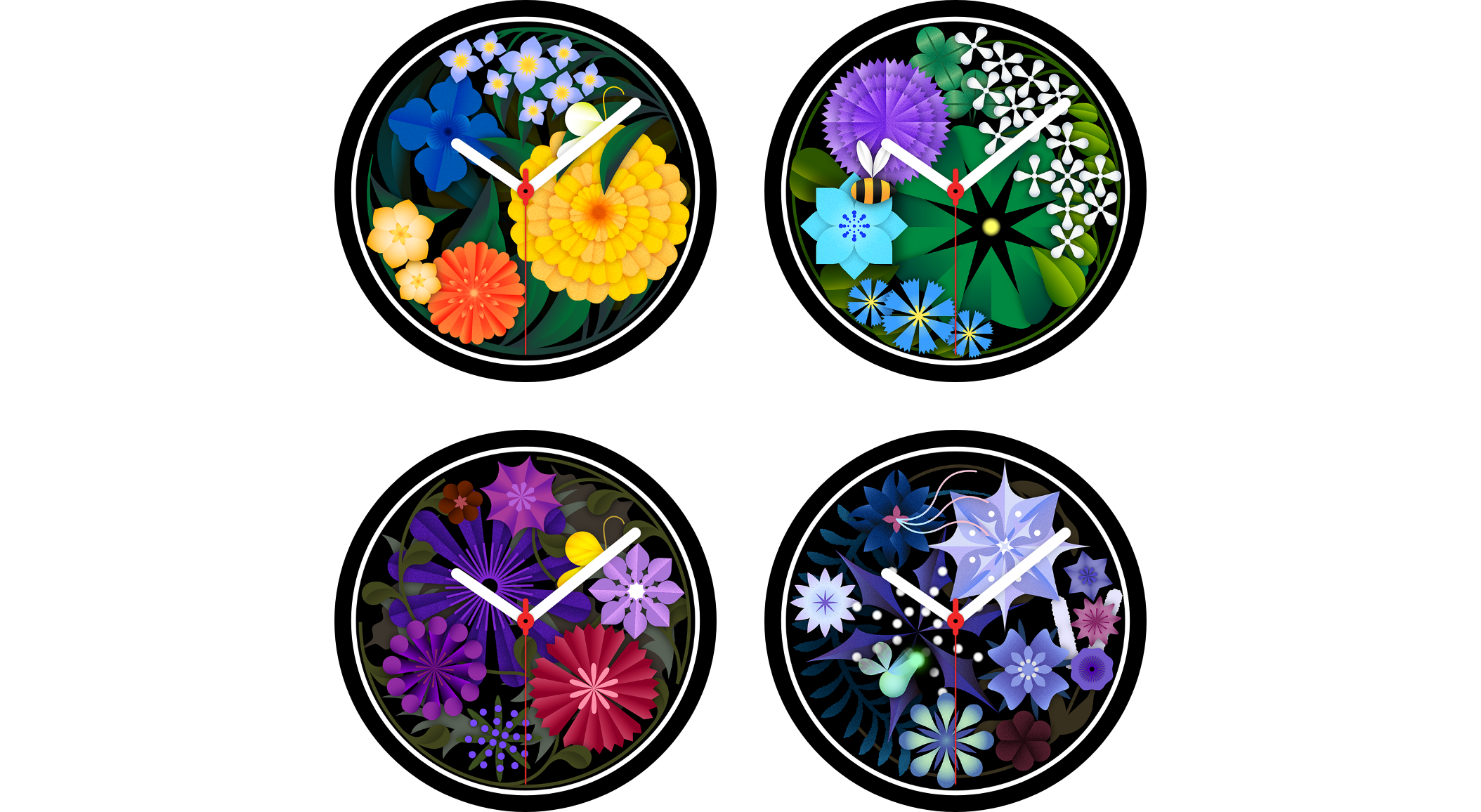 The expression of nature in the design is very intriguing. What inspired you?
We thought about themes that were familiar to us but had unexpected qualities. We wanted to bring the massive and unexpectedly mysterious beauty of nature into mankind's smallest and most delicate invention, the watch. The genus of species we know so well today was first proposed by botanist and taxonomist Carl von Linné in 18th century Sweden. Not only did he formalize the nomenclature of species that would define modern taxonomy, but he also created the 'Flower Clock' that beautifully expressed the progression of the day with different flowers that bloomed in each hour of the day. 「Flower Garden」 was inspired by this piece of history.
*Image Source: Carl Linnaeus, Philosophia Botanica, Stockholm & Amsterdam, 1751, 274–276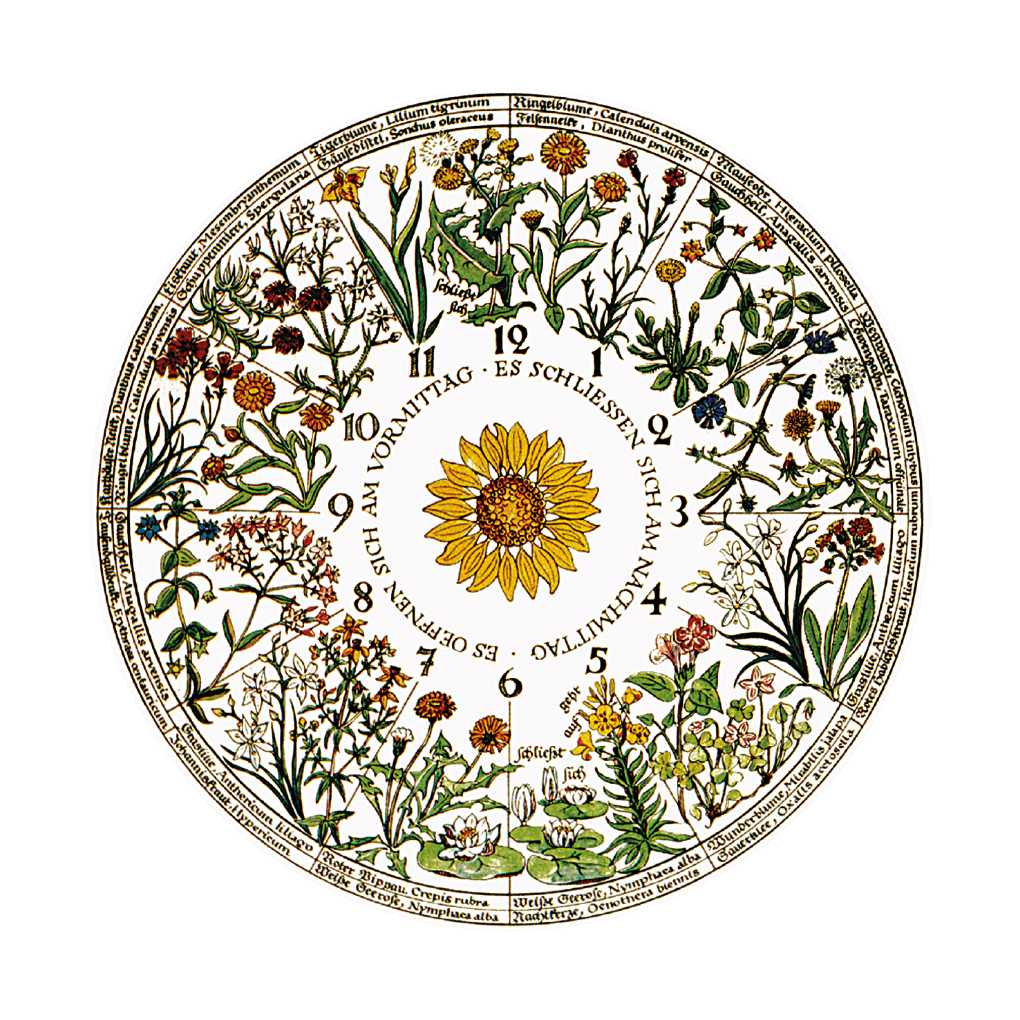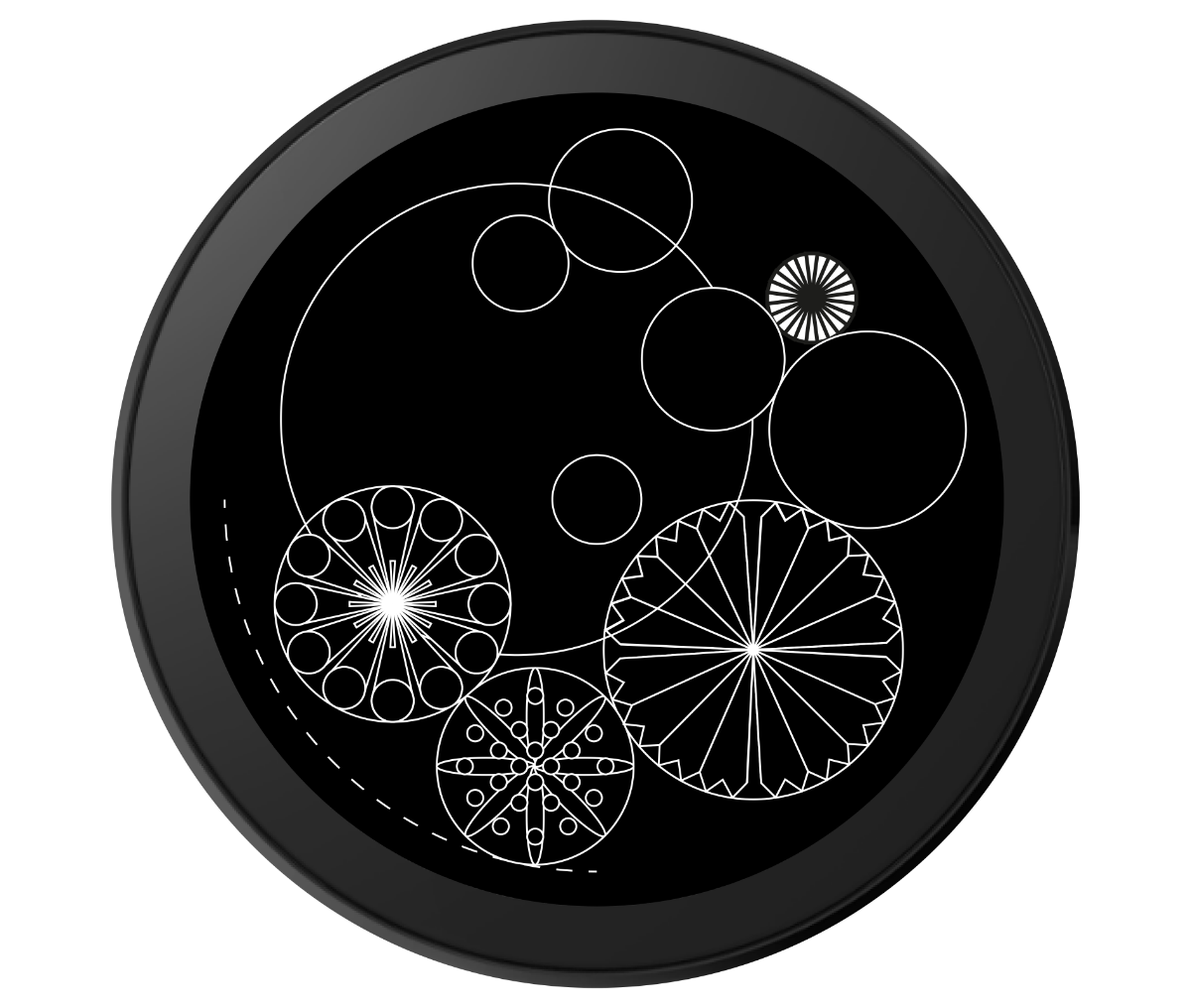 Which part of nature served as the motif for the design?
We looked at flowers that bloomed in different seasons of the year. 「Flower Garden」 consists of colors of the seasons and the unique forms of flowers and petals. These delicate elements come together to create a complete watch face, just like tiny gears that interlock together to bring life to a masterfully crafted watch.
The Movement is subtle, while also being delicate and fascinating.
We worked hard to find the perfect balance between stillness and liveliness. Nature seems to be quite still when observed up close, but when you look at bigger picture of nature, you'd notice the dynamic liveliness that comes with the changes in seasons and weather. We wanted to capture this gradual visual transformation in the watch face to express the calm passing of time. The movement of insects serve as a way to instill life in each season of 「Flower Garden」. It also plays a functional role. Normal mode was created by imagining the most natural movement of insects, while Notification mode switches that movement into a lively gesture as if the insect just found something interesting. When in low battery, the insect would remain at the bottom of the screen to take a break.
Watch face designs must be intuitive to all ages of all cultures as it is an essential part of the watch experience. The insect element is built upon this foundation, and has an added, mystical appeal. We don't get to enjoy nature as much as we'd like in our busy lives. Even if you cannot get our hands on nature right now, we hope you find joy in keeping your very own garden that lives on your wrist.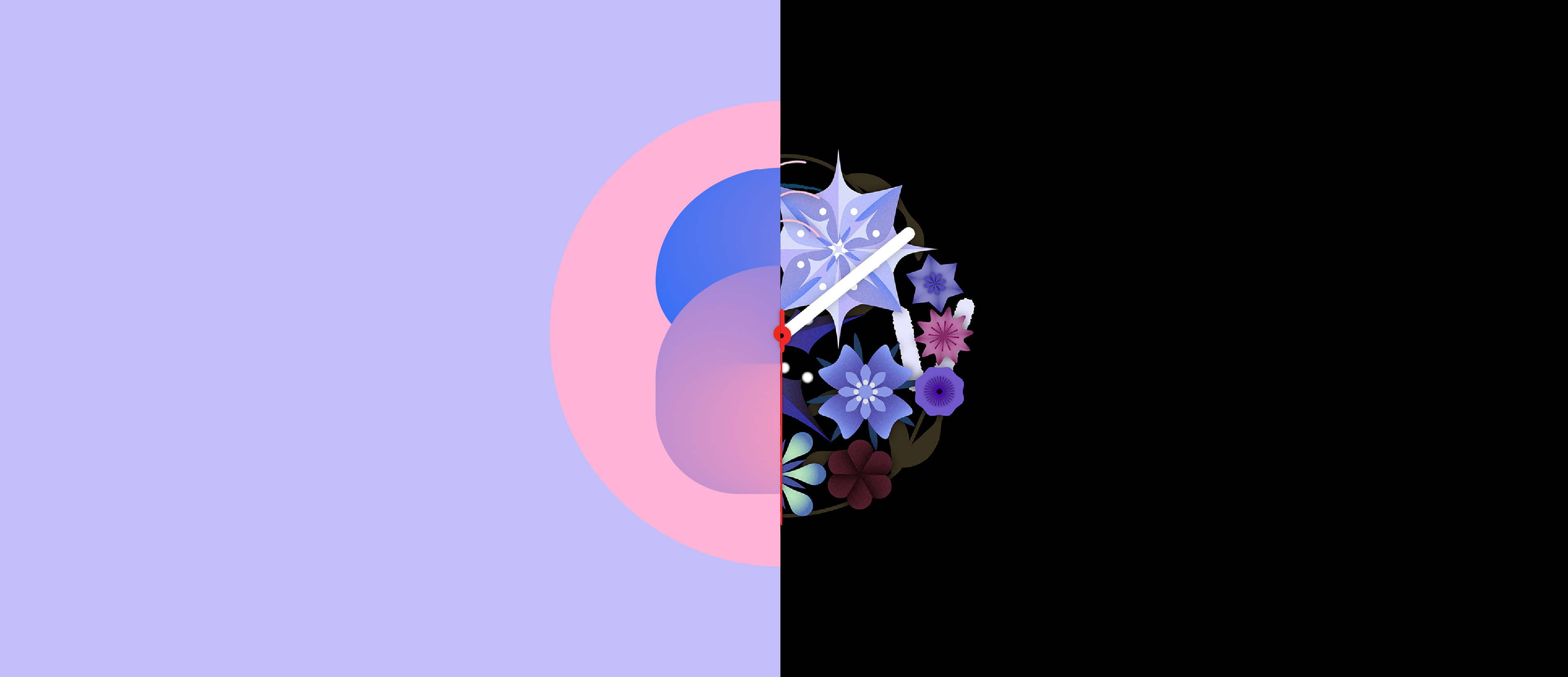 You can find the 「Gradient Number」 and 「Flower Garden」 watch faces in the new Galaxy Watch5.
samsung.com