June 01, 2023
Think 2030
Unlocking Our Future Potential
This is the key visual image of Think2030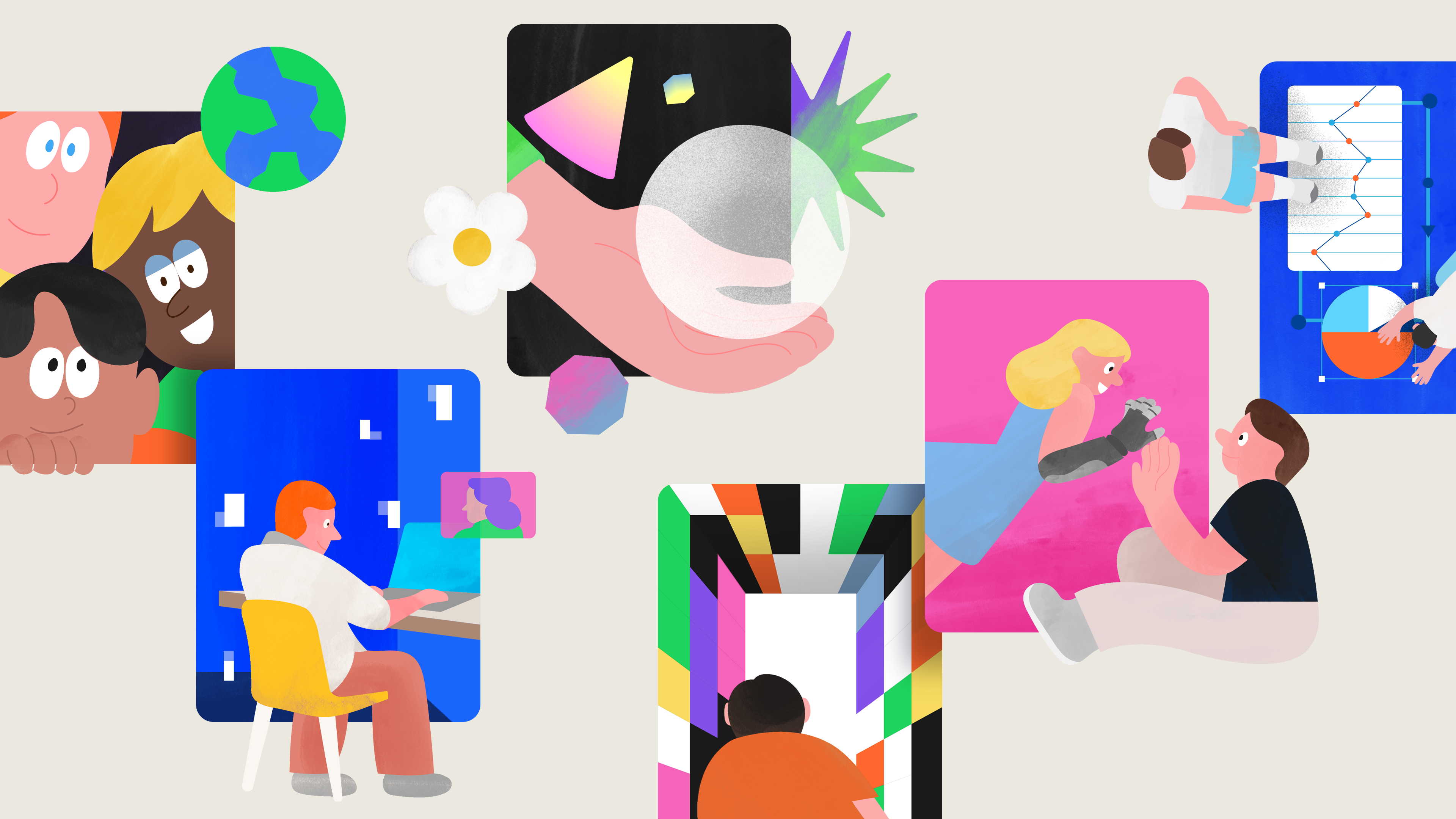 The Samsung Design Europe Atelier Team researches future lifestyles to share emotional insights based on socio cultural trend studies to Samsung designers every year.
The report imagines the societal landscapes of 2030. Taking inspiration from creative references in art, design, and culture, fused with socio-economic data and expert research, they author a story of positive hope for our own evolution. In this work, they describe a journey to 2030 that reveals how we are undergoing a profound transformation. The journey tracks the biological self that we recognize today to one that surpasses our psychological awakening. We transform as we travel to a future technological self where we become fully integrated with the network of systems we use, ultimately arriving to a place where our collaborative existence with technology and each other layers the world around us.
"By 2025, an average connected person anywhere in the world will interact with connected devices nearly 4,800 times per day."
An
Equitable
Tomorrow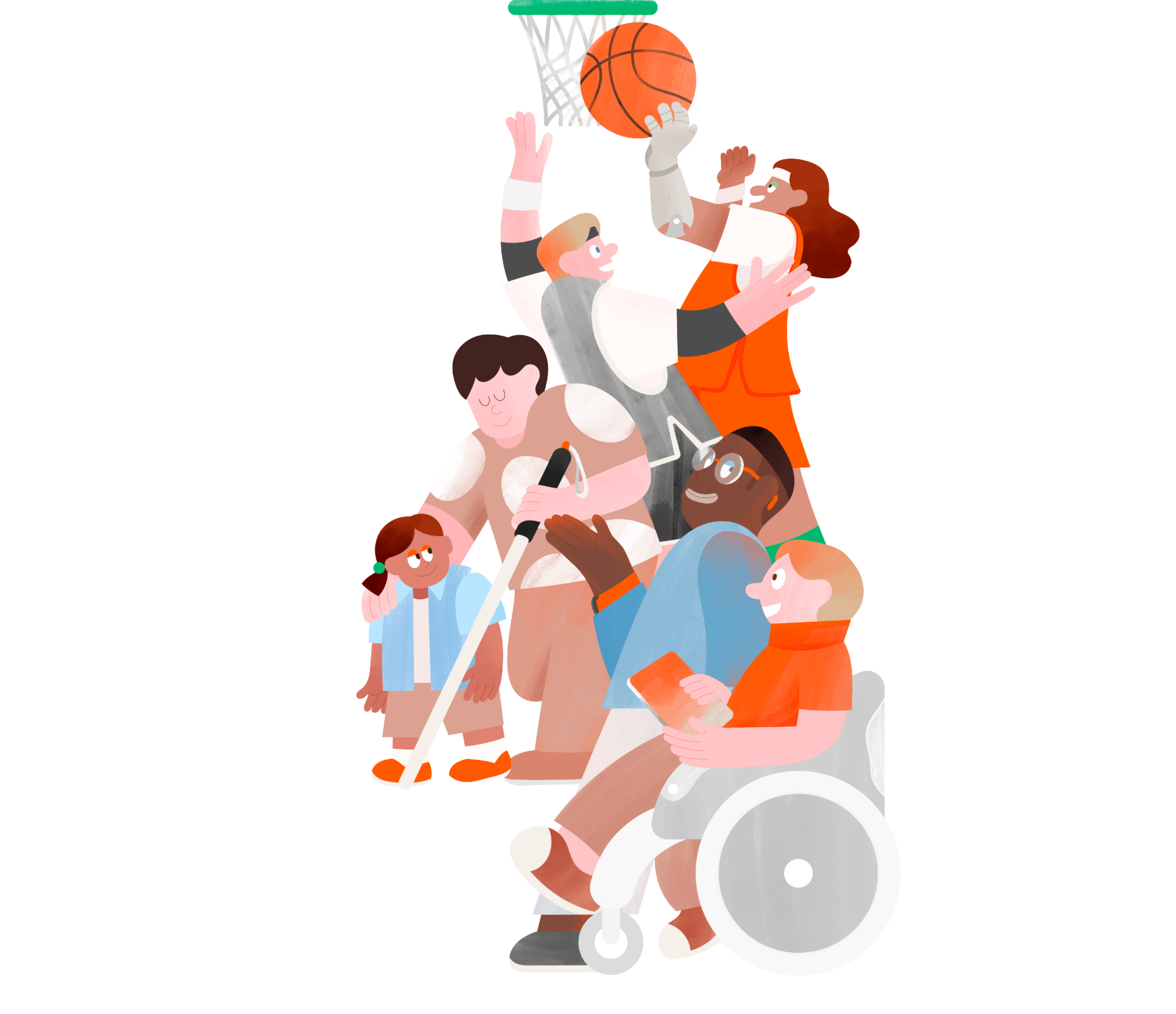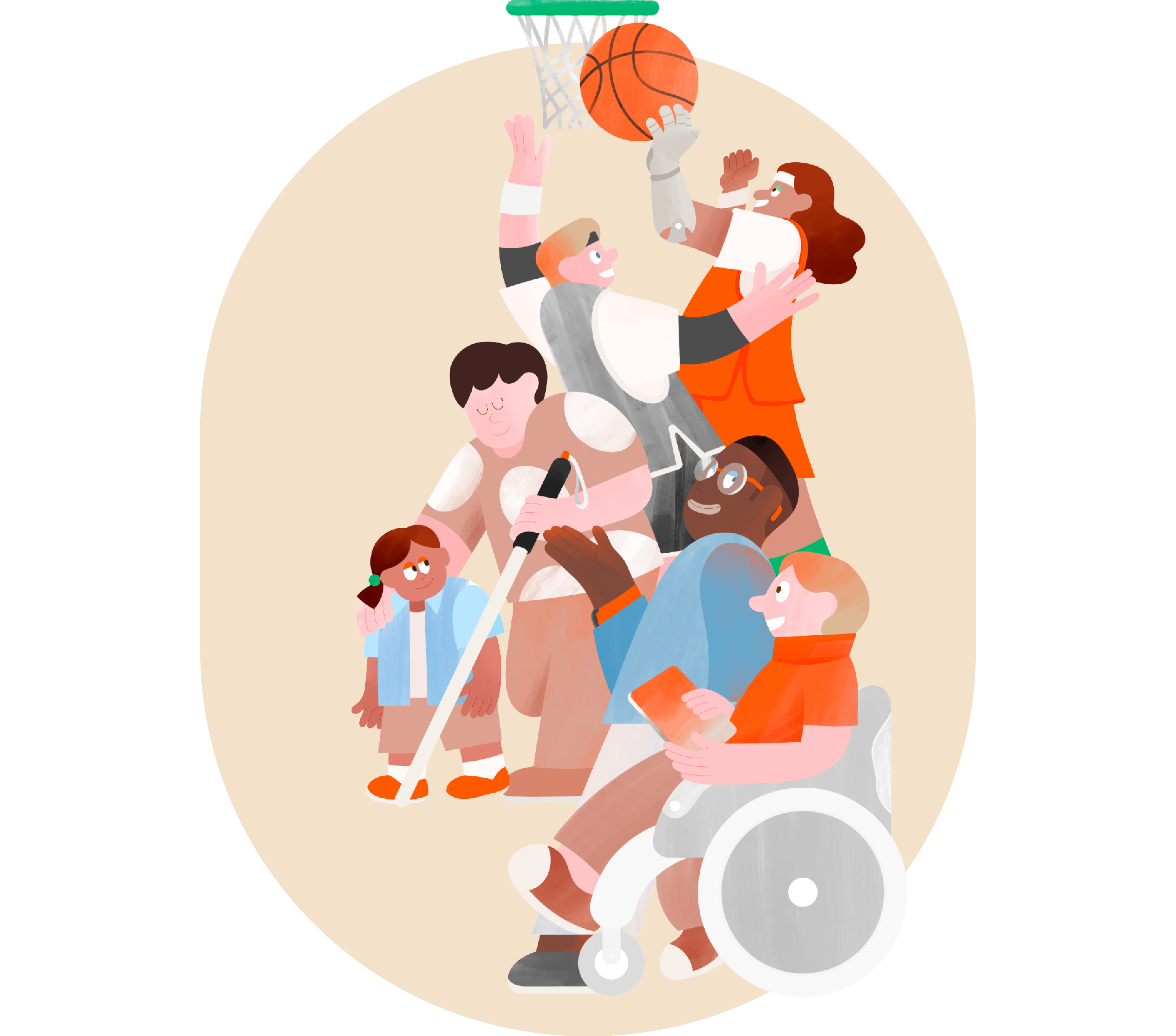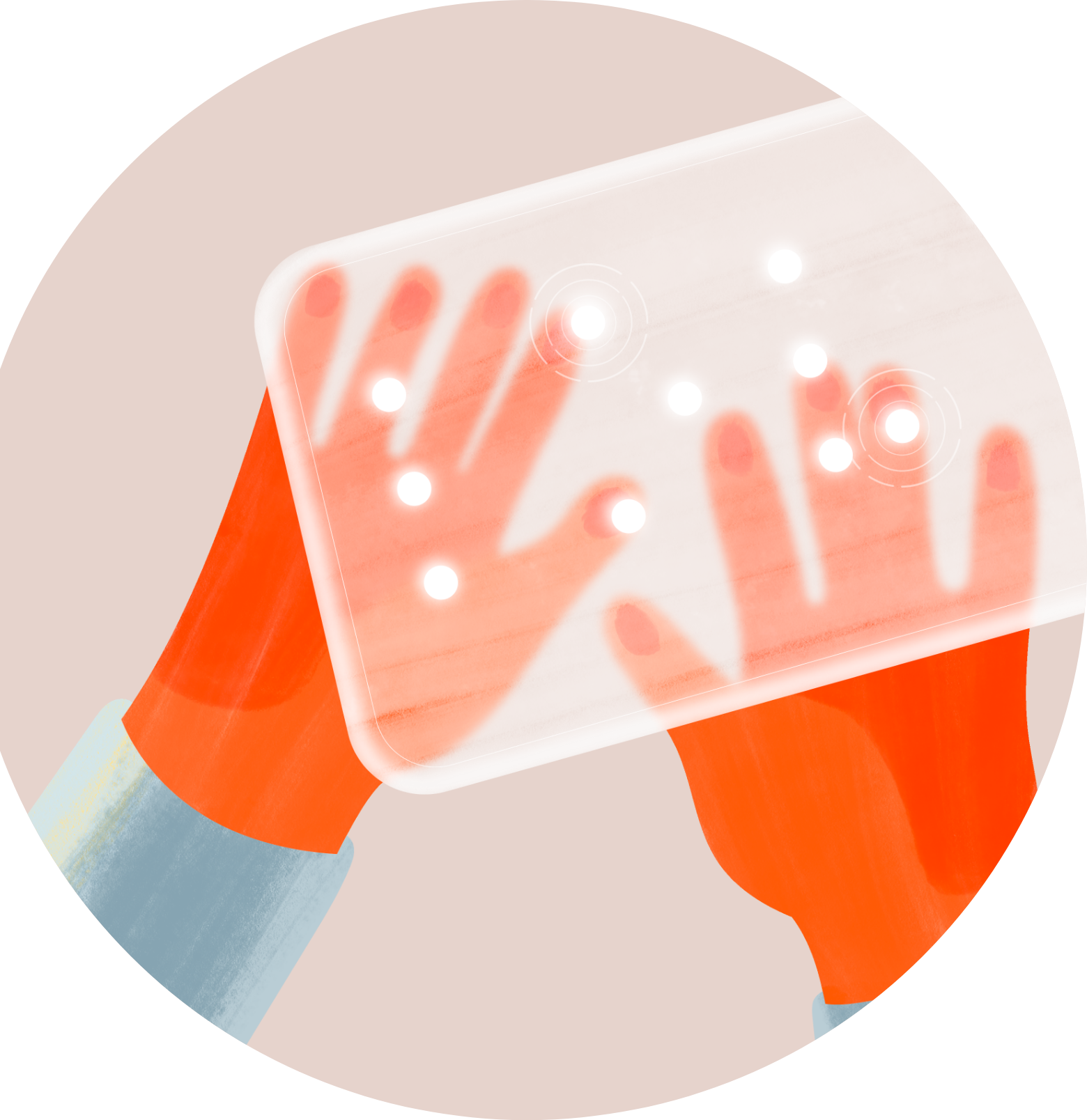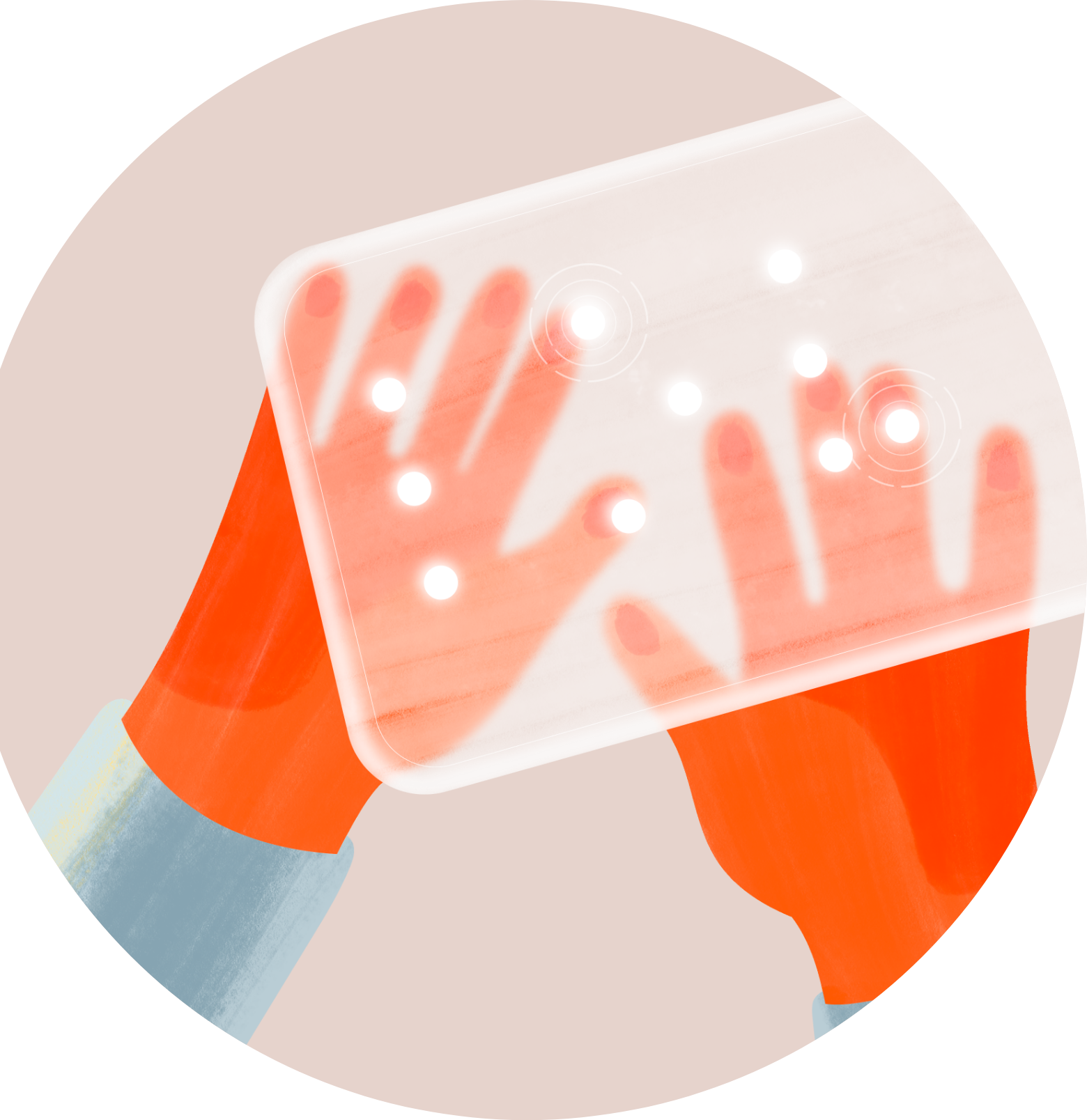 As technology continues to become more integrated and sophisticated, accessibility will be a critical part of user experience.
The world is becoming more diverse. In the coming years we will see an increase in the number of persons with disabilities due to increases in chronic health conditions, in addition to demographic changes driven by a new generation that is more diverse than ever. Furthermore, long-term effects of the pandemic and political instability may continue to drive inequality. This means that we will have to consider the needs and challenges of a progressively vast array of individuals and communities. One challenge we can embrace is to think more deeply about principles of our co-existence where everyone, including nature itself, is a stakeholder in our world. We can endeavor to become more united in understanding our interdependence, designing with the values of radical empathy.
From inclusive design to wayfinding tools, we can help to bridge the gap between what people need and their range of accessibility. We can give voices to marginalized communities through accessible digital tools that reduce the barriers to someone existing in the identity that they so wish, or support those currently under-served by society. We can imagine a future where technology has the power to unlock the potential of every one of us to have the same great experiences.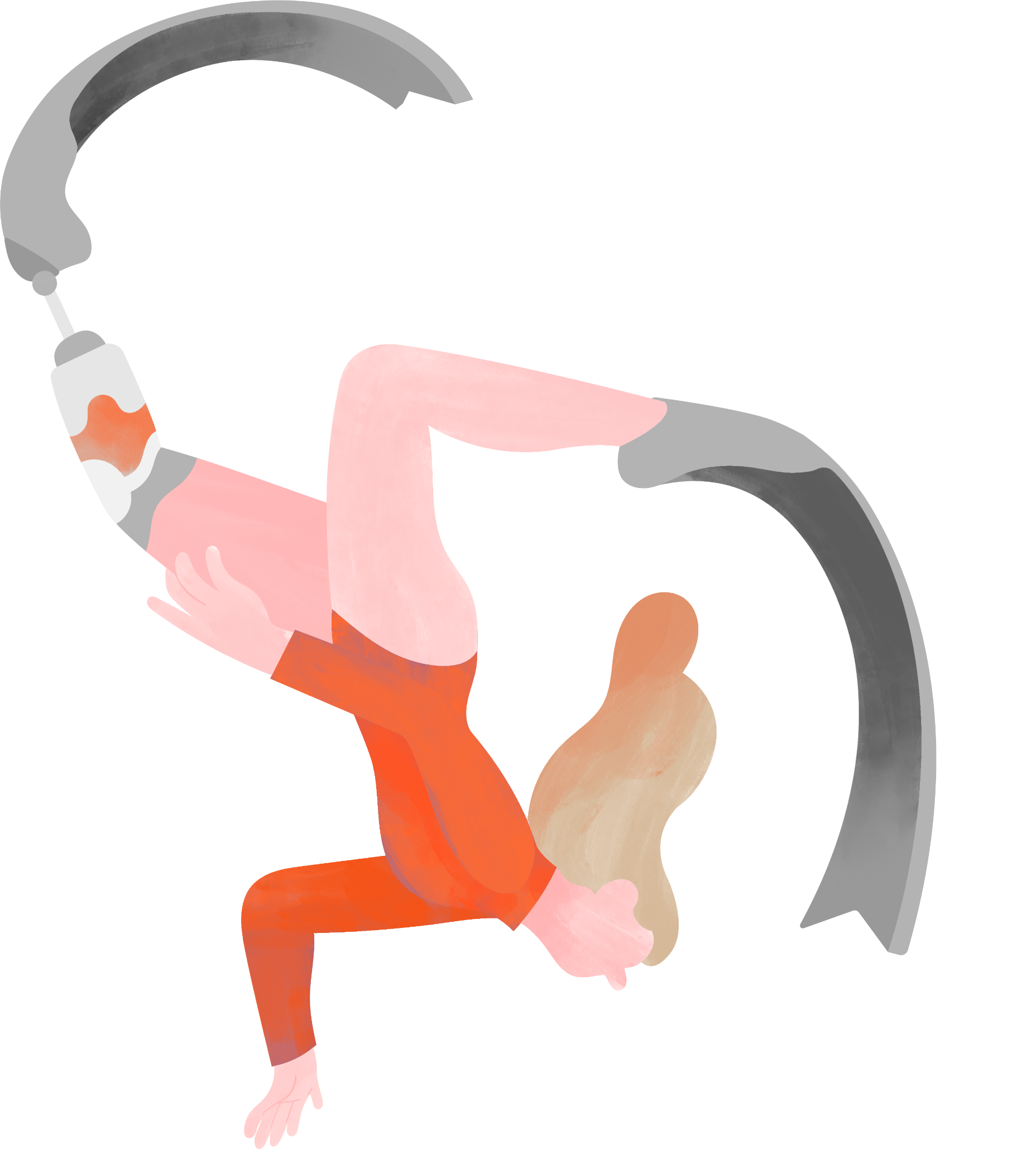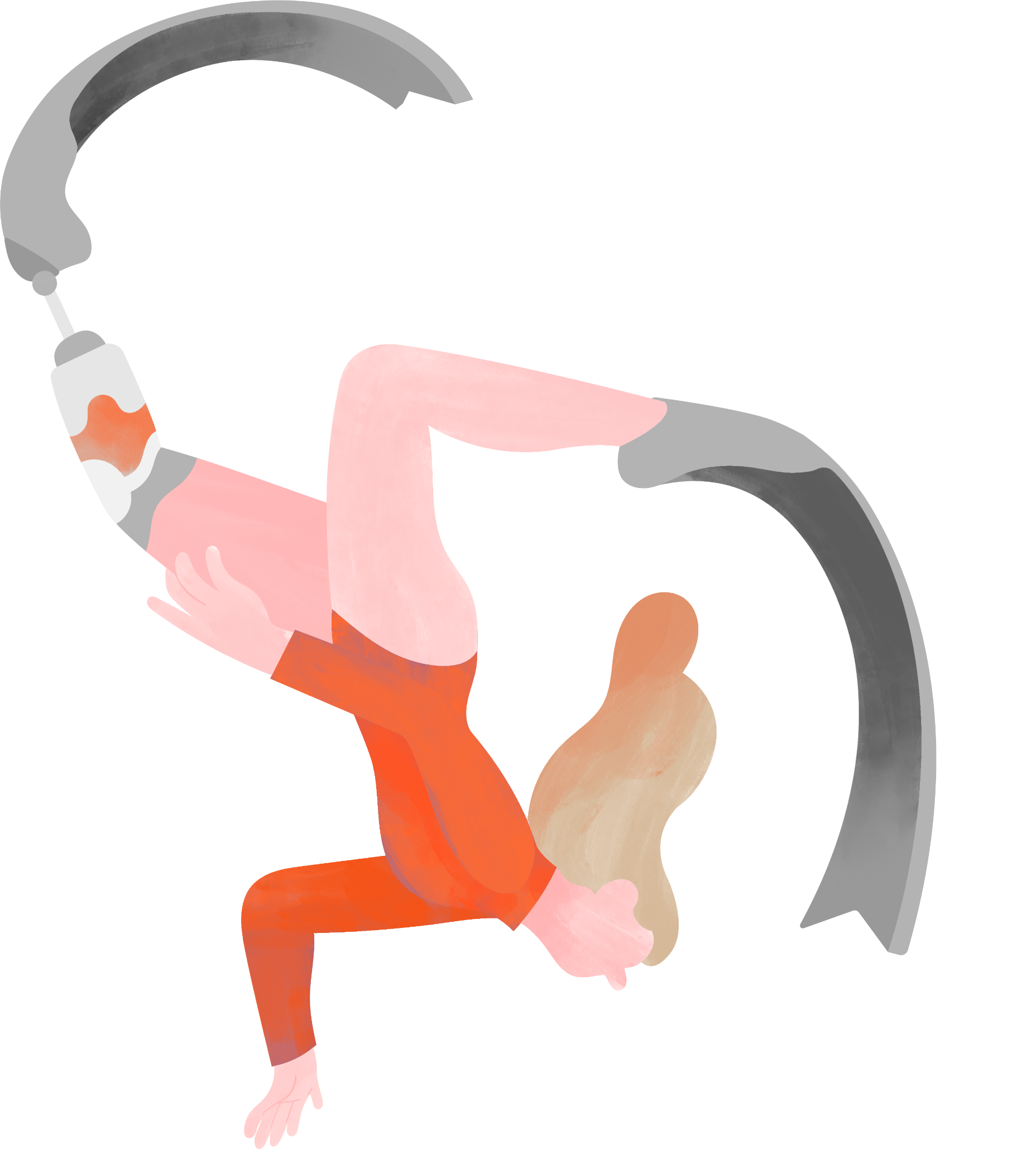 Conscious
Desires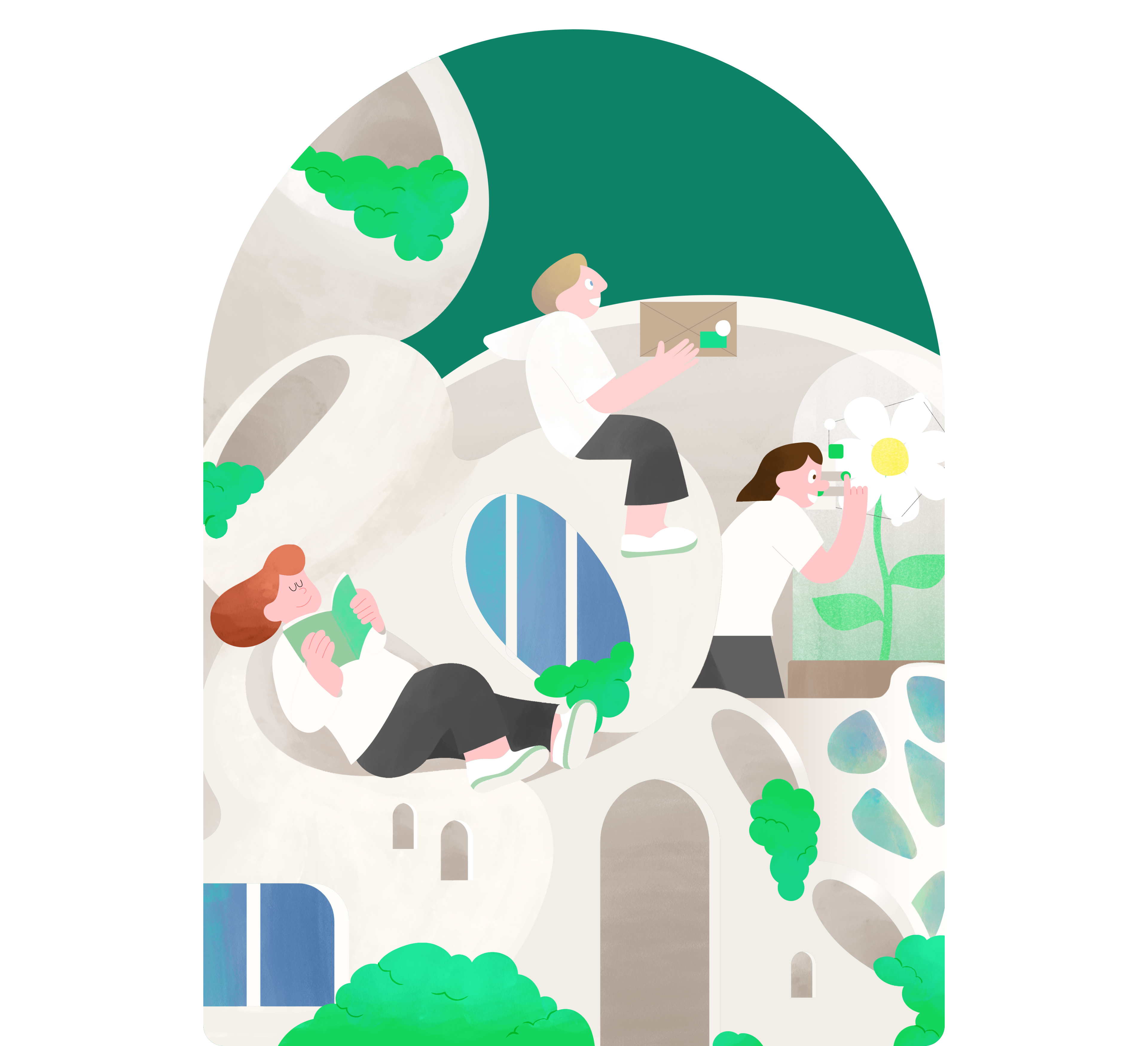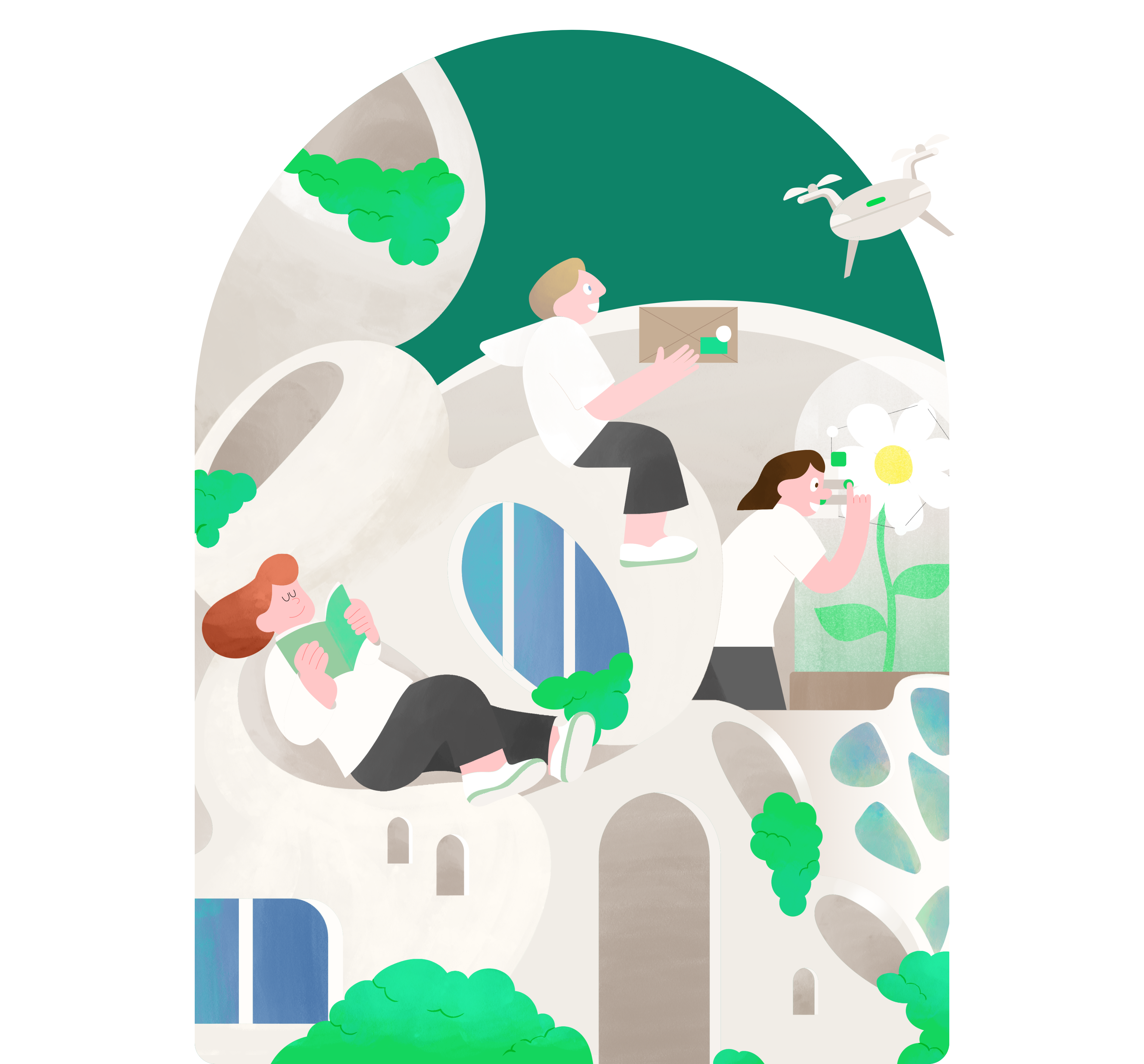 "59% of people have reduced the number of new products or goods they buy to be more sustainable. "
Source: Deloitte 2022 Global Sustainable Consumer SurveyLink
As the intentions of people to be more conscious form stronger habits, technology can help them drive a more ecologically balanced, meaningful and positive world.
As science continues to deliver strong messages about our climate future, increased awareness of environmental issues continues to influence the decisions and values of society. Demand is exceeding supply of natural resources, and we will soon have to face a reality of scarcity across many aspects of life. This pressure is felt throughout society and will affect many of us. As a result, the experiences that people have with products, technology, and ecosystems will need to be more focused on how much true value they bring over time. They will need to consider the return on investment for the experience of ownership and interaction, in addition to the importance of working towards circularity.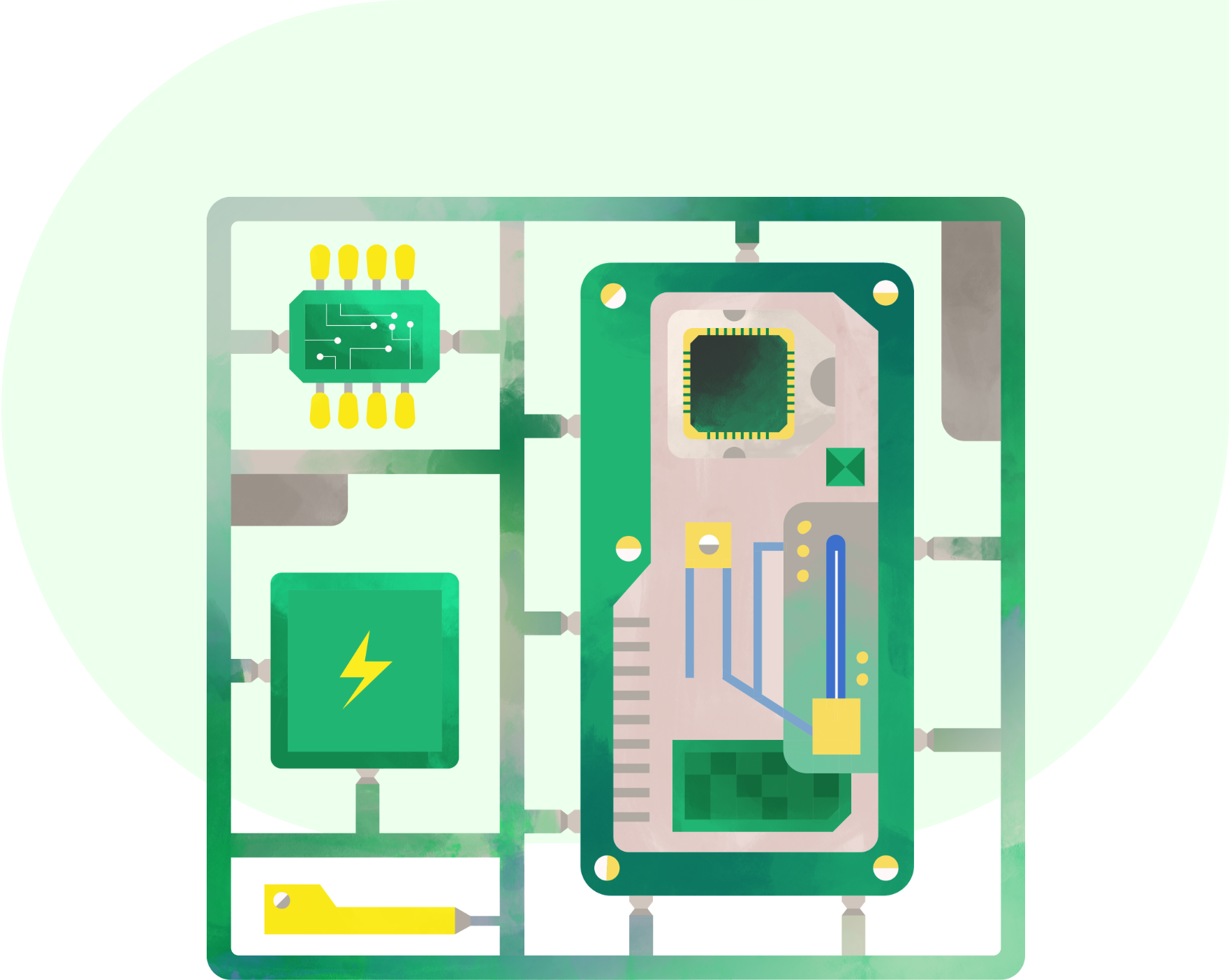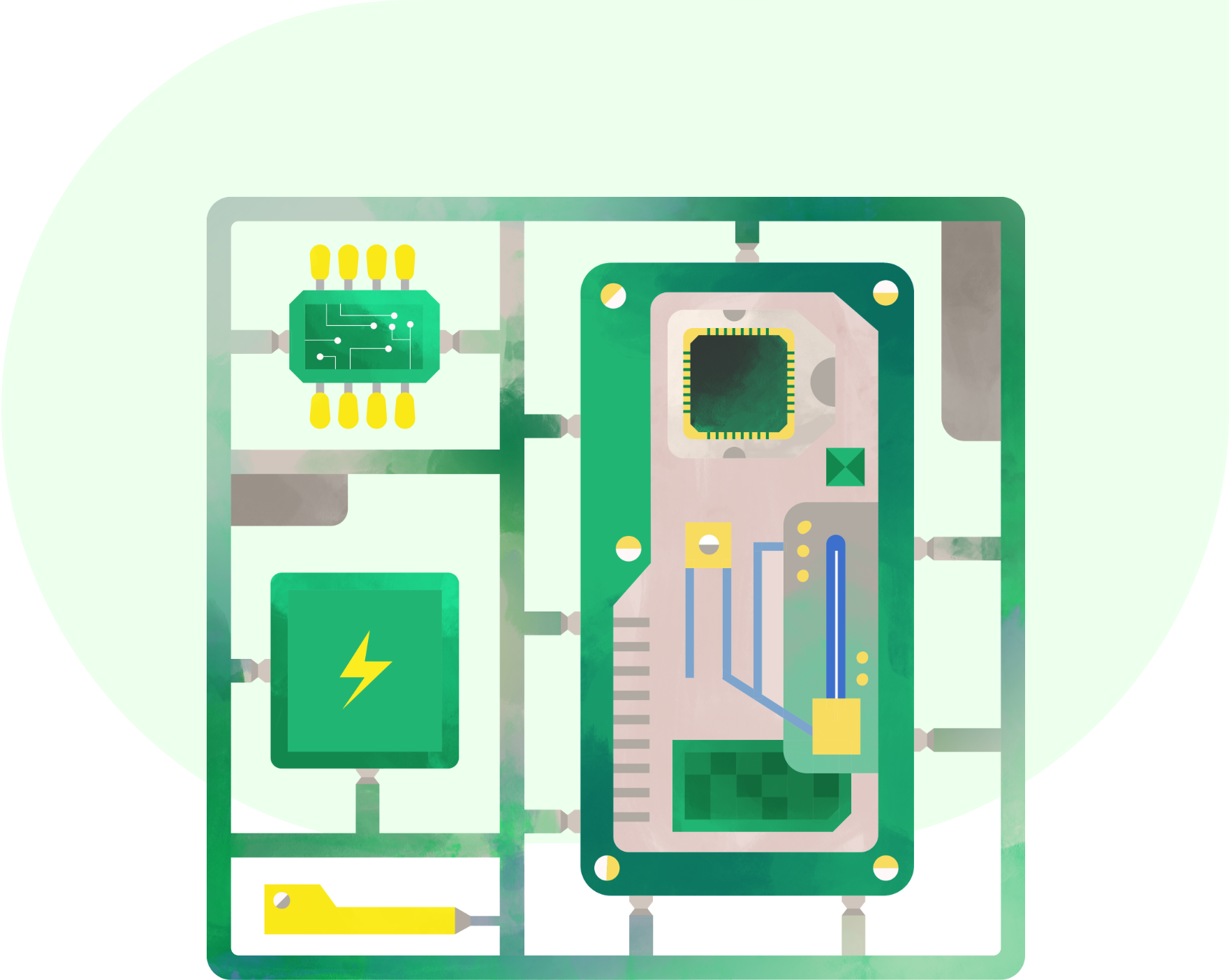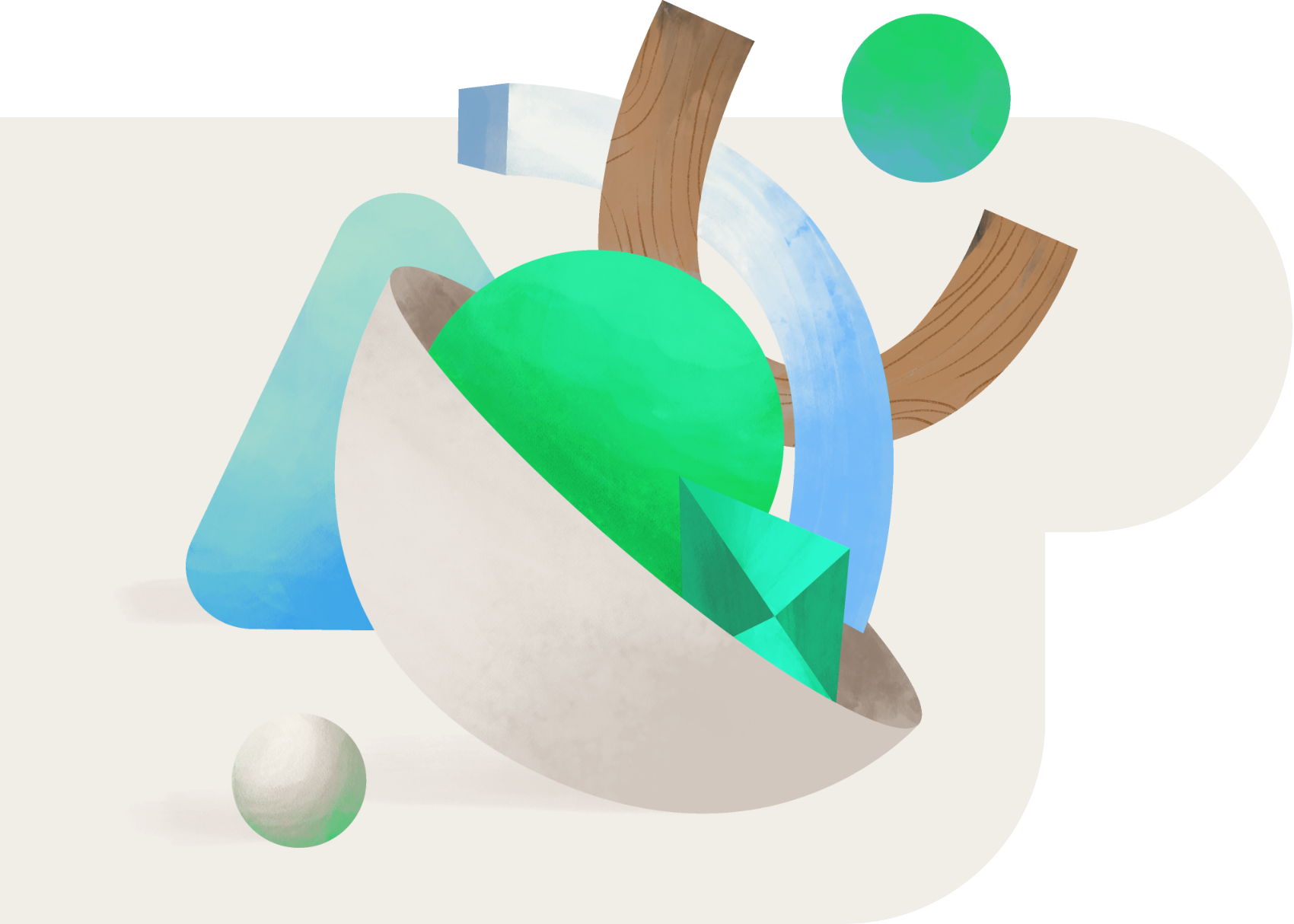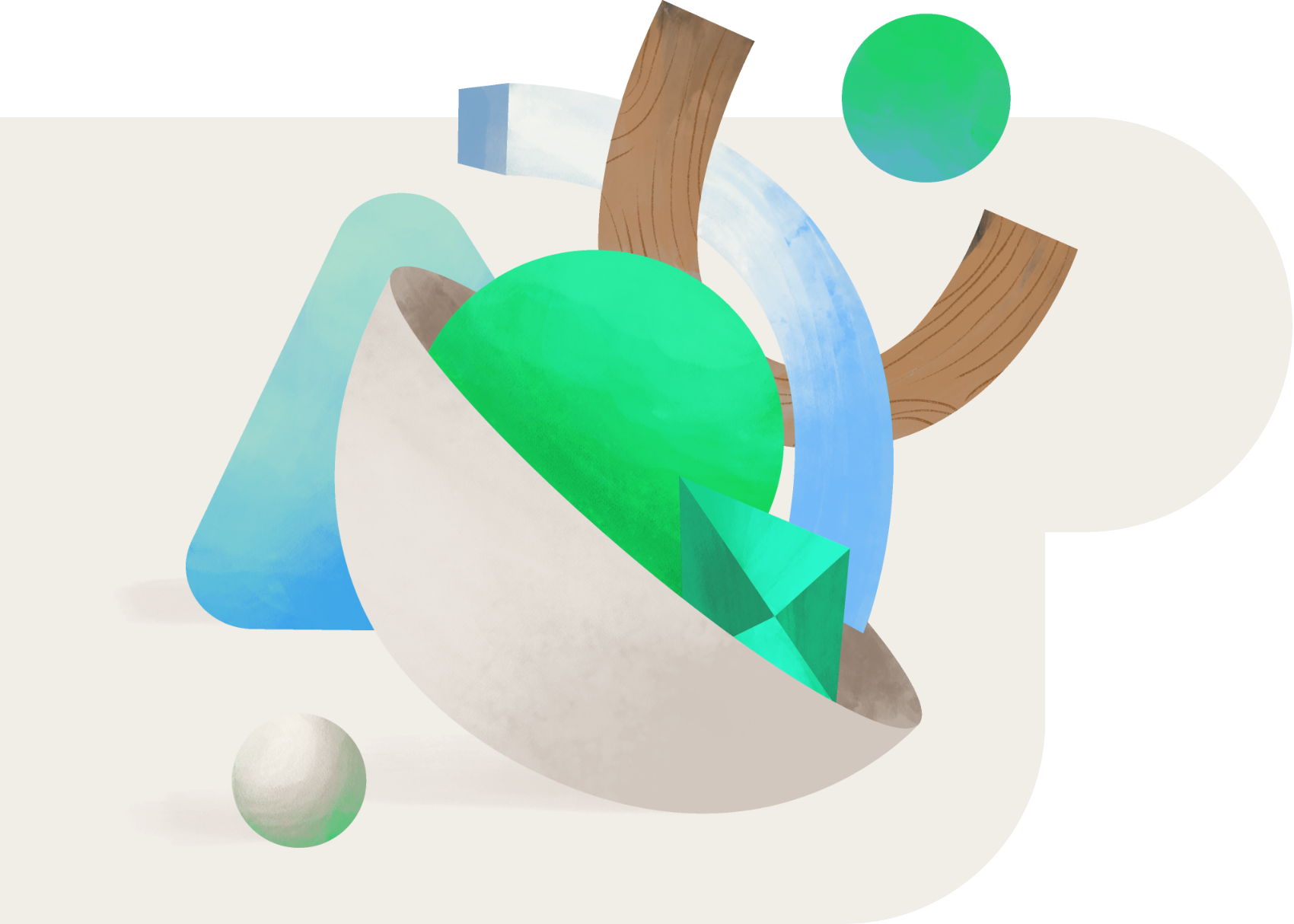 If economic uncertainty continues on its current trajectory, people will seek out means of conscious consumption for both cost and sustainable calculations, looking for more independence and self-sufficiency. New considerations around investing in things that can offer longevity and durability will be important alongside buying into the experience of something that brings joy and positivity. In both scenarios technology needs to bring new meaning and value to people. Imagining how thoughtful updates could provide new and heightened sense of purpose, elevating the utility of technology in our lives.
Future
States of
Mind & Body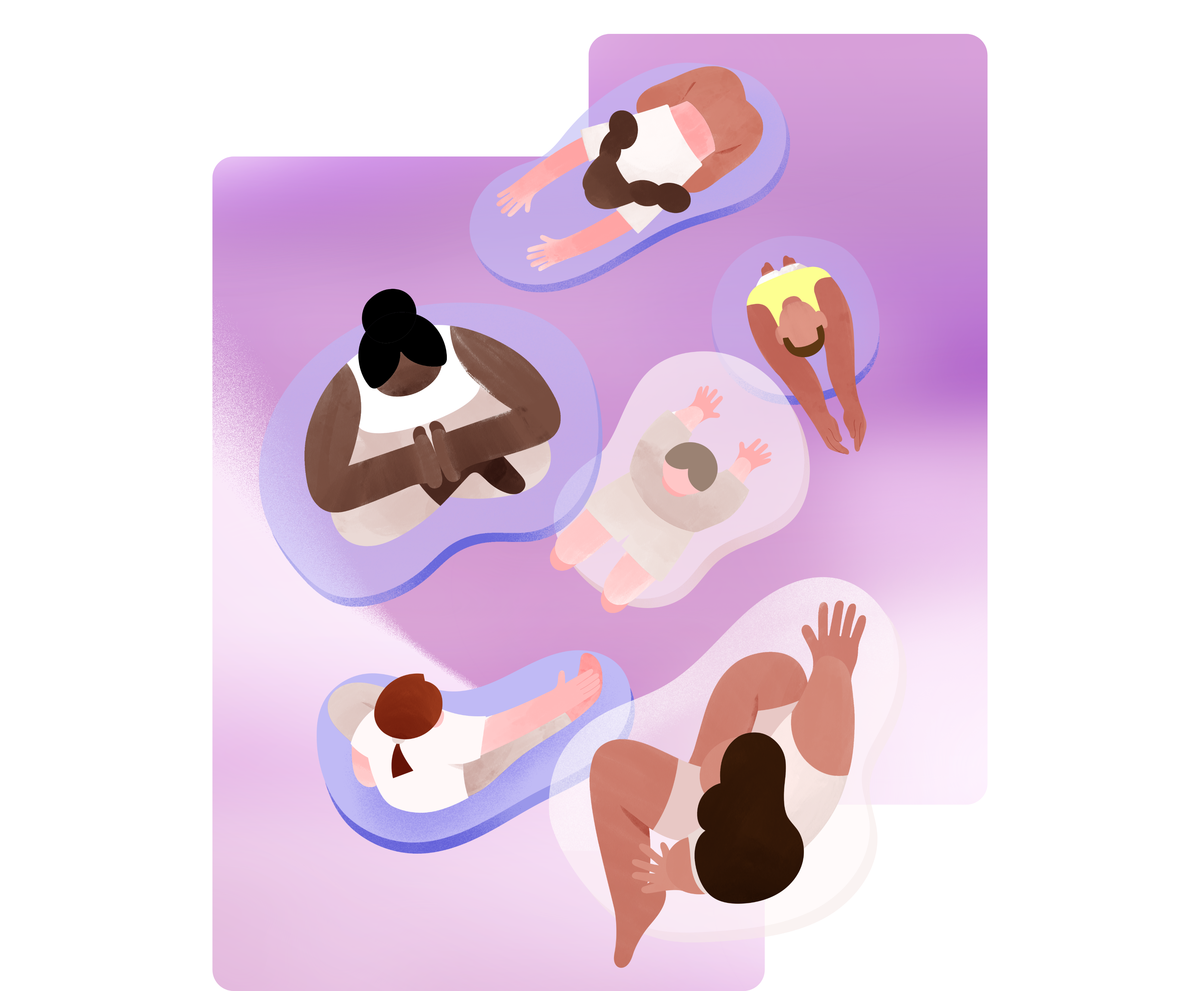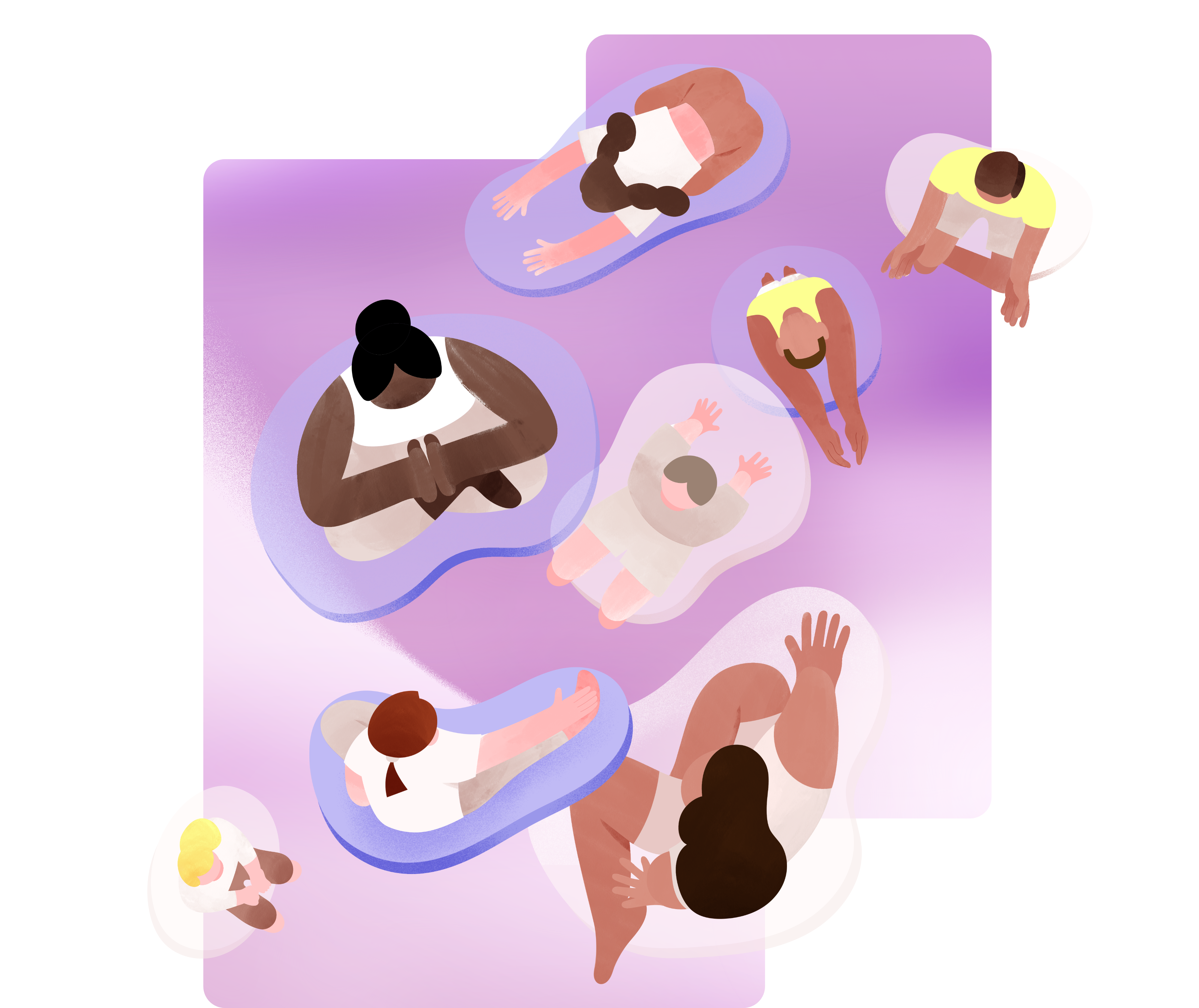 "The number of personal assistance robots throughout the world is forecast to grow to more than 244 million by 2030."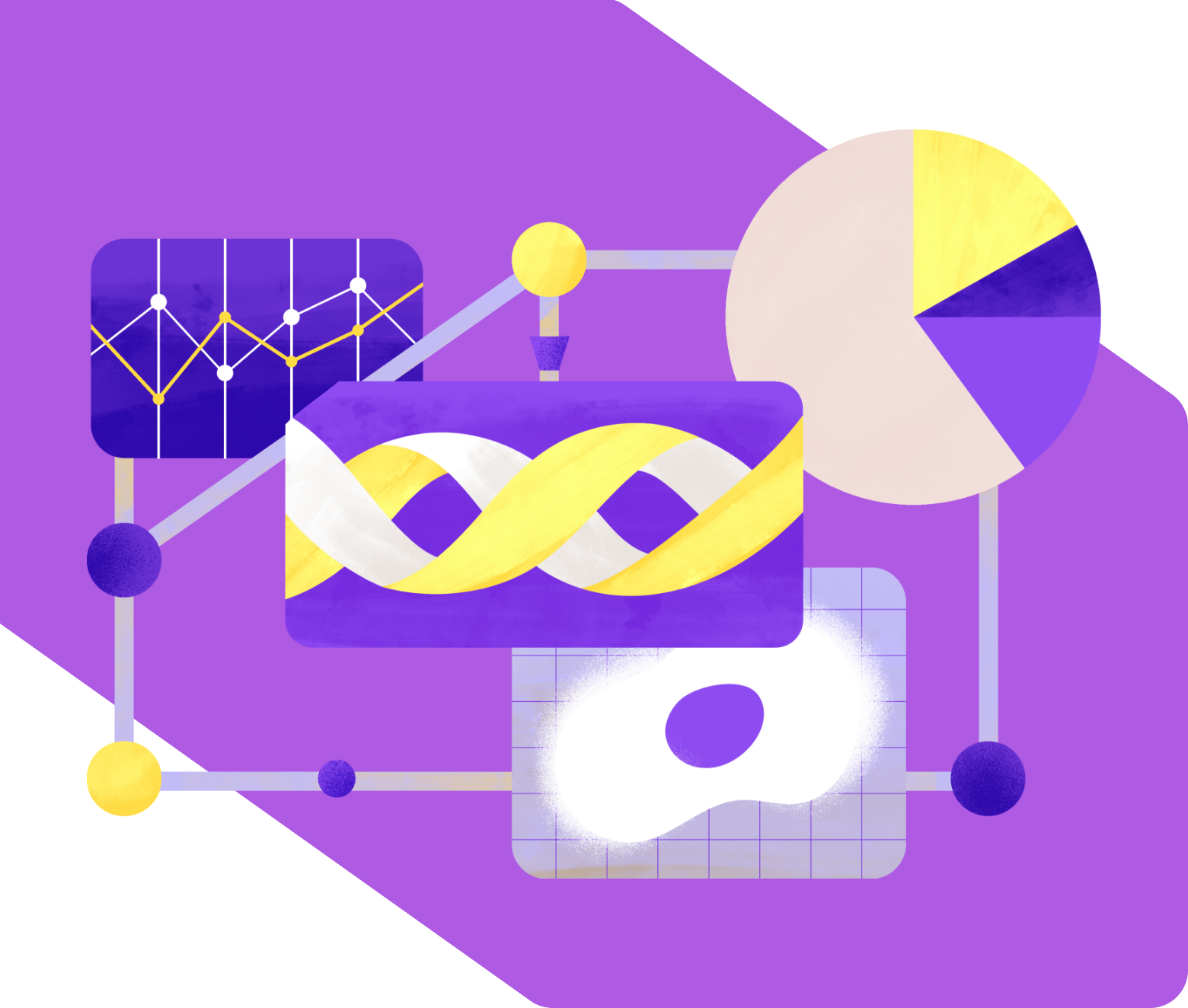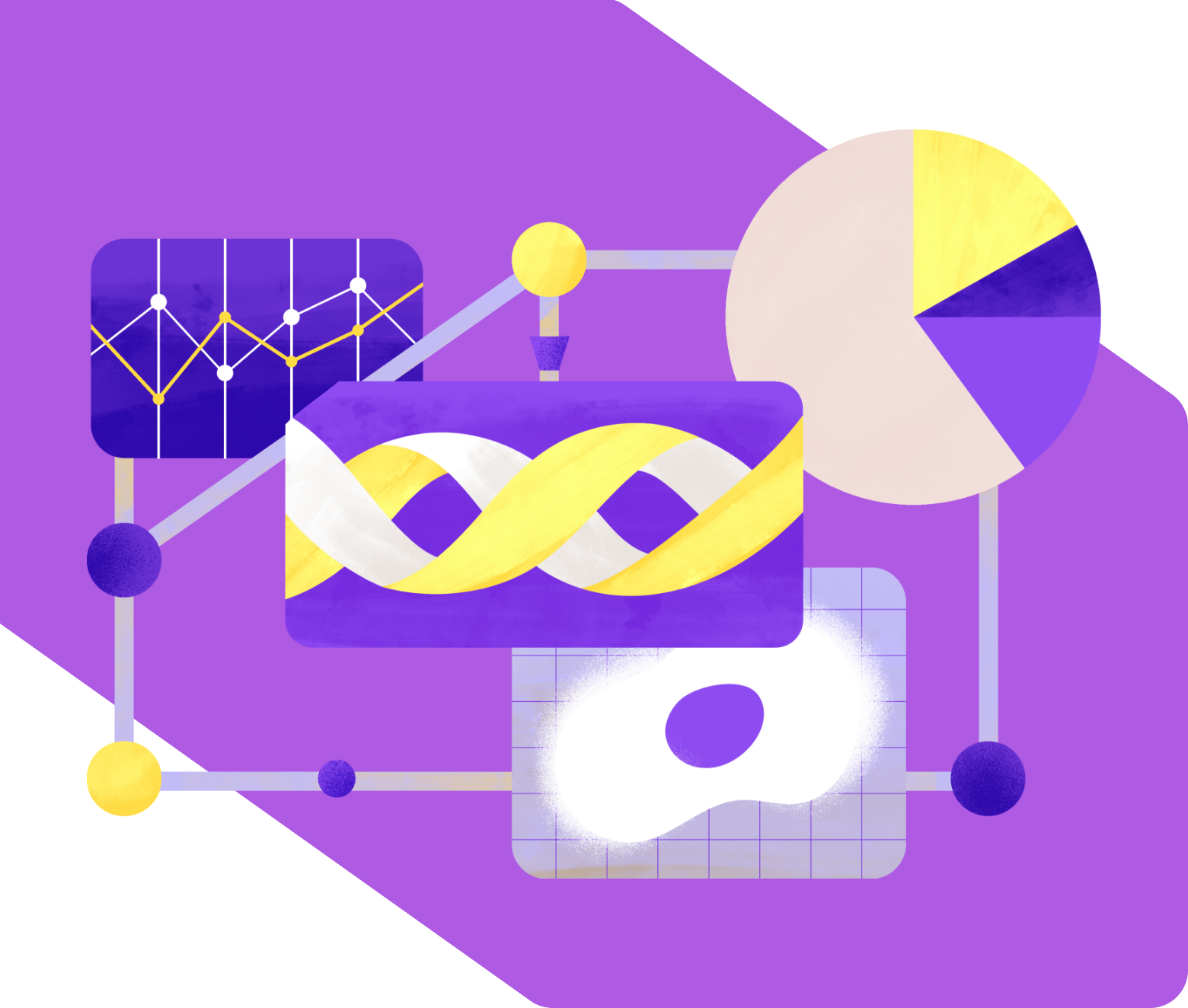 As the acceleration of advancement born out of crisis has a positive effect on widespread health innovation, we will be better equipped to confront future health emergencies.
The general health of society is shaped by the reverberations of major socio-political, environmental and economic events. We can expect to see greater investment in investigative, preventative, and responsive practices by the individual to work as an early warning and repair system, leading to a decline in some areas such as heart disease, obesity, and diabetes. A more holistic approach to health, driven by lifestyle changes could also unlock higher aspirations in the wellbeing space. The ongoing mass adoption of supportive technologies such as tracking apps and wearables will grow. This hybrid healthcare between people and technology changes the dialogue to become more personalized.
The integration of AI into devices and platforms can bridge the gap between highly advanced technologies and the consumer. People might become more fluid, moving from moments of digital detox to digital equilibrium or even digital spirituality. Mechanisms such as gaming, VR, or the metaverse, can possibly offer solace, balance, and higher consciousness. The use of sound, light and haptics in immersive technologies, clothing, and the home can unlock our potential through healing tools and environments, tapping into new rituals and practices.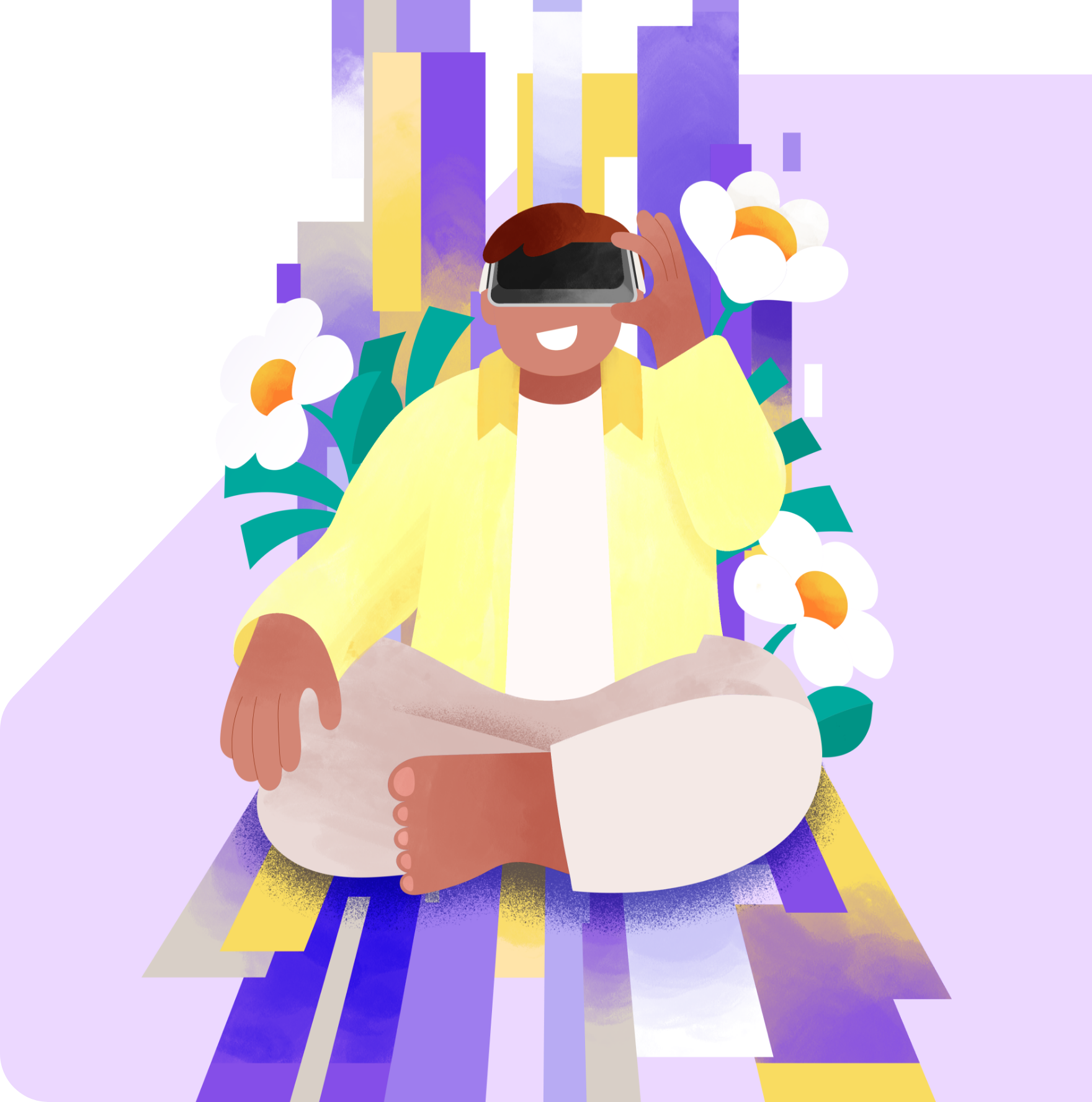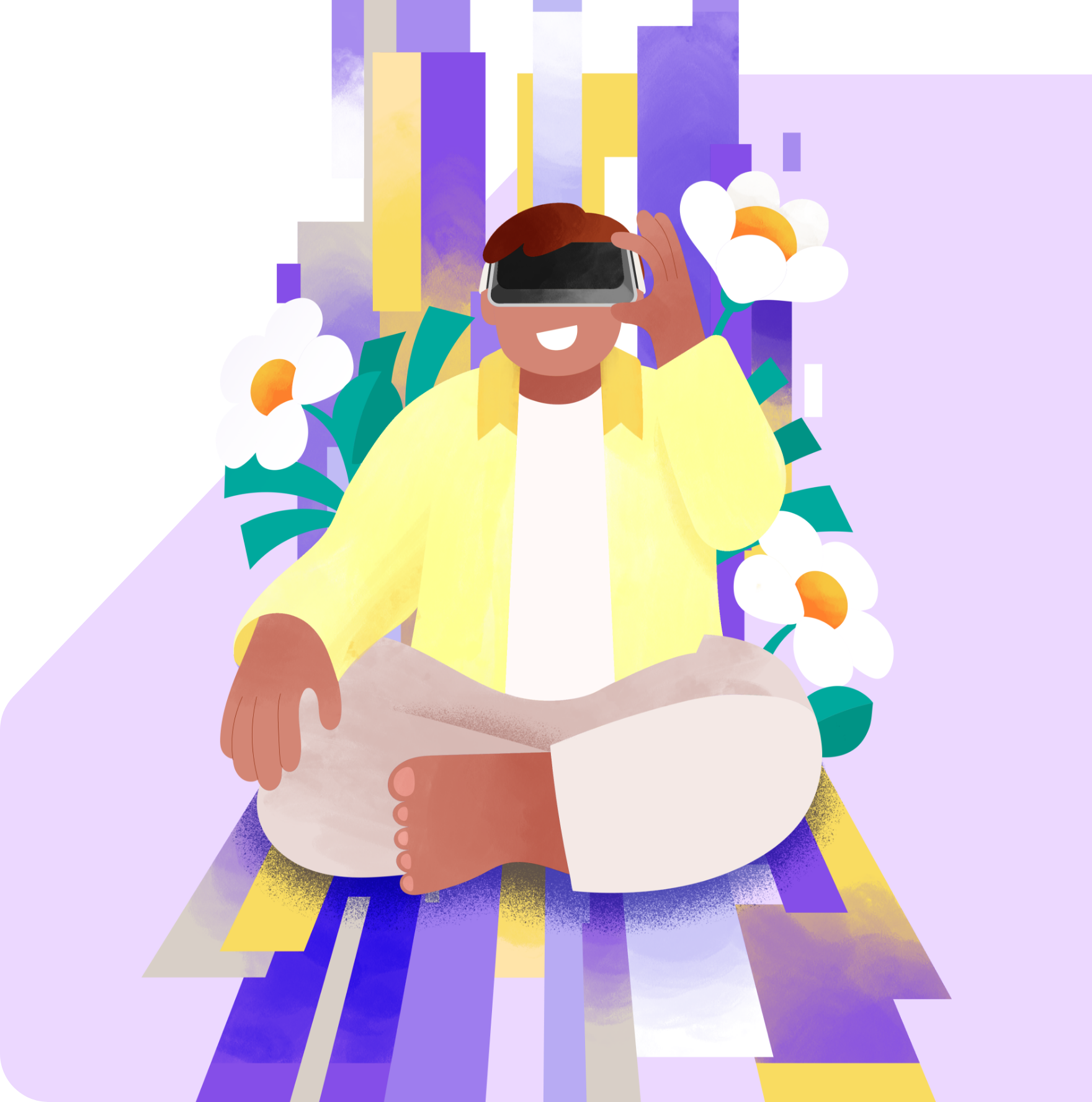 Intelligence
Generation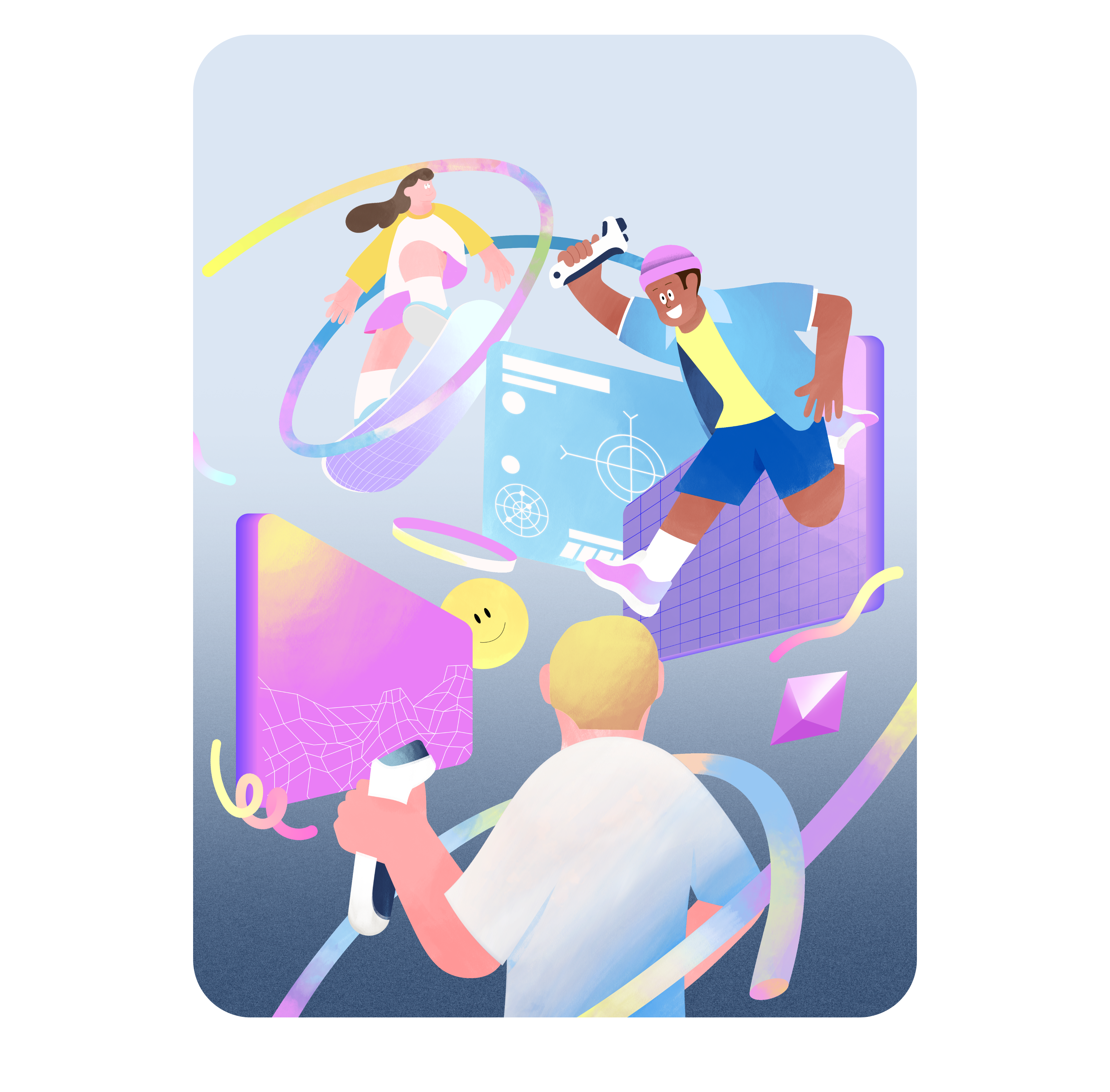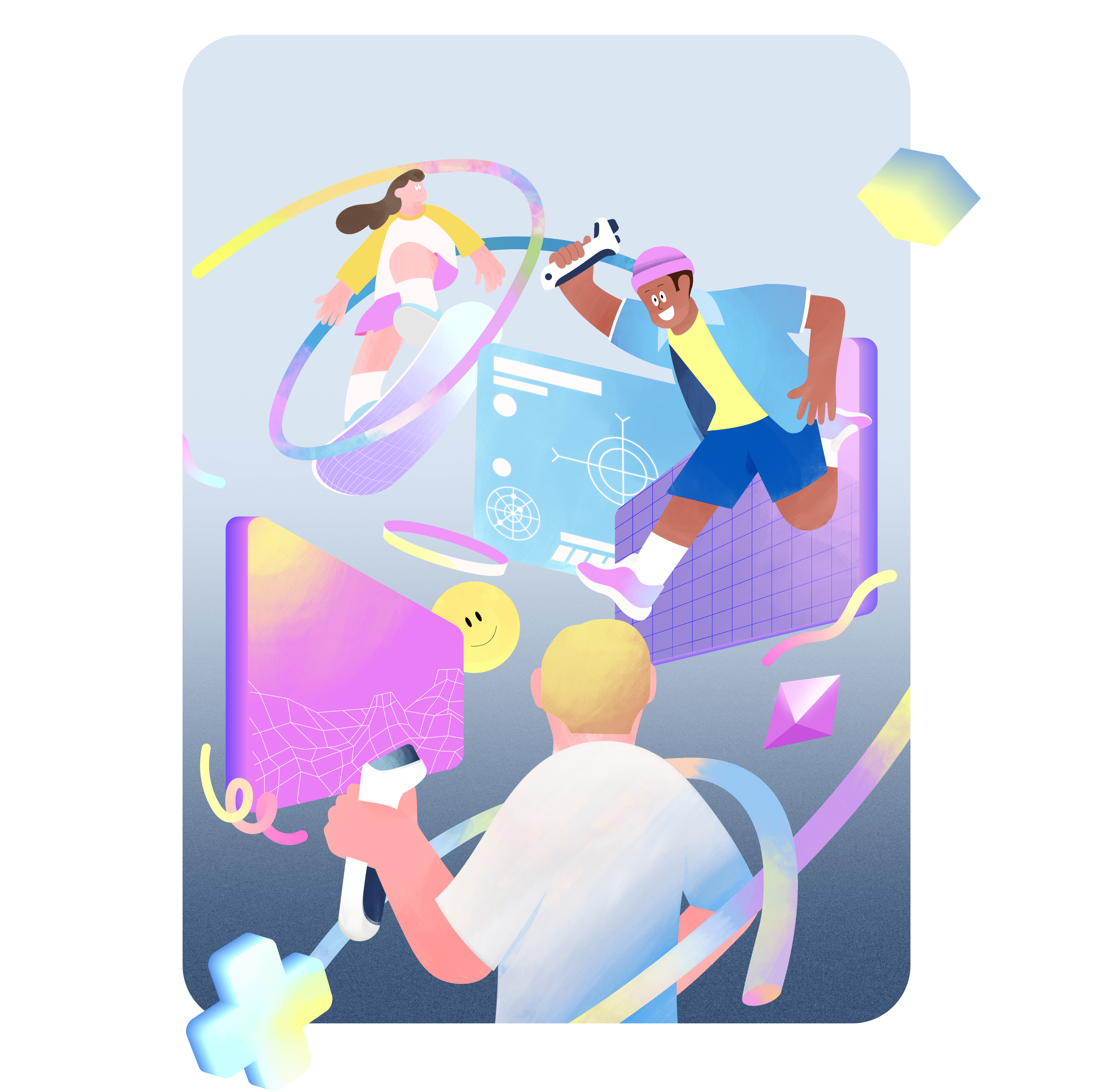 "70%* of Gen Z are interested in socializing in in-game worlds beyond gameplay in the future."
Including Definitely and Probably
Source: Newzoo Gamer Insights: Gen Alpha & Gen Z the Future of GamingLink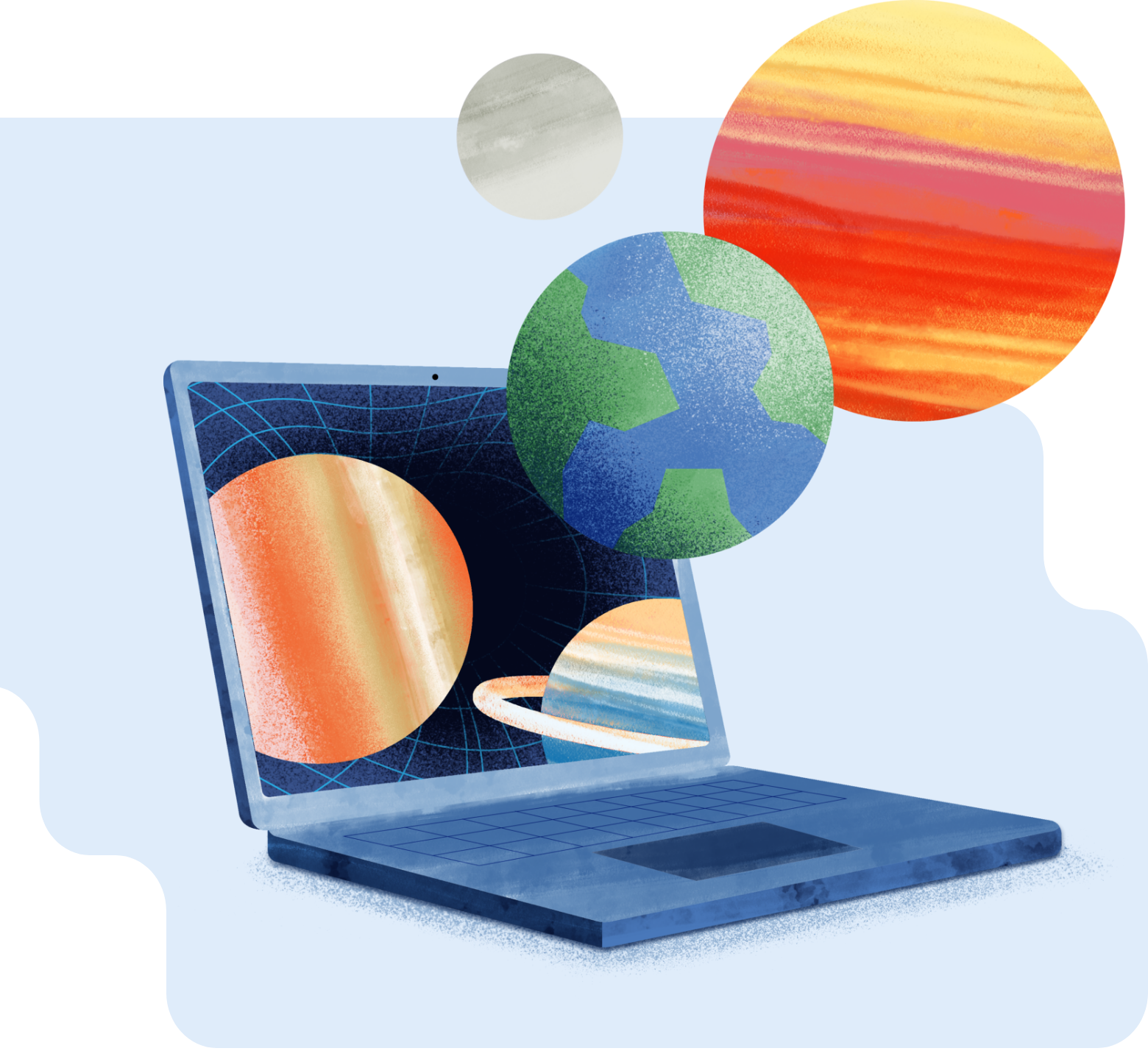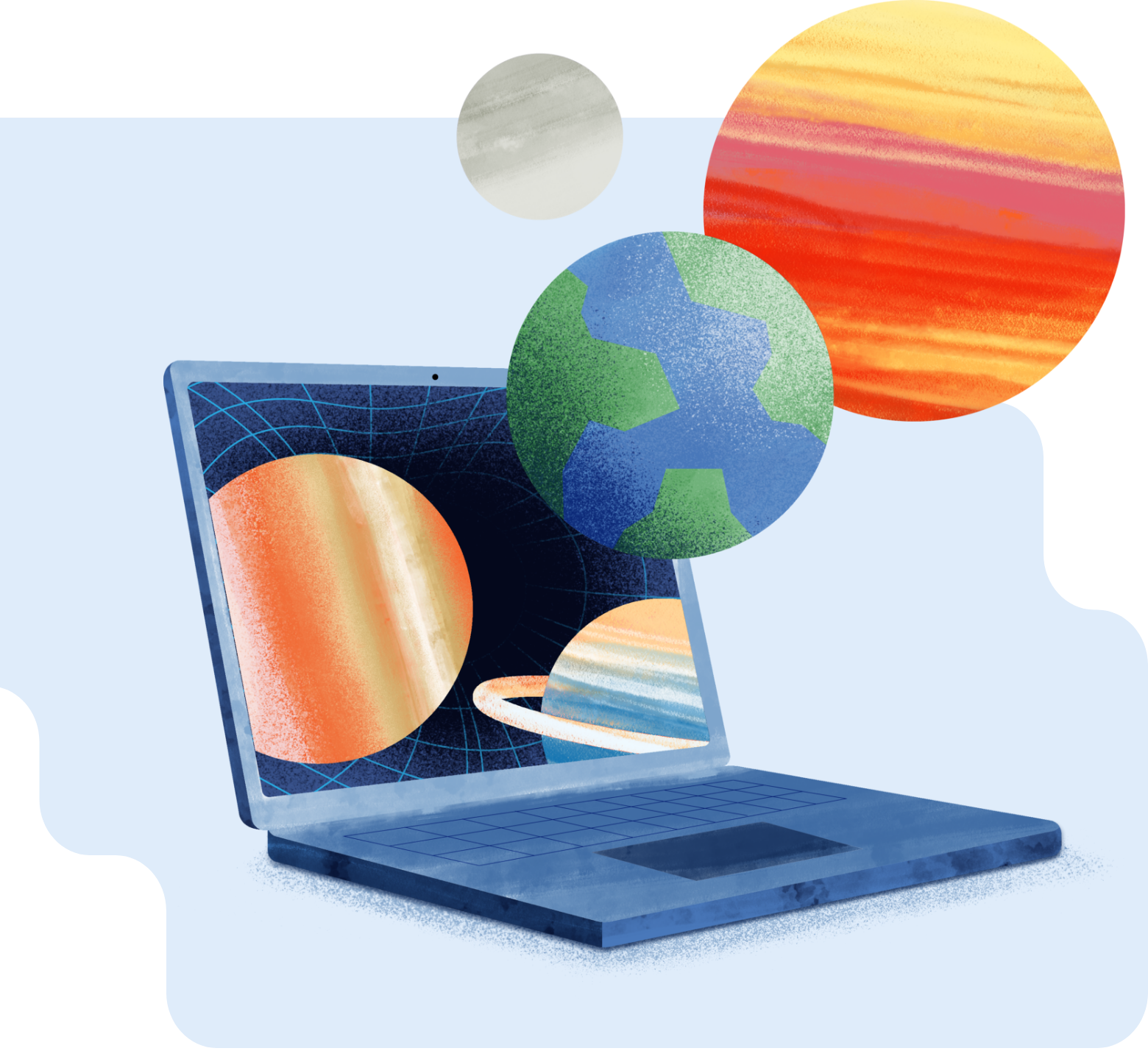 As a young generation of new world creators emerge, they will shape our future through digital tools combined with their informed opinions and immovable values.
As the knowledge economy and future education intersects with the digital domain, there will be an intelligence superstorm of young visionaries reforming the world. The digital natives of Gen Z and Gen A will be more informed and more highly skilled to tackle the challenges of our future. Their creative minds will develop the tools that will be required to consider the new infrastructures needed to support mass digitalization. They will ignite innovation on networked communities online, creating, curating, and cultivating their own threads and groups to form micro-communities based on shared interest. The contrasting relationship between Gen Z's affinity for hype culture and Gen A's for exploration could see them both navigate the virtual world seeking self-expression, experimentation, education, and even accelerating their own evolution.
ㄴ
The clash of virtual fashion and beauty with traditional content such as music, news, and social communication will expand their digital identities even further. The integration of more personalized features including avatar creation to body tracking, AR filters and overlays, to full social VR with haptics and biometric sensors, will reshape the entire entertainment landscape for young generations. We can imagine a future where new digital and technological lifestyle accessories can unlock their potential to exist in and influence both digital and physical worlds.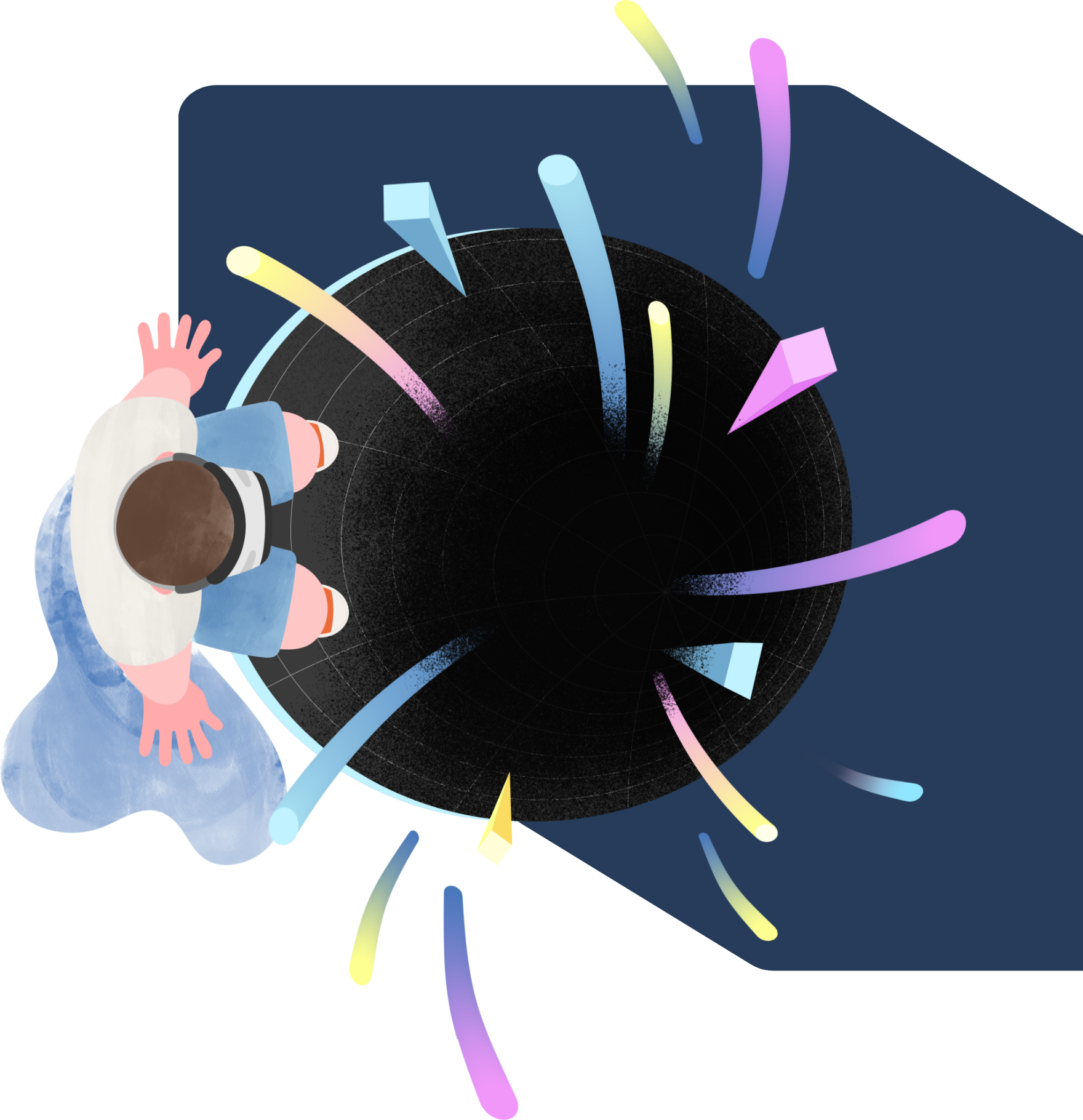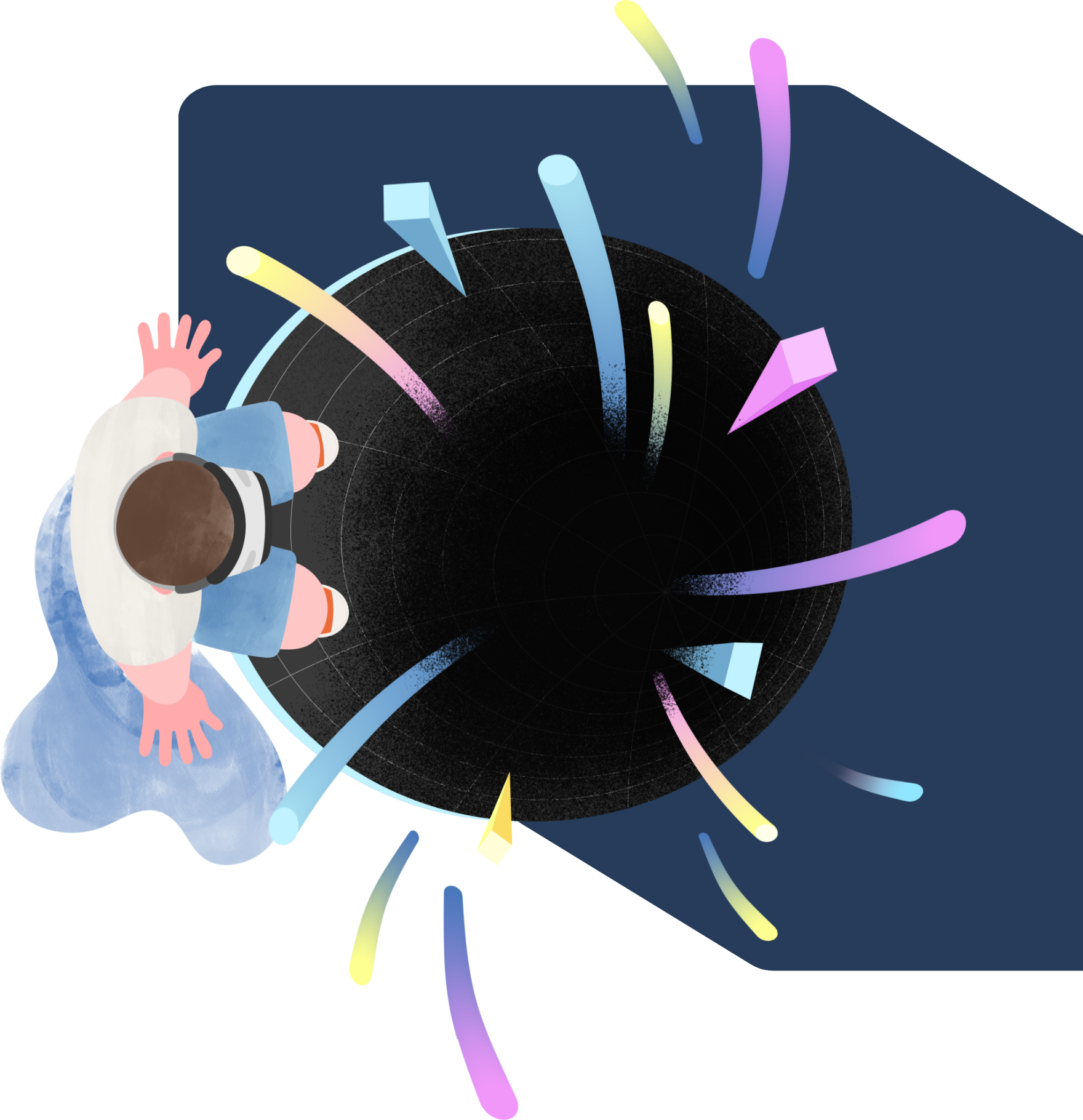 Decentralization
of Everything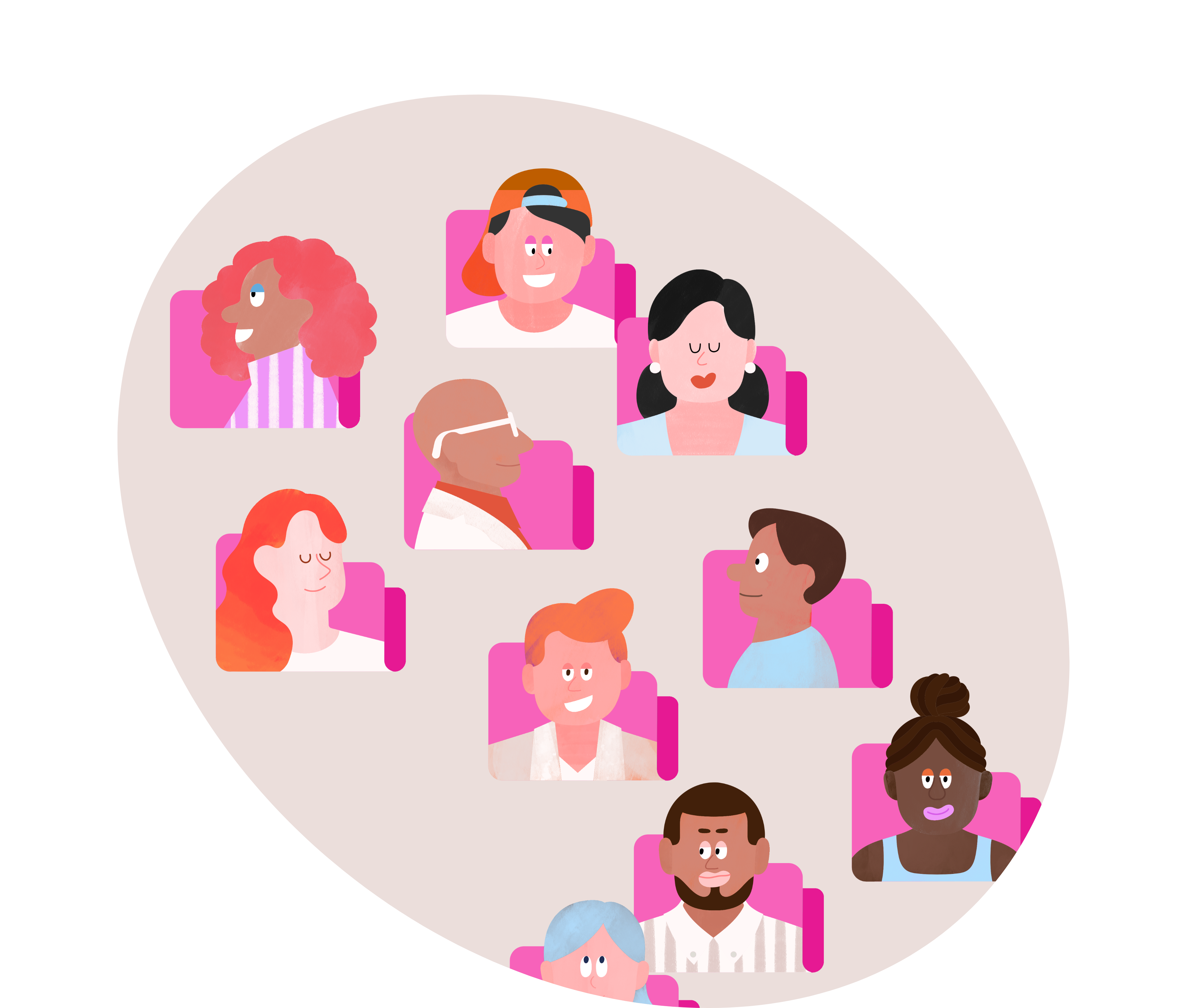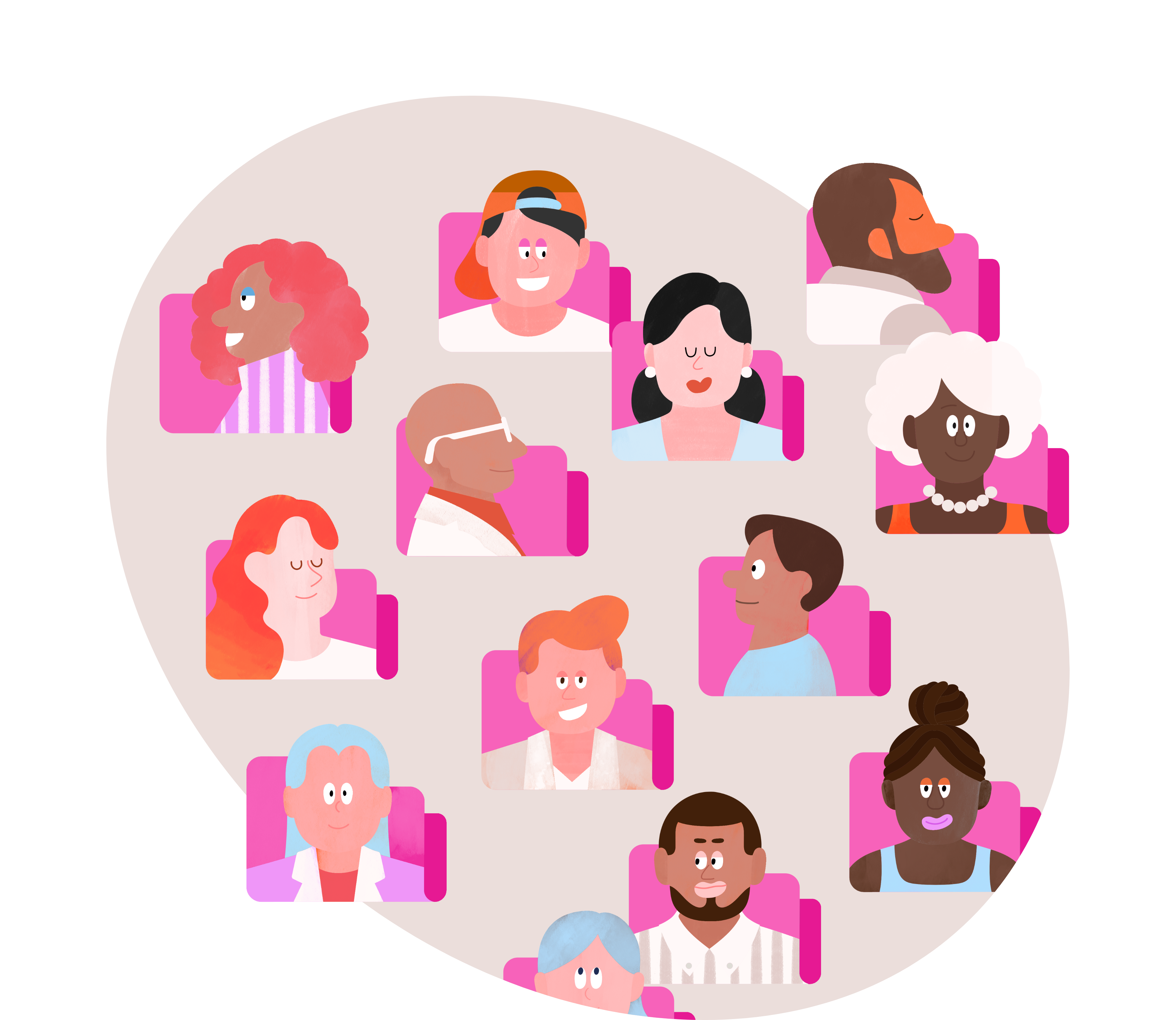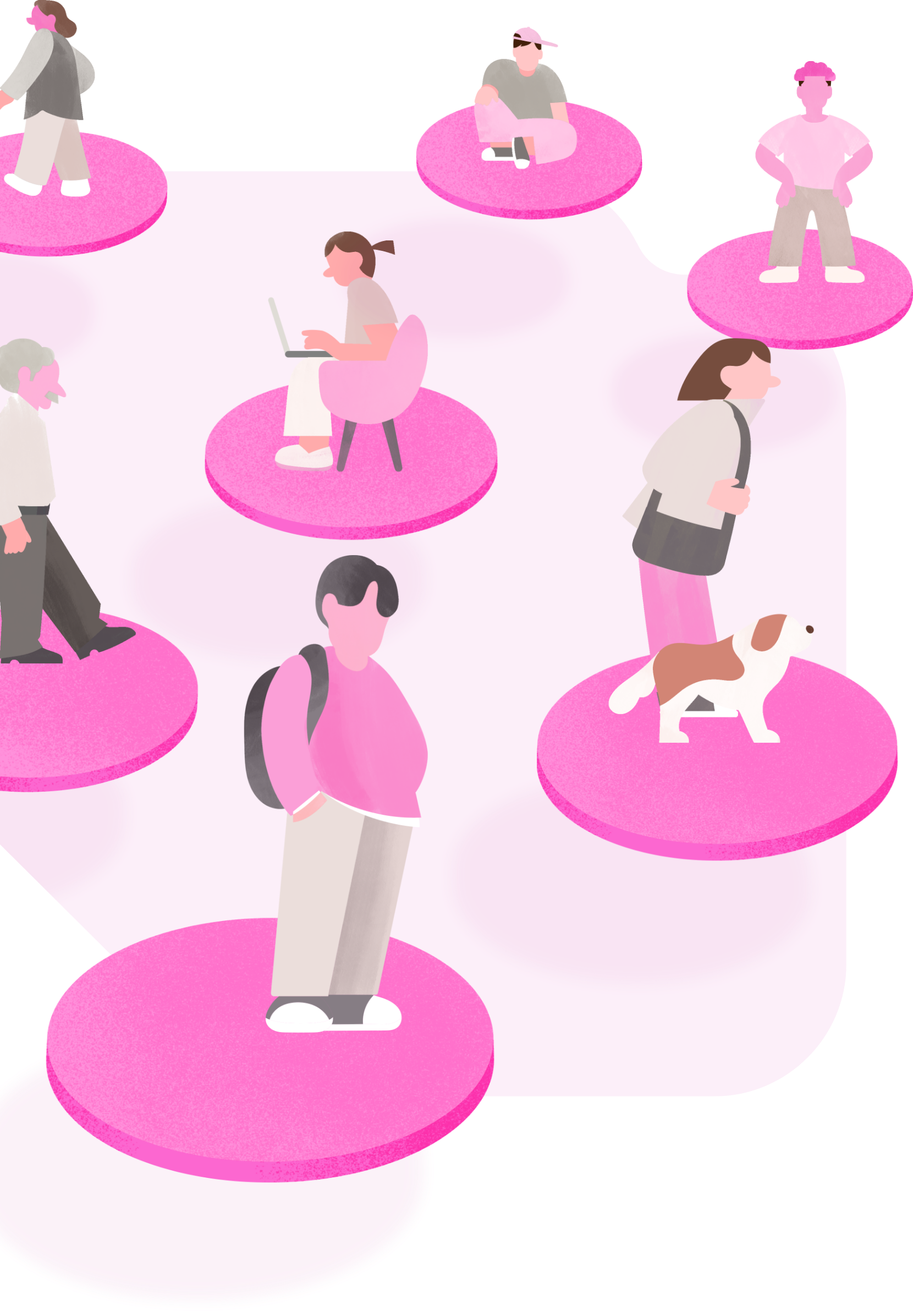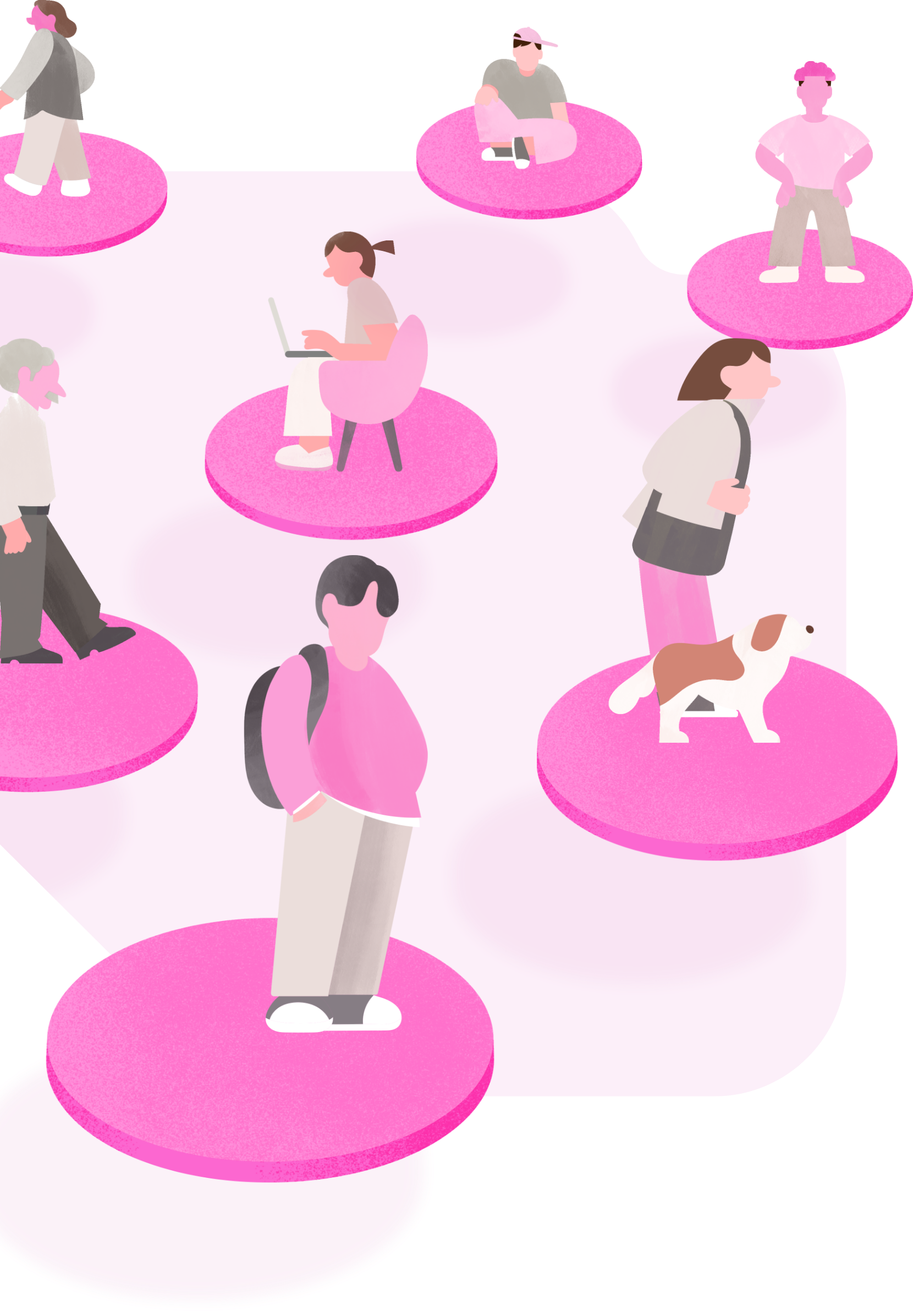 As the influence of Decentralized Autonomous Organizations (DAOs), creative collectives and decentralized lifestyles grow it will reframe how people interact with institutions and major brands.
The global pandemic drove new behaviors around self-organization. People felt failed by their governments and international governmental organizations, and even now we are seeing instability throughout societies worldwide. The responding protests in response to those instabilities are shaping 2030 as we speak. If we observe closely the critical messages that people are trying to convey we can also envision the world that people are hoping for. The emergence of citizen-driven communities have become a new home for innovation, with a focus on building new and better systems. As people seek to assemble based on shared values, in the future, new systems will be based on co-operation and co-prosperity with technology as the connective thread.
This collectivist culture could move us from an era of centralized value creation led by government and business to an era of boundless, decentralized, permission-less value creation networks. From the micropreneur online brands powered by social media platforms now to the fully decentralized autonomous organizations, crypto-currency, and NFT. This new world will be about communal and open-source technologies and their ability to remove power from the few to unlock the potential of the many. Imagining a future where recognizing common goals between technology and its end users reduces friction in a path to a better world.
Powered
by Us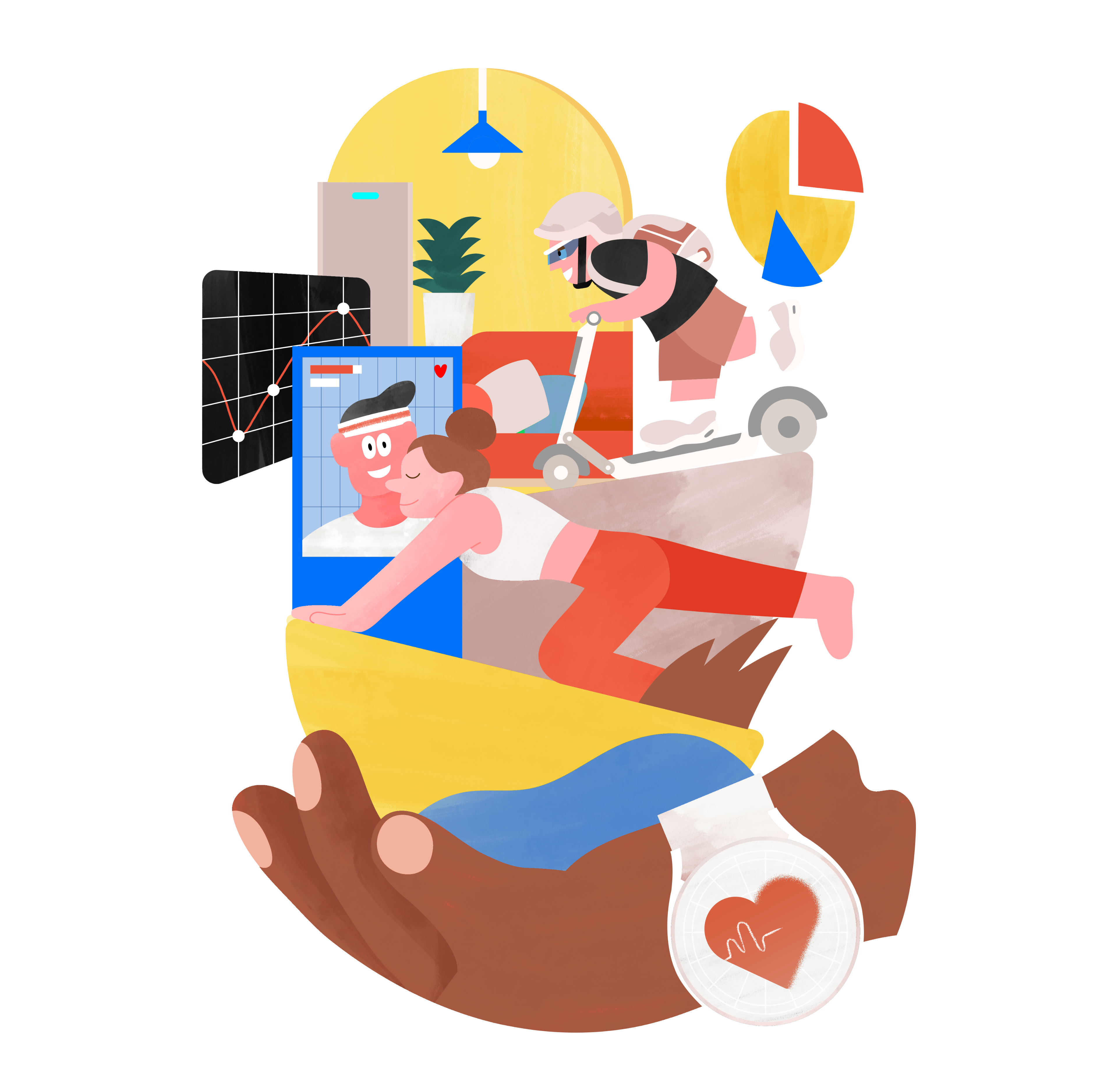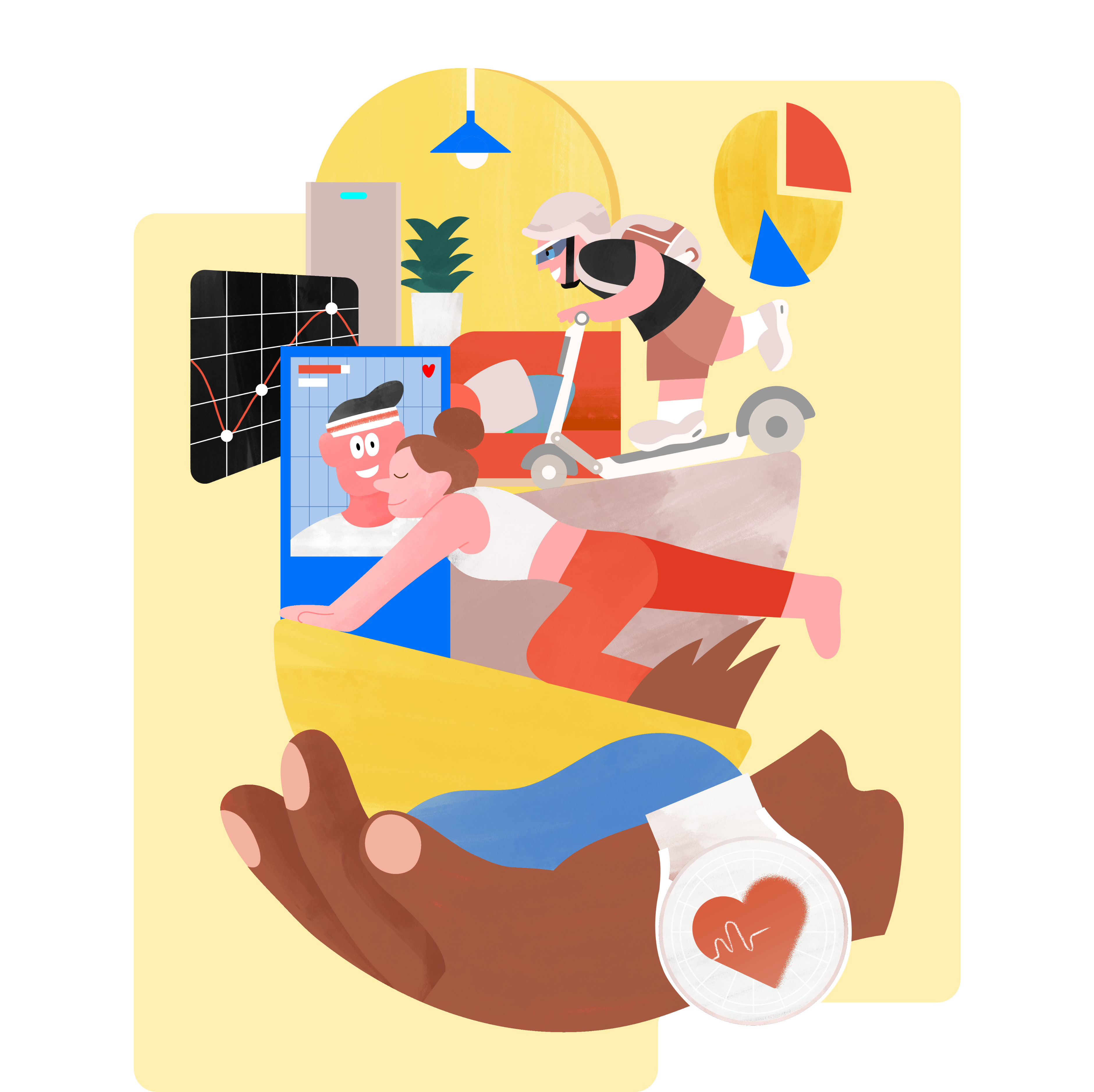 "The number of Internet of Things (IoT) devices worldwide is forecast to almost triple from 9.7 billion in 2020 to more than 29 billion IoT devices in 2030."
As technology evolves to meet the expectation of rising consumer demand, data driven experiences can enable a highly personal and elevated offering to fulfil their most specific wants and desires.
The immense amount of data generated every day is changing the meaning of connectivity for people. As humans we are evolving from quantified to optimized, and our ability to not only track but also adapt our bodies to our environment and lifestyle both physically and digitally transforms us to become new informational organisms. In the same way technology such as Generative AI is also evolving, rapidly shifting the way we filter, use, and distribute information and visually communicate. In the future we will move from binary digital solutions - to a life of flourishing potential, empowered by technology's ability to translate our data into unlocked experiences.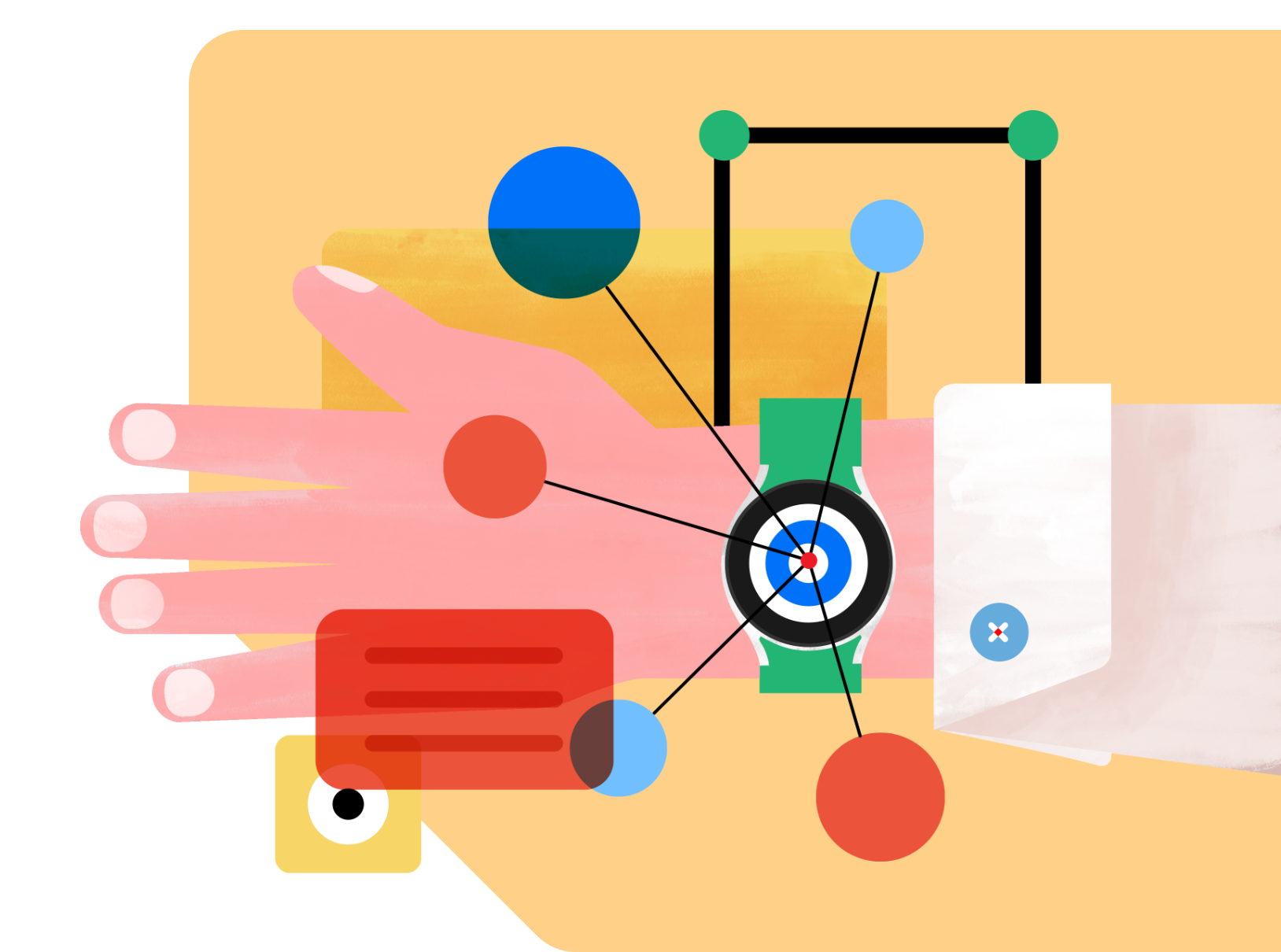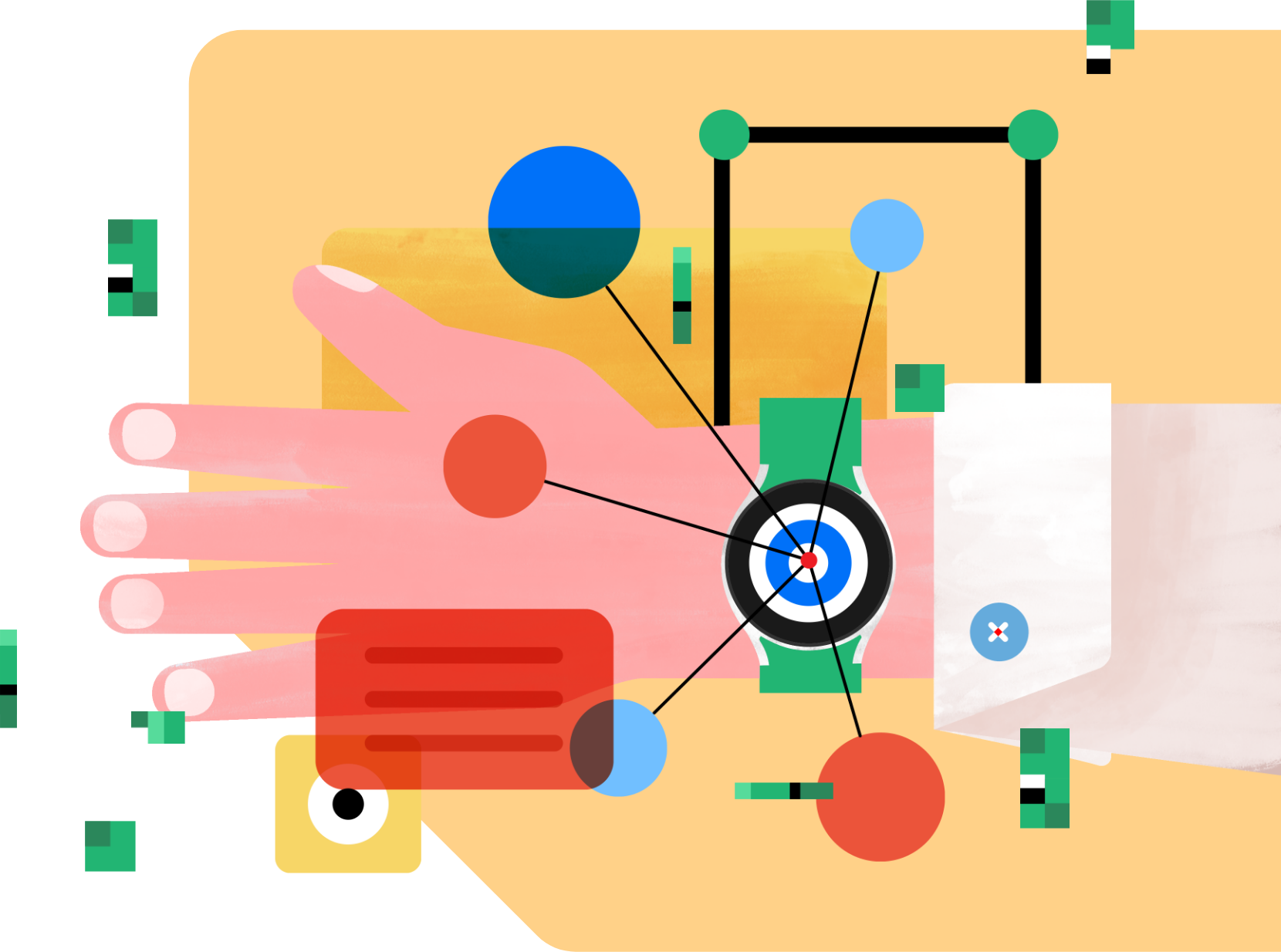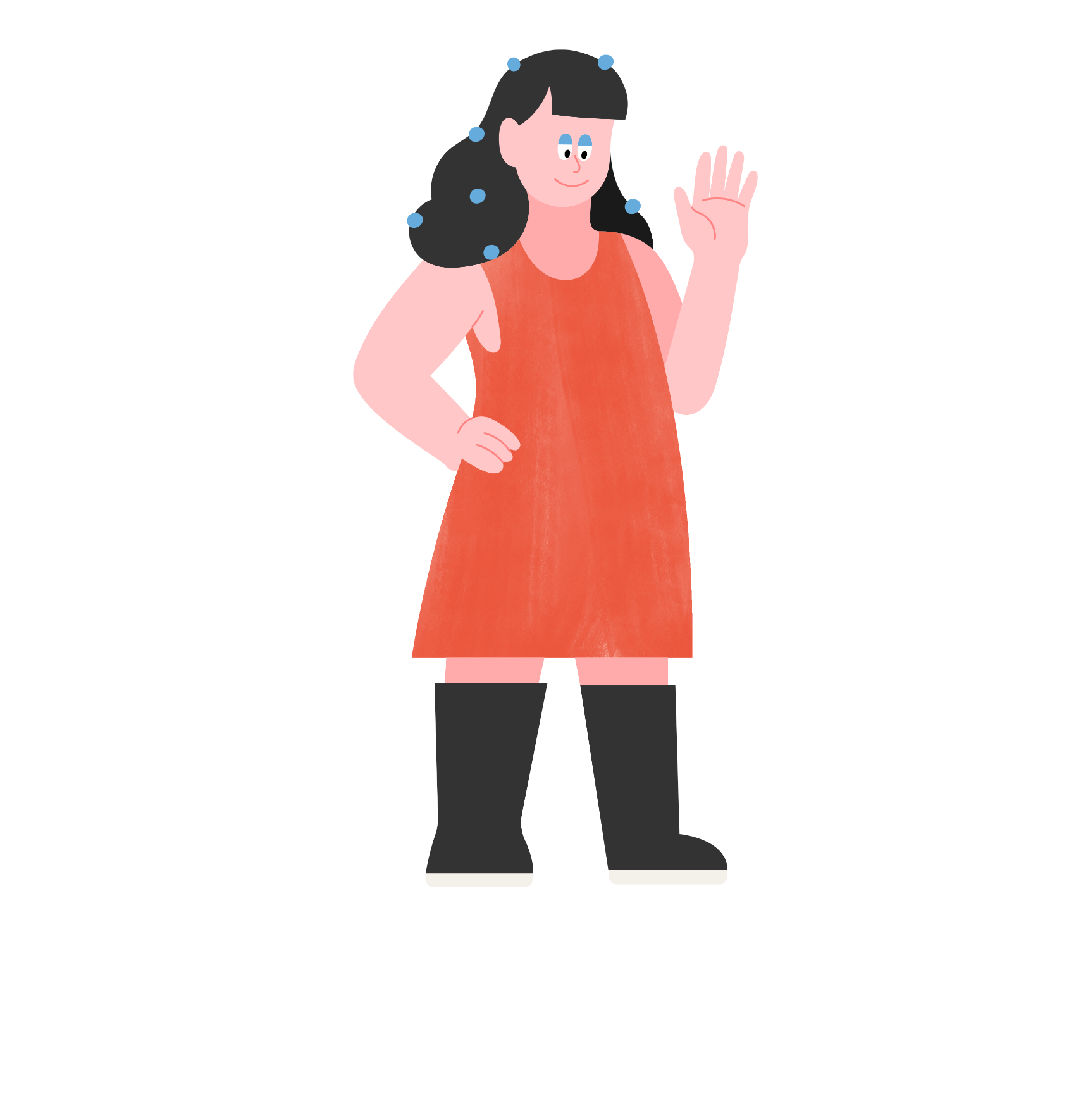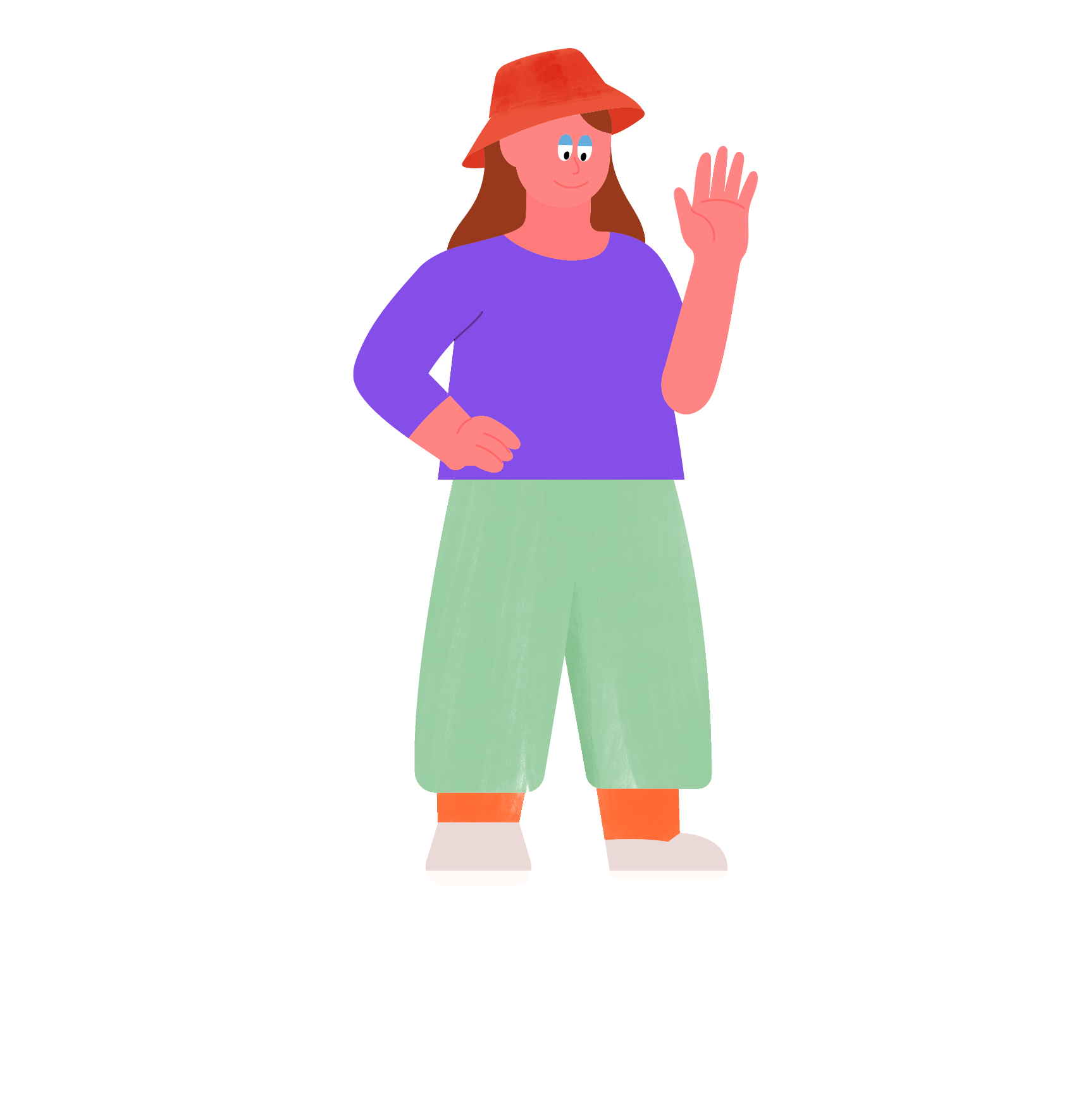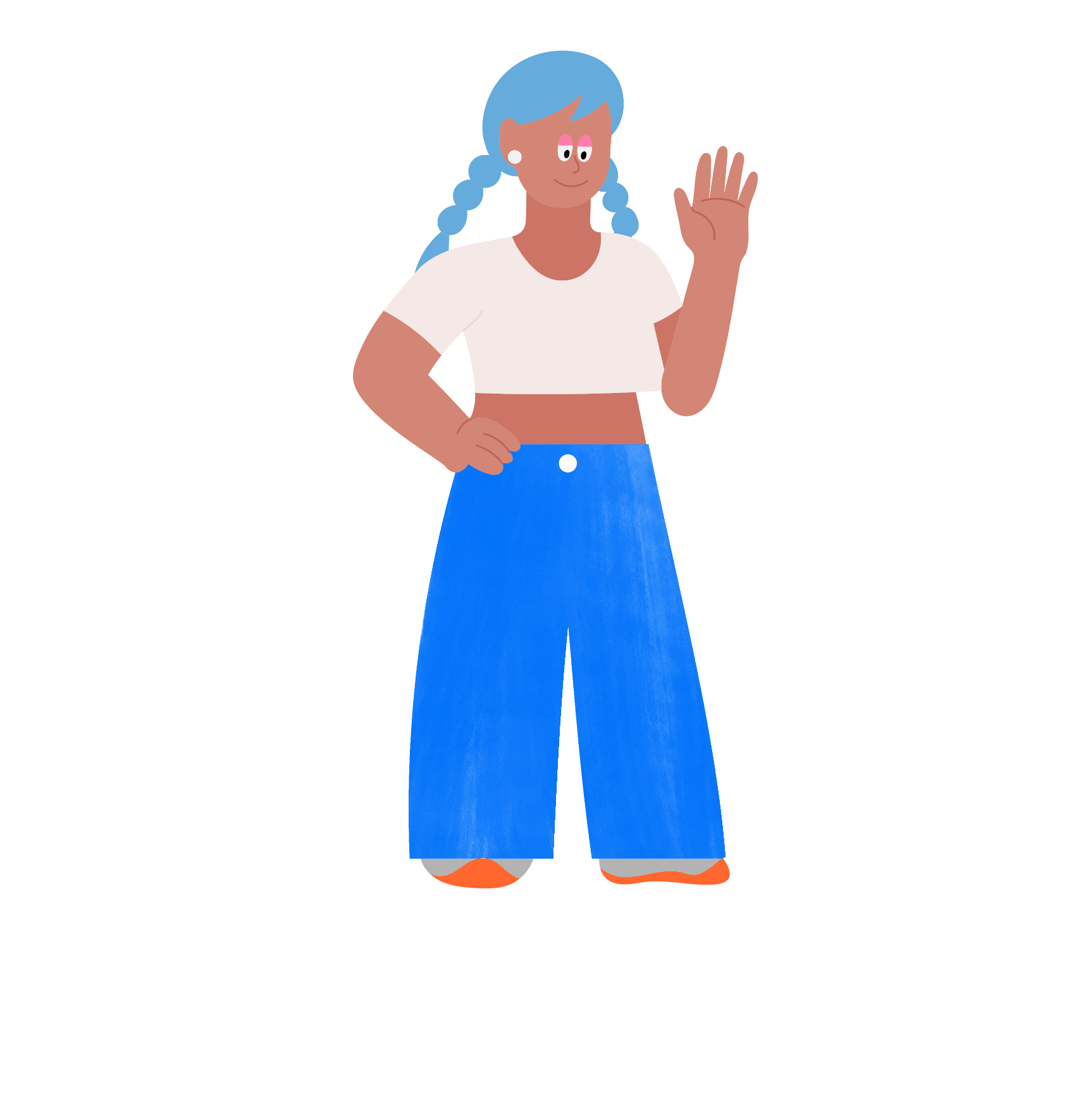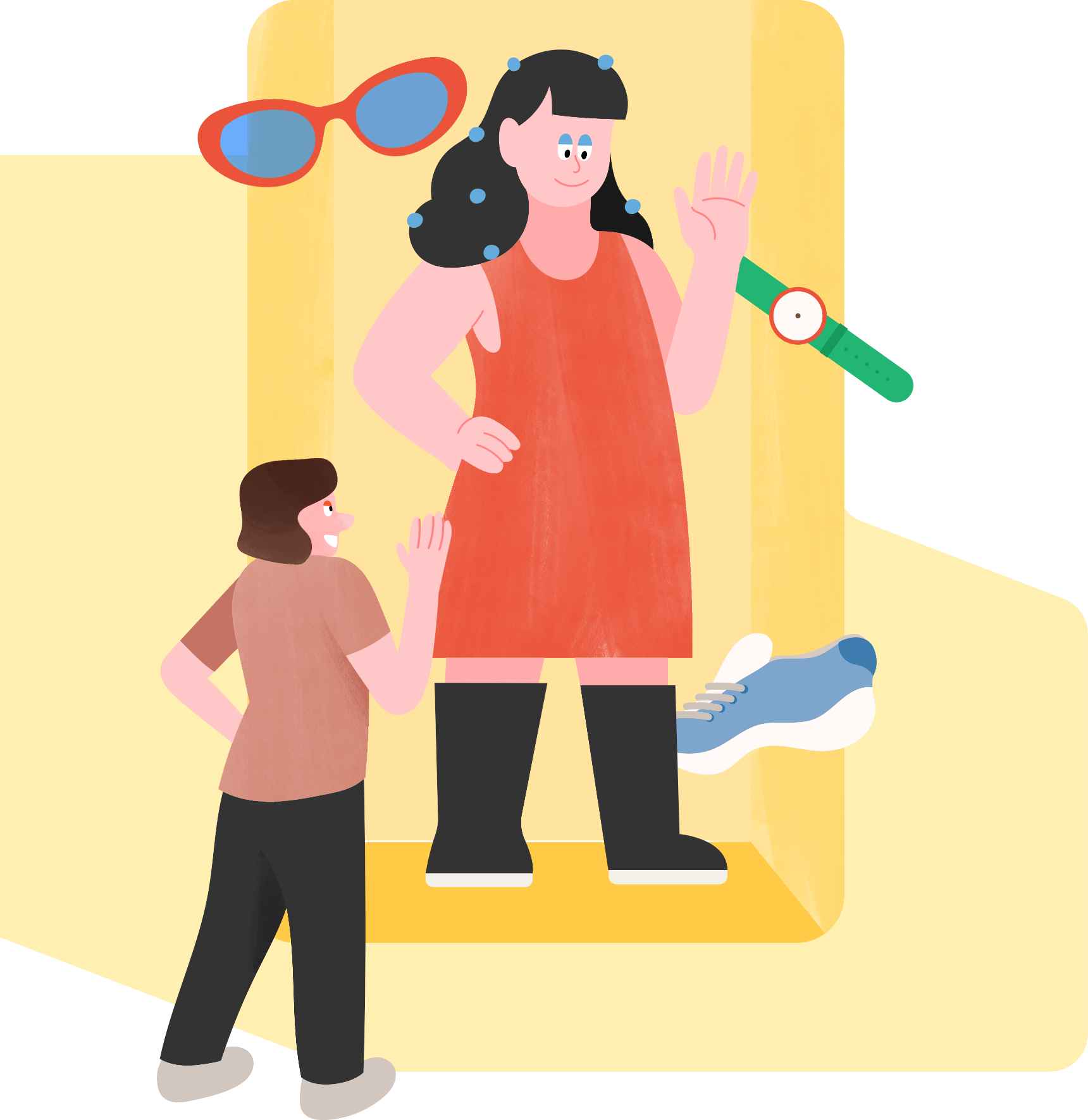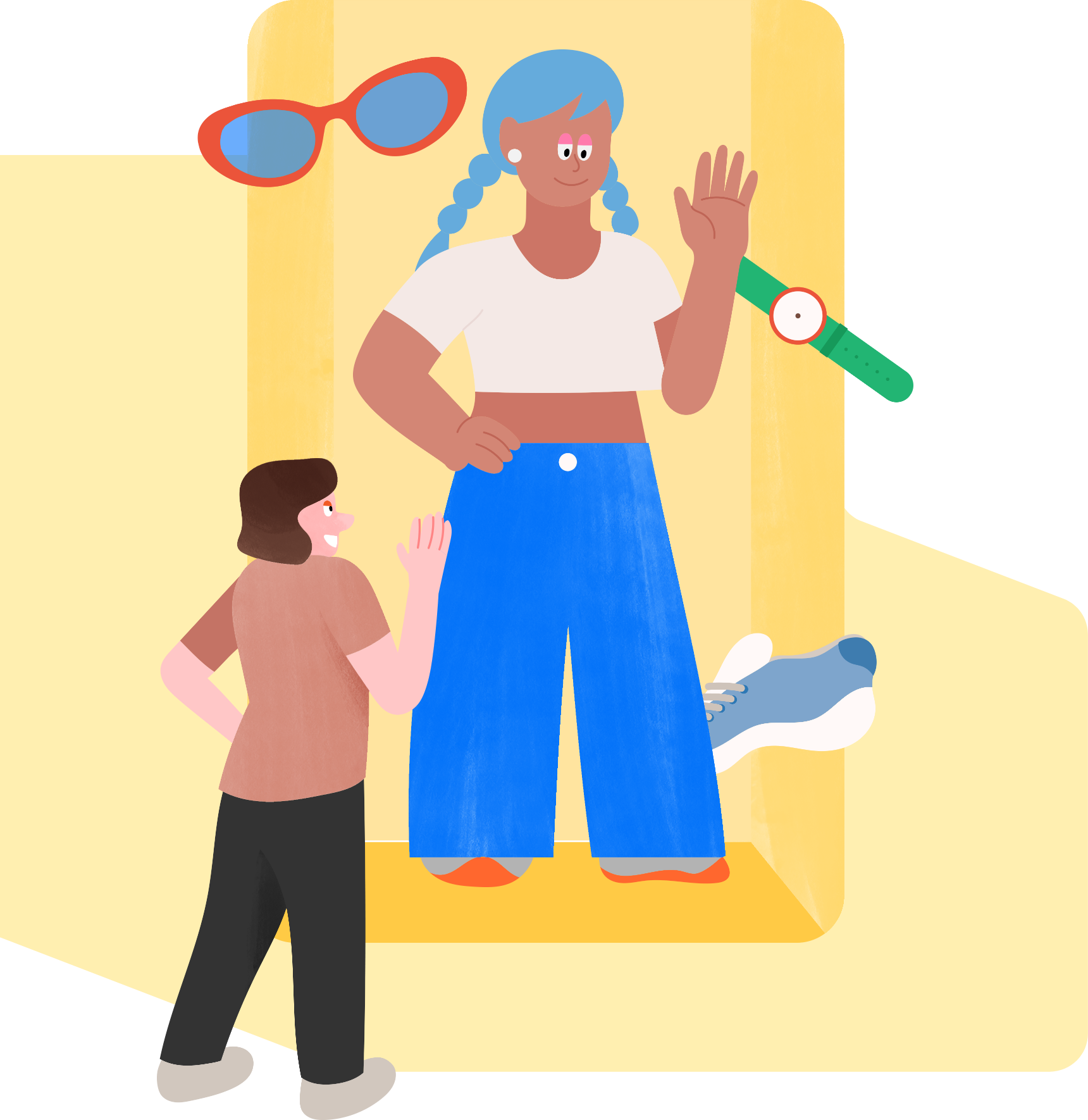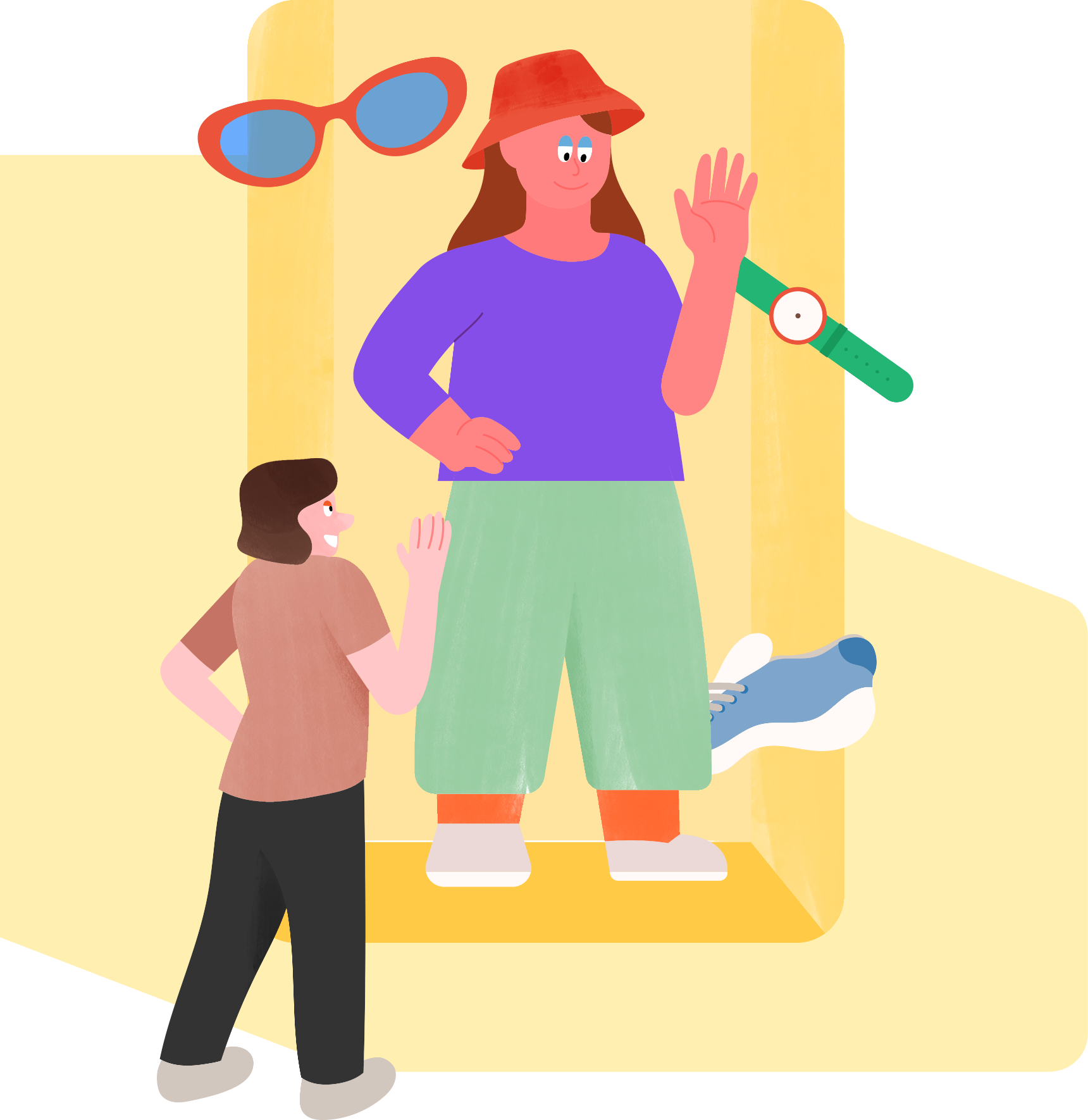 Continual development of on-demand products and services combined with the use of data with engrained knowledge will set a precedent for neoteric hyper-personalized lifestyles. When people are able to personalize individual products and services, their investment feels smart and worthy. But in a world where everything interacts together, it could bring a whole new elevation. We can imagine a time where people are able to trust technology with their data and it can respond with a highly intuitive and astute experience. Where it can unlock their potential to augment and enhance both themselves and their environments and foster imaginations and creativity.
To open ourselves to a more diverse audience and evolve experiences that can have a higher meaning for everyone, Samsung Design strives to understand the current state and future potential of society, culture, and lifestyles.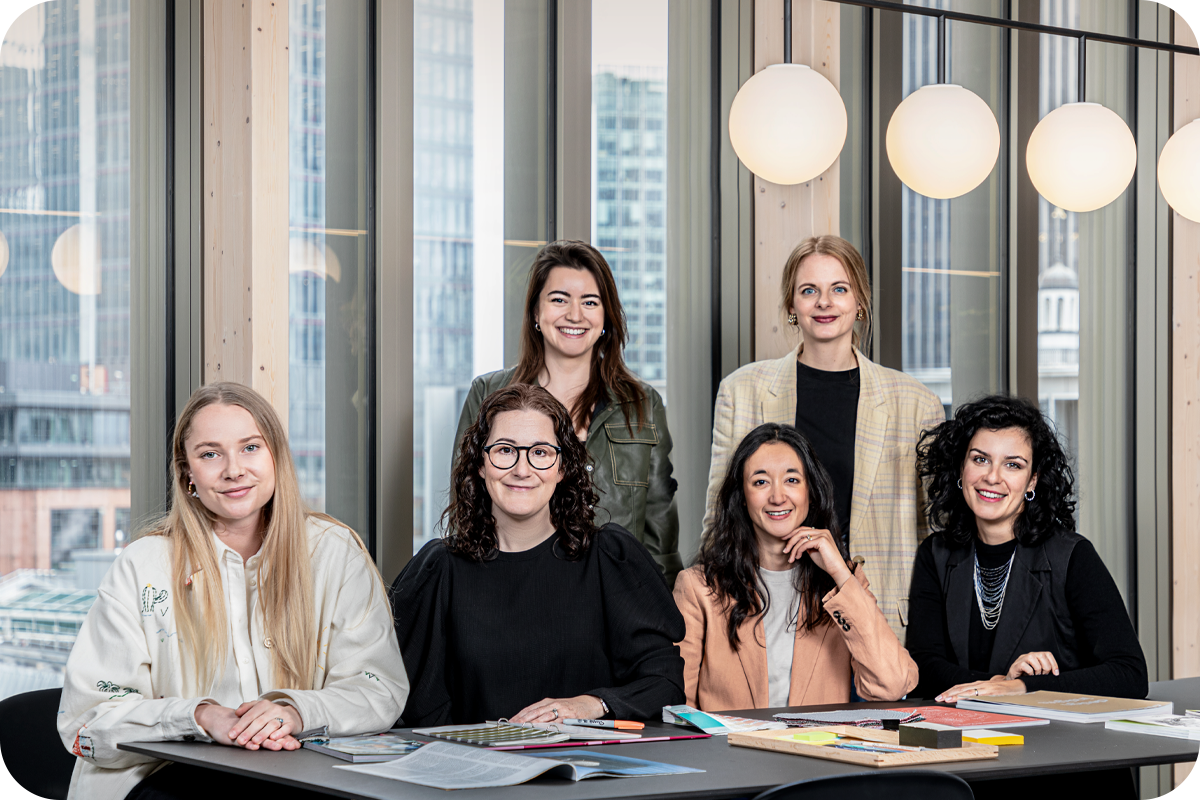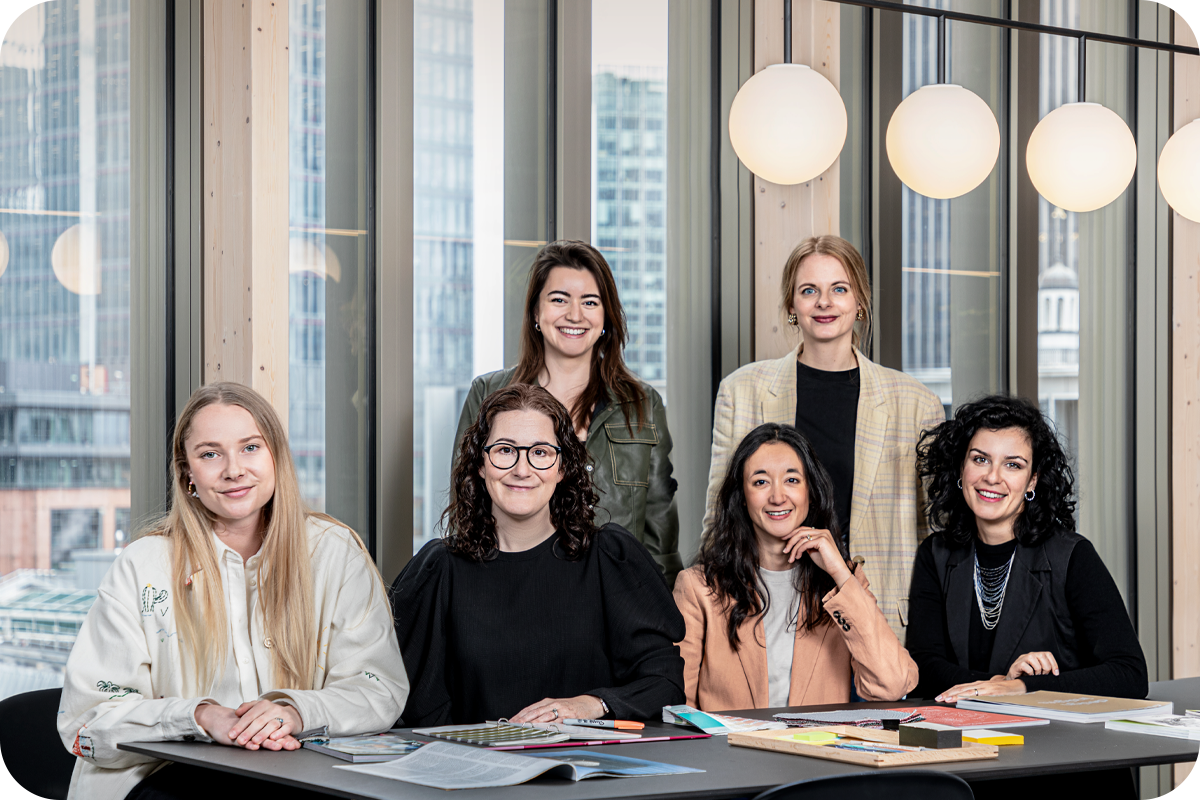 Studio Atelier, Samsung Design Europe
The Samsung Atelier team is situated in Samsung Design Europe in London. The team of multidisciplinary researchers and designers sets out to understand the 'here and now' in order to anticipate 'future lifestyles'. Their role is to filter and translate the values and forces that will shape tomorrow's world and provide aesthetically inspiring reports to all Samsung Electronics.