November 11, 2022
The Wave: Creating a Virtuous Cycle
A Natural Flow of Resource Circulation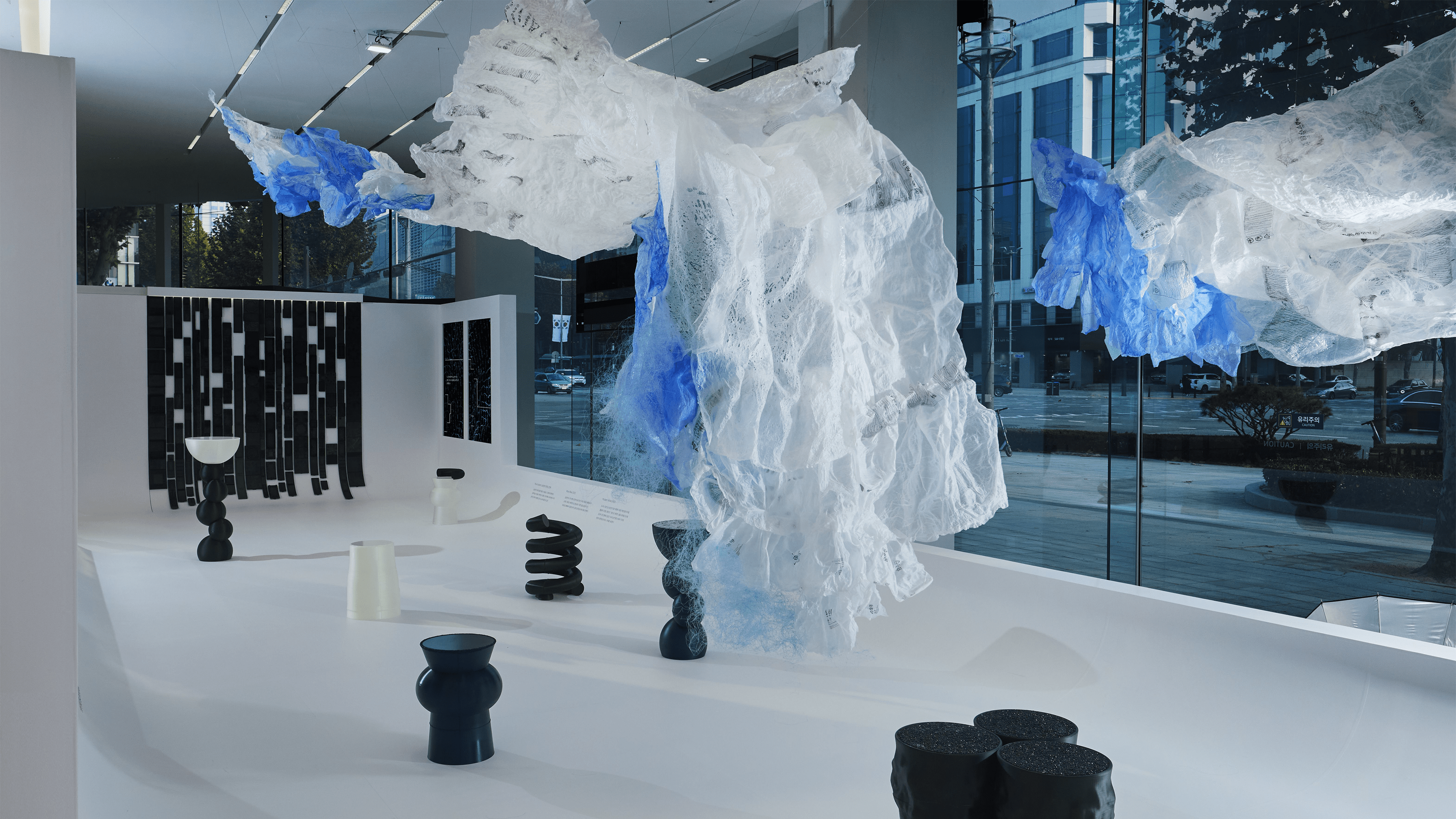 The habits accumulated throughout our lives chart the course of our futures. 「The Wave: Creating a Virtuous Cycle」 is an exhibition that captures Samsung Electronics' efforts and contemplations towards a sustainable future by adding a virtuous cycle of renewal in our everyday lives. The audience will be greeted with resources renewed with new and infinite lifespans within the massive waves of sustainability.
The Wave:
Creating a Virtuous Cycle
Samsung presents 「The Wave: Creating a Virtuous Cycle」 exhibition to start a conversation on the values of resource renewal with the audience. The audience will be faced with new potential that is born from the combination of recycled resources, technology, and creativity. As the audience makes their way through the exhibition, they will experience a space filled with beautiful artwork displayed under a gently flowing wave.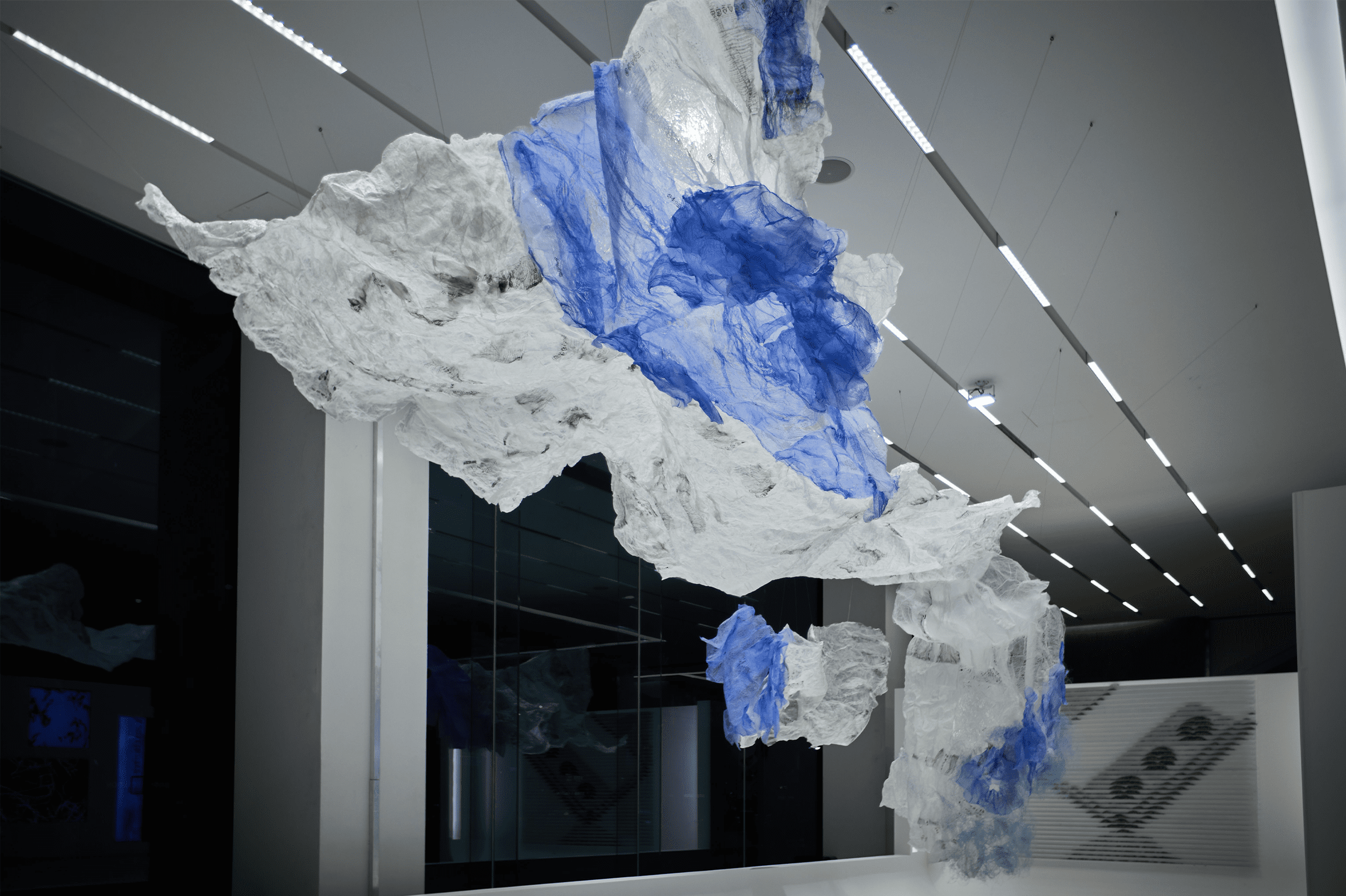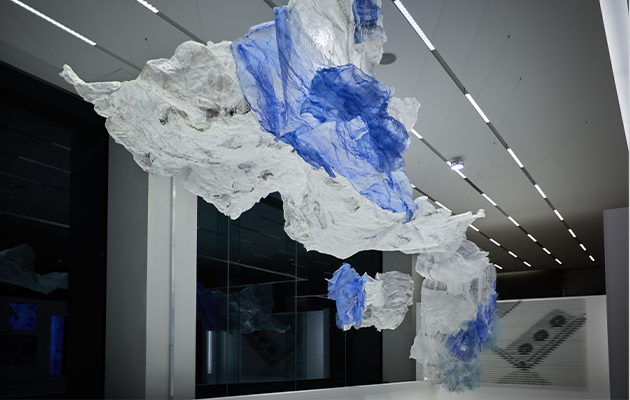 Wavy Blue is a massive wave created from leftover plastic packaging materials of Samsung home appliances and disposed fishnets which have also been recycled to be used in several Samsung mobile products. This piece embodies the flow and value of resource circulation. The artwork was inspired by the unstructured and uninhibited form of a 'Wave'. The audience is invited to imagine and experience the natural flexibility and freedom in the formation of ocean waves. It expresses a cycle of restoration that creates a positive movement for the environment.
Plastic waste and discarded fishnets have gone through experimental procedures to be reborn into art, which proposes new perspectives towards resources we would easily dispose in our daily lives. The artwork was purposely designed to resemble a living being in order to instill a sense of infinite potential that lies within resources that are easily tossed out. To create interesting visual and tactile effects to the piece, a hot-press foaming procedure* was utilized to materialize the smoothly flowing sensation of vinyl, and the fishnets have been tied together to build patterns that can give a visual impression of large volume. Through this piece, the artist proposes an idea that connects objects, people, and the planet Earth through design and expresses a vision for a better future.
*Hot-press Foaming Procedure : Artist Jisun Kim's unique process that involves a hair straightener and iron to process the heat-sensitive polyethylene to create detailed shapes and forms.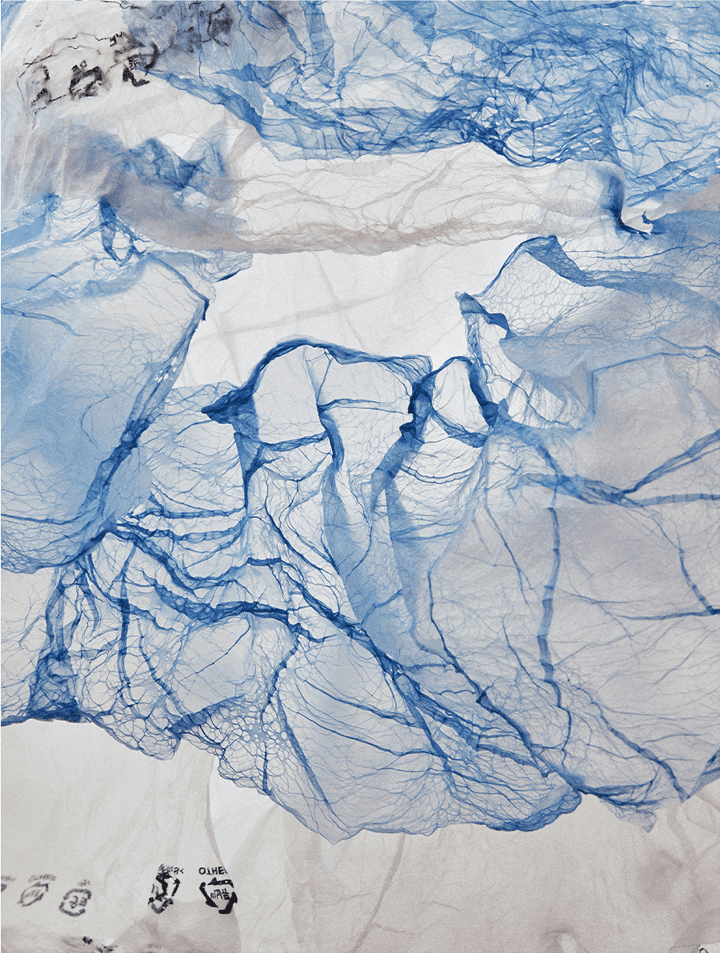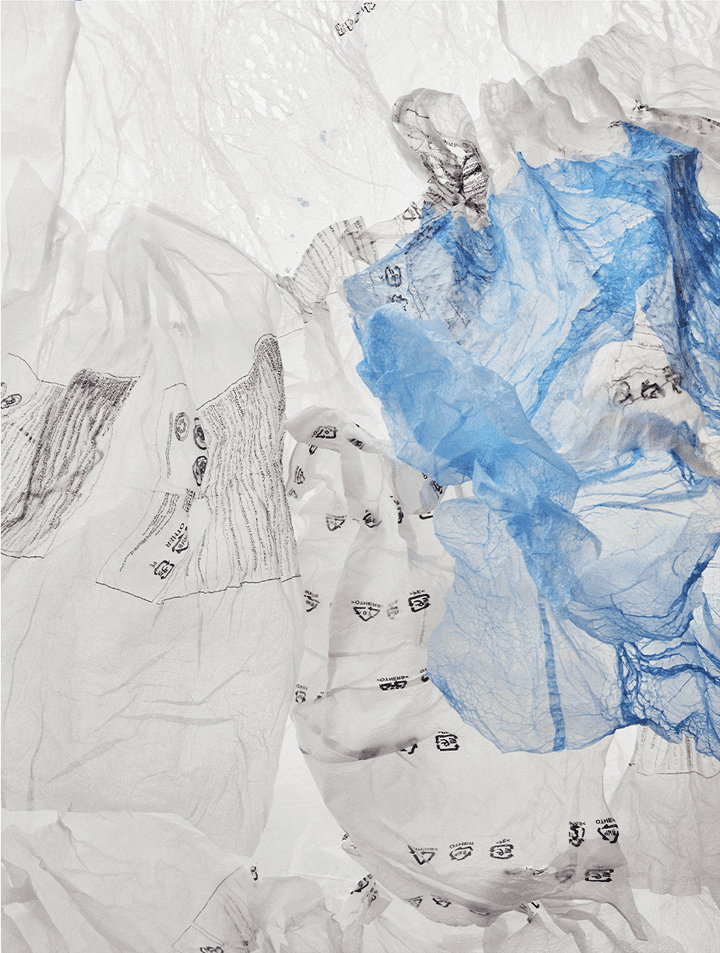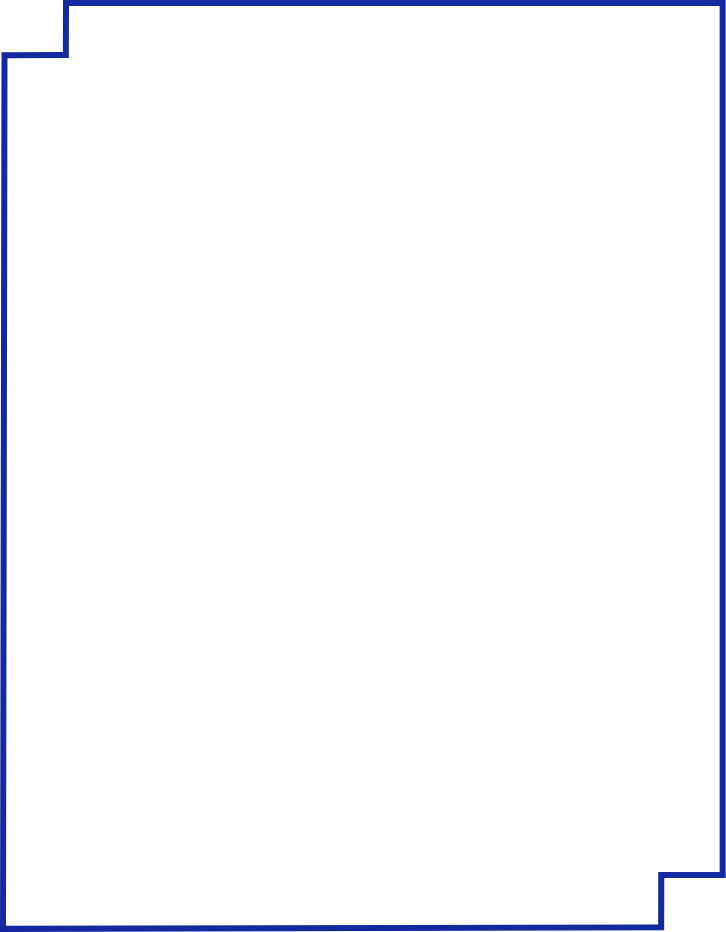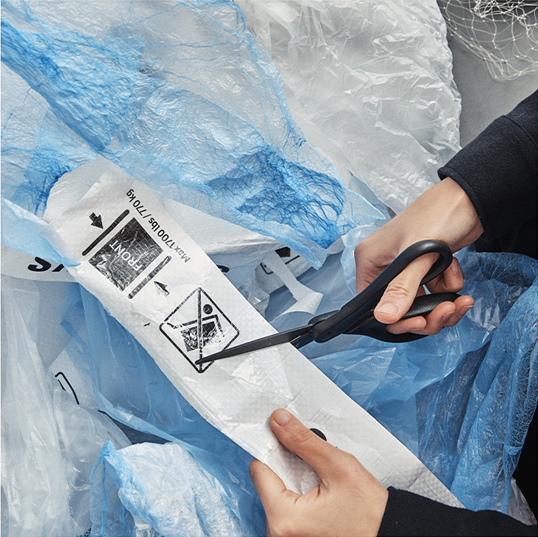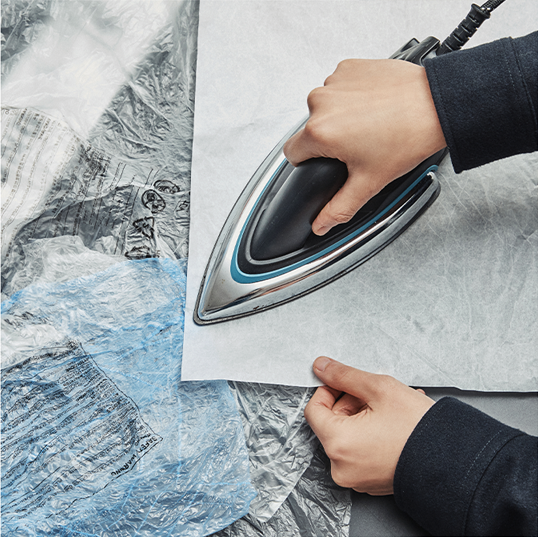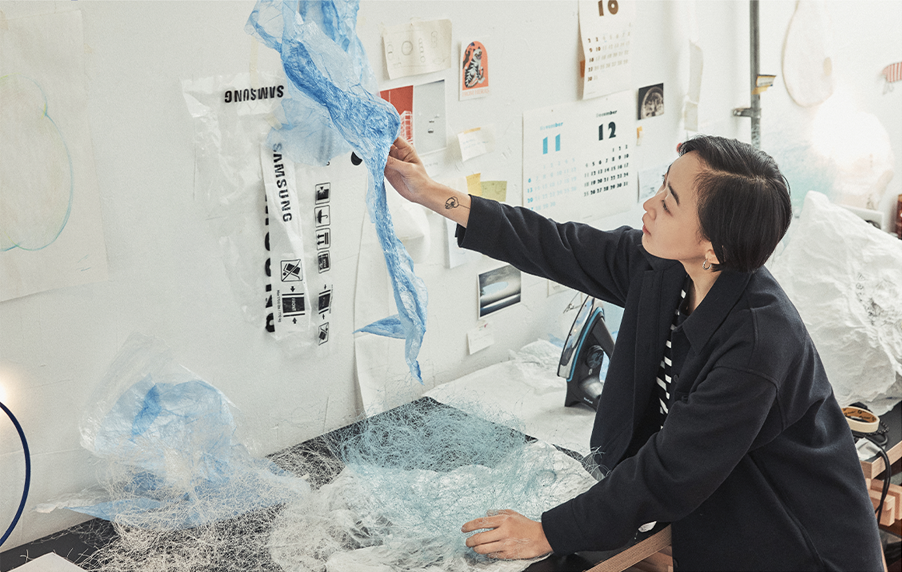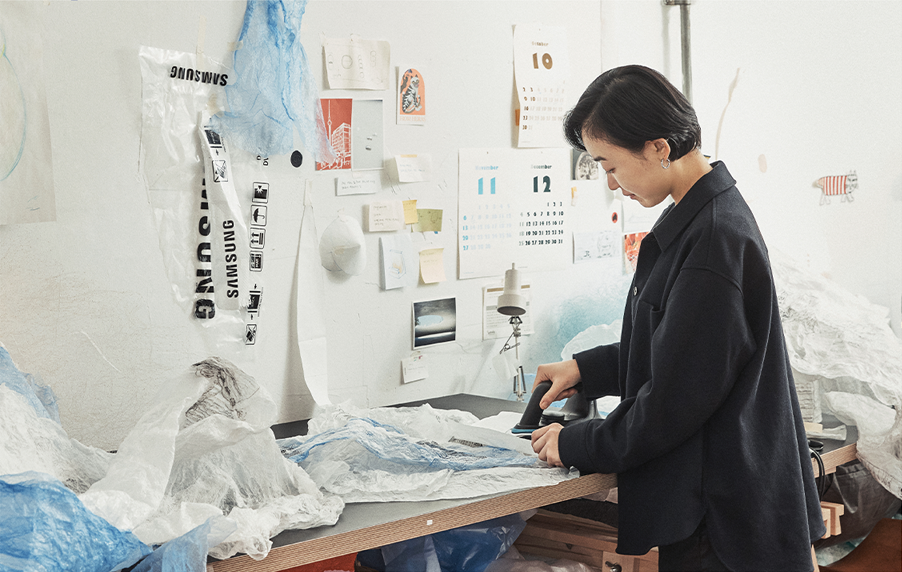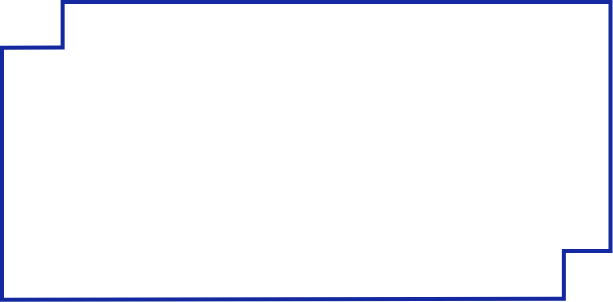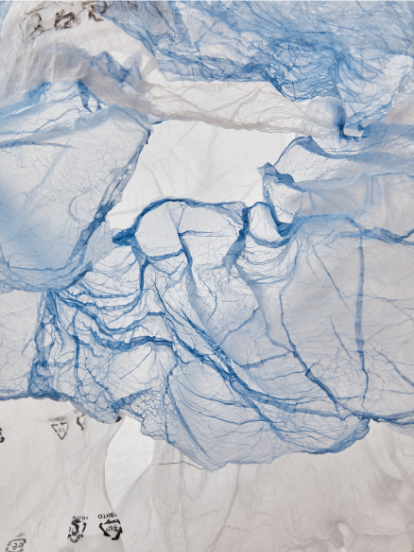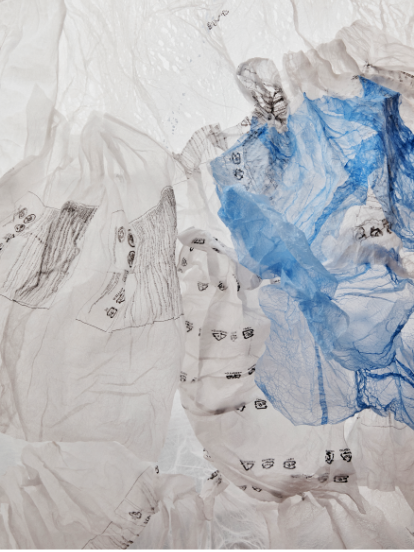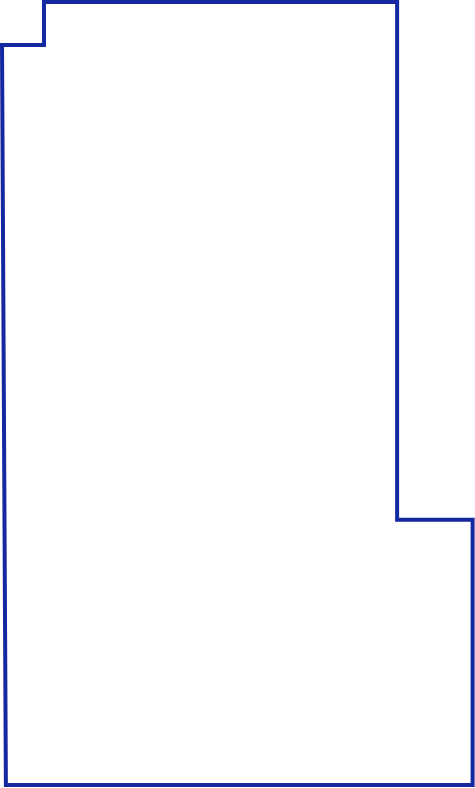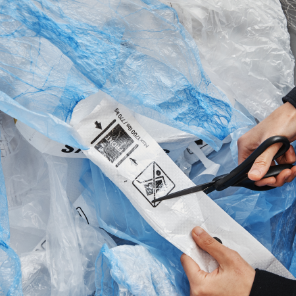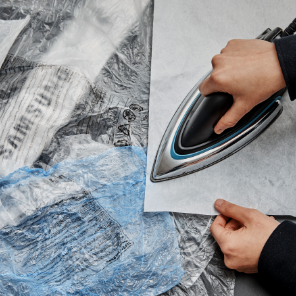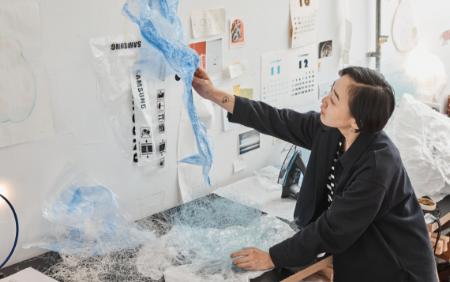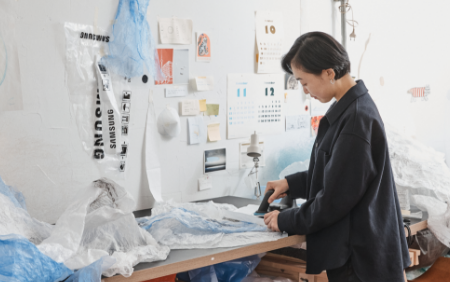 Jisun Kim
An artist whose work features refreshing and unique craftsmanship that utilizes distinctive materials like plastic waste.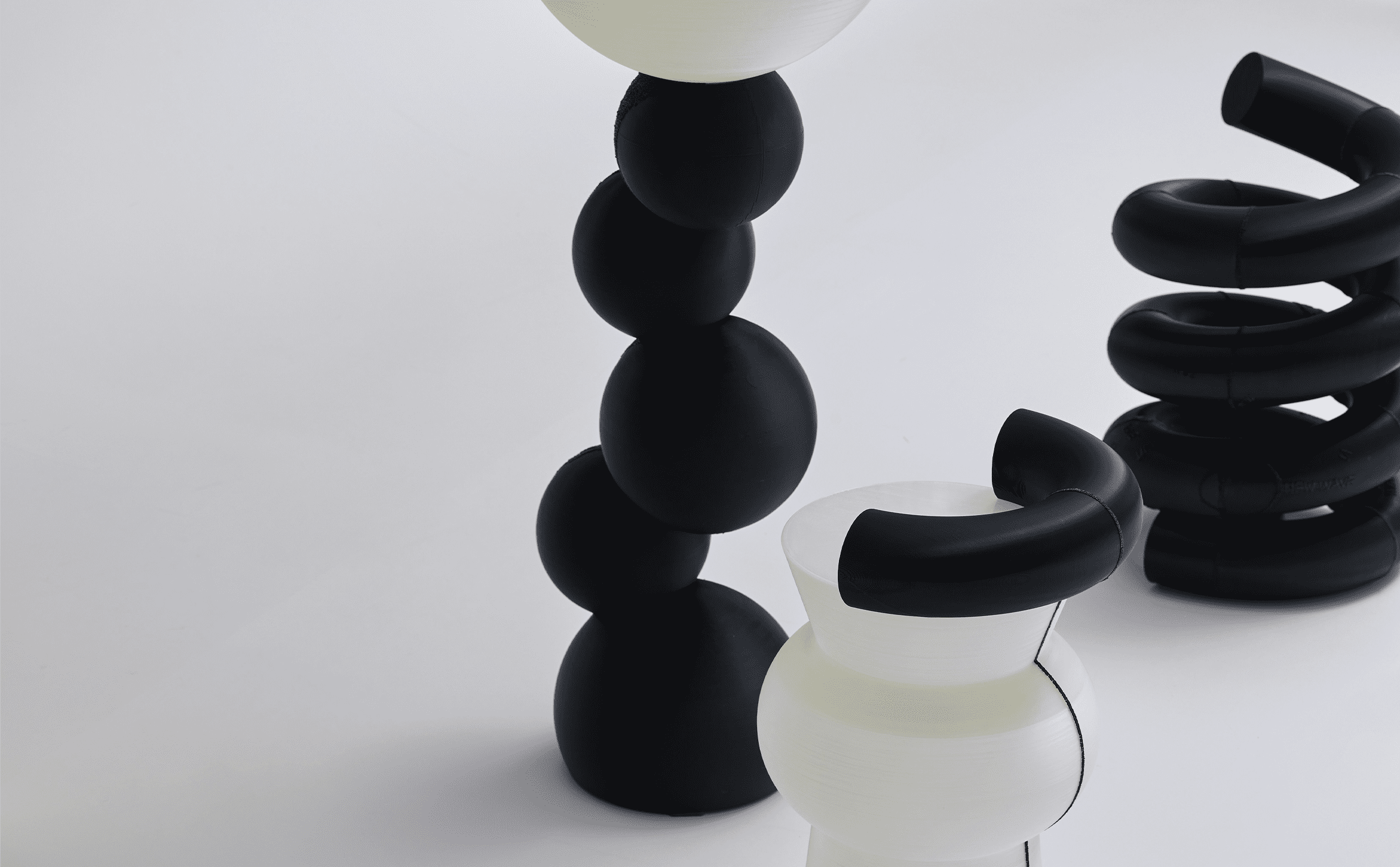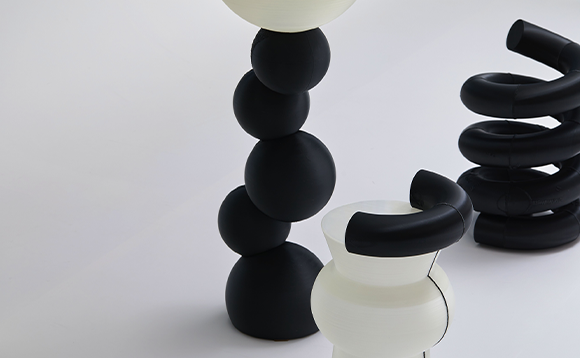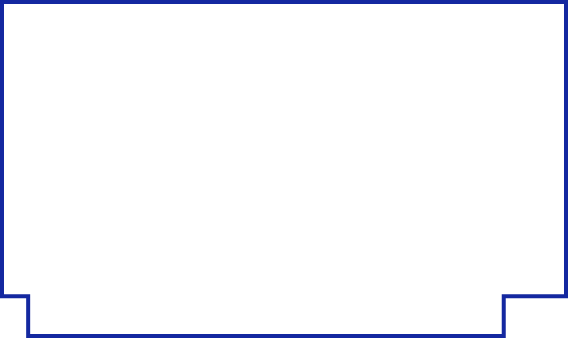 Modern Wave
Jongdae Ryu
Modern Wave features recycled plastic from Samsung products like monitors or remote controls that was repurposed through digital crafting to be recreated as a table and stool. Sustainable values are conveyed in these artforms within the waves of circulation. Different objets that each depict a refreshing interpretation of human expressions come together to harmonize and express the values in diversity. Like these objets that each have different shapes and colors, the artwork as a whole conveys an encouraging message to participate in recycling activities where people can each realize their unique contributions in creating a healthier environment.
This piece has been created using a digital craft procedure* that combines machinery and handcraft to renew resources. In this particular exhibition, 3D printing was used to cut down on costs and be more creative in shaping the forms of the pieces using recyclable materials from Samsung Electronics products. 3D printing greatly reduces waste that usually occurs when creating molds in the manufacturing process, and precisely uses only the resources that are required to create, therefore being an appropriate tool considering the theme of the exhibition. Recycled plastic pellets were used to handcraft the outer texture of the piece, adding an interesting tactile sensation to the objet as well.
*Digital Craft Procedure : Artist Jongdae Ryu's process of creating objets using woodcraft and 3D digital printing techniques.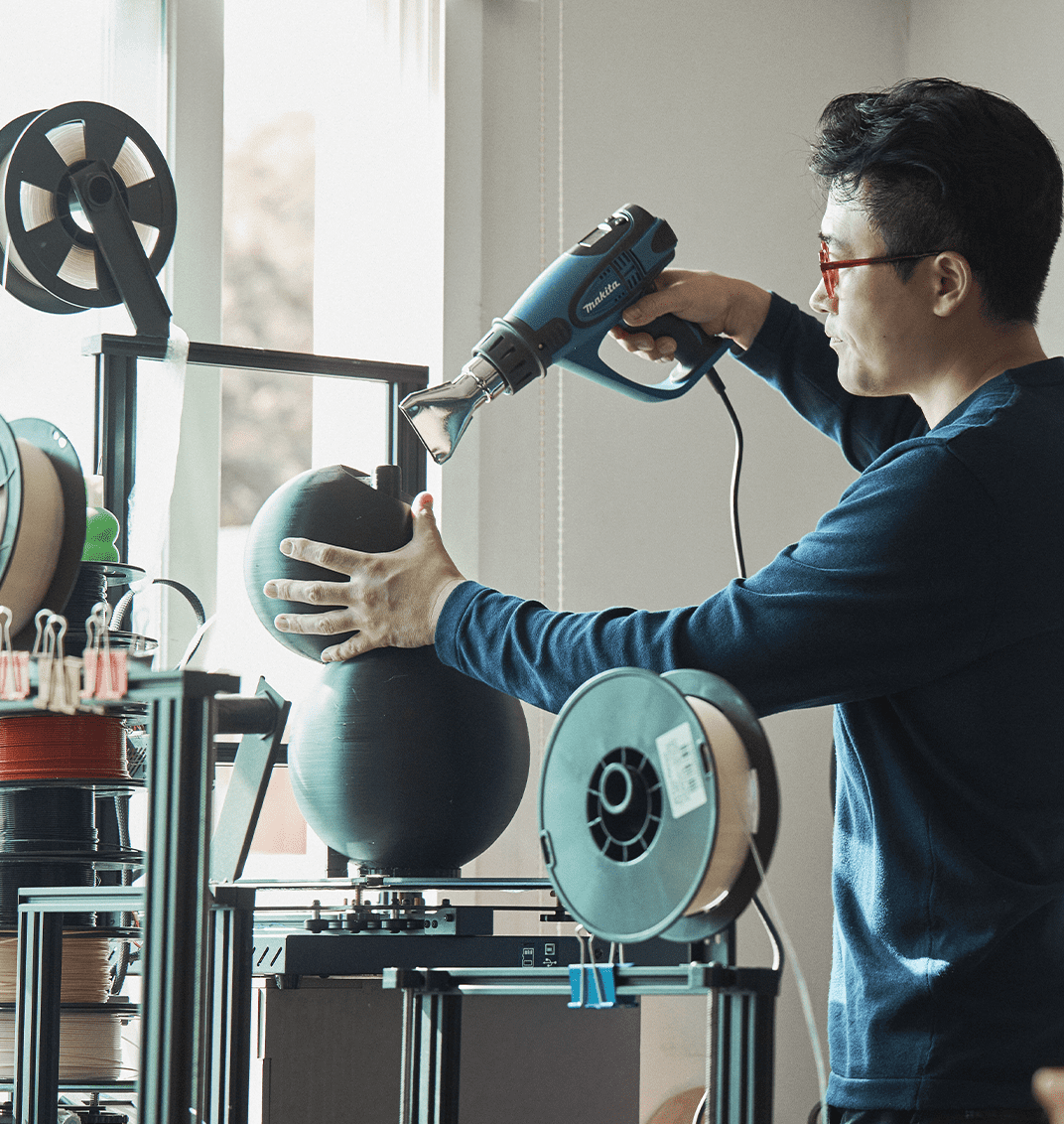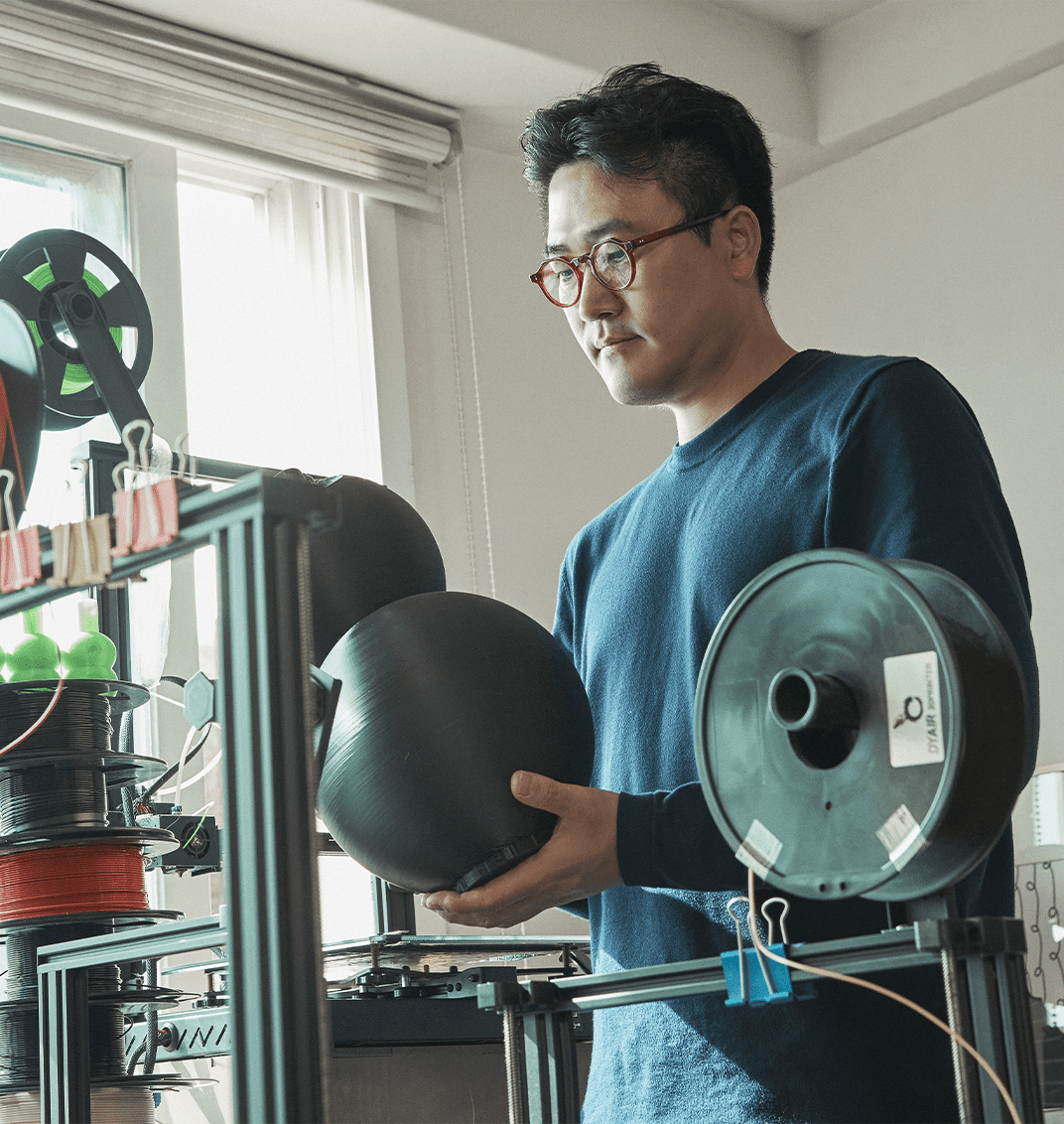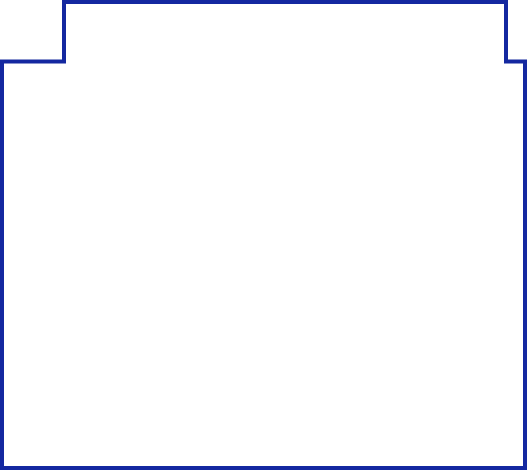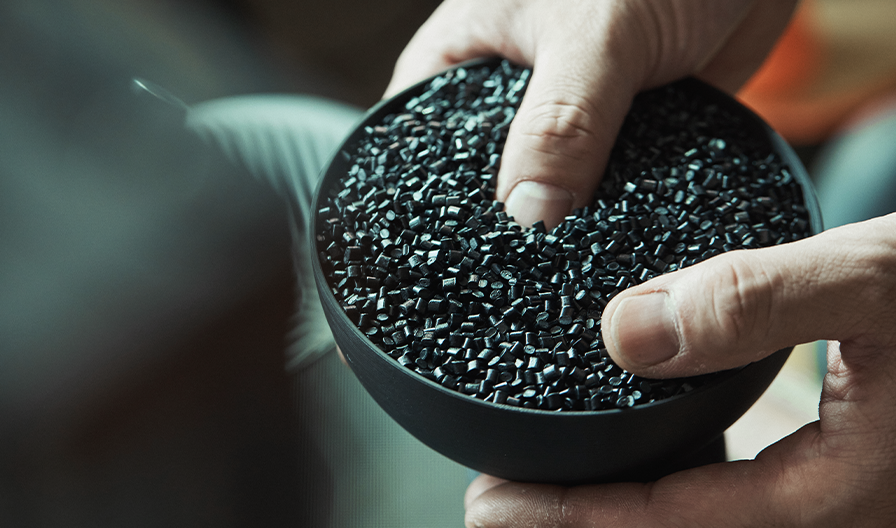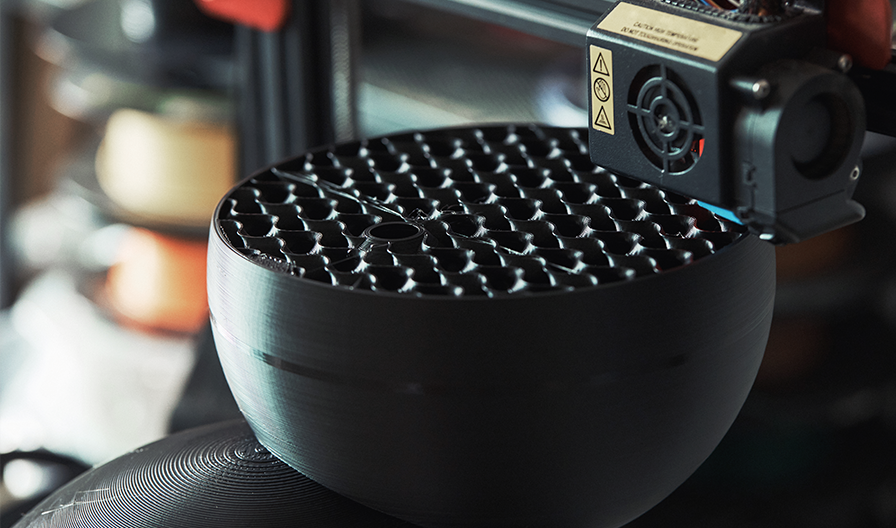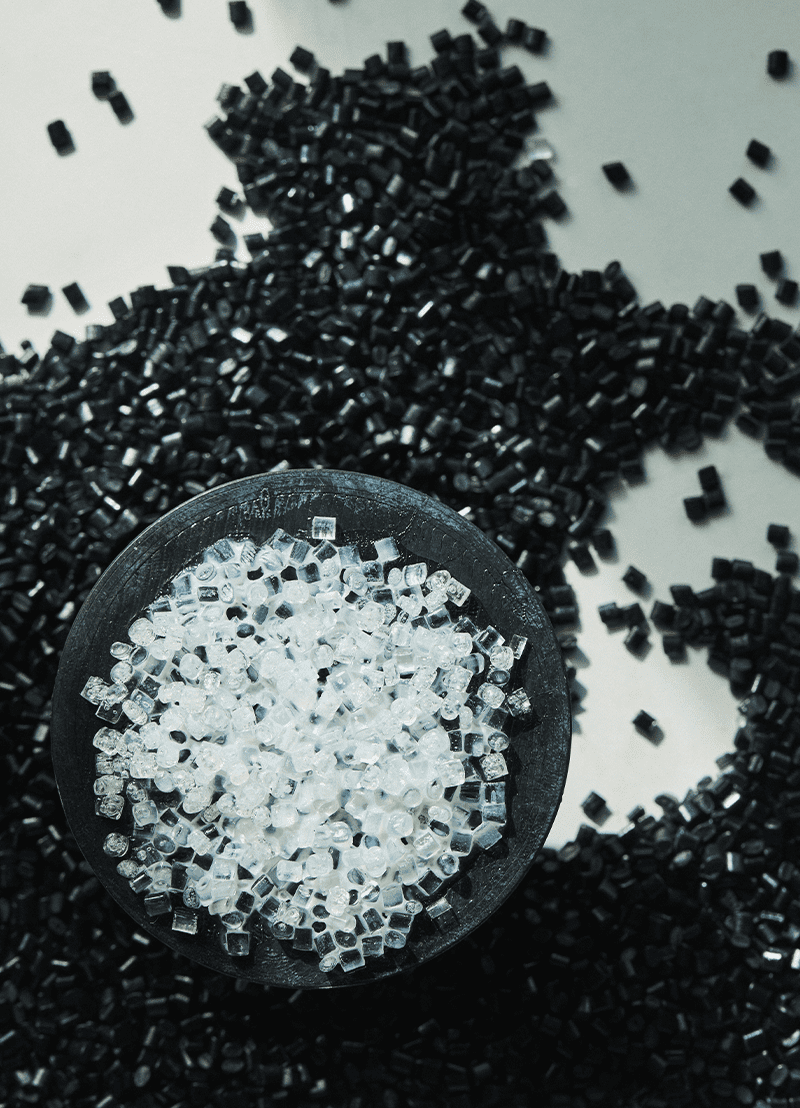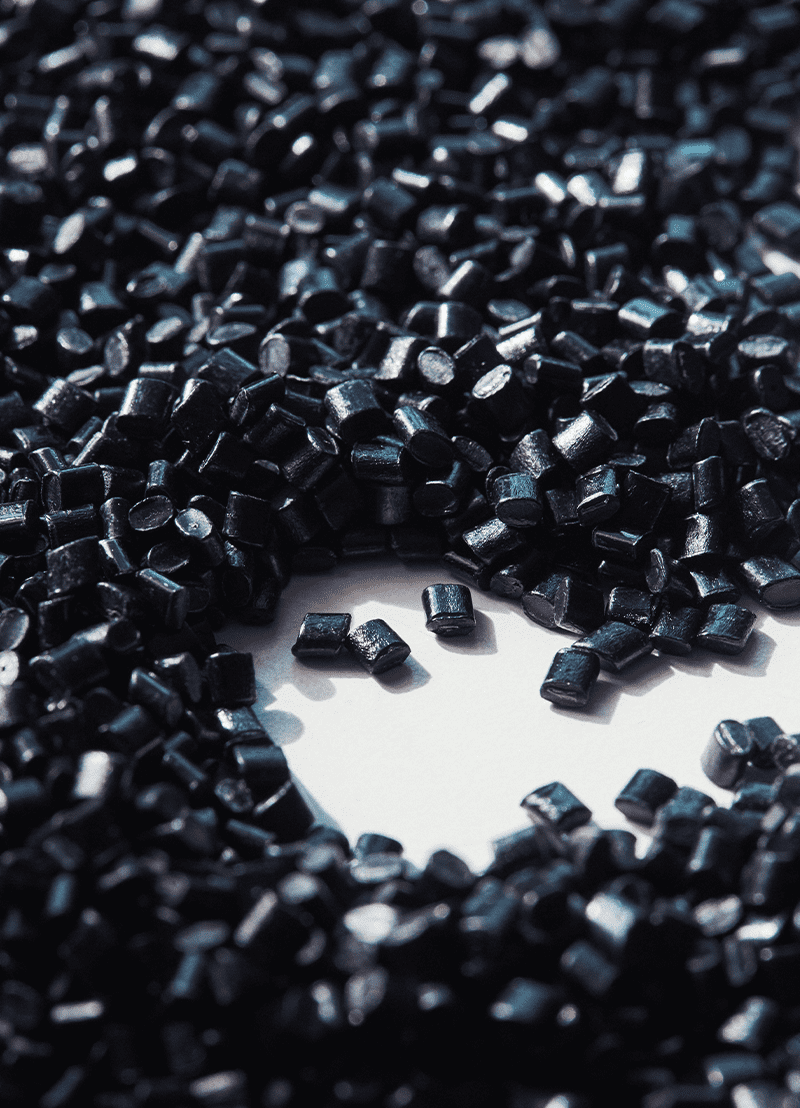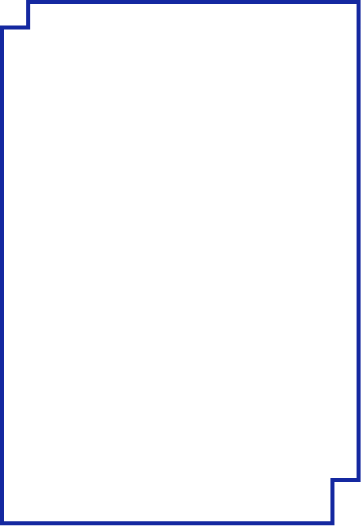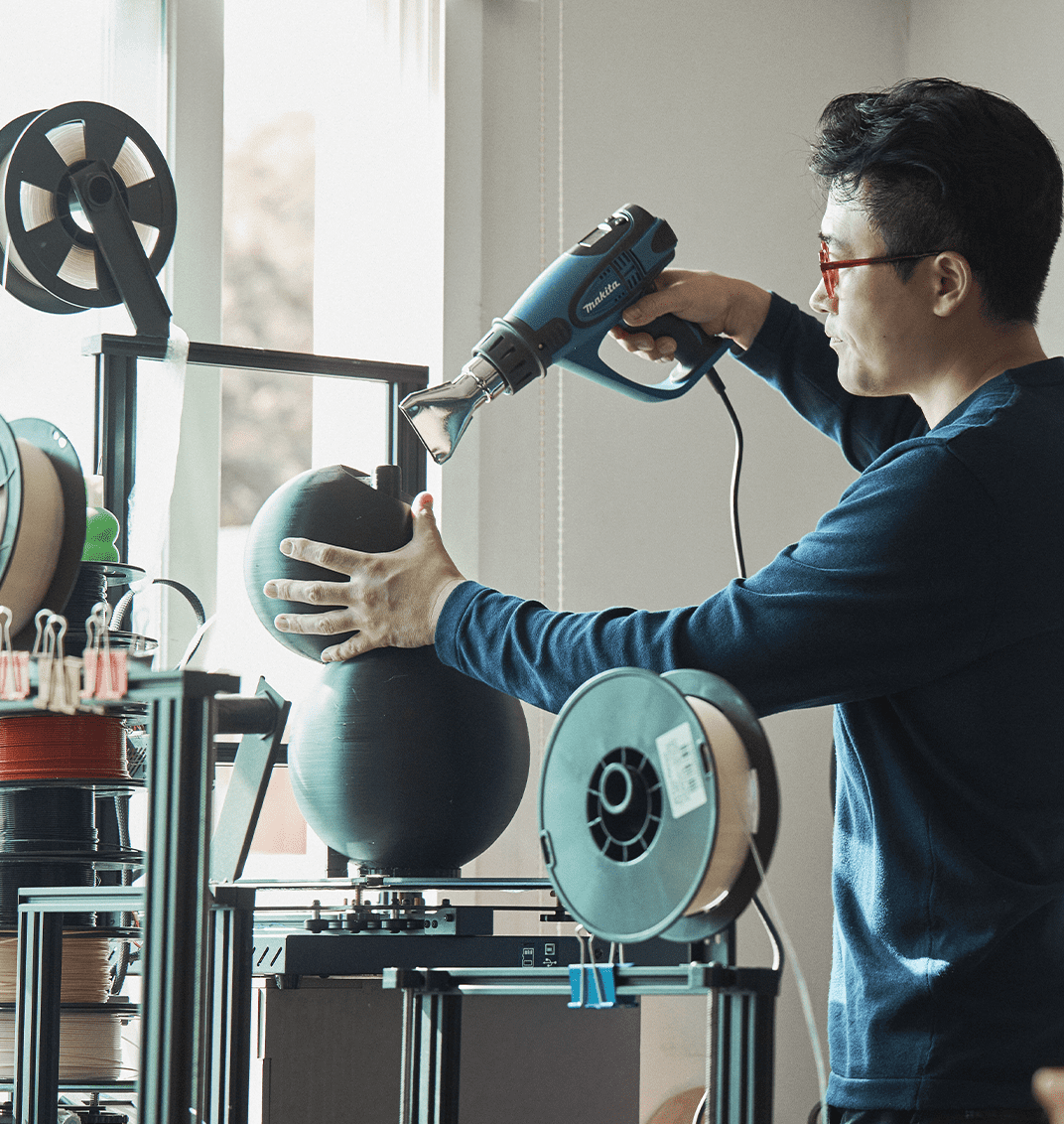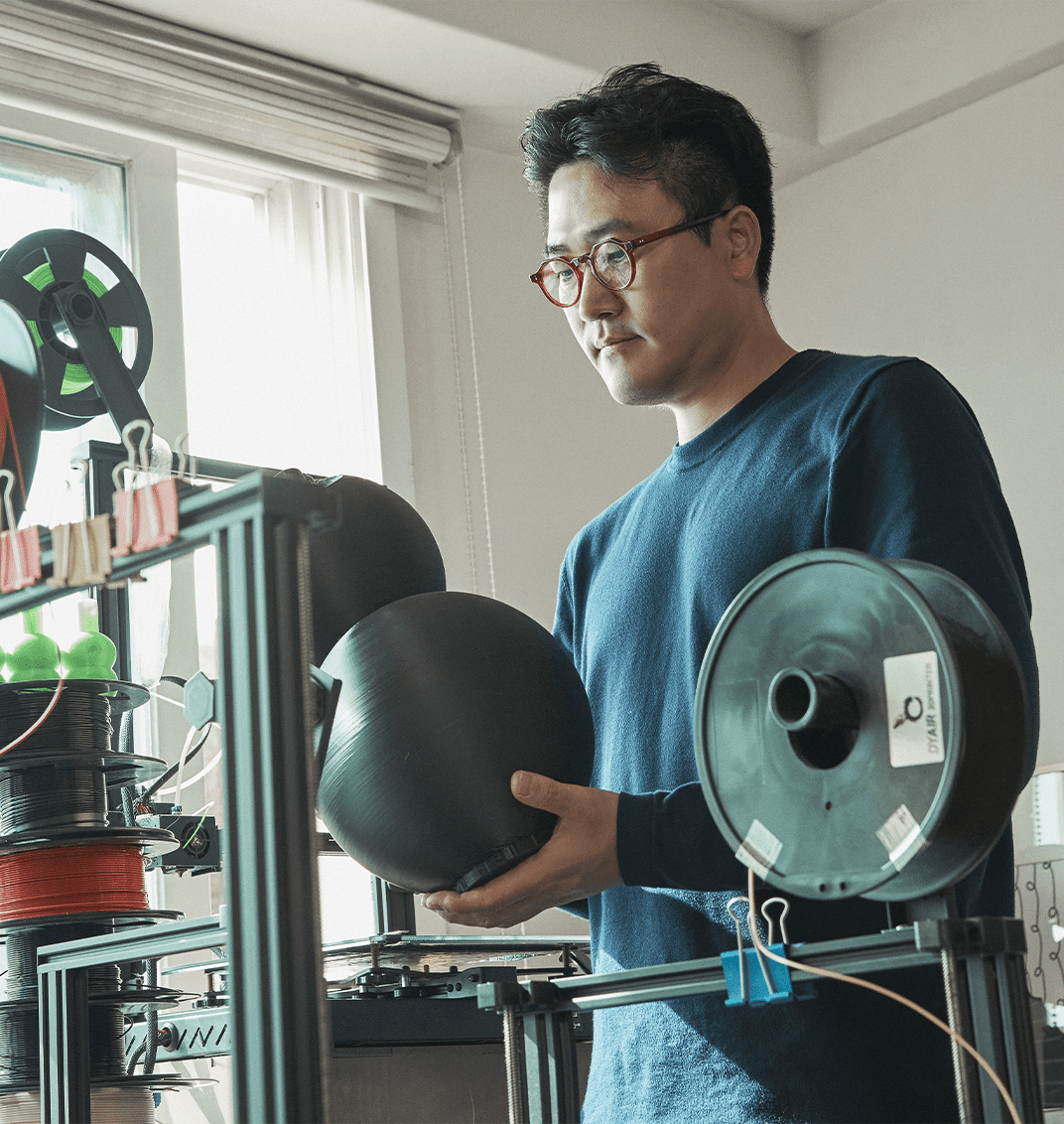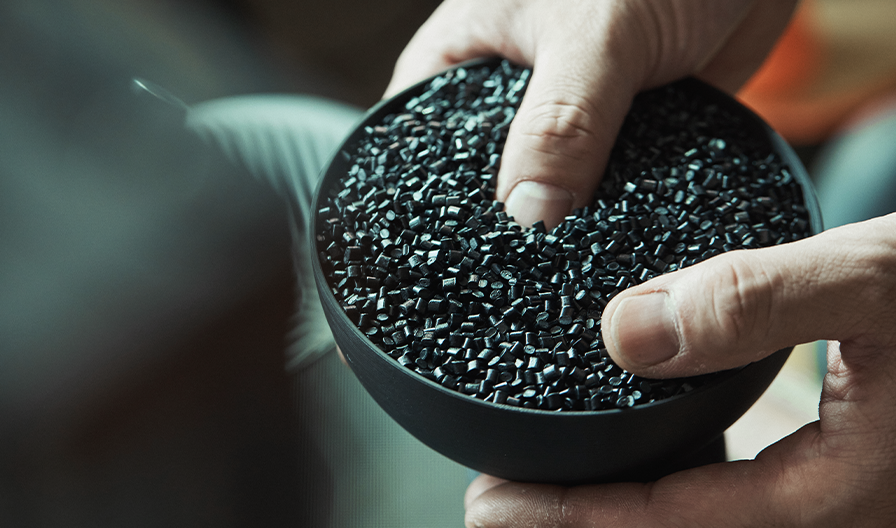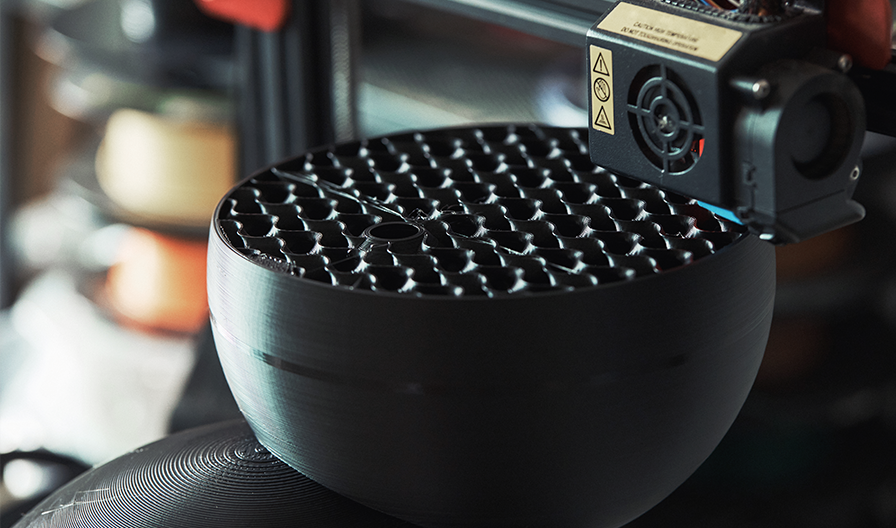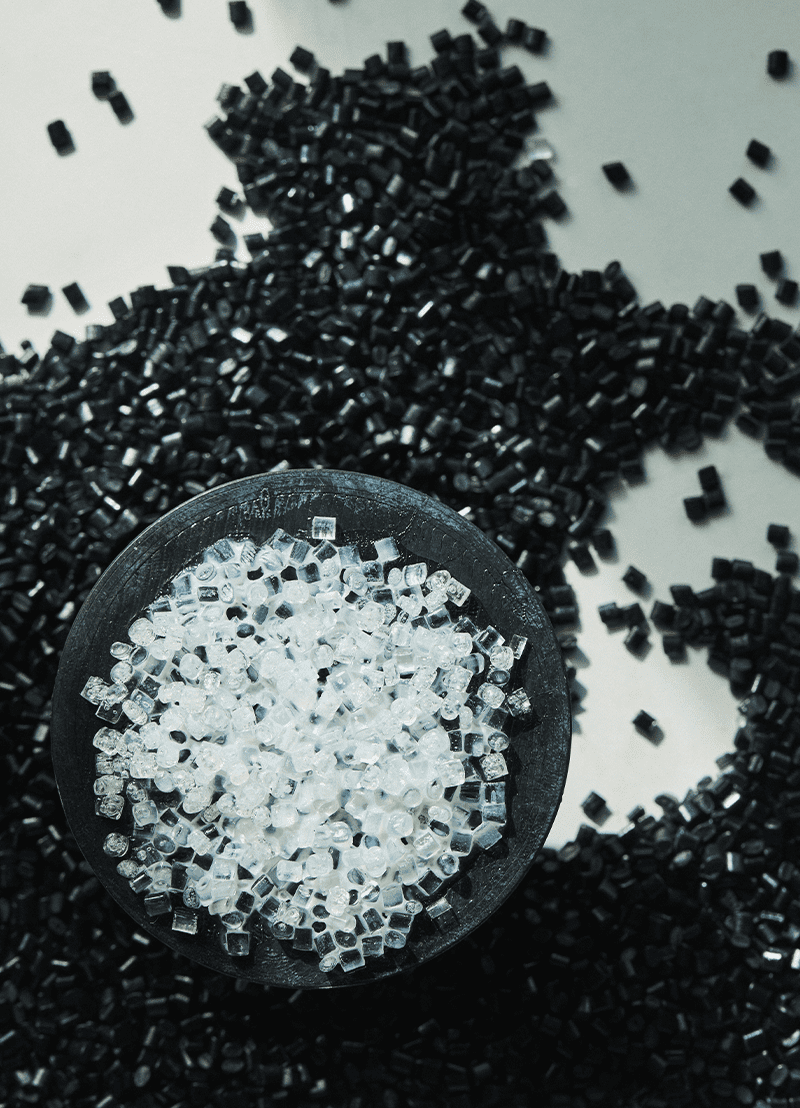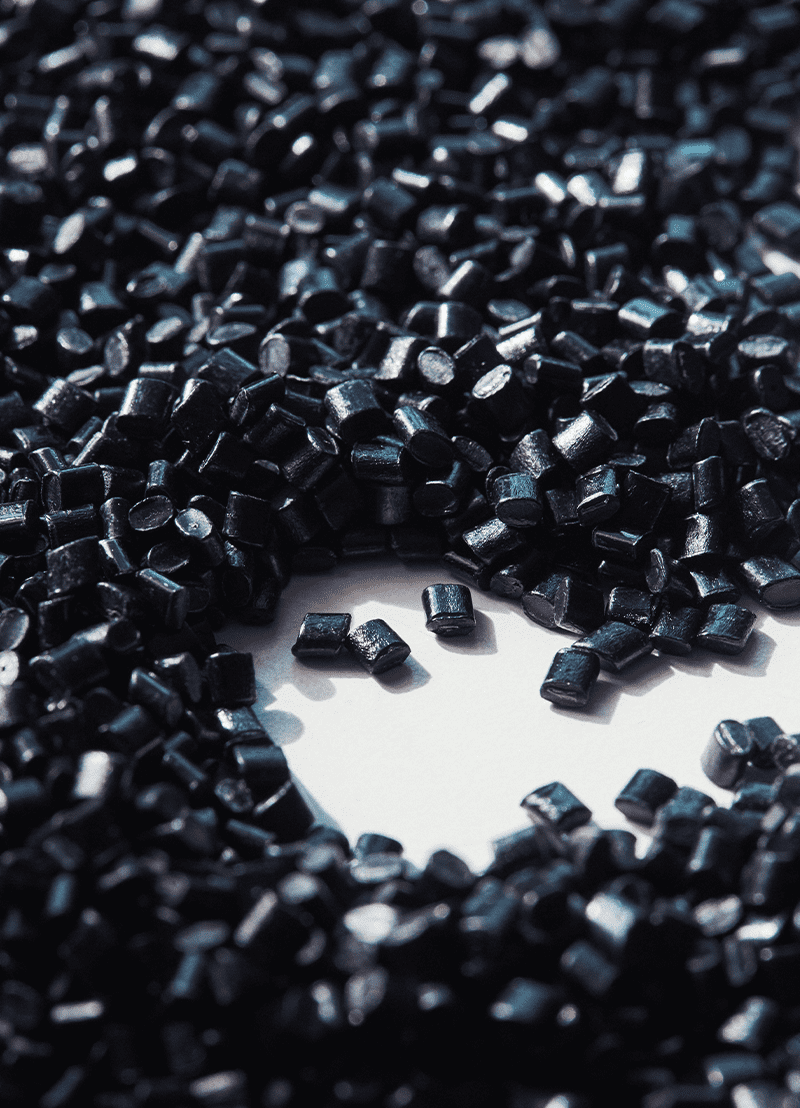 Jongdae Ryu
An artist whose work involves sustainable artwork that utilizes bio plastic and 3D printing digital technologies to minimize waste.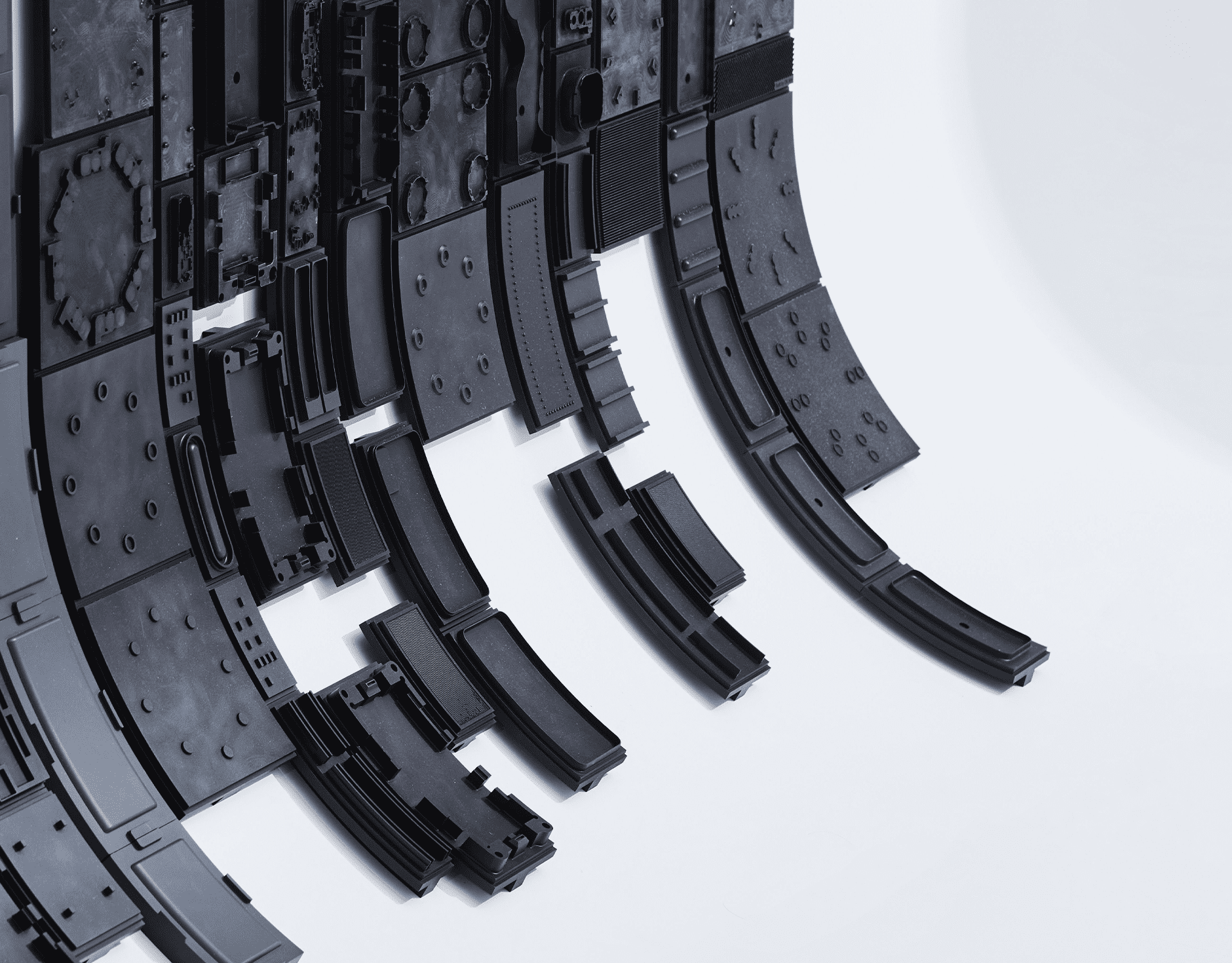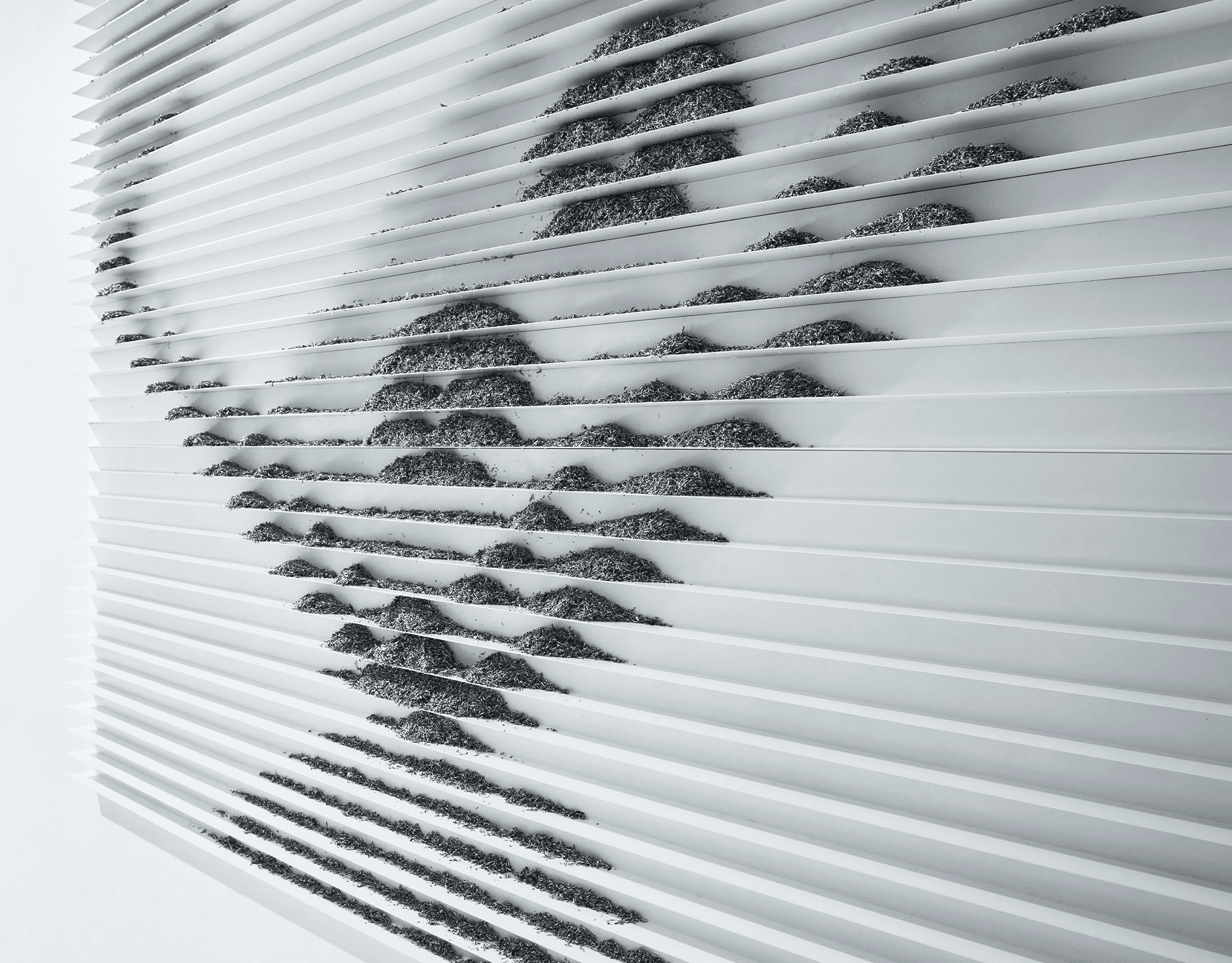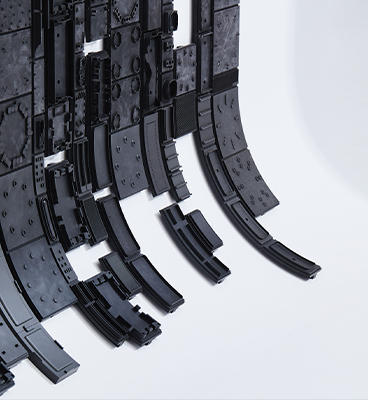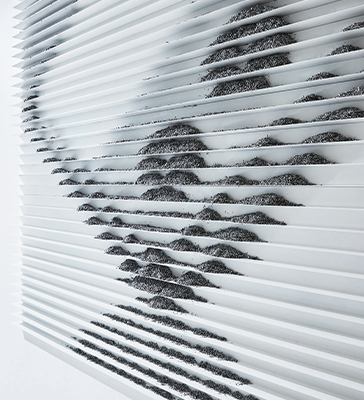 The Footprint
Daekyung Ahn & MinHyouk Kim, Samsung Electronics
This artwork is composed of graphite and aluminum used in manufacturing Samsung mobile products. The two pieces are placed on each end of the exhibition, looking face-to-face within the massive wave.
Although each artwork is made from different materials, both are instilled with the hope to inspire sustainable efforts across industries and our everyday lives. The pieces carry a message about how the remnants of our past, much like prehistoric drawings and fossils, become the building blocks of our future.
This piece focuses on the fact that the two materials used, graphite and aluminum, are both materials known to have highly concentrated purity. The graphite material signifies carbon and the aluminum shards that may seem to be rough and sharp around the edges when seen up close shows a resemblance of familiar shapes when seen from just a few steps back. These images express the desire to transparently renew and recycle the Earth's resources. The graphite wall has been built to resemble a barcode like vertical pattern, and the aluminum wall is designed to portray a growing stack of horizontal layers*. These pieces come together to artistically portray karma in a virtuous cycle, as well as the mission and responsibilities of Samsung Designers as they aspire for sustainable growth.
*The graphite wall utilizes graphite molds that carry the dark residue of carbon fingerprints from industrial manufacturing, and the aluminum wall was creating using aluminum scrap that occurs during manufacturing smartphones.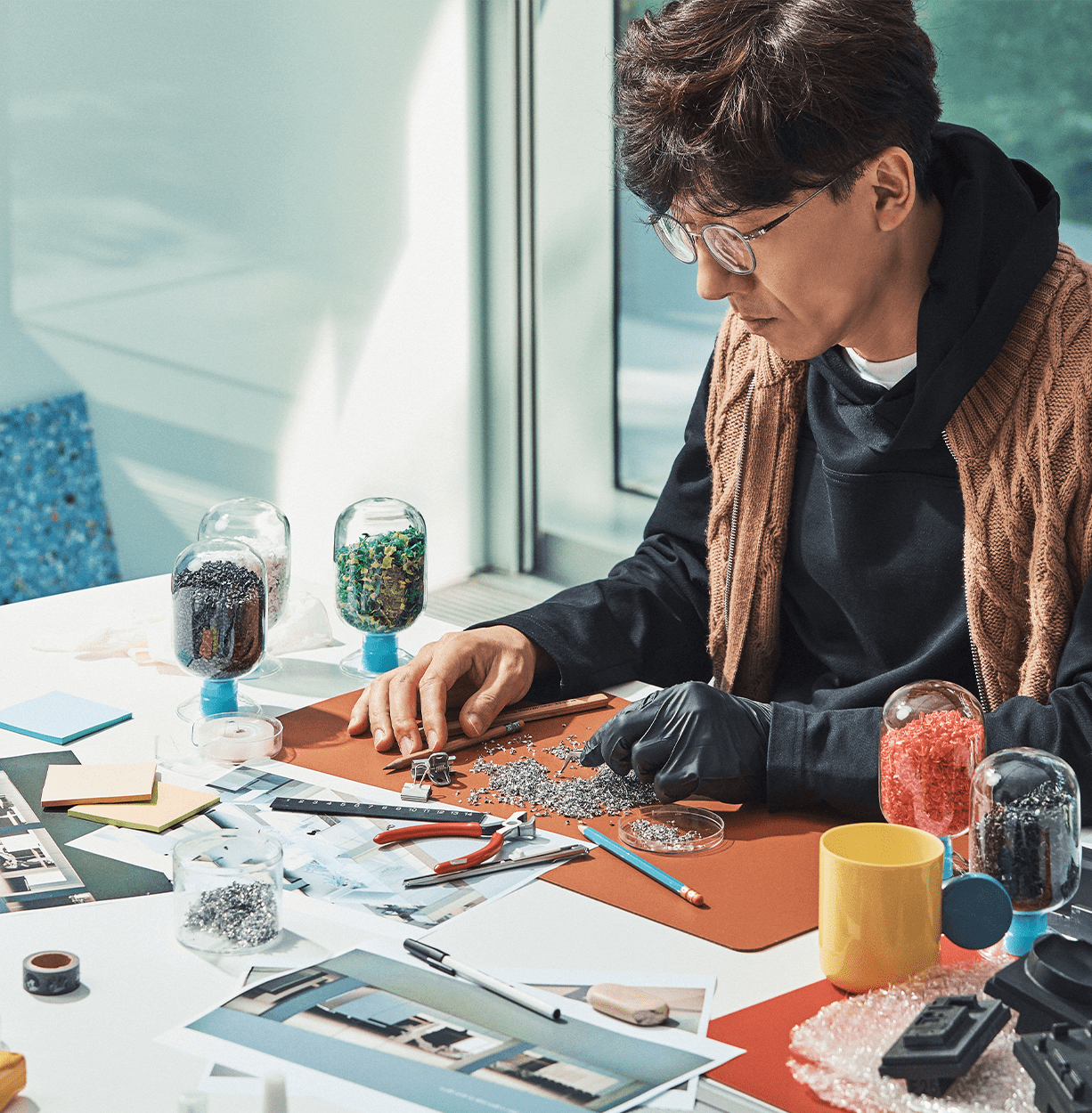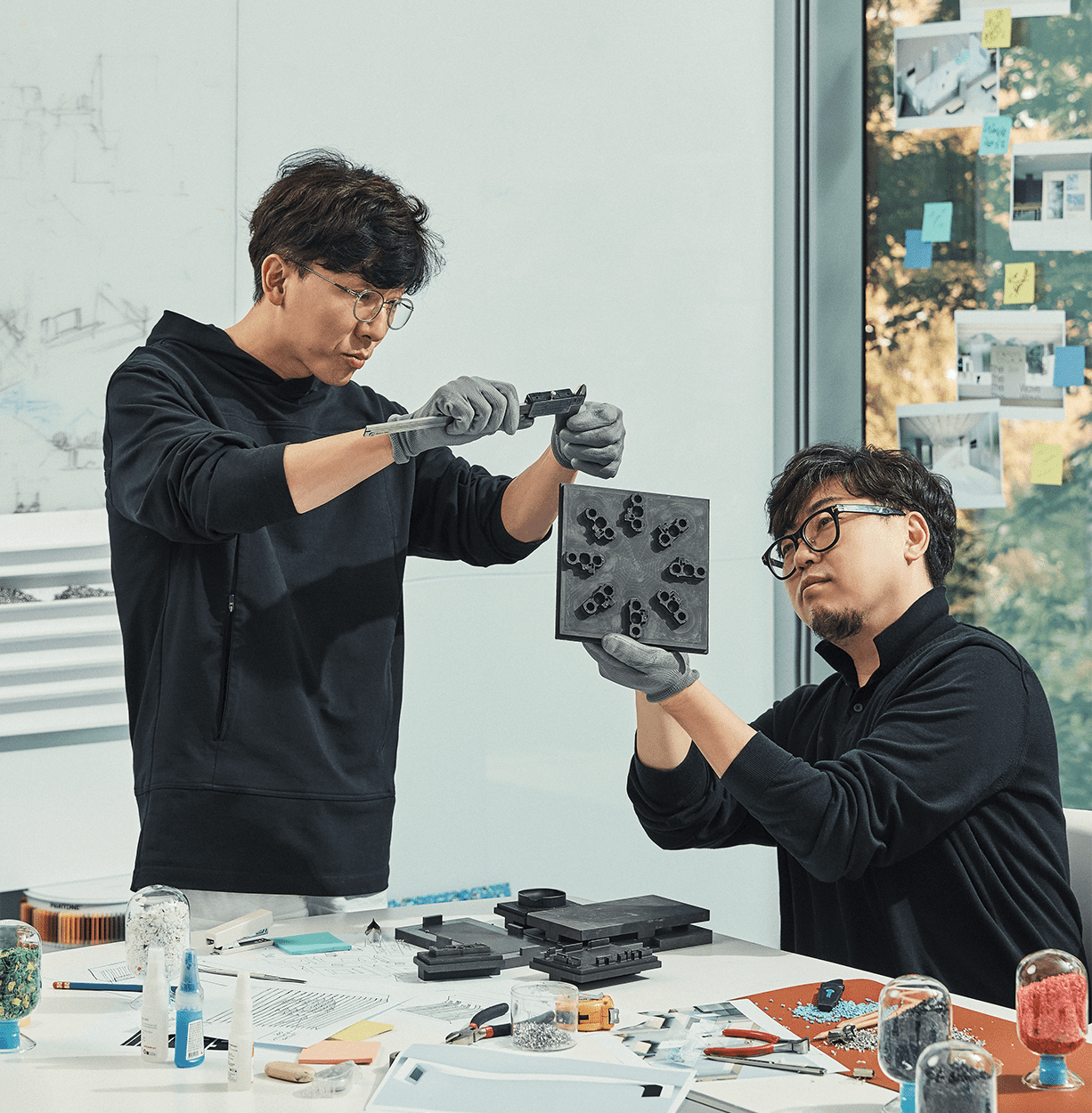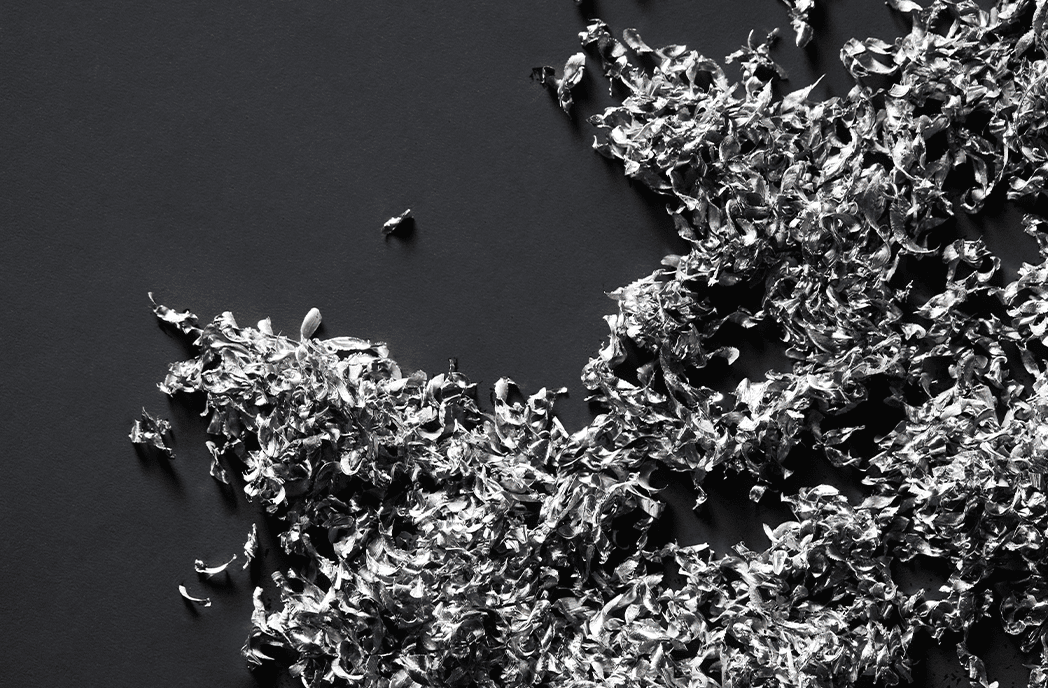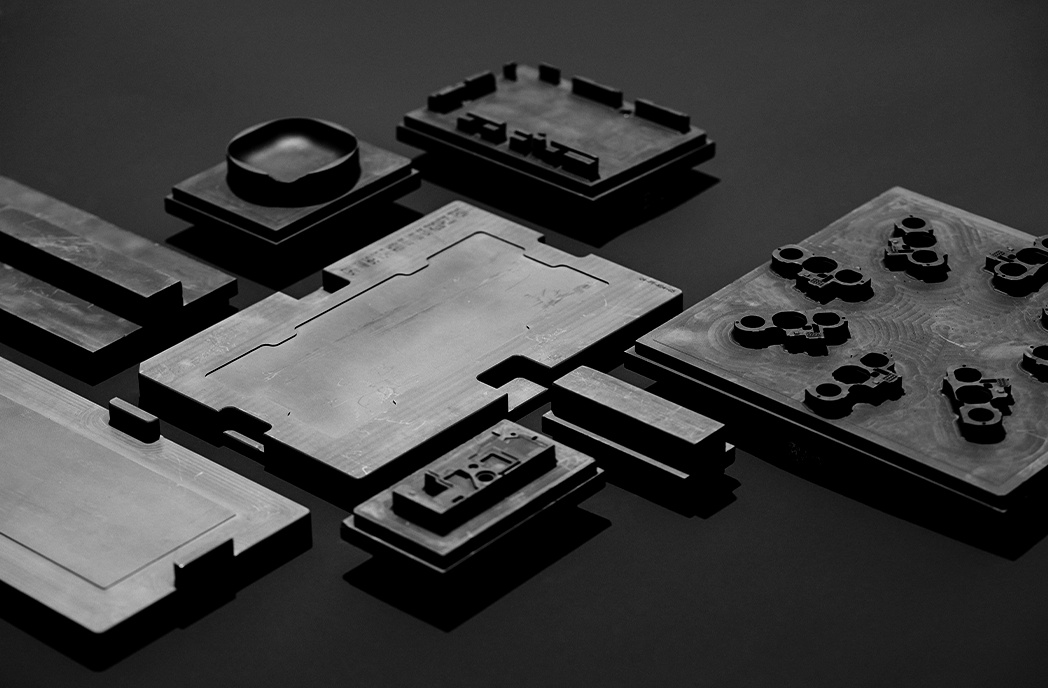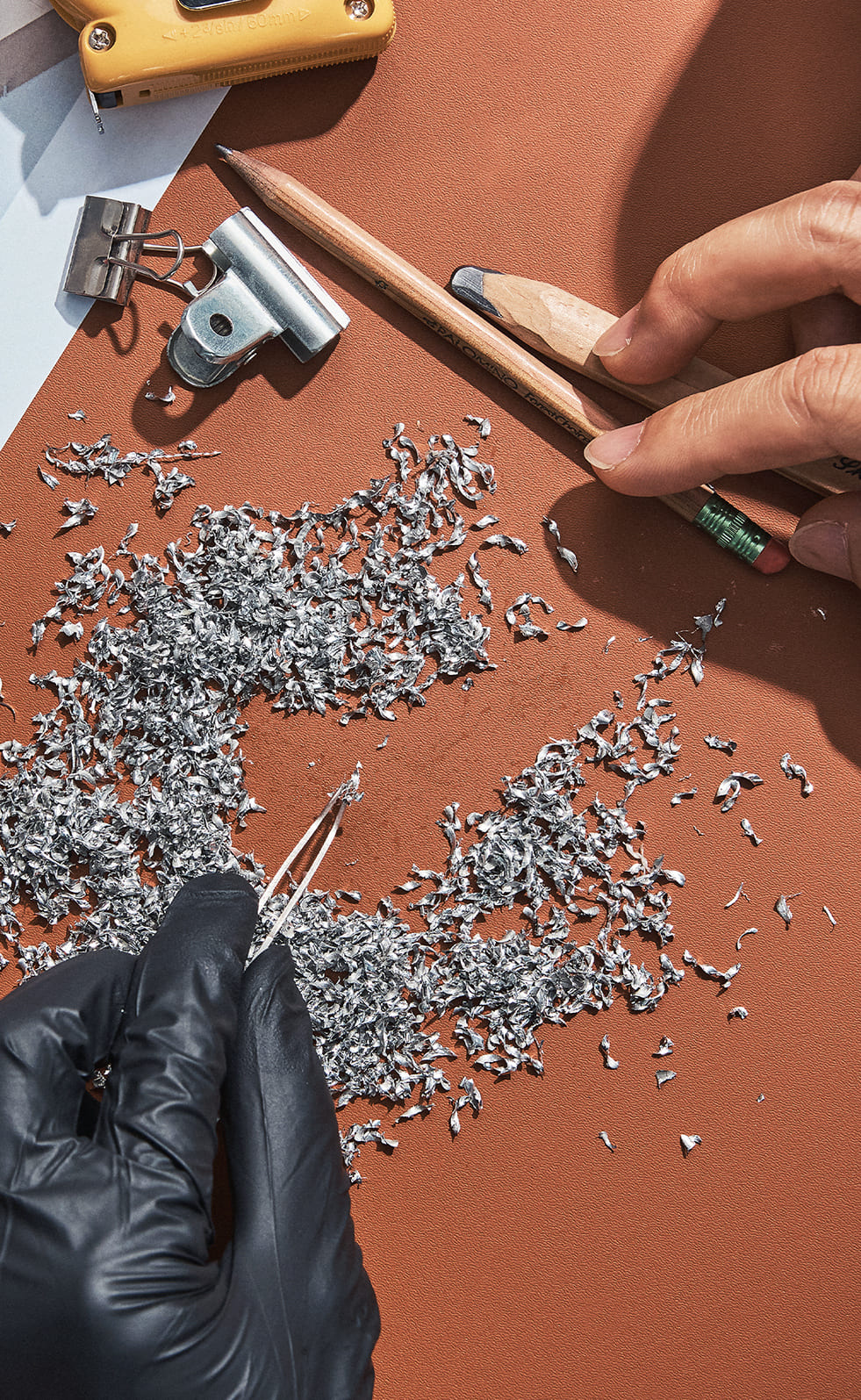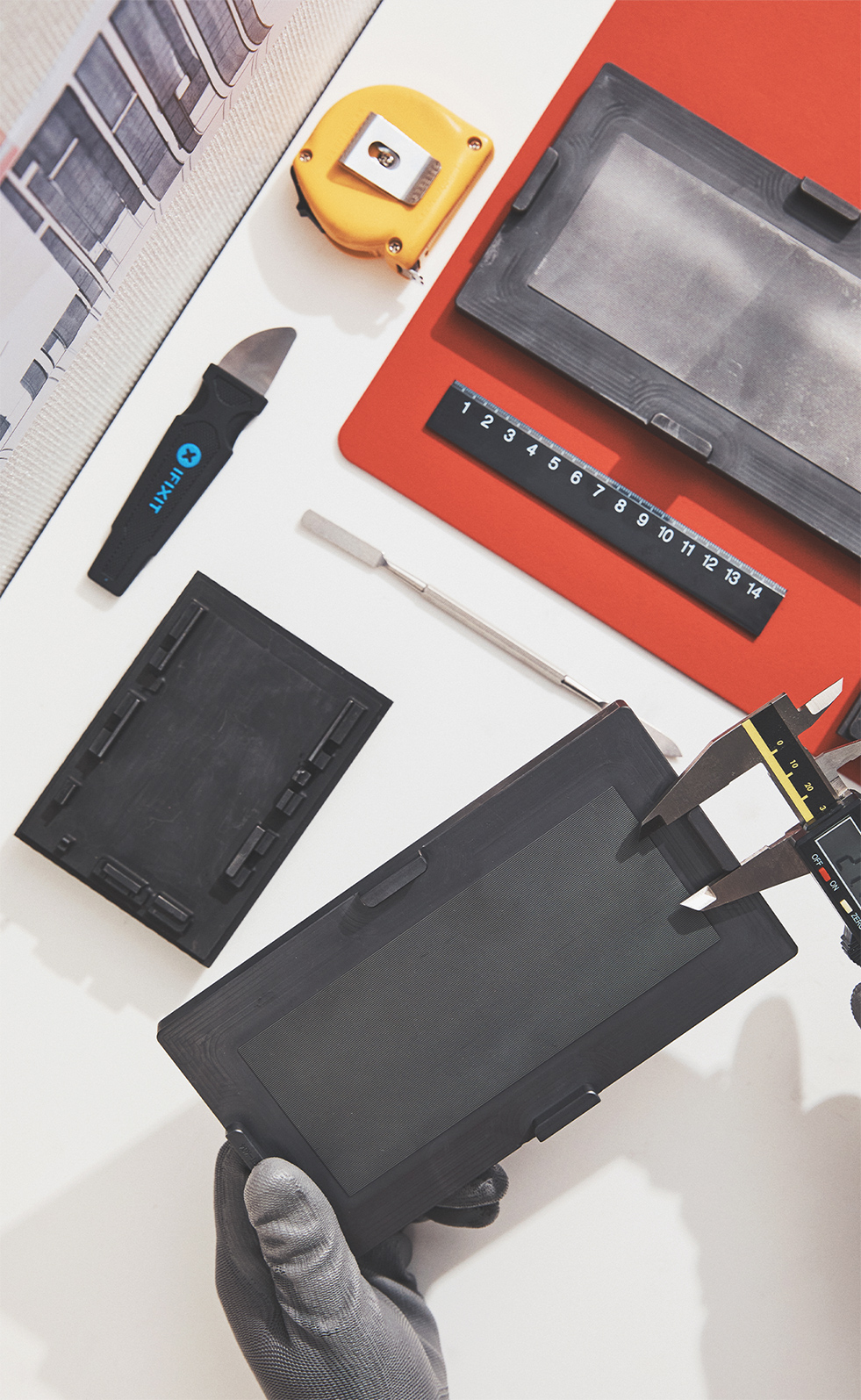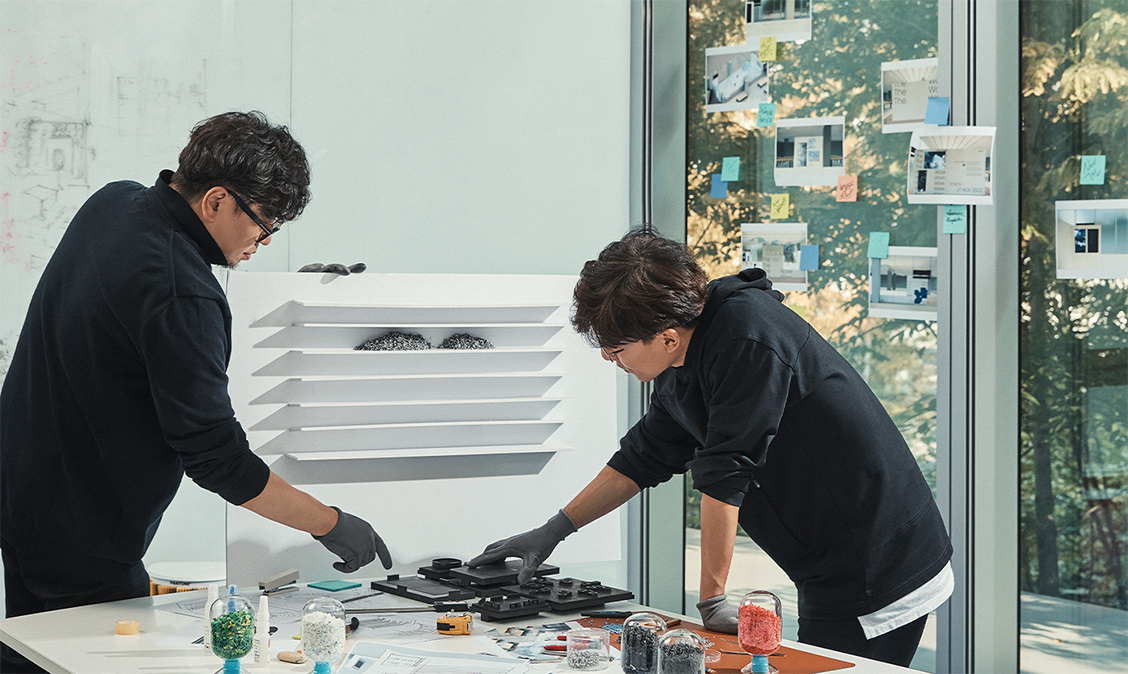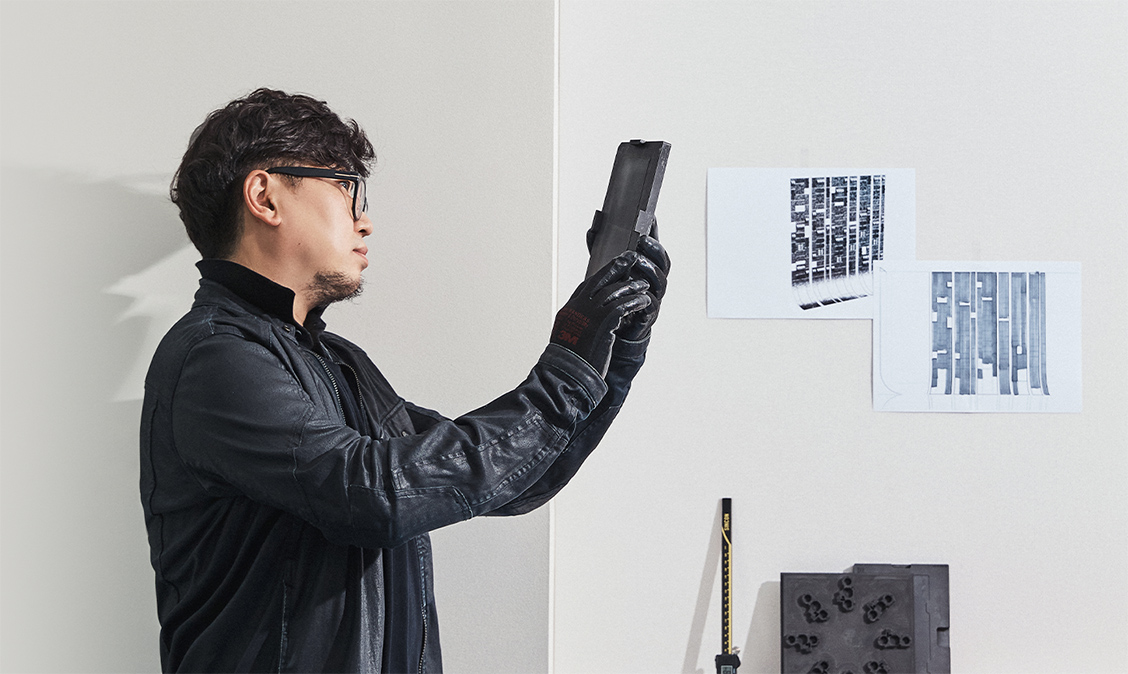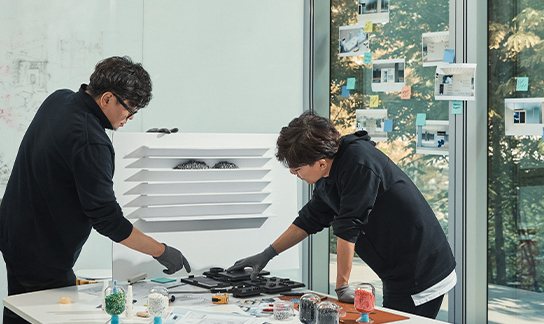 Into the Flow
Samsung Electronics' manufacturing process doesn't end at simply spending limited resources and disposing them. The process extends to recycling wastes from manufacturing, collecting disposed products to recycle them, and leveraging renewable materials in manufacturing various products. Countless research and experimentation are conducted to sustainably utilize resources and usher in a bright future for our environment and lives.
How to Make
Recycled Materials

Old plastic and ocean bound plastic wastes are separated, cut, and grinded into small flakes. The flakes are then processed into pellets and optimized with rigidity to be applied to components of various products.
*Processing may differ depending on the type of material.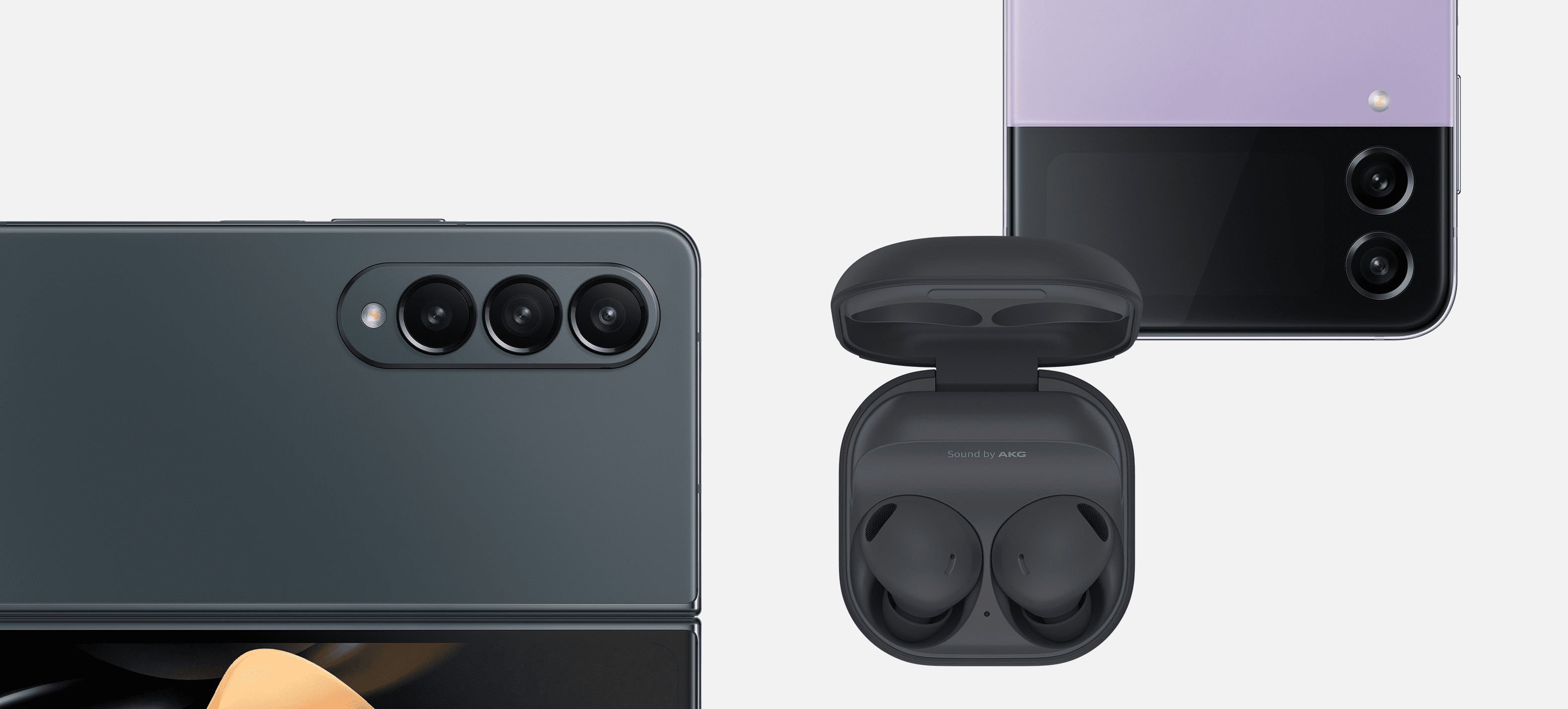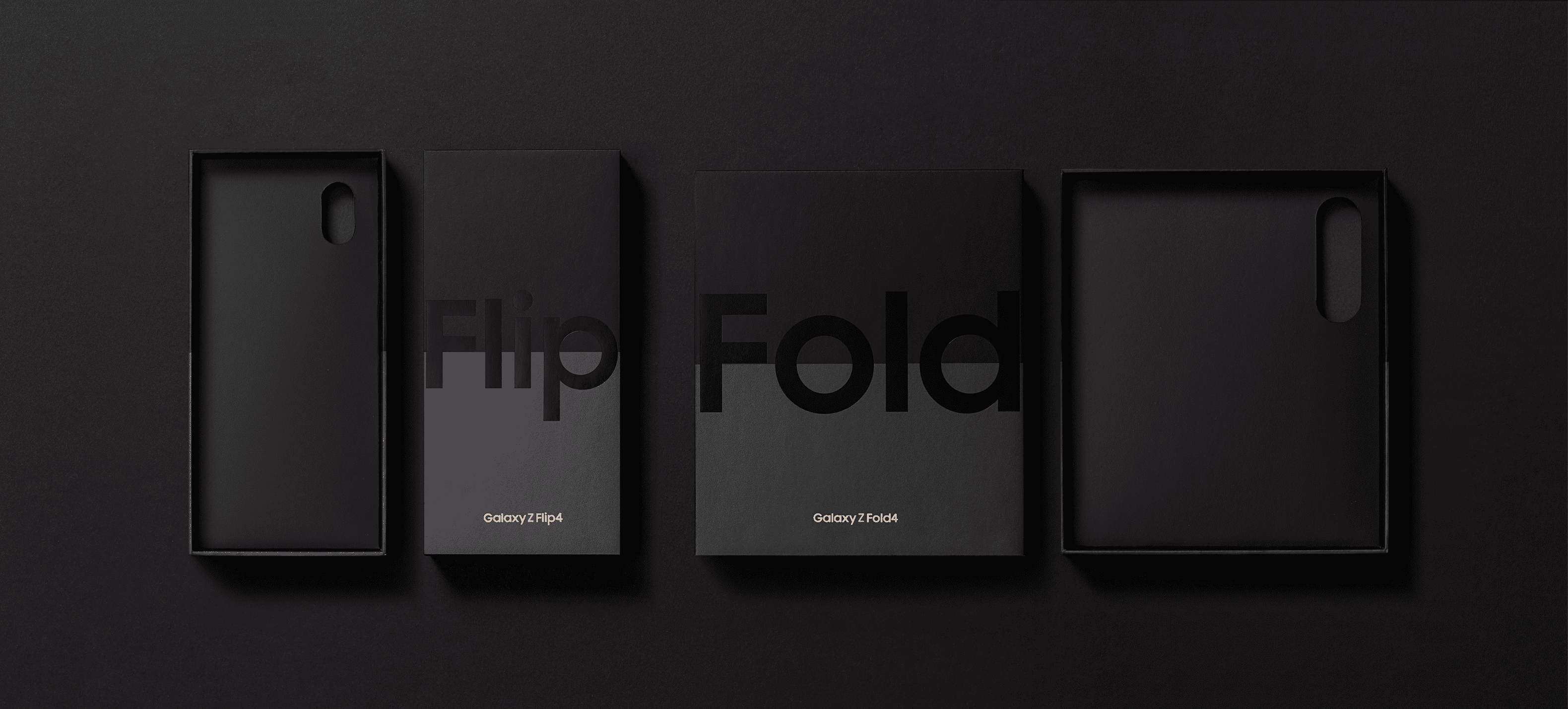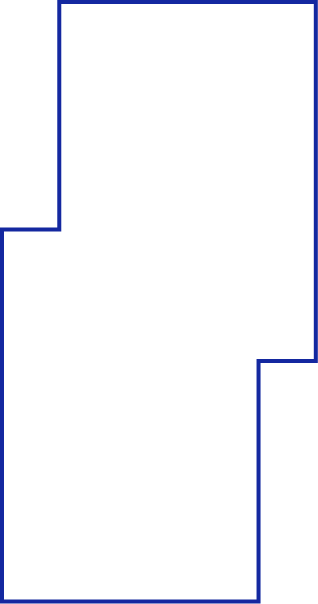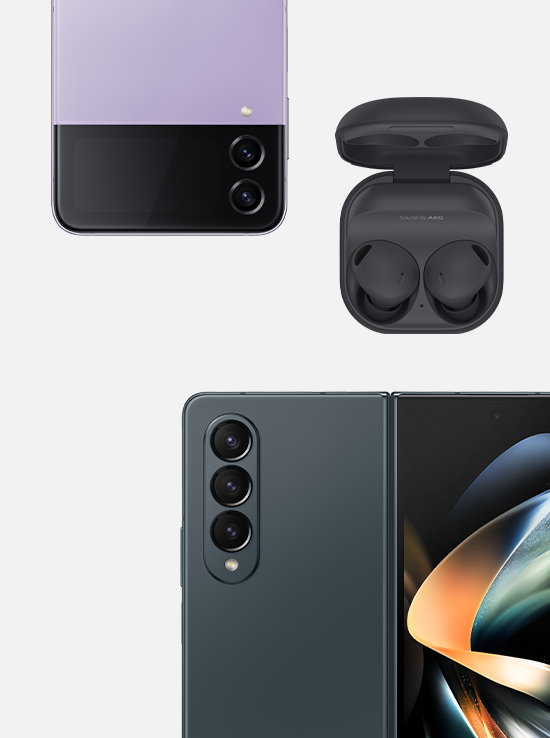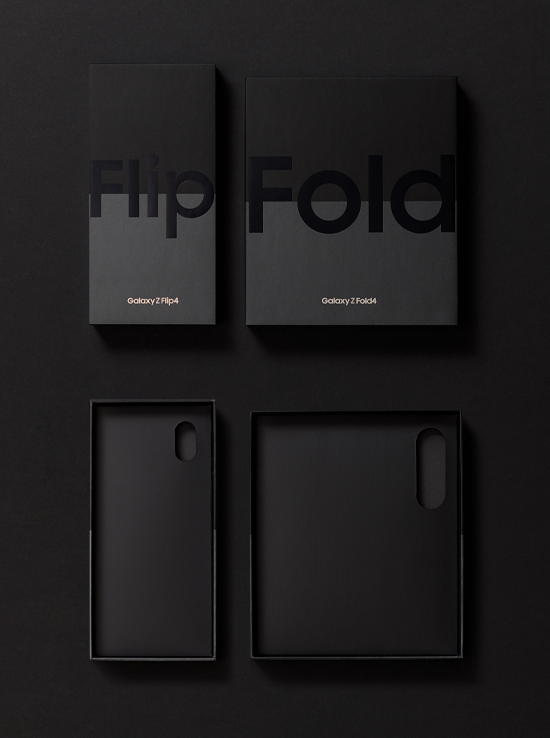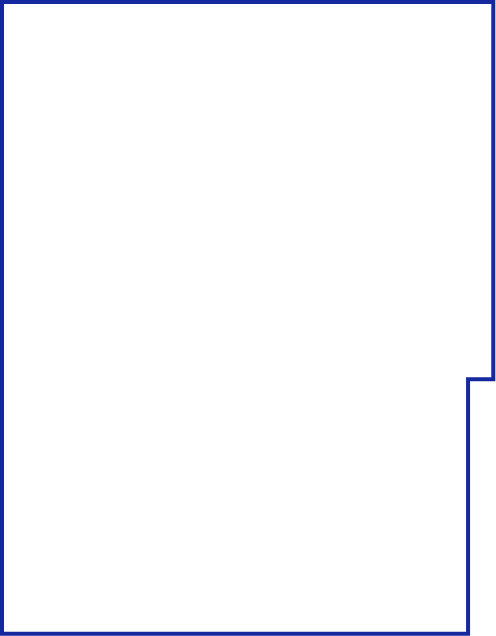 Galaxy Products
The Galaxy Z Flip4, Galaxy Z Fold4, and Galaxy Buds2 Pro that were featured in the Galaxy Unpack event held in August, 2022 were partially applied with materials created from recycled fishnets*. 90% of the Galaxy Buds2 Pro's total weight is attributed to recycled plastic and fishnet materials. The packaging for the Galaxy Z Flip4 and Galaxy Z Fold4 were designed to be environment-friendly as well. Much of the plastic packaging was removed, and 100% recycled paper was used to create the package.
*Galaxy Z Flip4 – Volume Key Bracket | Galaxy Z Fold4 – Side Key Bracket, Display Connector Cover | Galaxy Buds2 Pro – Battery Connector Bracket, Cradle PCB Connector Bracket, Internal Durability Enhancer Bracket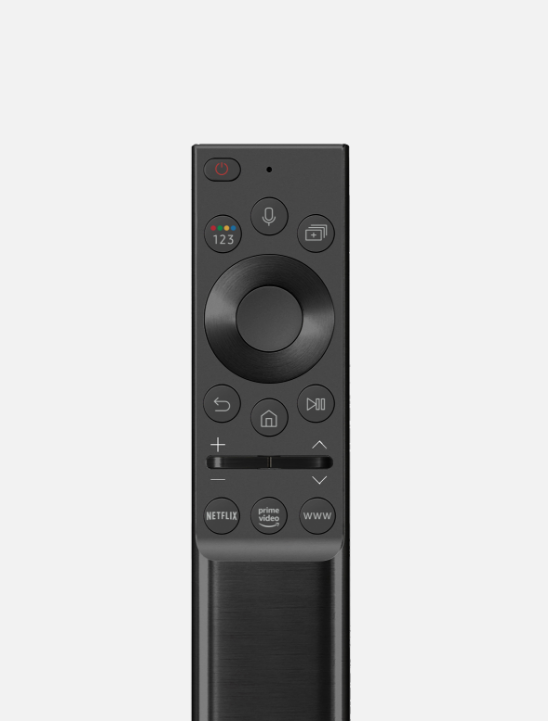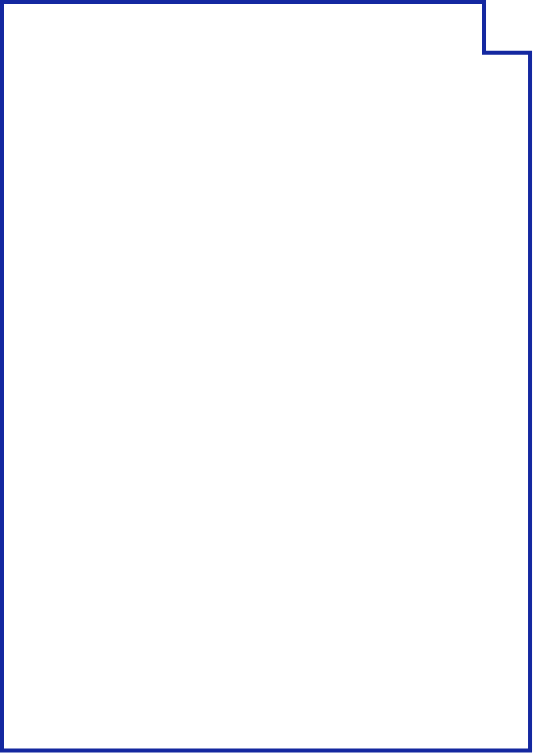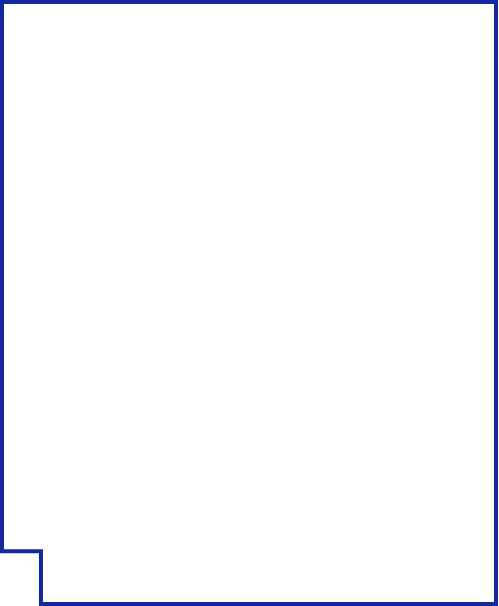 Solar Cell Remote Control
The TV Solar Cell remote control is an environment-friendly remote control that is charged by solar energy or internal lighting instead of batteries. It is built using recycled plastic that contains more than 24% of renewable materials, and reduces energy consumption by nearly 86% compared to an average remote control. Considering an average television having a seven year lifespan, charging by solar energy and utilizing recycled plastic to create the product contributes to reducing nearly 14,000 tons of greenhouse gasses that would be absorbed by two million thirty-year-old pine trees.*
*Based on usage metrics of two environment friendly remote controls: the Solar Cell Remote Control for the 2021 Samsung QLED TV and the Energy Saver Remote Control for select models of the Crystal UHD TV.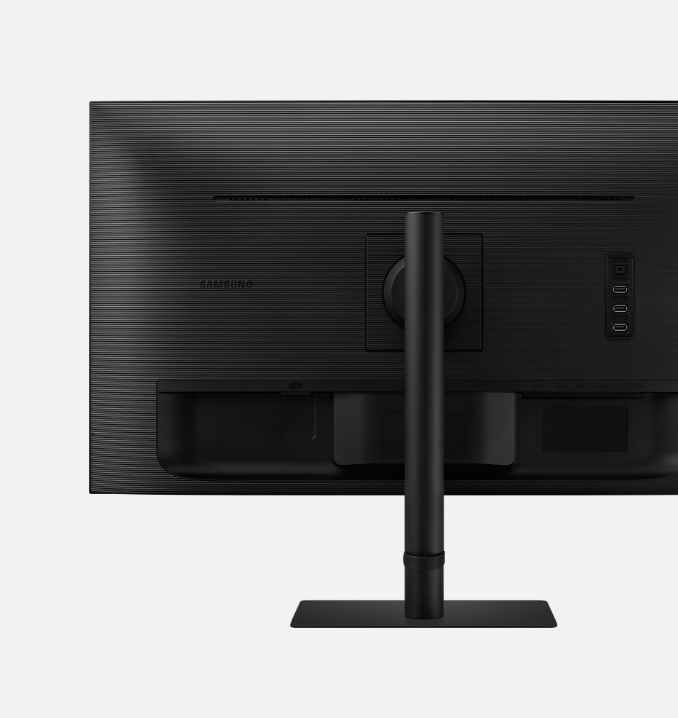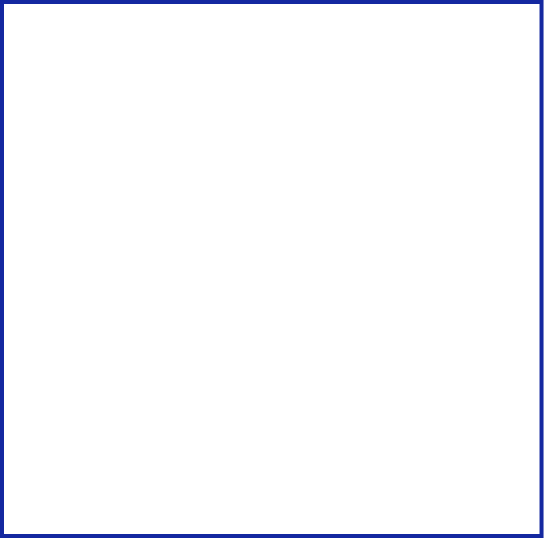 Samsung Monitor
The 2022 high-resolution S8 monitor uses recycled materials for its back panel. 5% of the back panel material consists of ocean bound PET waste within 50km of the coast, and another 5% consists of recycled PC(Polycarbonate) materials.*
*Applied to S8 models since 2022
When developing renewable materials and actually applying them to products, collaborating with experts of various fields is just as crucial as innovative technologies to secure the quality and credibility of the materials. Samsung's efforts for a sustainable future is ongoing, and will continue to strive towards preserving our planet.
To resonate with today's generation who value sensational spaces and impactful experiences, Samsung conveys a message of sustainability through artwork that expresses the virtuous cycle of resources. We hope 「The Wave: Creating a Virtuous Cycle」 exhibition inspires you to ponder the meaning of resource renewal and encourage you to become a part of the virtuous waves that will help protect our environment.