May 24, 2022
Closer to you
Sammy's Character Story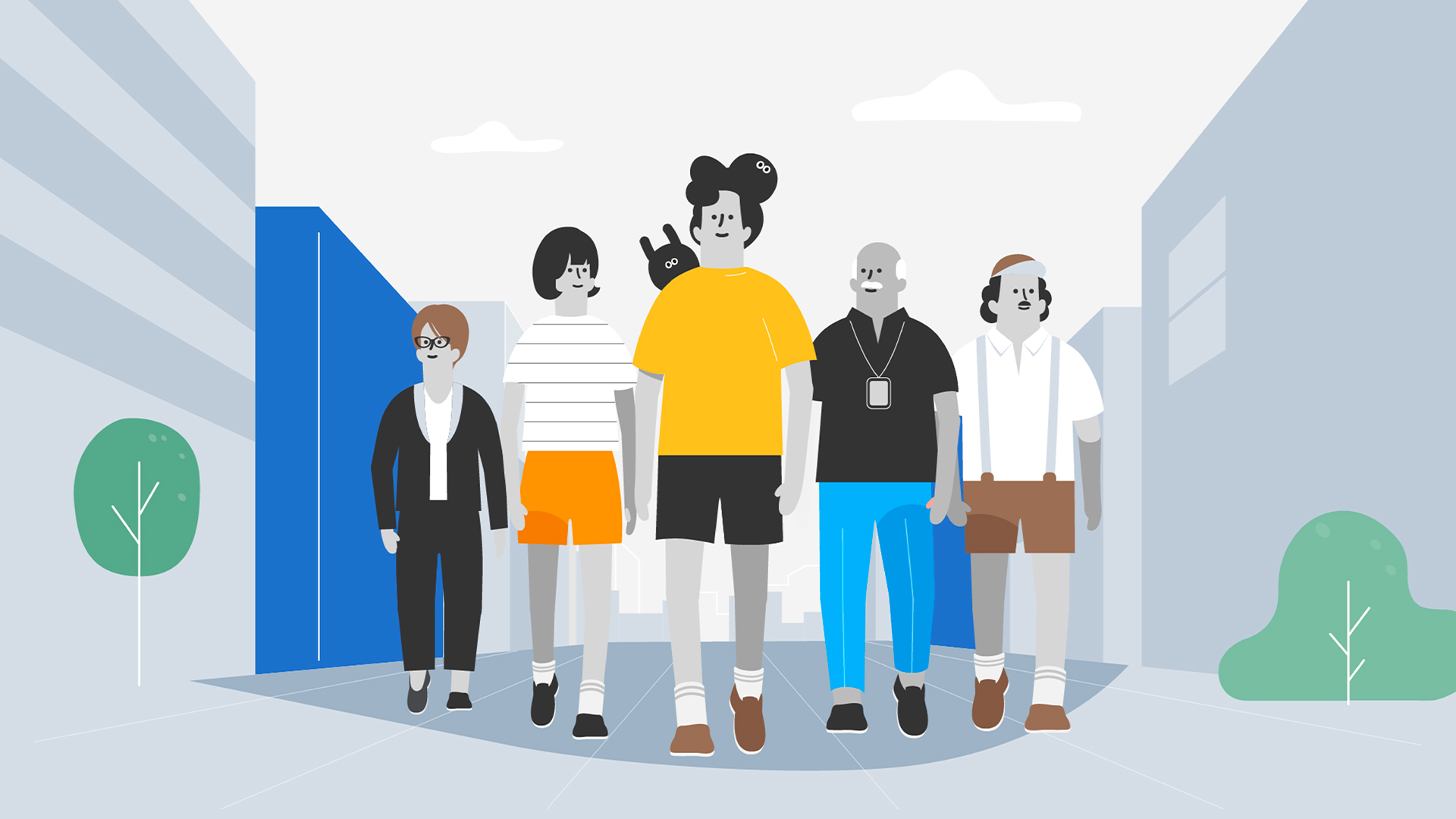 More brands are starting to leverage characters to actively engage with their audience in the branding and advertisement scene. Characters can help luxury brands transform their image into a youthful and lively brand, or even support a company's business expansion through a character's strong fanbase. Sammy from SmartThings is a great example of a friendly and approachable brand character. Sammy helps users have a more enjoyable experience when using the SmartThings app, accompanying users as they locate devices, install appliances, and learn how to use services. This is the behind-the-scenes story of Sammy, the official mascot of SmartThings.
Introducing Sammy,
your friendly partner
to a smarter life.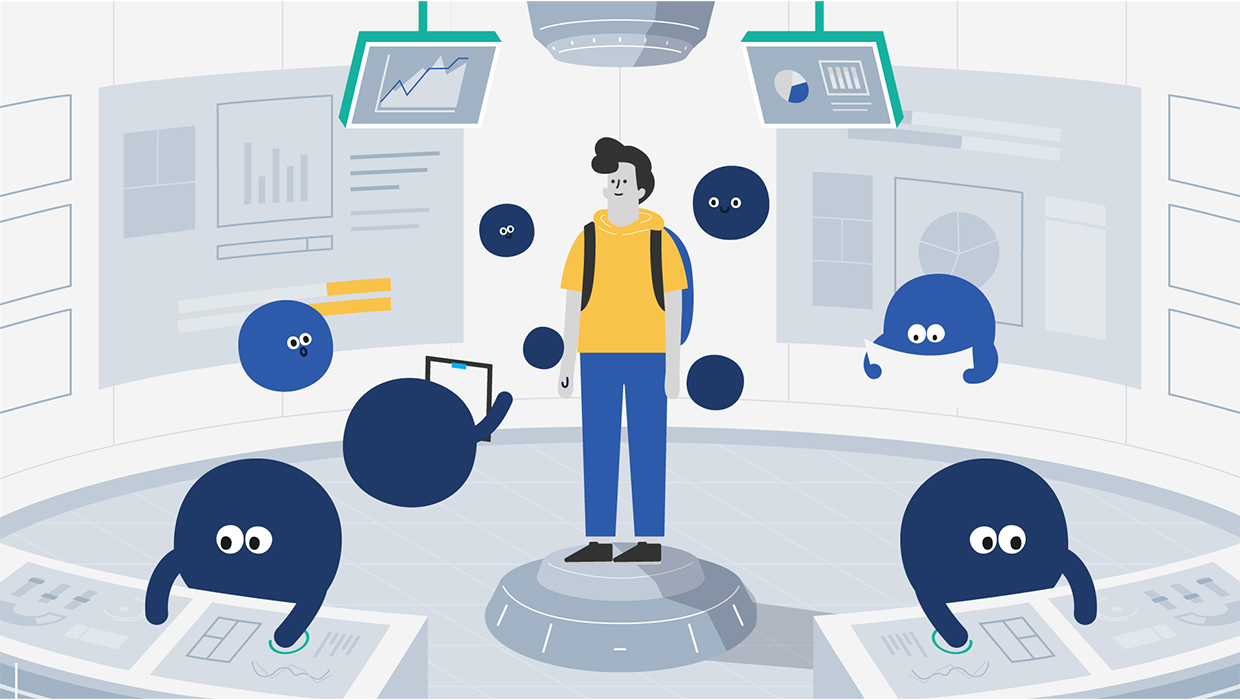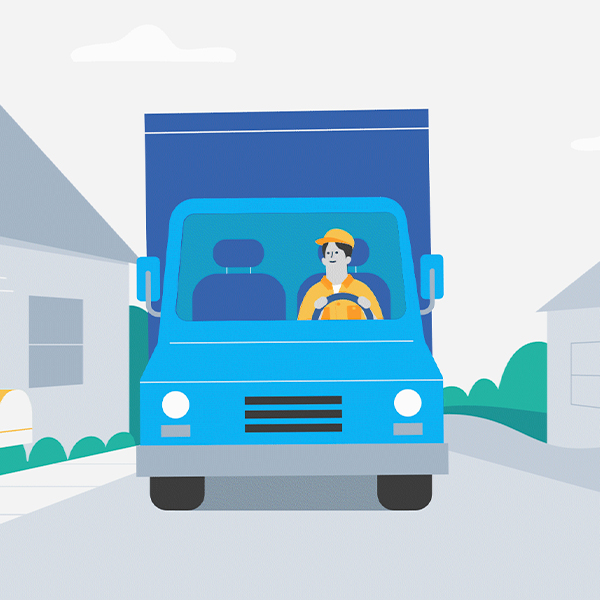 Expand the World
Sammy* was first introduced to the world as an illustration that provides a fun and useful guide to users as they first navigate through the SmartThings service. Afterward, Sammy's role branched out beyond the SmartThings app to becoming an emoticon for the Galaxy phone's messaging service or a decorative sticker for the calendar app. Sammy has been adored by users ever since. Sammy's popularity gave way for him to expand his presence and establish a character identity and universe. He became a multi-faceted character with an in-depth back story, allowing him to play different roles for a wide range of Samsung's services.
* When Sammy was first introduced, he was known as 'Seungtae'. However, Seungtae is actually Sammy's SmartThings alter-ego.
"Sammy is an ordinary guy in his 20's who cannot wait to have financial freedom. However, he hasn't been too successful with job-hunting, and recently has been wallowing in sorrow. One day Sammy visits the Samsung Recruitment Office and meets an alien with supernatural abilities called 'Bangs'. With Bangs' help, Sammy is able to transform into various 'alter-egos' and play active roles in various Samsung services…"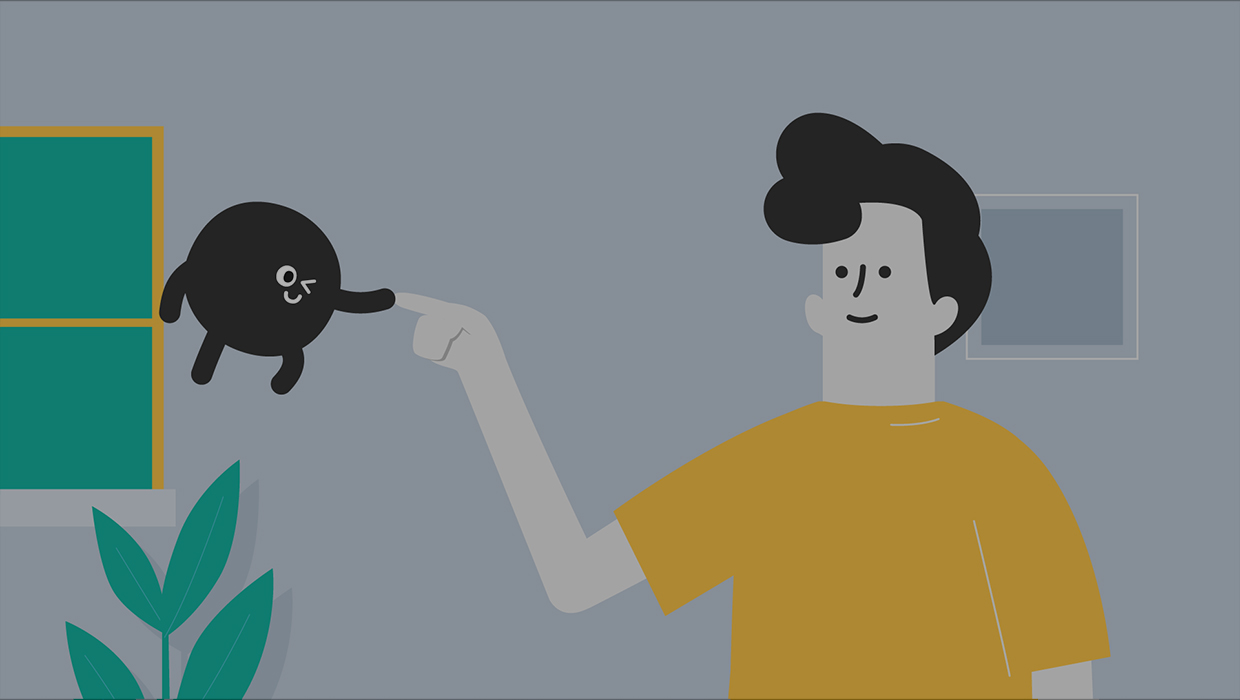 Makeover for Details
Sammy's character design has been systematically and meticulously refined so that he can become a natural part of Samsung's various services. His body proportions are carefully adjusted, and the size and shape of his hands are purposefully designed to instill a sense of eagerness in the character. Then, the constant details of his appearances, like his basic figure, face, and hands, were set to establish the basic form of his design. The fundamental form of Sammy's character is a combination of lines and planes. This design has been systemized to be easily expandable into various styles depending on the details put in with lines, hair styles, and clothing. The basic form allows the expression of a character only created using lines or planes and can be flexibly applied with a monotone or colorful palette depending on the purpose of Sammy's role in a specific service.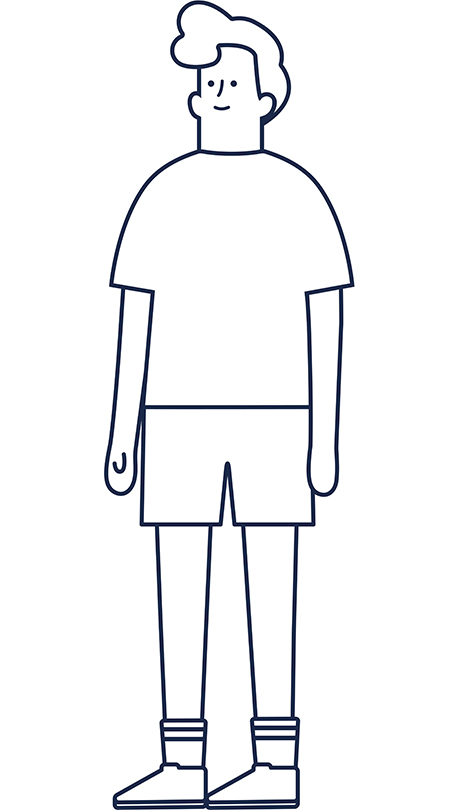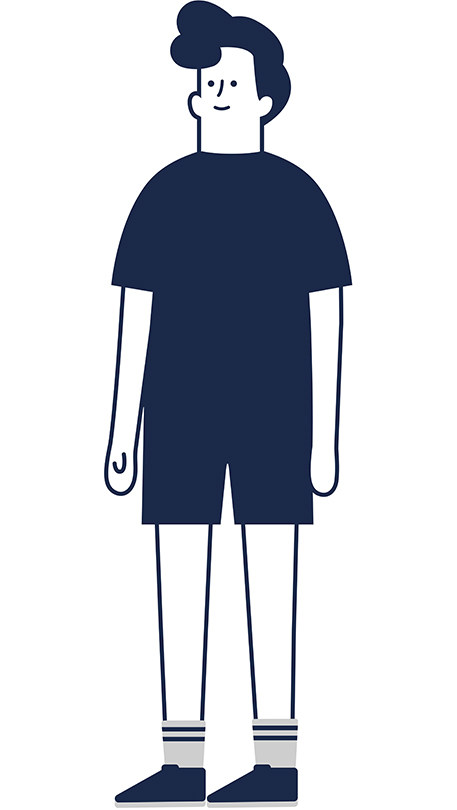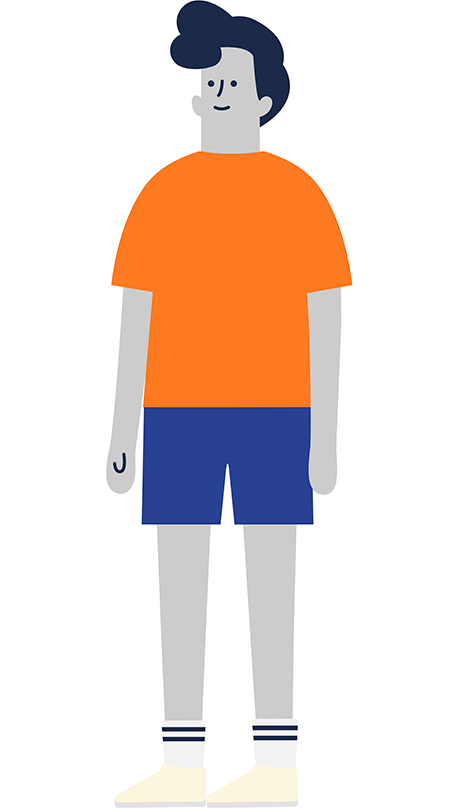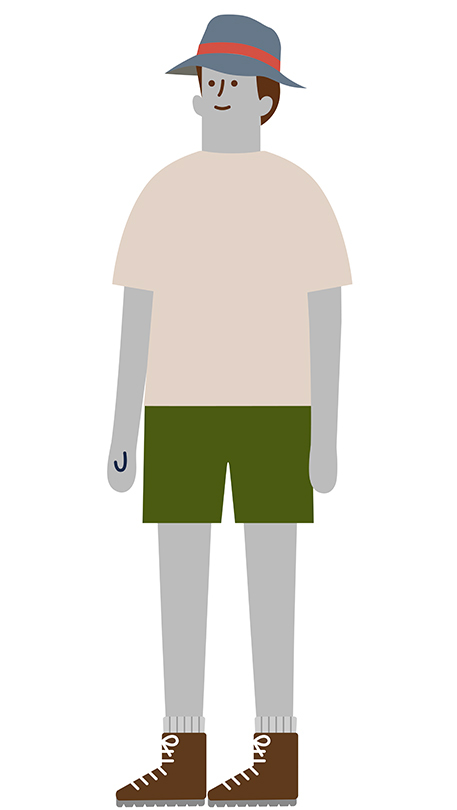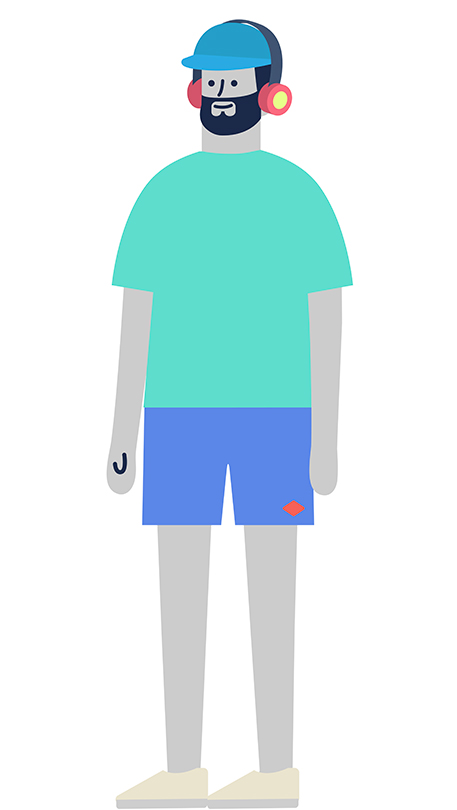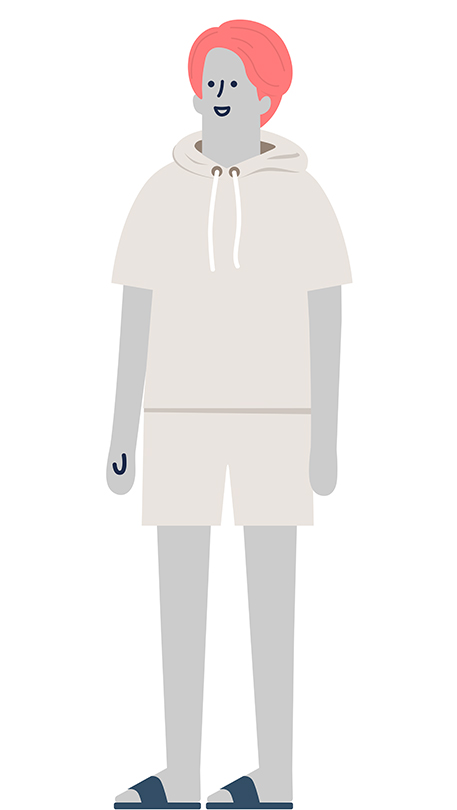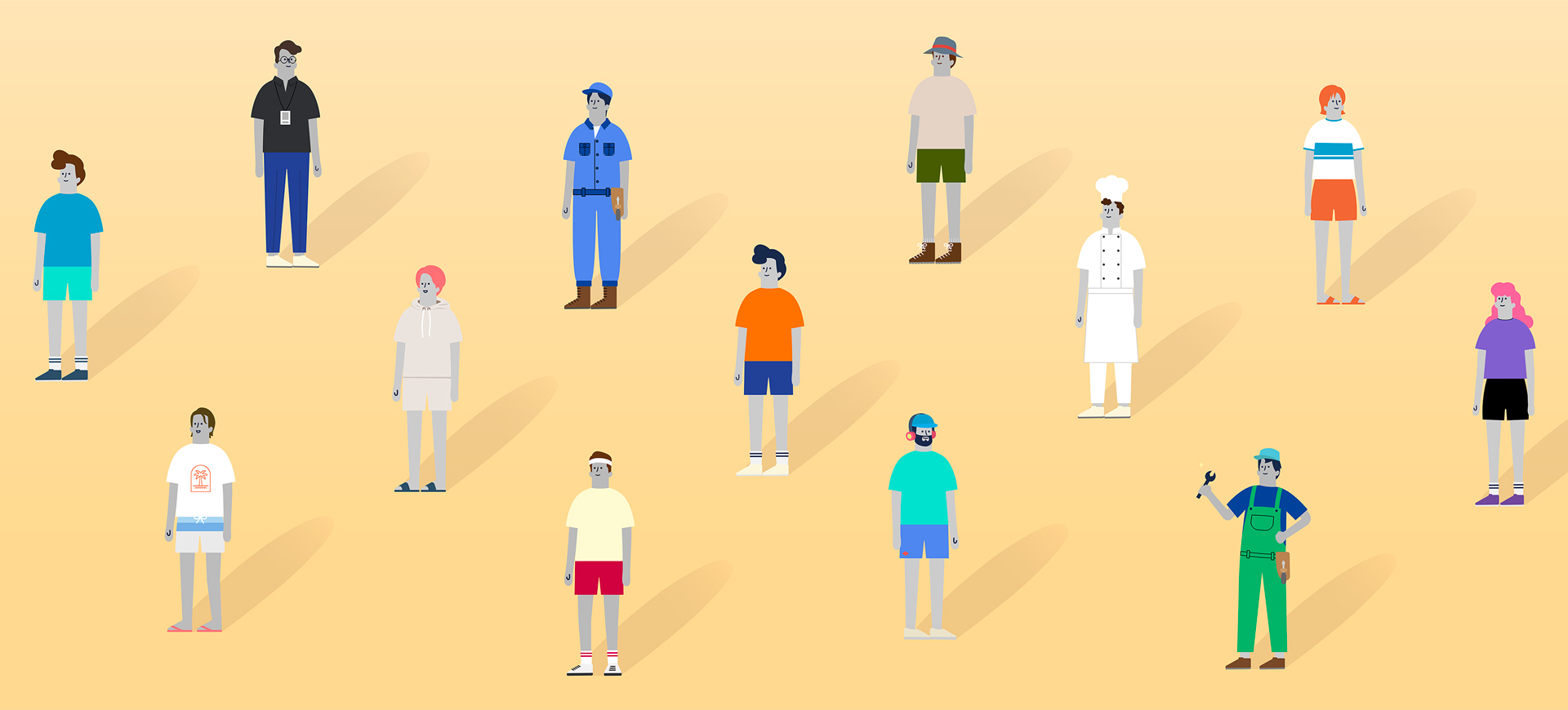 Establishing the fundamentals of Sammy's design and creating an expandable character universe gives Sammy the potential and power to create infinite stories throughout Samsung's services. Sammy has been completely reborn with a new story and style. We are eager to see the brilliant stories Sammy will create along his journey in the Samsung services.