May 10, 2022
T7 with
the Shield
Portable SSD T7 Shield Design Story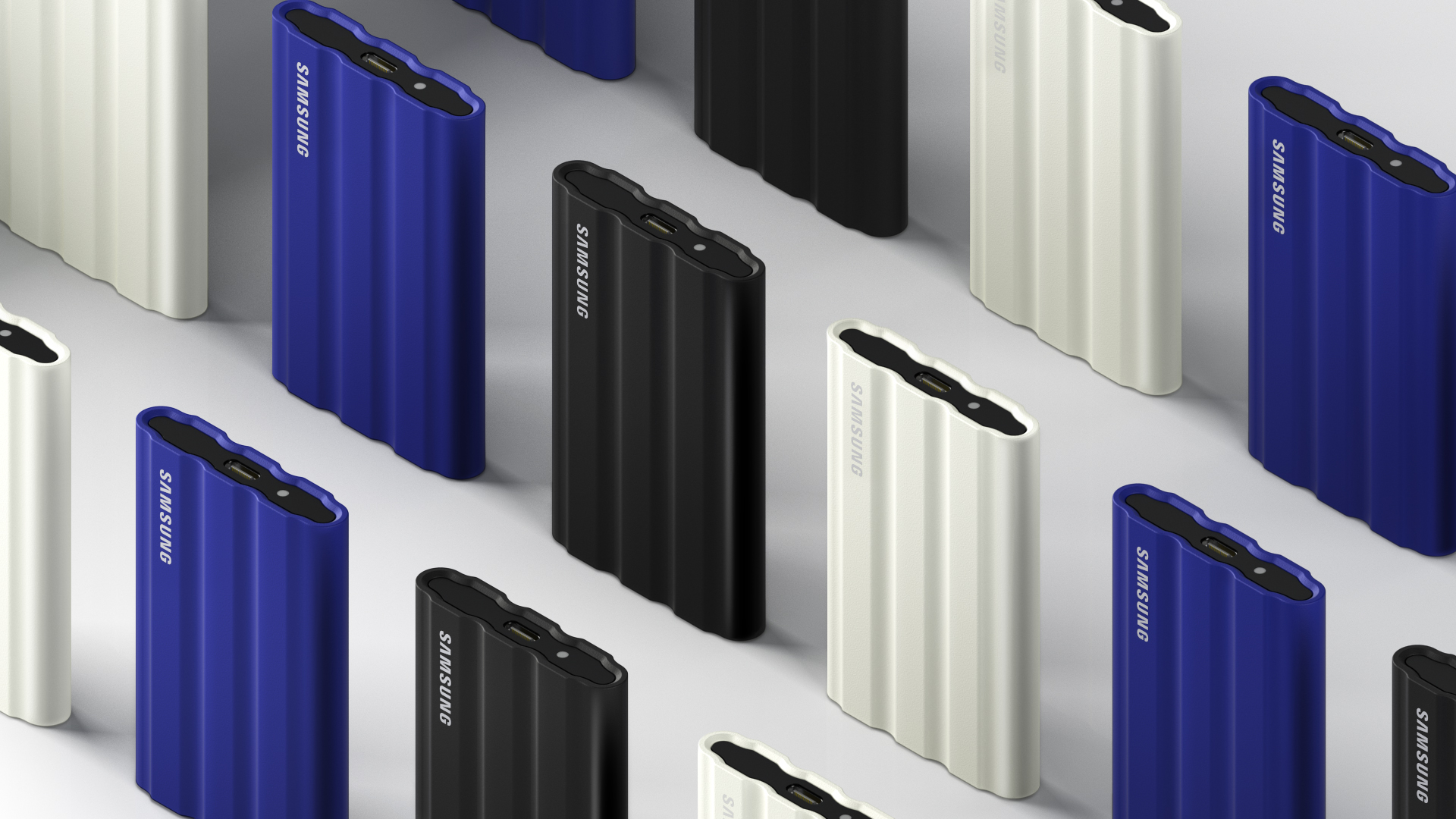 We carry important files on our memory devices, such as precious photos of family and friends, sensitive work documents, or even presentations we've worked on for countless hours. The thought of losing these files because of accidental damage to the device is a nightmare you don't want to even imagine. The product that is storing these files should be strong enough to protect important data.
Rugged Durability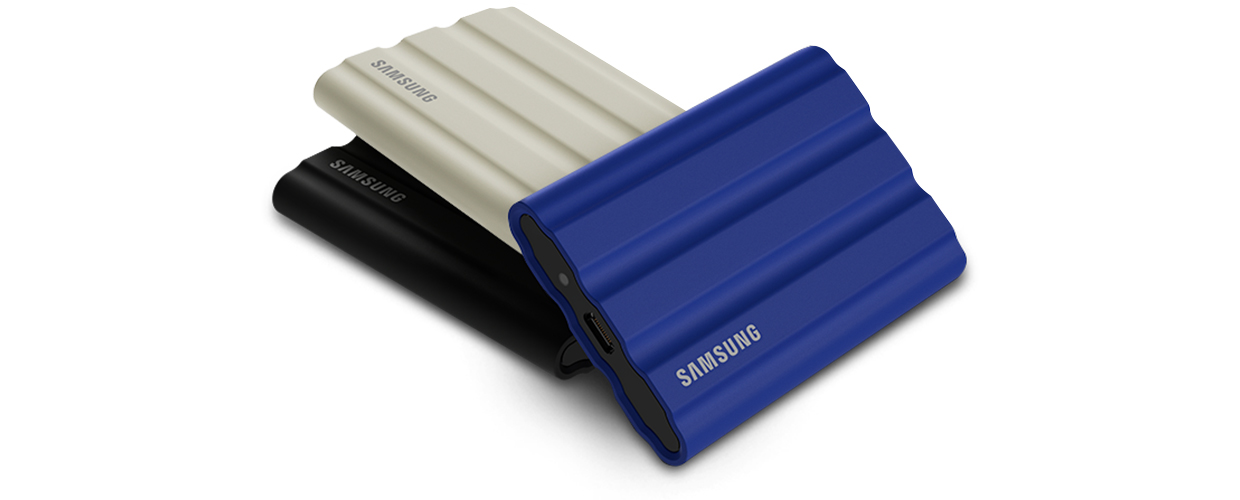 A good external storage design must first protect the memory effectively. It should also be easily portable and compatible with a variety of devices from laptops to smartphones. Even though a storage device may seem like a simple device to design, it can be very challenging.
The new Samsung Portable SSD T7 Shield is the successor to the T7 series released in 2020. While the previous design emphasized premium quality with the metal finish, the T7 Shield has been designed for users with more active lifestyles.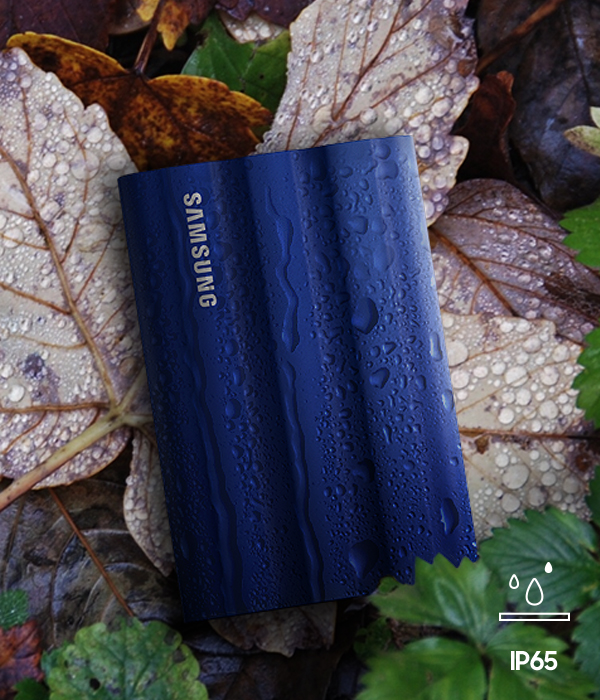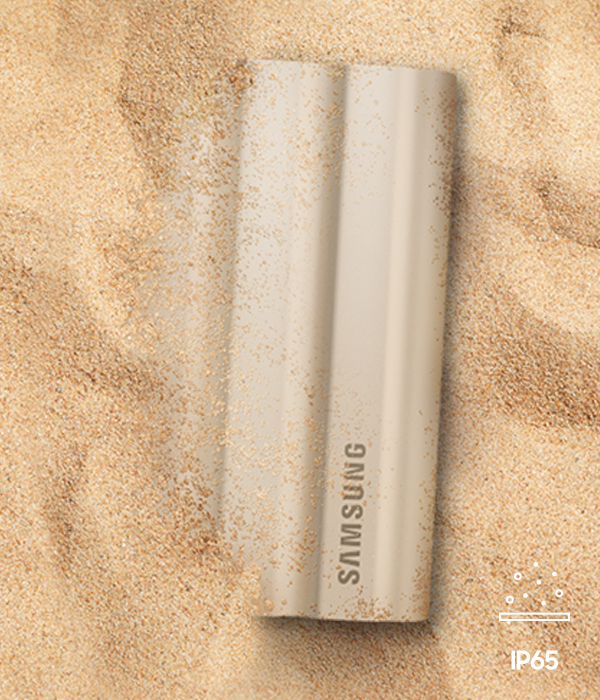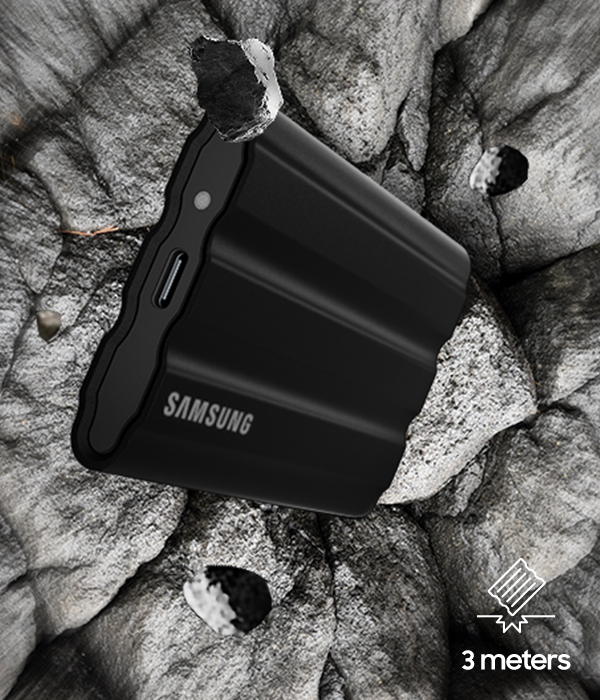 Mighty Tough
The biggest change is the external material. The rubber material protects the device from impacts better than ever. Although the curvature of the device itself and the rubber surface provides a firm grip that prevents accidental drops, the device is already durable enough to withstand drops from 3 meters high. Additionally, the IP65 waterproof function protects data from water and dust that can be encountered in everyday life (or even harsher environments).
3 Stylish Colors
The T7 is available in three colors: Beige, Black, and Blue. The matte rubber finish offers a sporty yet luxurious feel. From students, illustrators to composers, this design suits all sorts of passionate creators.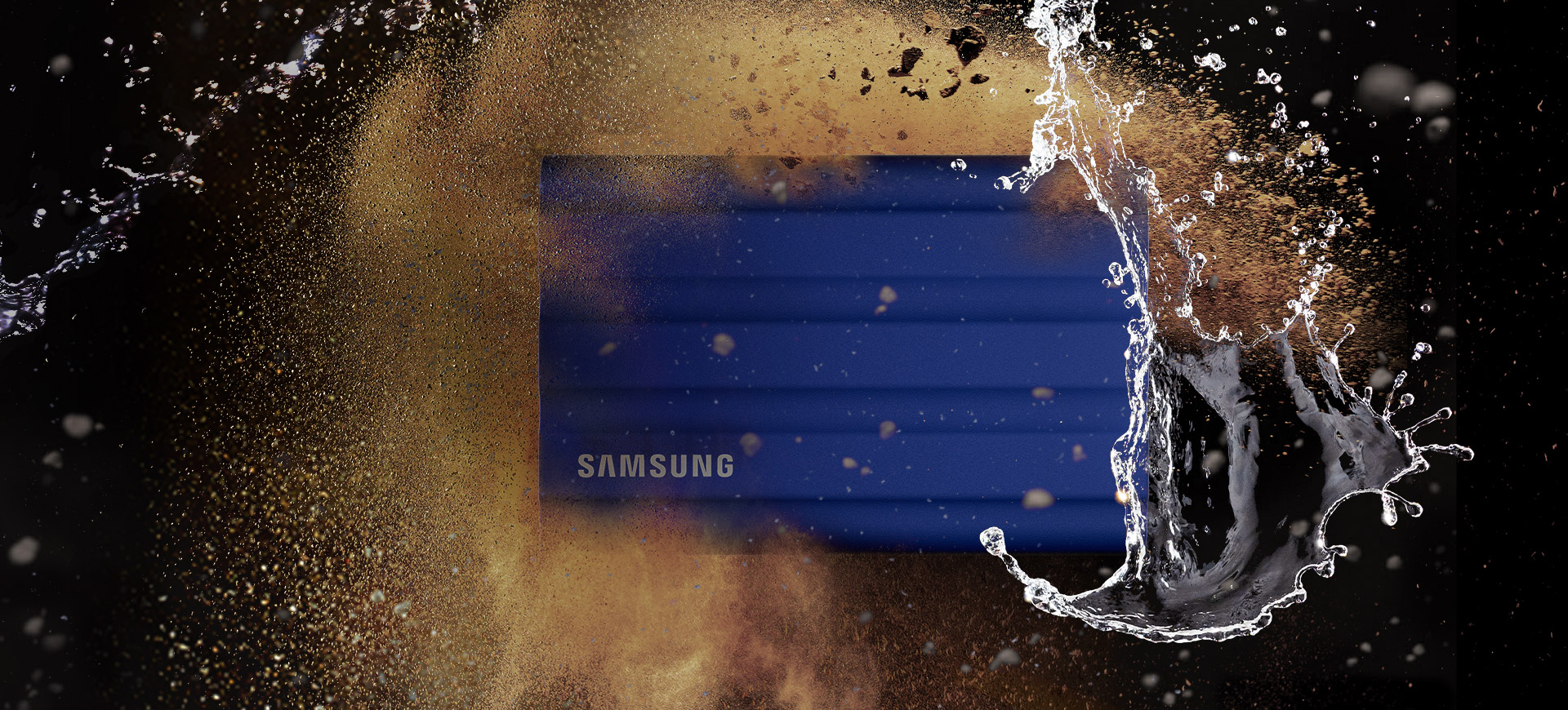 Effortlessly connect to every part of your life.
The Samsung Portable SSD T series has been a favorite among users thanks to its compact size. The new Shield model now brings 'Durability' to the T series' legacy. The Samsung Portable SSD T7 Shield aspires to safely protect the most treasured memories of its users for many years to come.
samsung.com