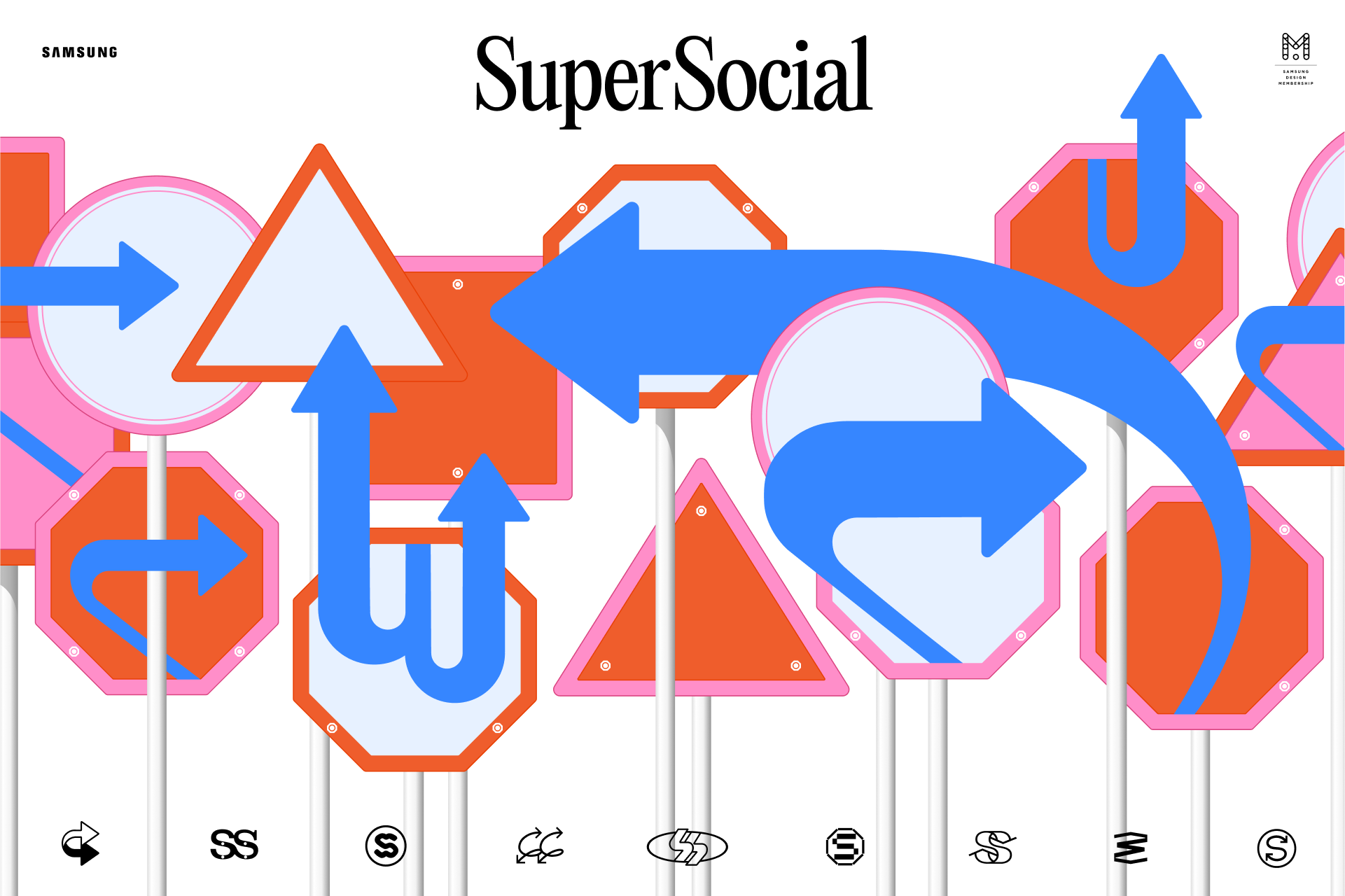 The 2023 Samsung Design Membership MEP (Membership Emergence Project) course exhibition will be held from August 22nd through August 24th at the Samsung Seoul R&D Campus, under the theme of 'Super Social'.
The MEP course is a project that aims to help members of the Samsung Design Membership improve on their individual capabilities as a designer to become top tier design talent capable of creating meaningful and socially beneficial designs. Members of the project have been grouped into three teams that will each showcase their work through the annual exhibition. The teams are: the Convergence Design Team consisting of product designers and UX designers working on optimizing user experience in products, the Service Team that proposes new and intangible user experiences, and lastly, the Branding Team that oversees the execution of the exhibition.
This year's MEP course exhibition theme 'Super Social' explores the state of ourselves in the fast- changing world of today, proposing a new perspective on what it means to be 'together'. A total of nine teams will contribute their works to this exhibition, which will be governed under a set of 'Super Rules' that emphasize the notion of being 'together', and nine unique design solutions known as 'Super Things' based on these rules will be exhibited.
■ Exhibition Period
- August 22nd (Tue) ~ August 24th (Thu) 2023
■ Exhibition Location
- Samsung Electronics Seoul R&D Campus A Tower 1st Floor Live Cube, 2nd Floor Innovation Studio
■ Exhibition Schedules
- August 22nd (Tue) 13:00 ~ 17:00
- August 23rd (Wed) 10:00 ~ 14:00
- August 24th (Thu) 10:00 ~ 17:00
2023 Samsung Design Membership MEP Exhibition