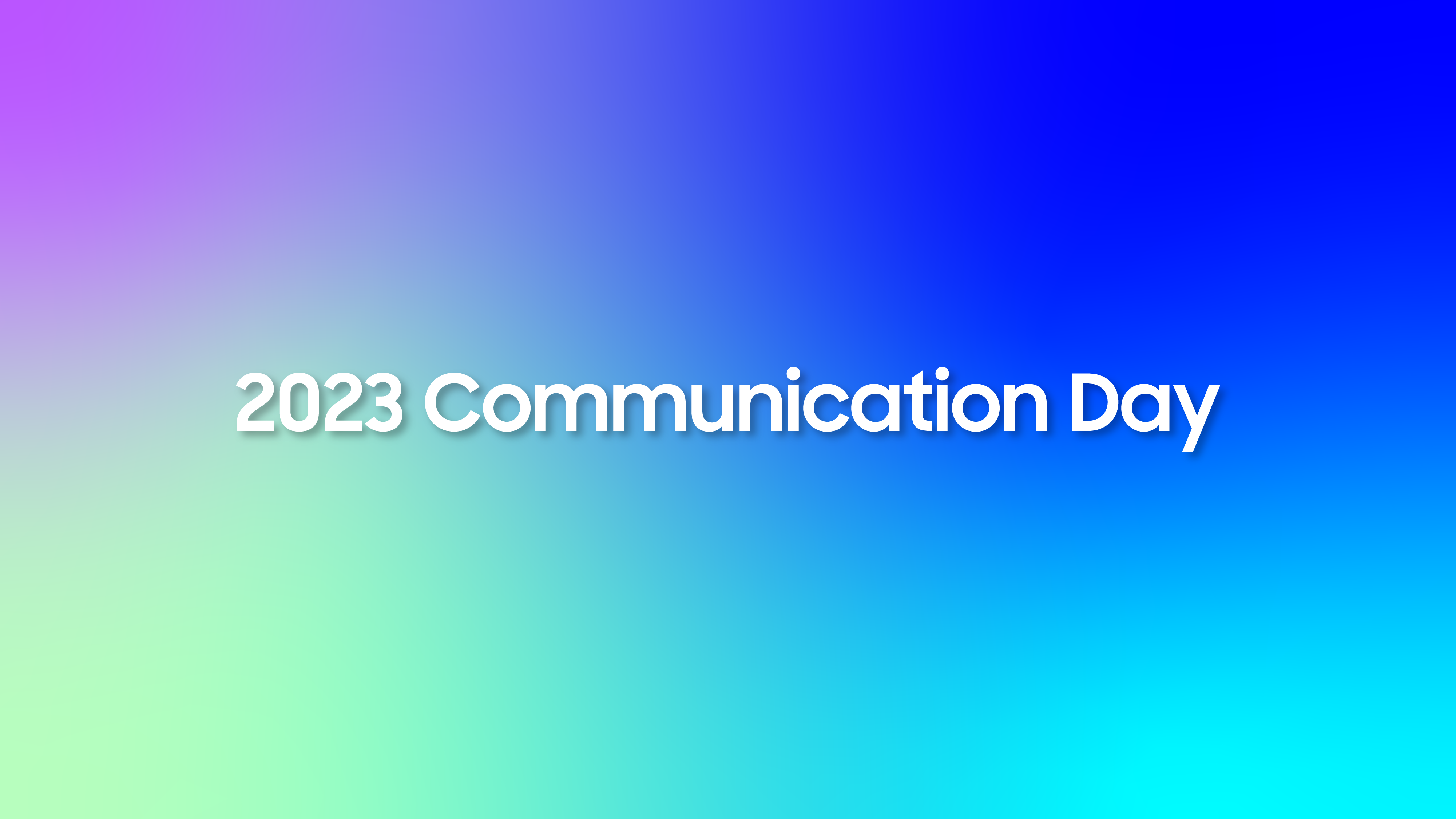 The 2023 Corporate Design Center Communication Day was held on Friday, April 7th, at the Samsung Seoul R&D Campus Creative Hall. The hour-long event is a quarterly get-together of all Corporate Design Center employees to share insight and build community. This April's Communication Day had a special visit from TM Roh, Corporate President of Samsung Electronics, who recently took an additional role as Head of Corporate Design Center.
As this was the first offline meet-up since the pandemic, there were dedicated sessions where employees both new and existing introduced each other and casually conversed to uphold the horizontal work culture of the company. Executive Vice President Federico Casalegno, Head of Design Strategy Team for the Corporate Design Center, also helmed a session on sharing global design insights with the attendees.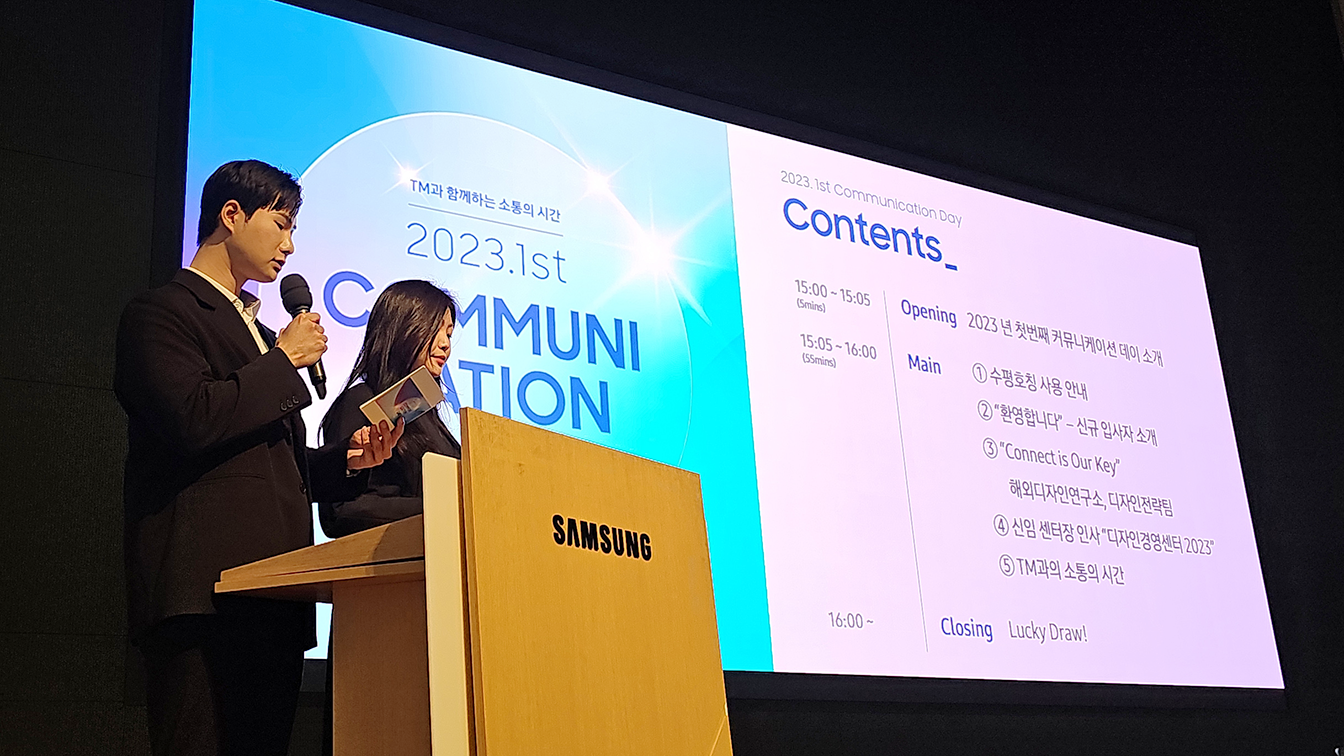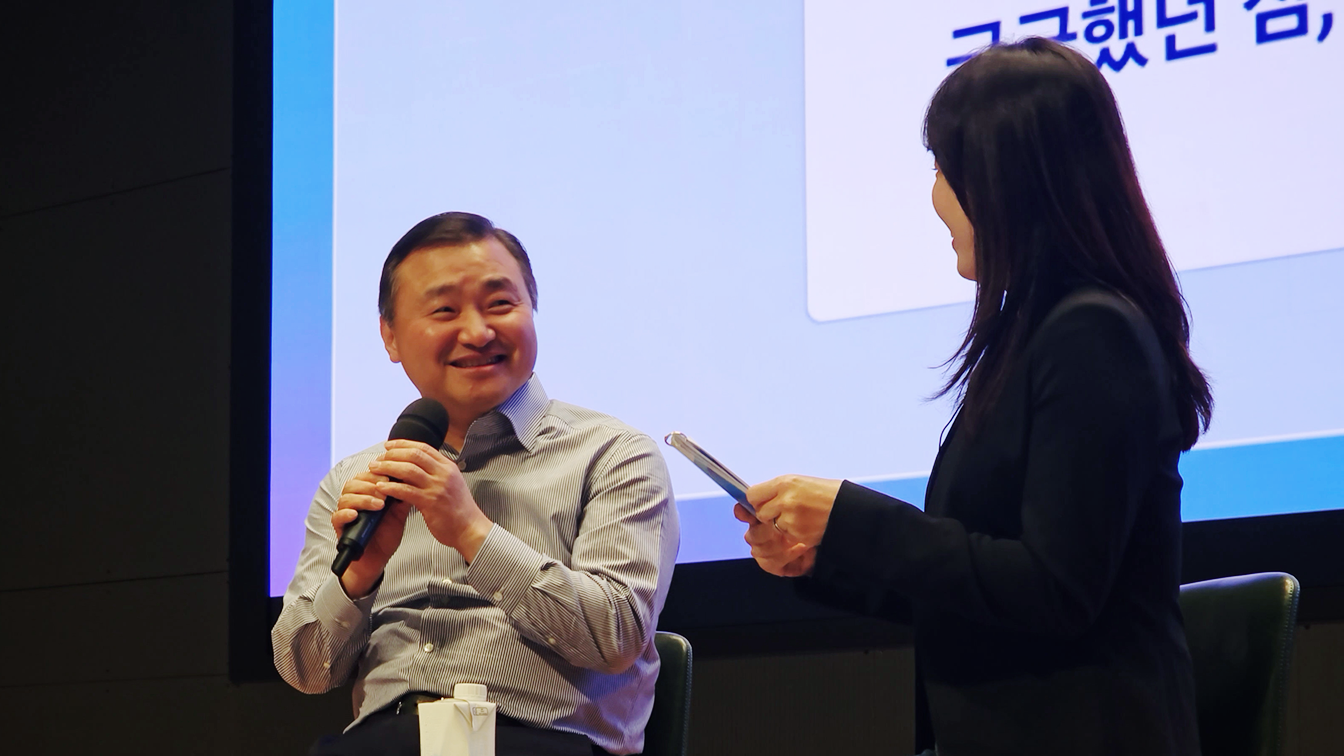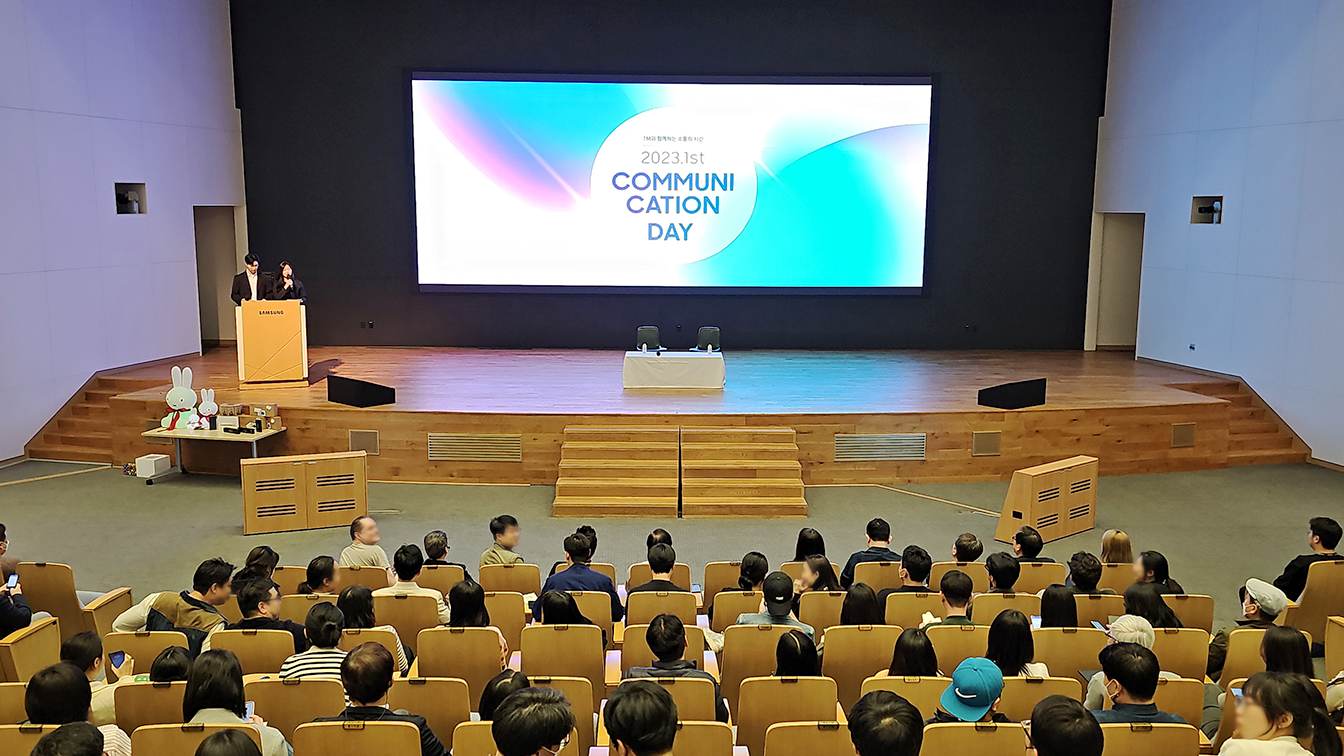 As the newly appointed Head, TM Roh shared the aspired role and vision of Corporate Design Center for 2023, especially emphasizing that "discovering differentiated values customers can tangibly experience is of utmost importance, and this is achievable through a proactive attitude and unhindered communication." He also committed to "fully support designers to freely express their creative talents" and encouraged all employees to continue to innovate in the field of design.