February 2, 2023
In the Future
Tomorrow with Samsung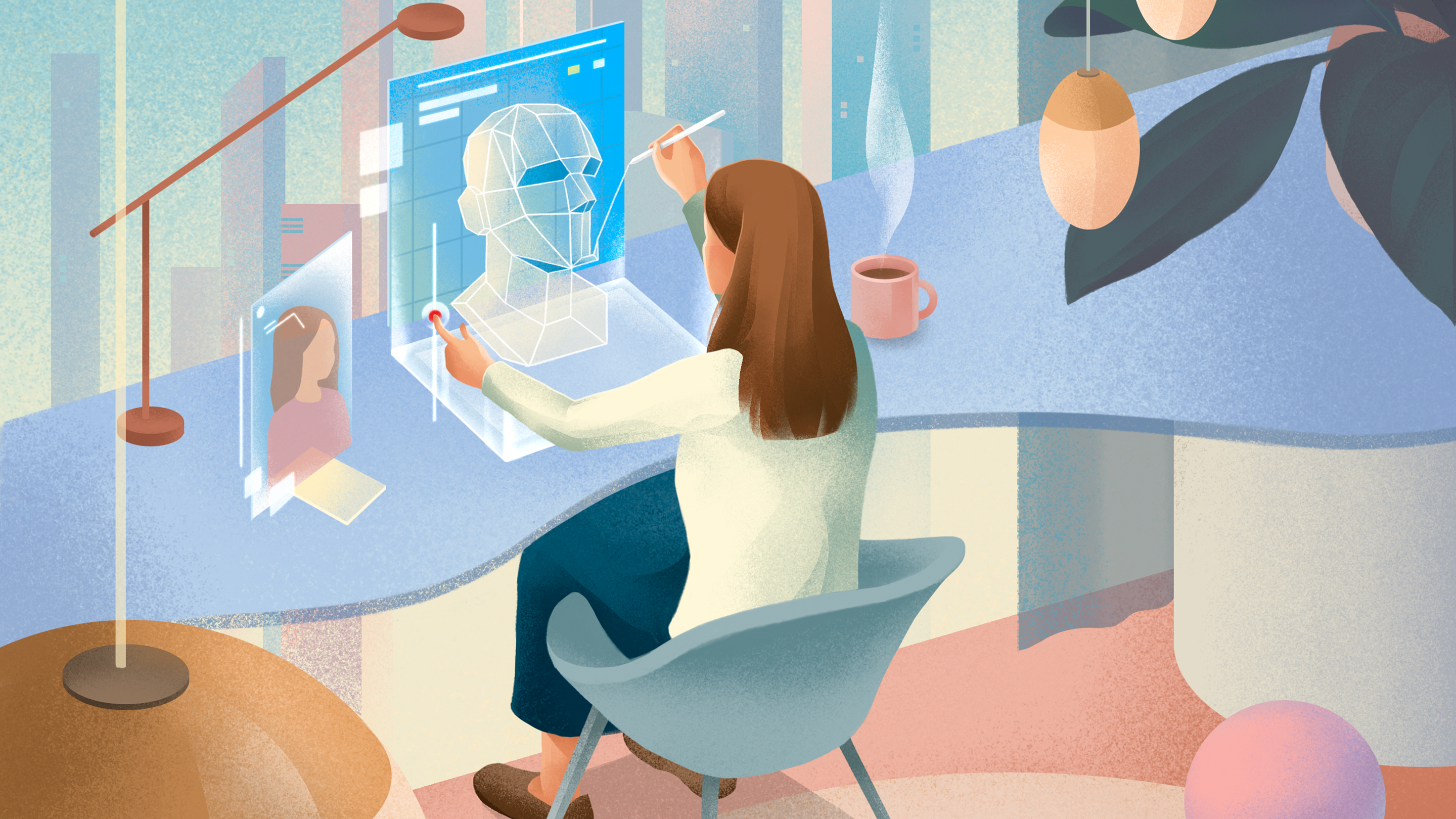 Envisioning the future inspires us to live each day with anticipation for what's to come. Imagining driving to work in flying cars or having robots take care of chores may seem farfetched, but these imaginations become seeds that grow and create real advancements for the future. Let's see what kind of future Samsung design is envisioning.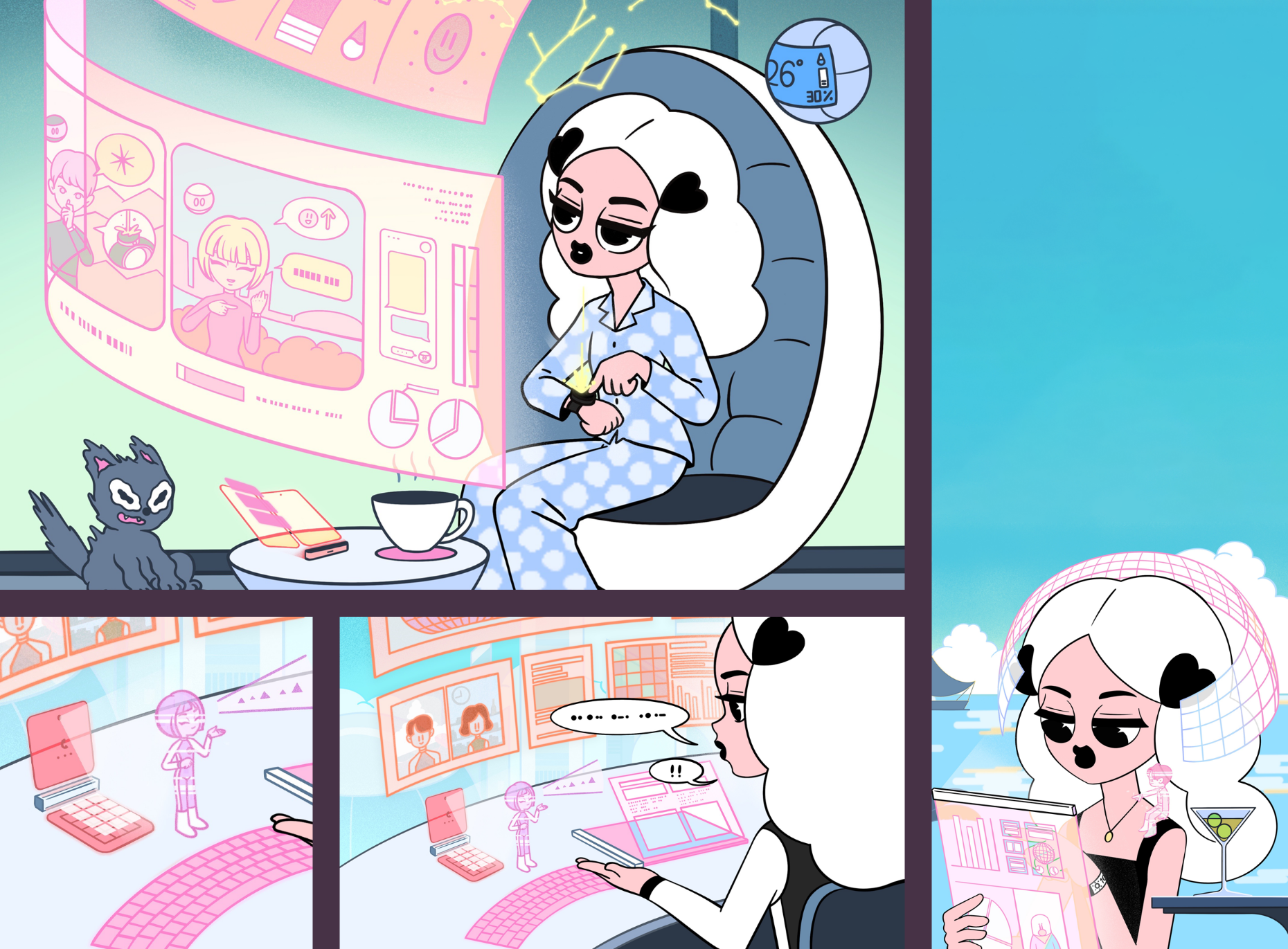 Work-life
in the future
While enjoying a sip of morning coffee, you touch your Galaxy Watch and instantly your colleagues from around the world appear in front of you. The team greets one another and starts discussing the work for the day. The AI hologram helps out with the more detailed parts of the discussion. Now you can efficiently work without any restrictions to space or situation.
Illustration by Boat
Instagram - @boatrace_a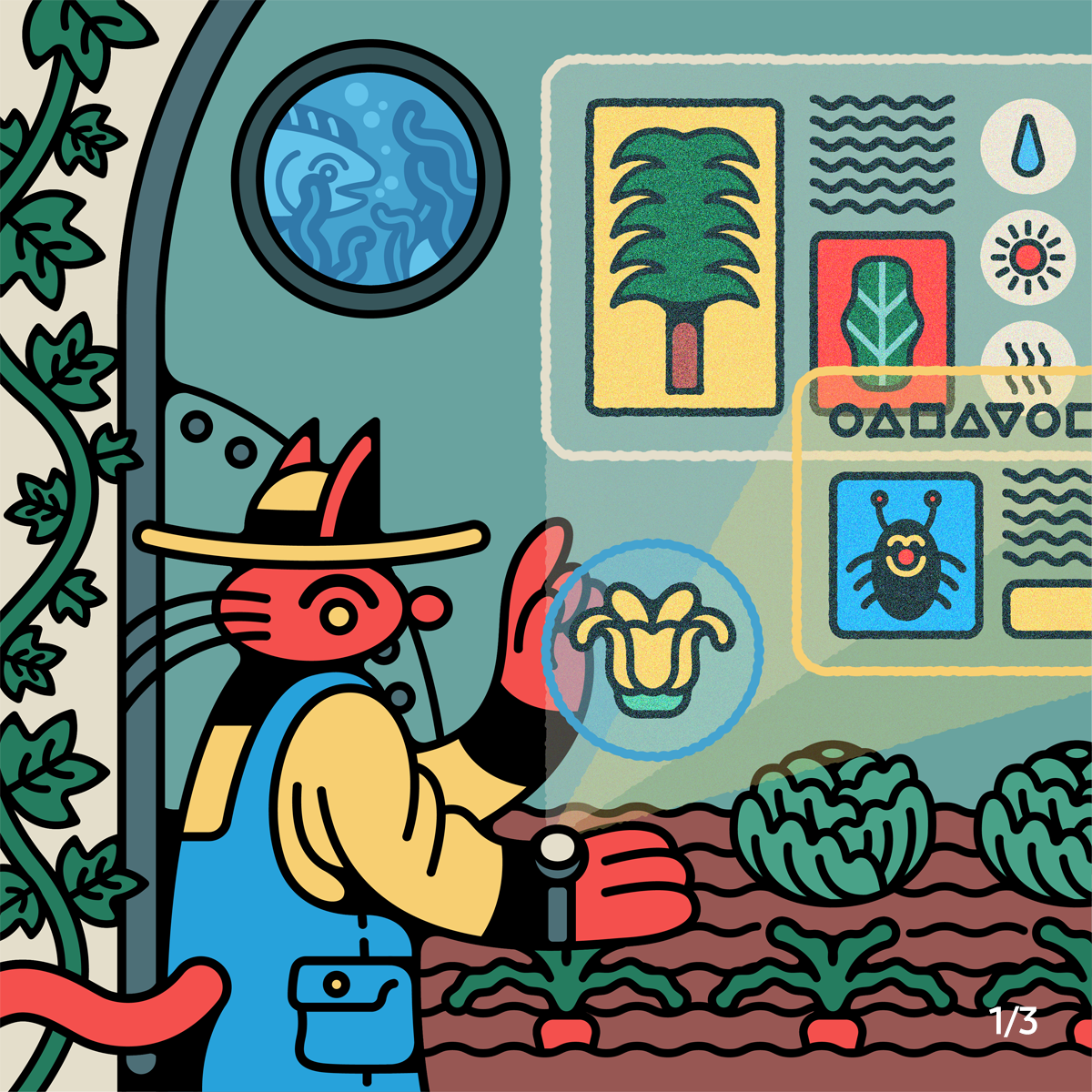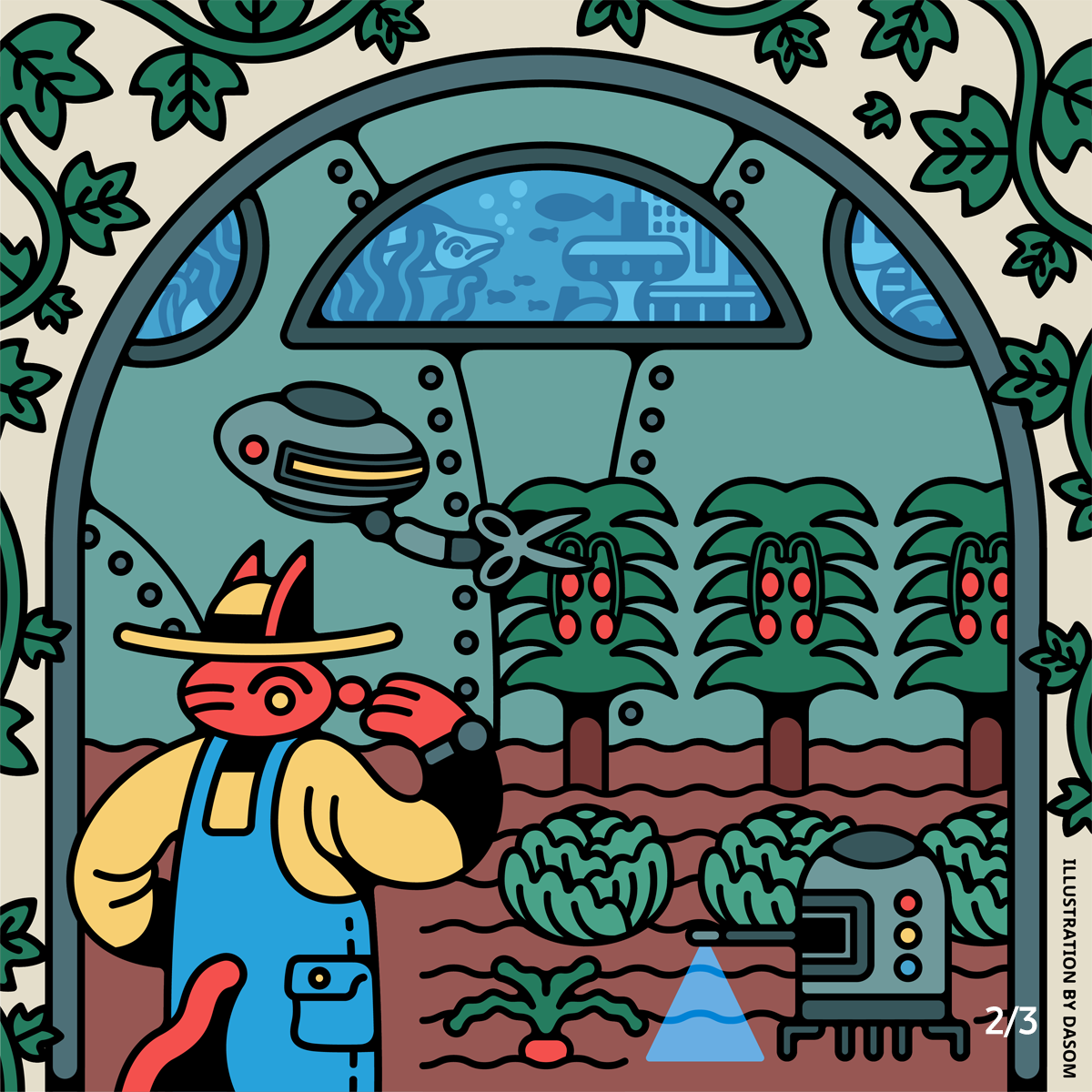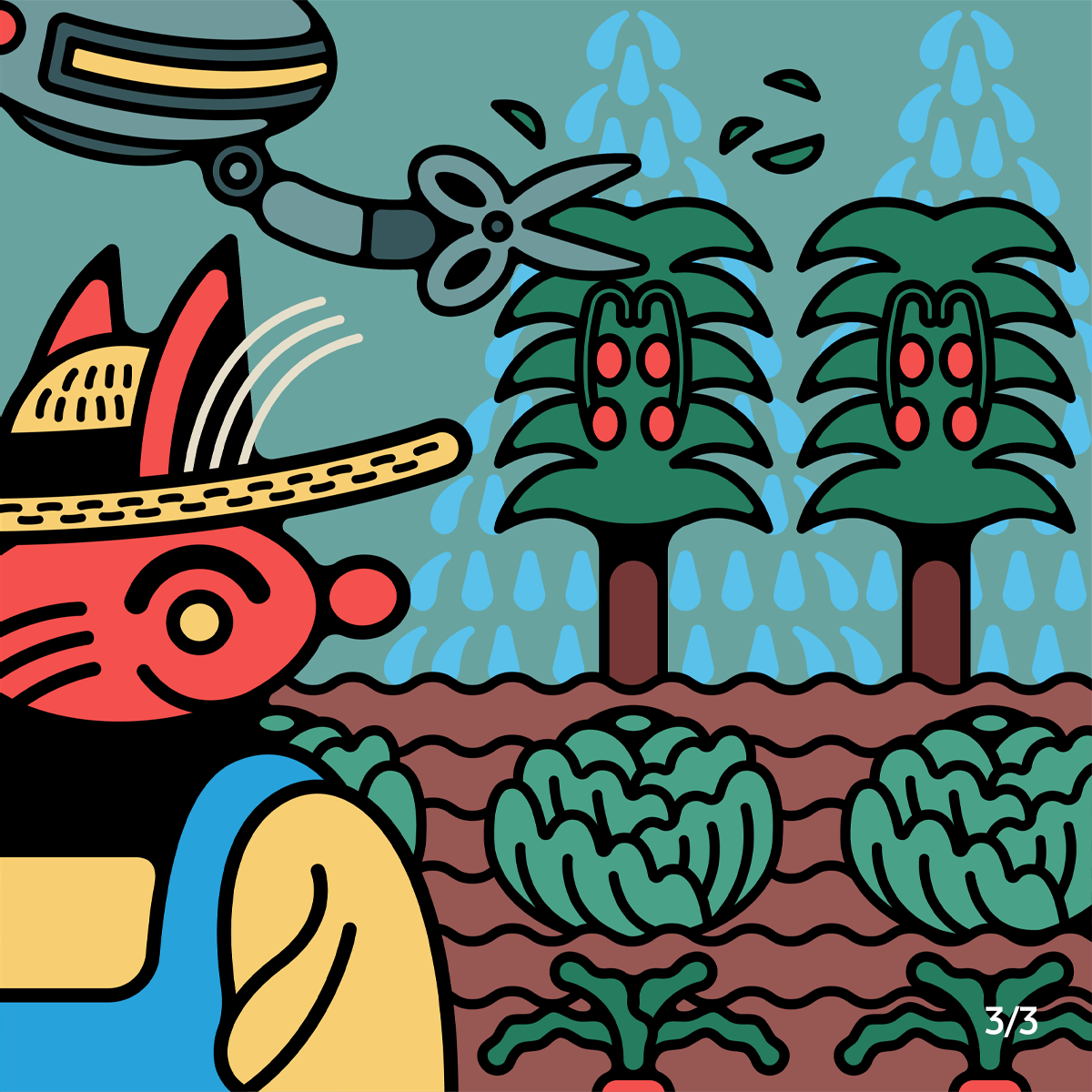 Home gardening
in the future
You regularly check up on your crops using a smart gardening system. The AI-equipped drone and robot take care of the pruning for you, and provide nutrients and water for your crops when needed. With technological advancement, one day we might be able to grow our own gardens and fields like professional farmers.
Illustration by Dasom Yun
Instagram - @dasomyun_


Home living
in the future
You can monitor your growing baby in real-time without having to go to the hospital. You pick and choose from a selection of evening dresses at the spot and try it with mixed reality device. This is the dream home of the future that makes everyday living much more comfortable and accommodating.
Illustration by Hyeli Lee
Instagram - @pb_illust
Envisioning a tangible future that benefits all, Samsung Design fosters these imaginations that become blueprints toward the future. And with hard work and dedication, we look forward to the days when these imaginations become reality.