Simply Bold. Becoming
Absolute.
The Path to Innovation of
Samsung Galaxy Z Fold3 and Galaxy Z Flip3
This is the key visual image of Samsung Galaxy Z Fold3 & Z Flip3 Design Story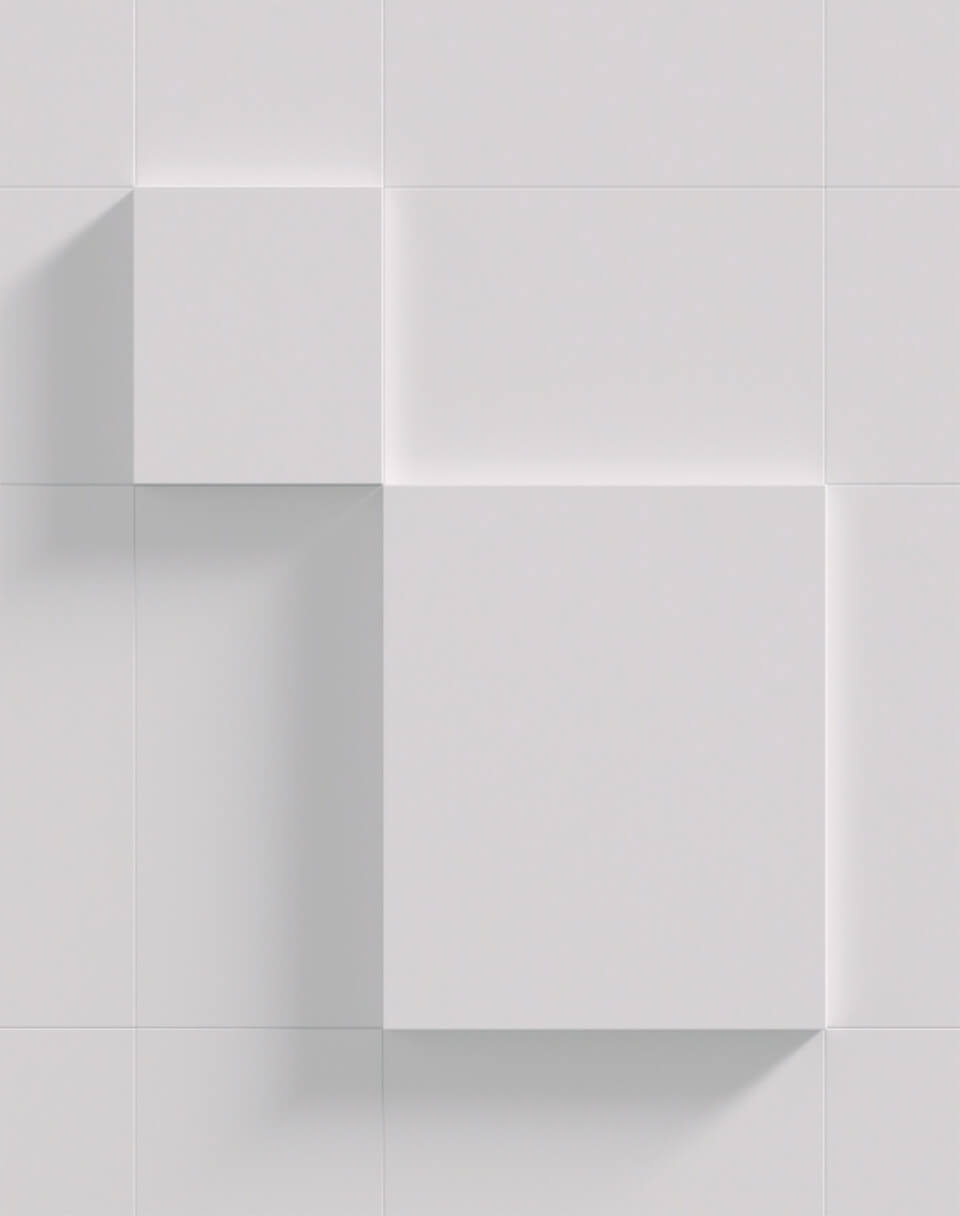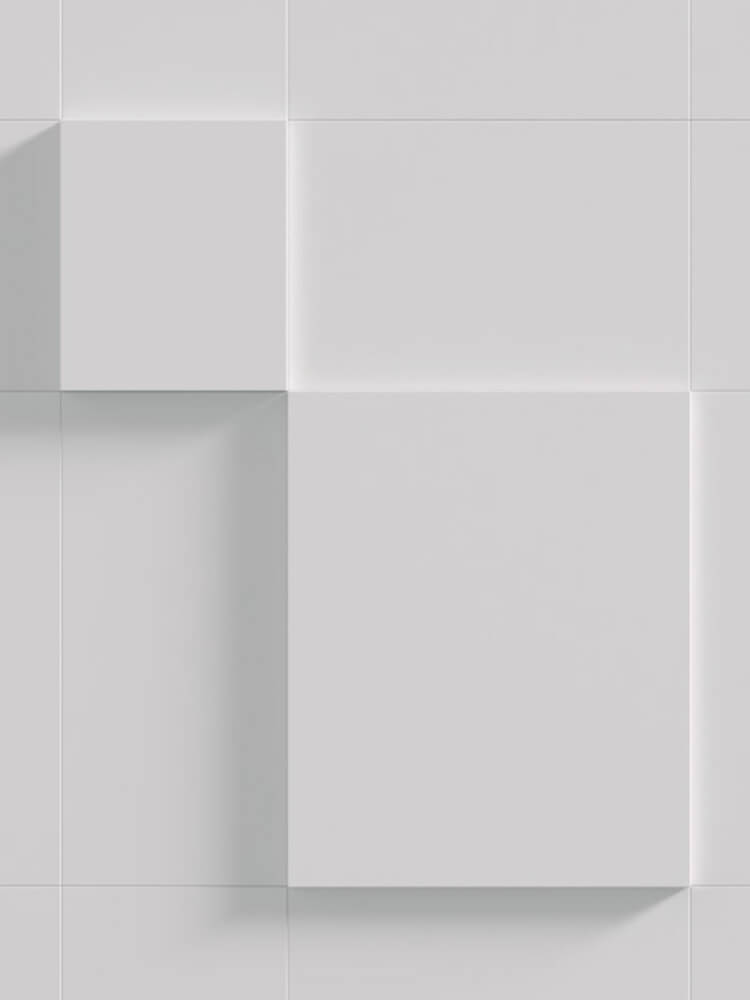 The Samsung Galaxy Z series redefined the future of smartphones. With an innovative form that can be folded, unfolded, and placed upright expanded the usage of smartphones. This new experience exclusive to foldable phones transformed the daily lives of modern users.
Samsung Galaxy Z Fold3 and Galaxy Z Flip3 offer much more than their innovative forms. They approach a wider audience with a deeper and closer presence that affects our everyday lives. With a concise design catered to user tastes and providing a perfect experience tailored to our modern lifestyles, the unique attributes of the Galaxy Z is vividly revealed. Galaxy Z Fold3 and Galaxy Z Flip3 go beyond innovation to achieve perfection through a meticulously refined experience.
* The image shown is for illustration purpose only and may differ from the actual product. Product specifications may vary by country, region, model, and carrier.
Although both Samsung Galaxy Z Fold3 and Galaxy Z Flip3 are foldable phones, they pursue different directions. Galaxy Z Fold3 features a screen as wide as two smartphones together when unfolded, and Galaxy Z Flip3 is as compact as half a smartphone when folded. Their unique essences are maintained, and the sensibility of their identities are harmonized. Elements that interfered with the field of view have been neatly arranged to establish perfect visual symmetry and balance. The powerful impression created by the bold presentations and refined lines of Galaxy Z Fold3 and Galaxy Z Flip3 unravels the Galaxy Z identity.
This is the image of the Galaxy Z Fold3 spread out as a full screen.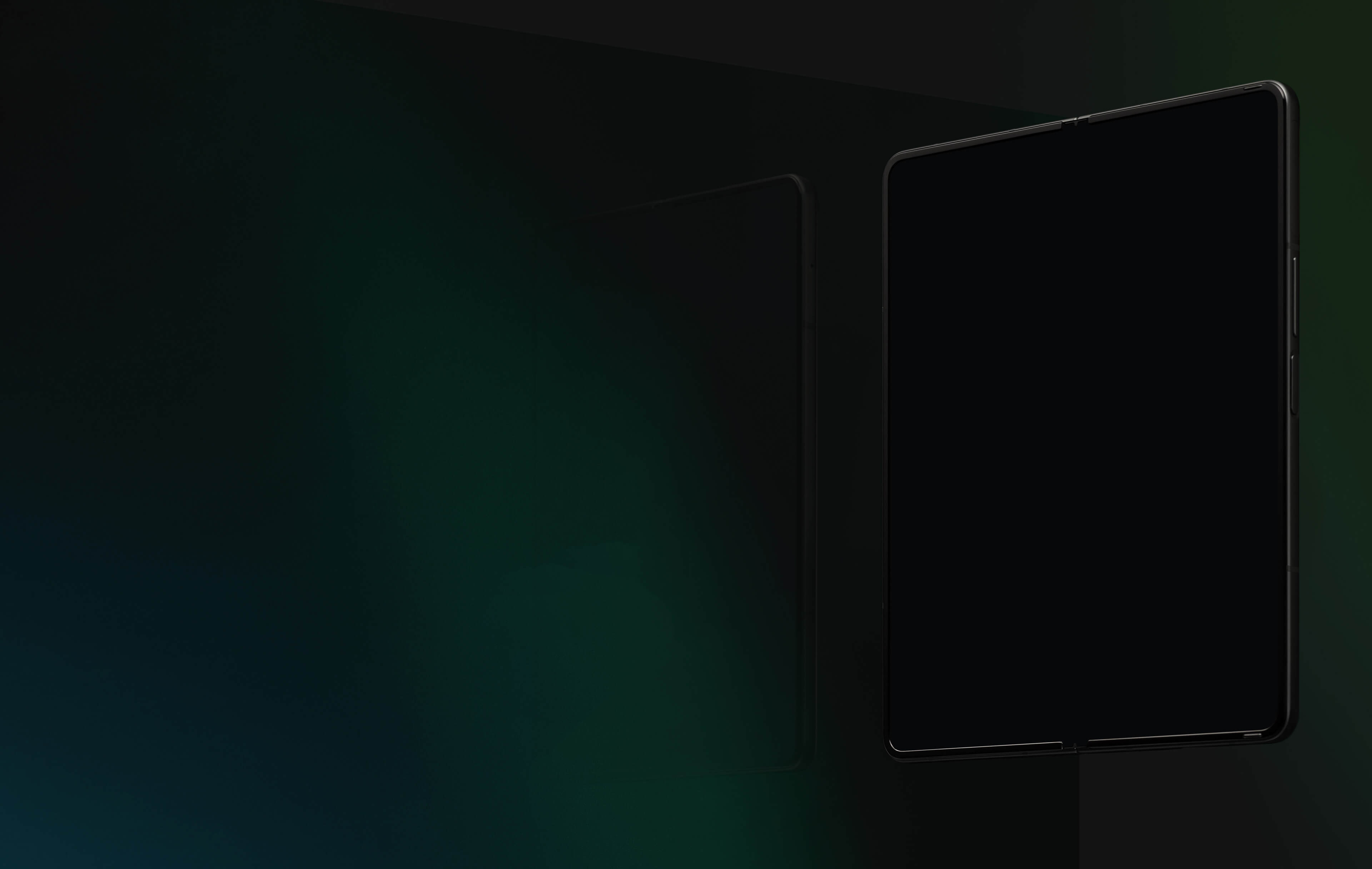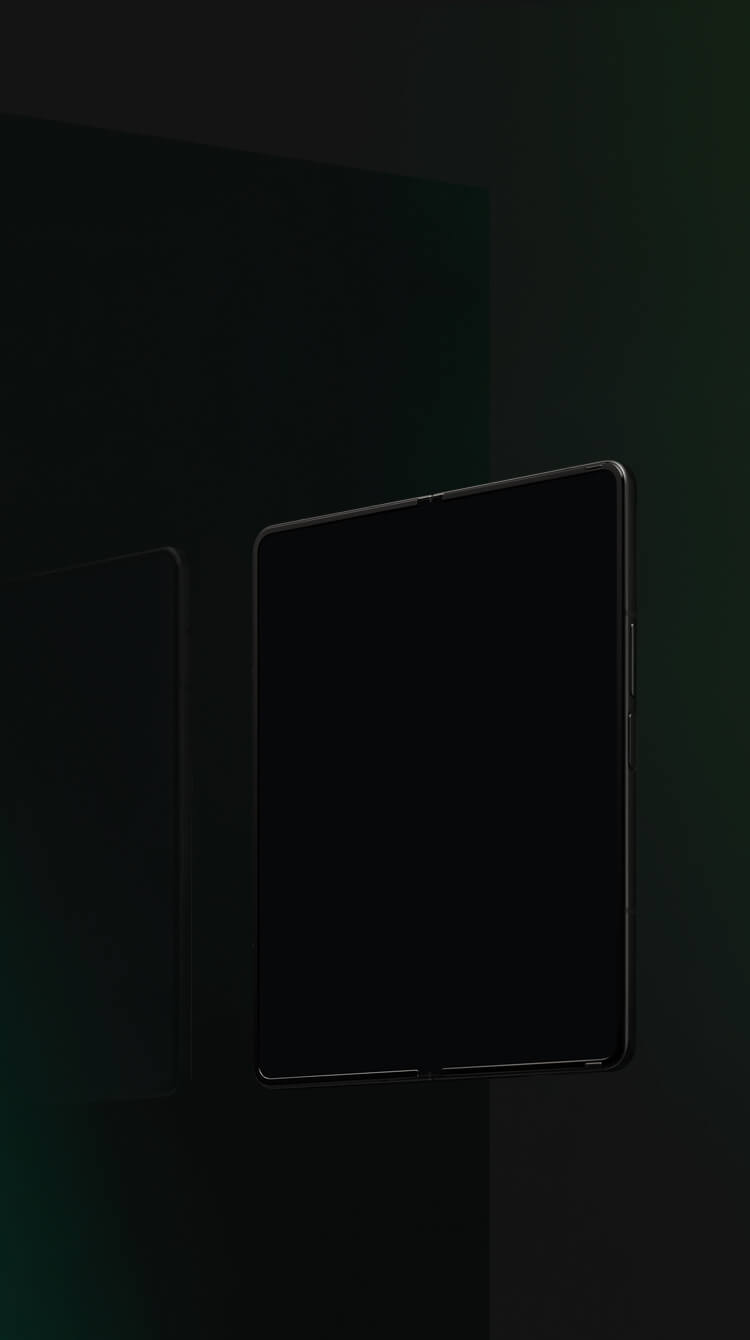 Unfold and Expand
Every motion of holding, opening, and closing the phone is smooth and effortless. A fine balance is maintained throughout the device whether folded or unfolded. Samsung Galaxy Z Fold3 goes beyond seamlessly bringing the two screens together, further refining the form and its components. The product appears slimmer and provides a better grip. Pixels are placed over the inner camera hole to provide a more immersive experience when unfolded. The 120Hz screen and rich stereo sound give you deeper immersion when watching videos or playing games.
This is the image of Galaxy Z Fold 3 with a closed front screen.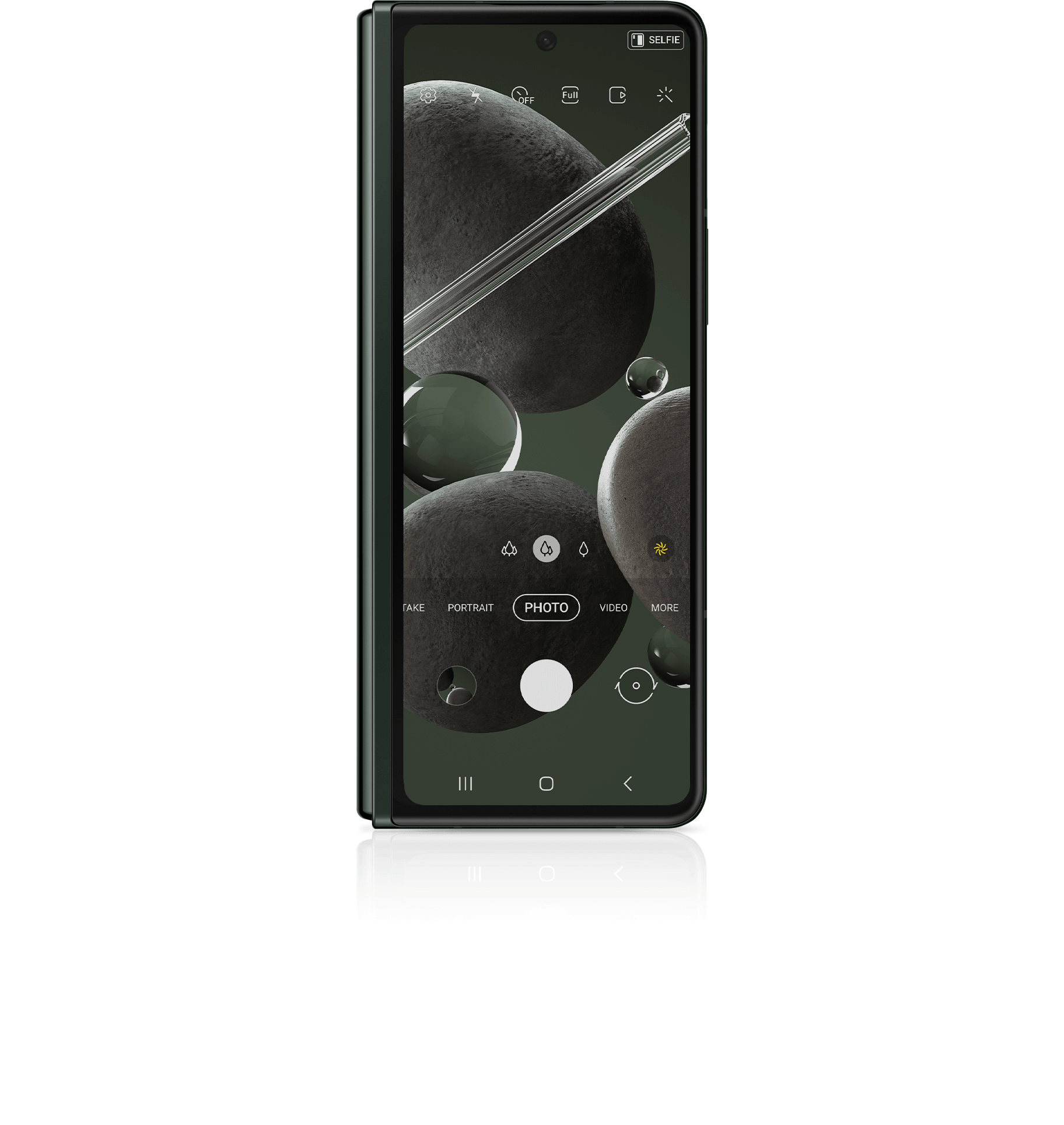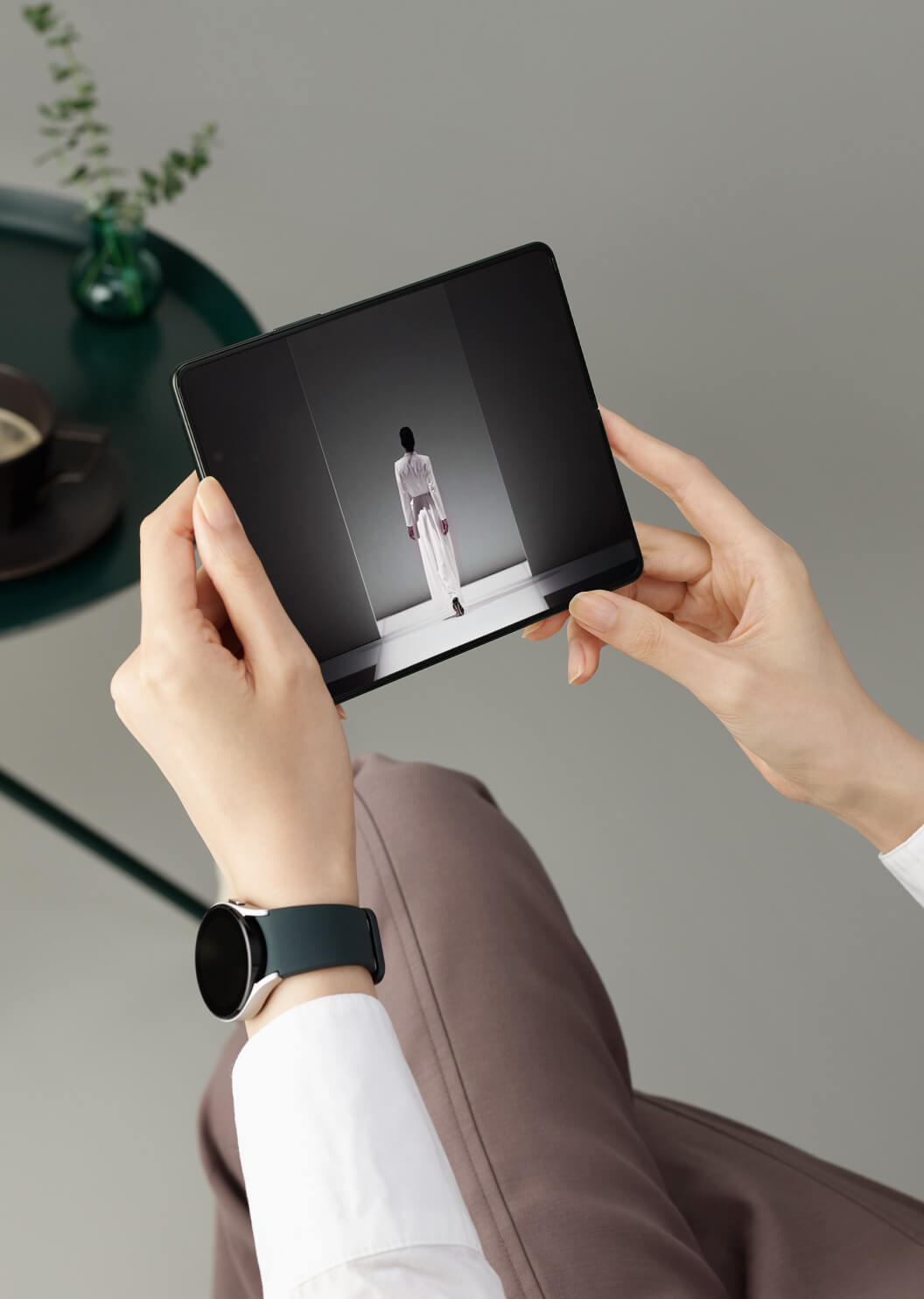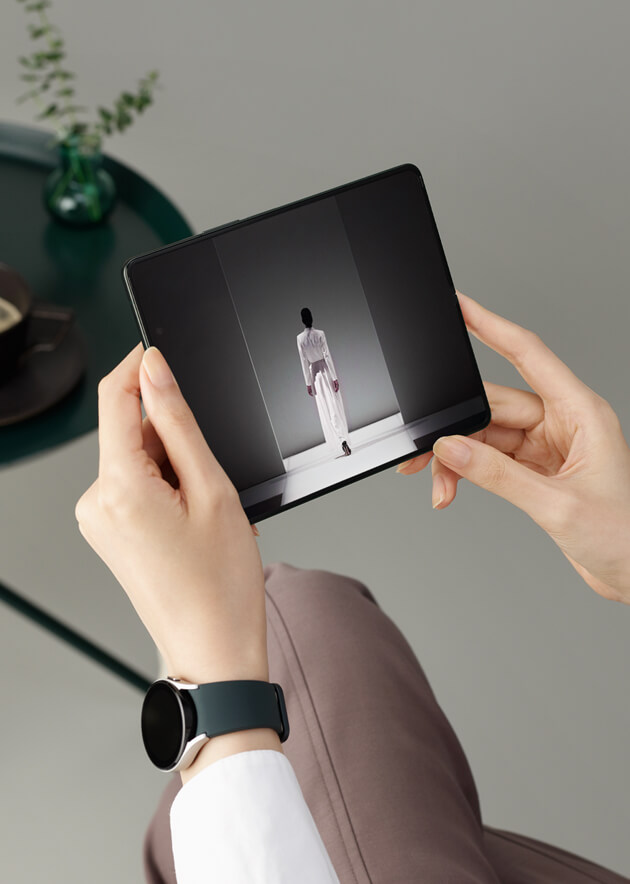 This image shows the Galaxy Z Flip3 being a little open.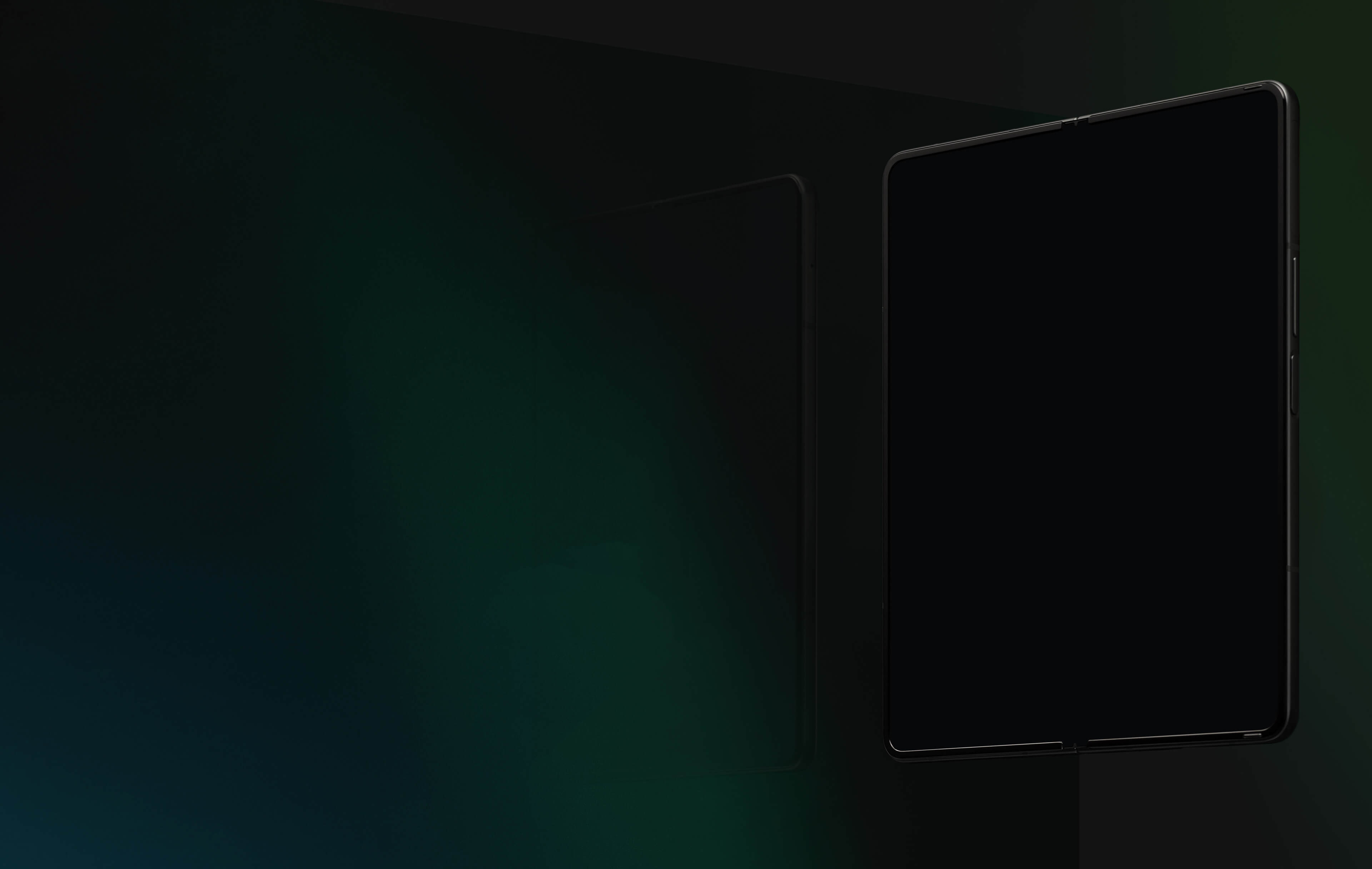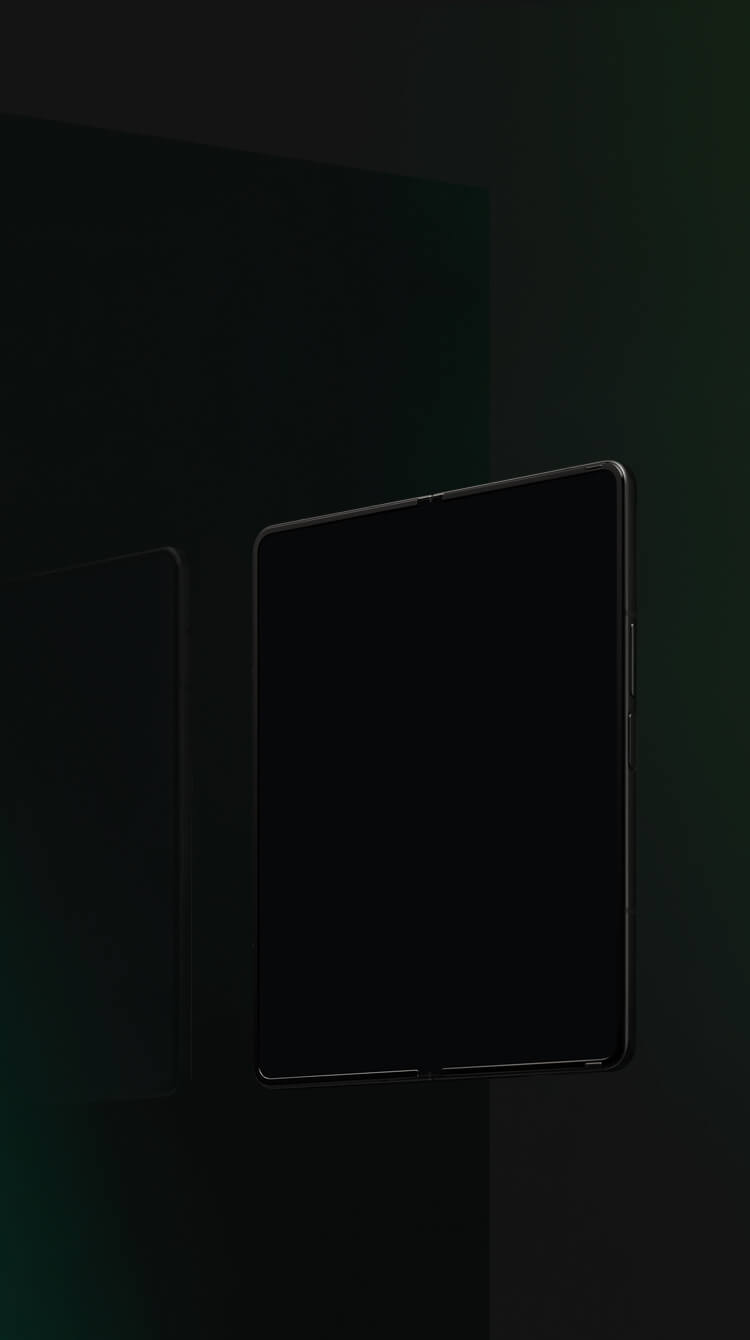 Folded and Compact
Samsung Galaxy Z Flip3's unique characteristic is in its iconic, compact design that fits comfortably in one hand. It has also become more convenient, and its unnecessary elements have been refined. The camera and Cover Screen are tied together in a single area to prevent camera protrusion, creating a simple and tidy impression. The Cover Screen is four times larger than the previous model and comes with added functionality. Check for alarms, control playlists, record voices, set timers, and pay with Samsung Pay even when the smartphone is folded.
* Samsung Pay is only available in select regions.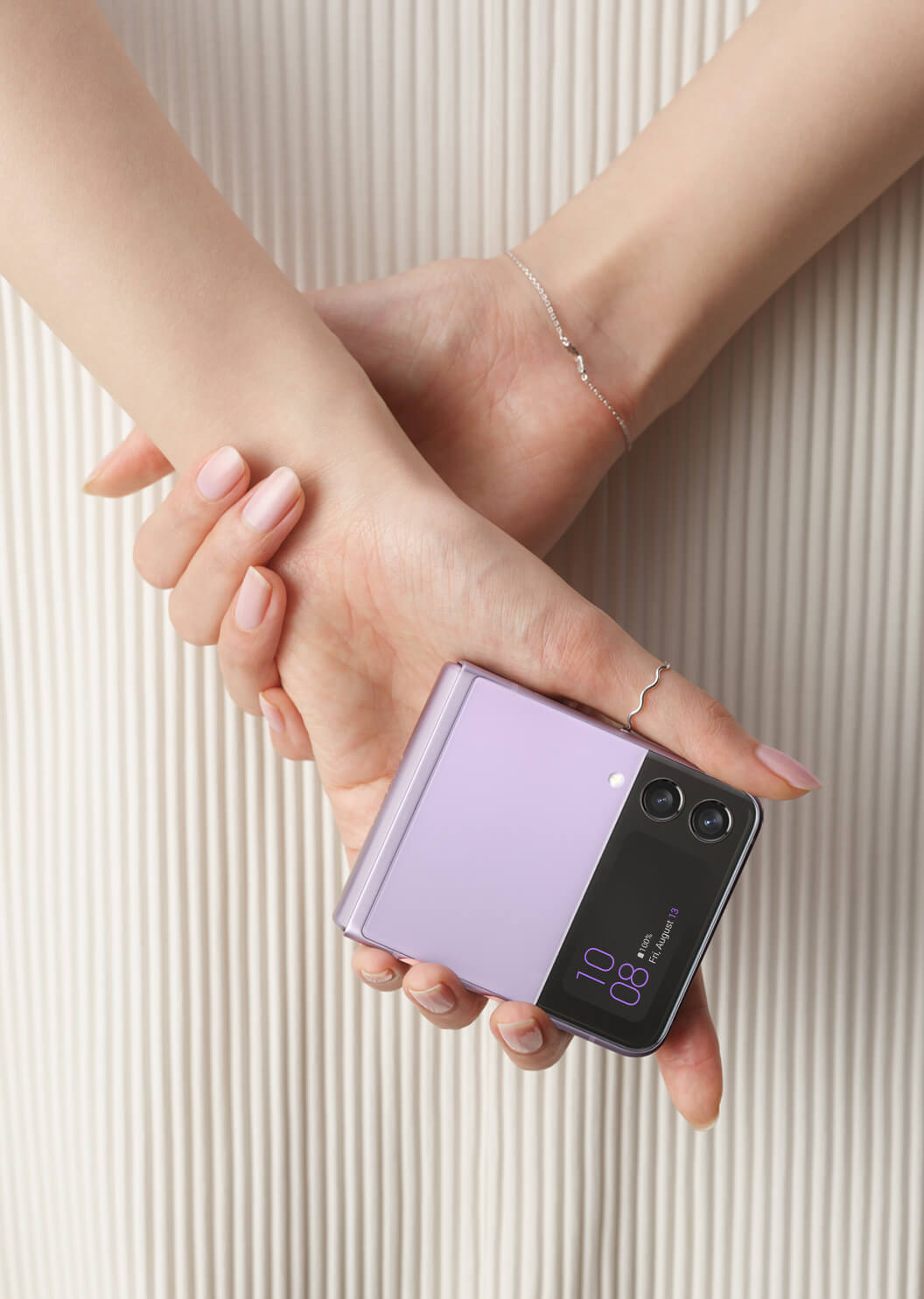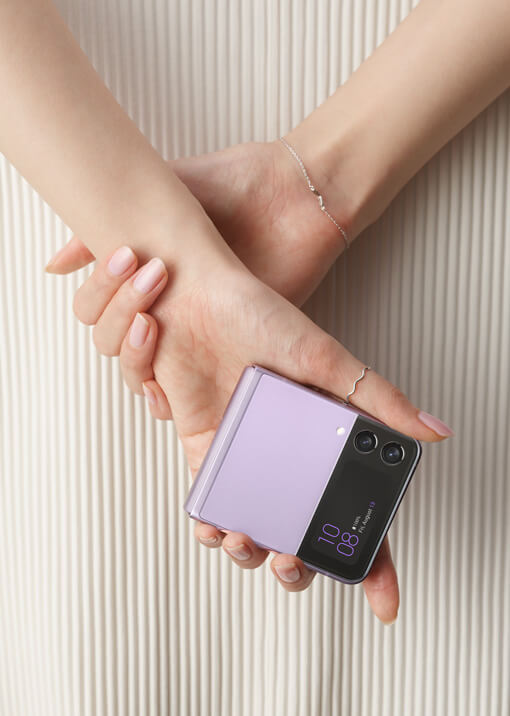 This is the message notification of the Galaxy Z Flip3 cover screen.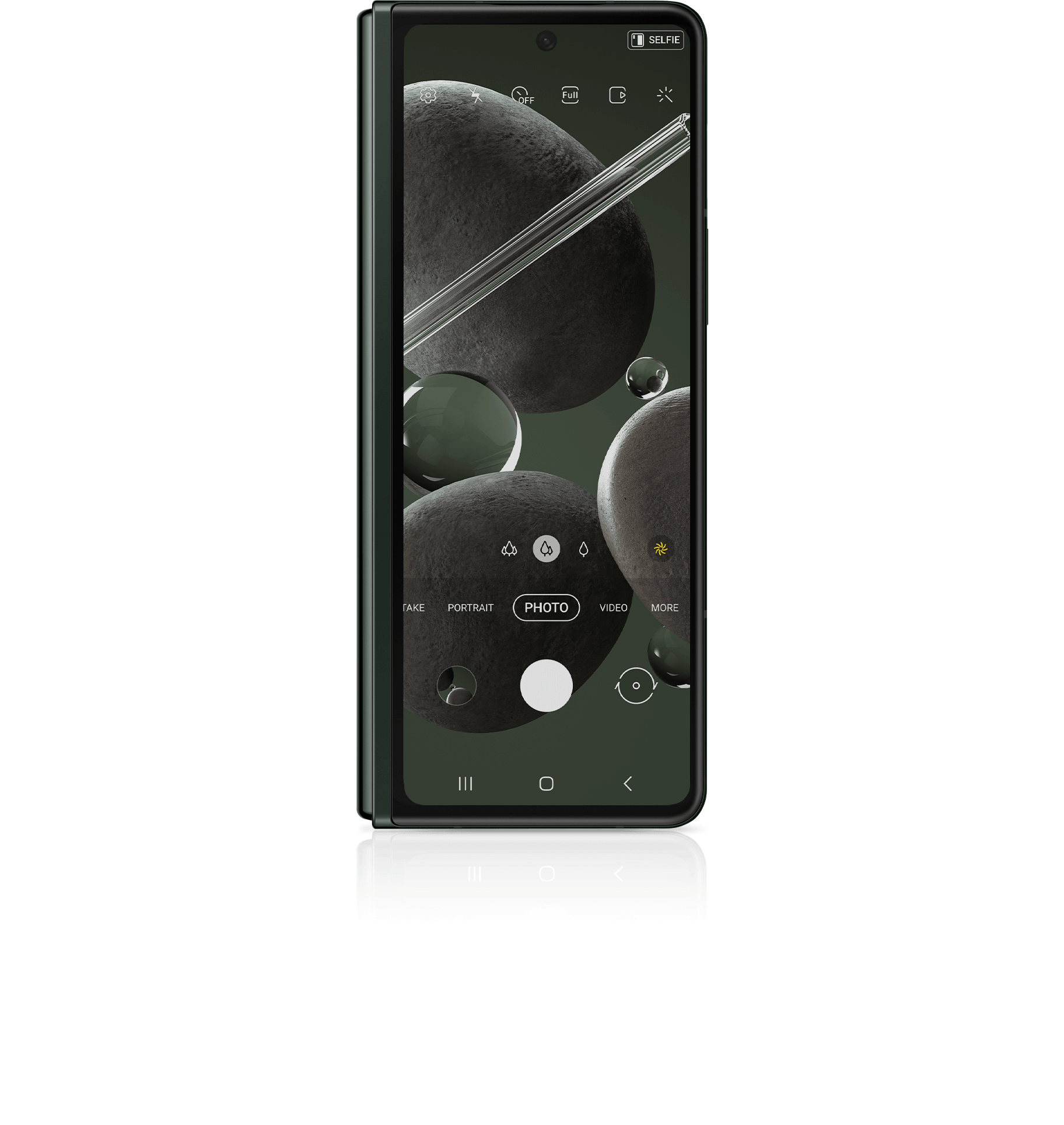 Being a jack of all trades is a common trait these days, and today's users never miss out on things they have to do and things they want to do. Even after a hard day's work, people would take the time to communicate with the world through online broadcasting. Samsung Galaxy Z Fold3 and Galaxy Z Flip3 support the lifestyles of such people and help them live out their aspirations more conveniently. The large screen and multitasking features of Galaxy Z Fold3 allow different tasks simultaneously, and Galaxy Z Flip3 helps users record videos and host live chat in Flex mode without additional equipment like a tripod. Galaxy Z Fold3 and Galaxy Z Flip3 fulfill the needs of today's users for both work and entertainment, so they won't have to compromise.
A side view of a young man as a cover image of Work section.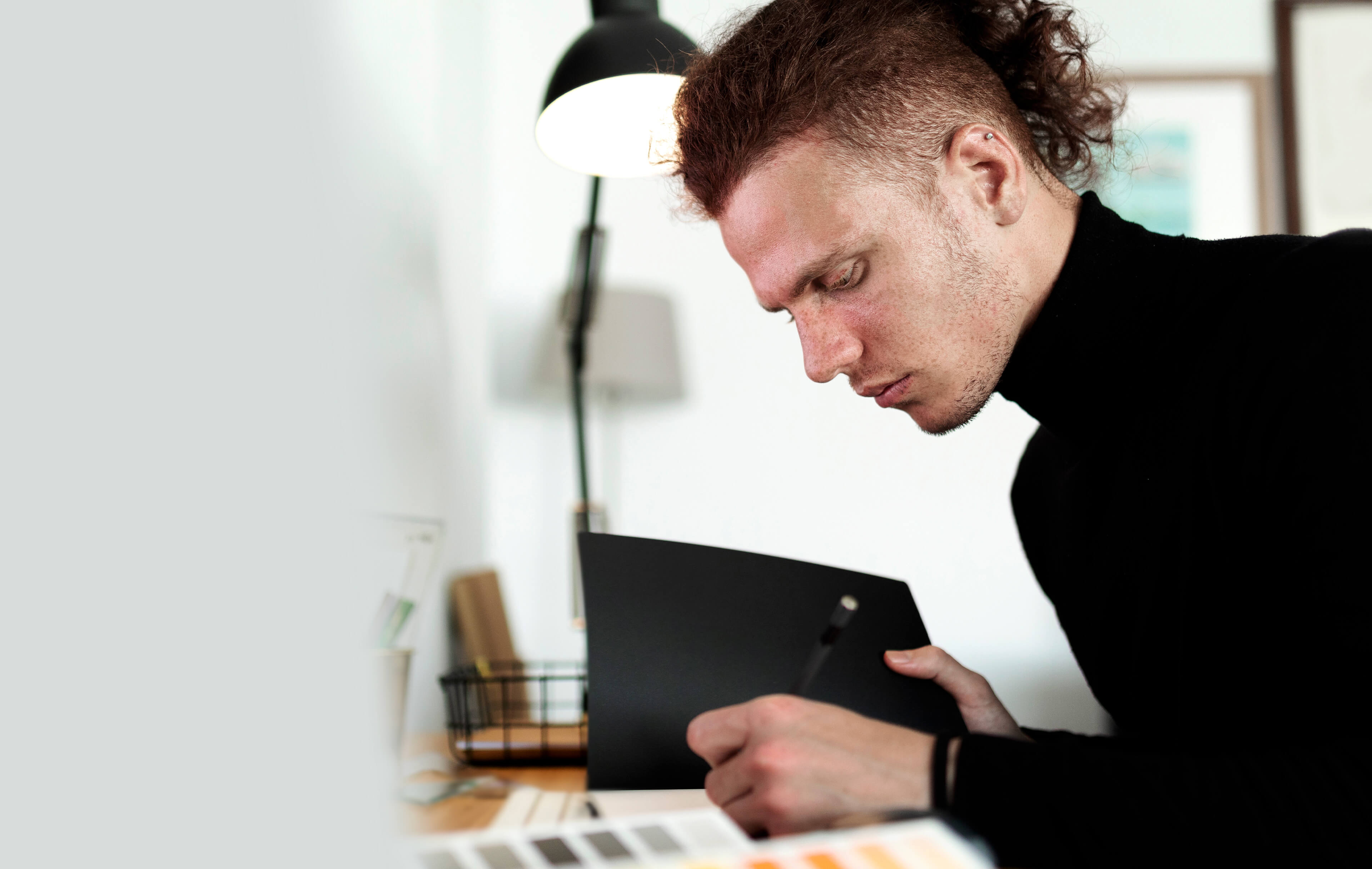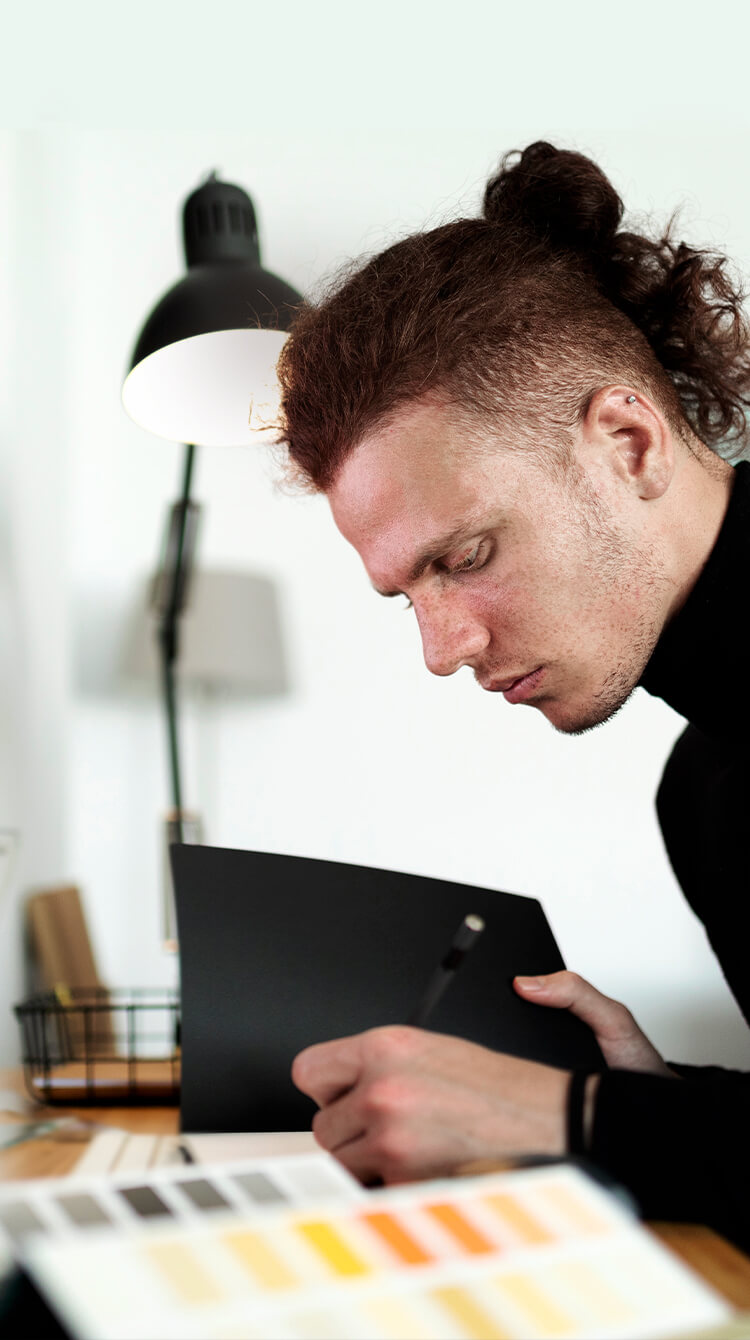 Skills That Increase Efficiency
Samsung Galaxy Z Fold3 becomes your perfect work partner in day-to-day life. The wide Cover Screen allows access to multiple functions without unfolding the phone, and the smarter multitasking features increase work efficiency. By dragging necessary apps from the fixed Taskbar, users can simultaneously multitask on up to three split screens. Any link that is dragged will open in a new window, preventing interruption with screen viewing and maintaining experiences. Ideal for video conferencing, Flex mode allows taking notes or browsing materials during a meeting in a stable position anywhere. The S Pen lets you drag and drop faster with more accuracy and take handwritten notes so you have more bandwidth to wholly focus on the work at hand.
* The image shown is for illustration purpose only and may differ from the actual product.
This video introduces the multi-screen function of Galaxy Z Fold3. If you drag some parts of the article to search, the search window opens in a new window next to the screen you were viewing.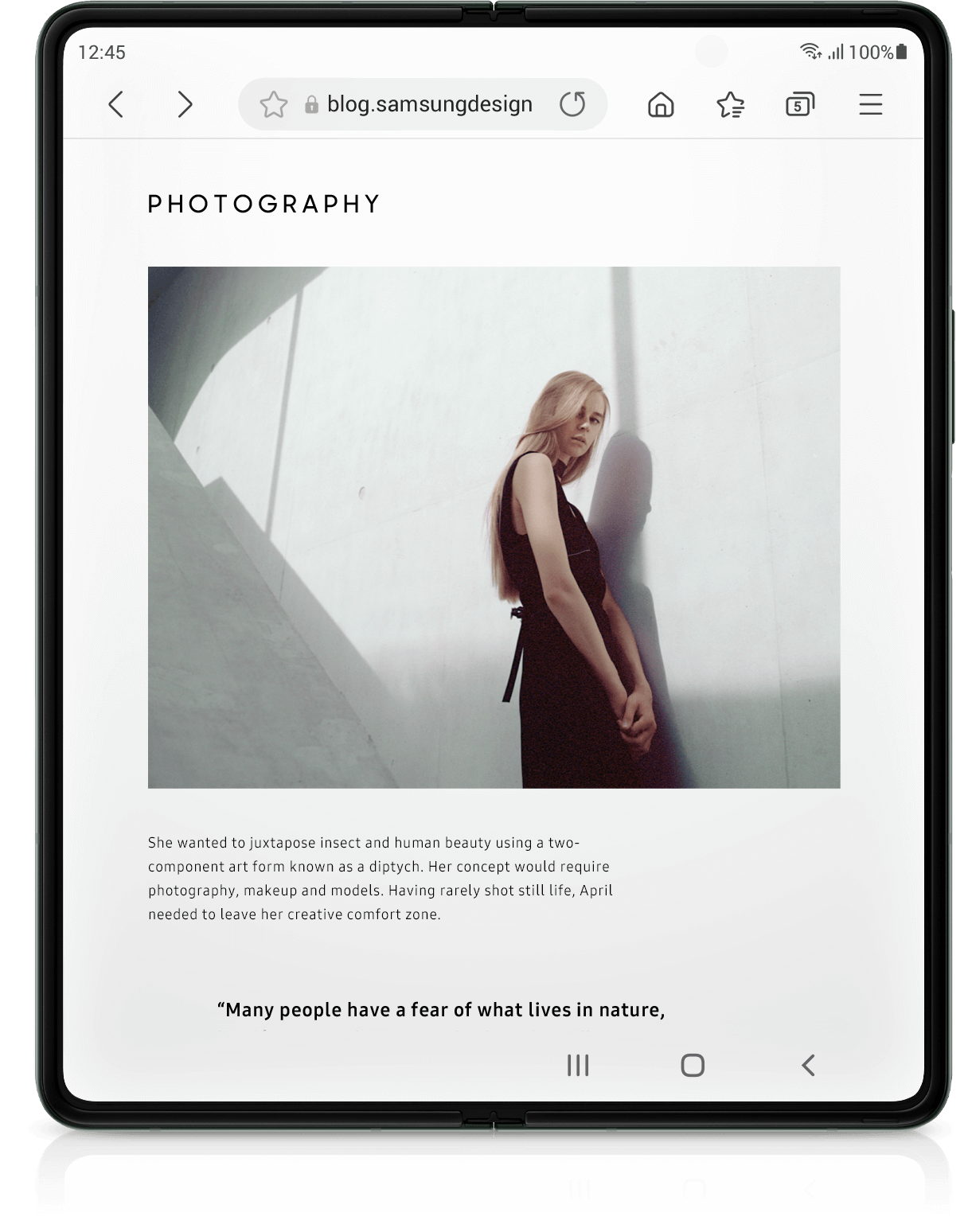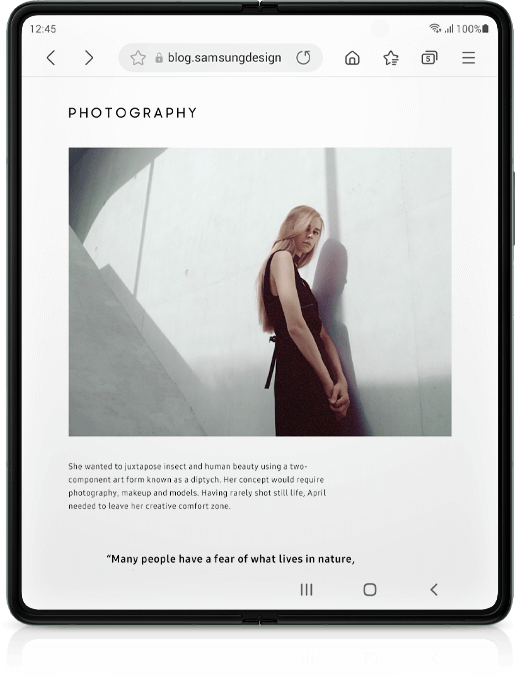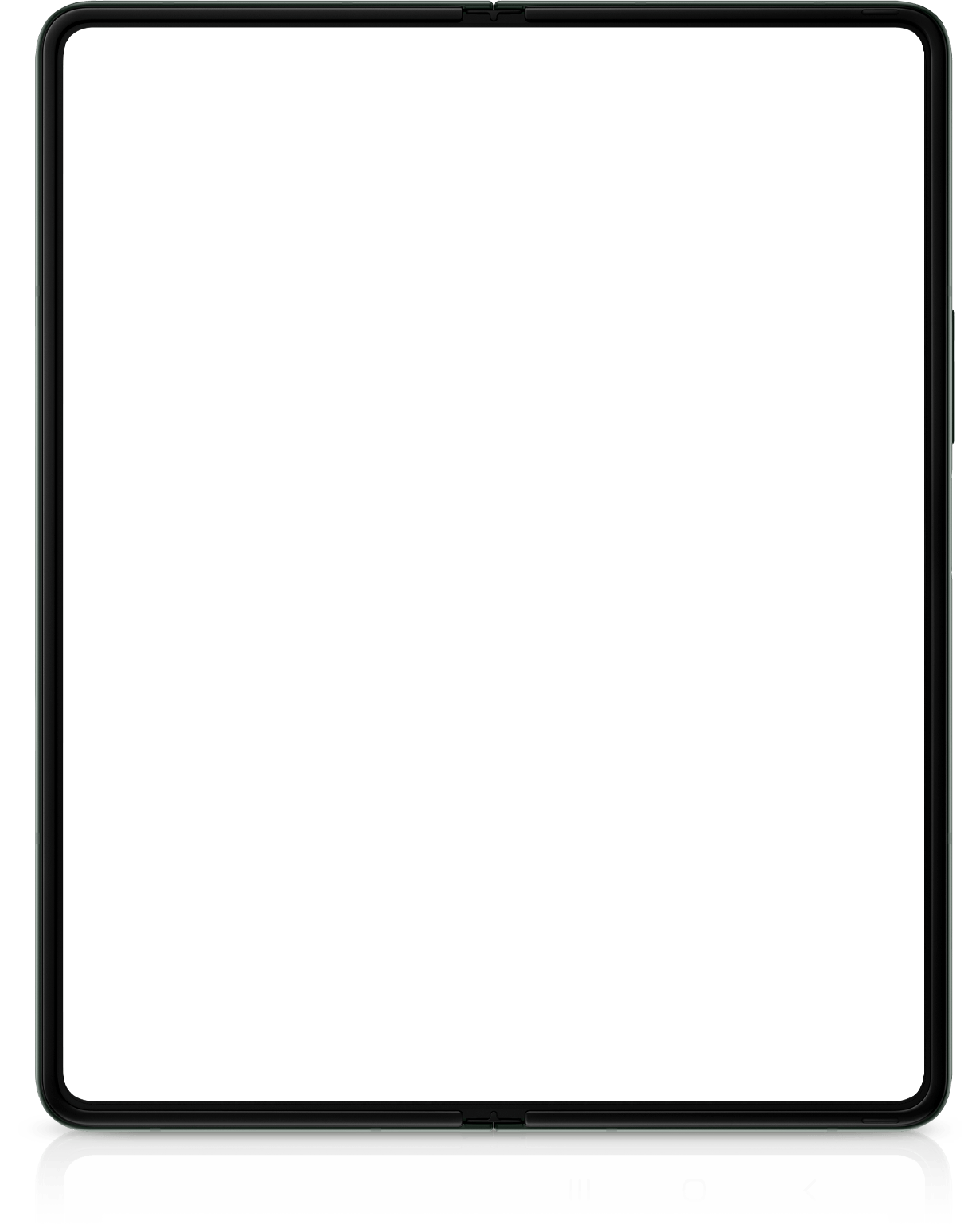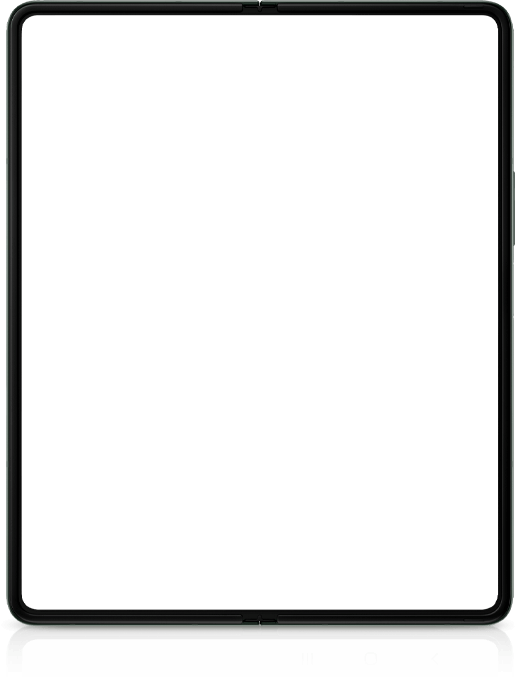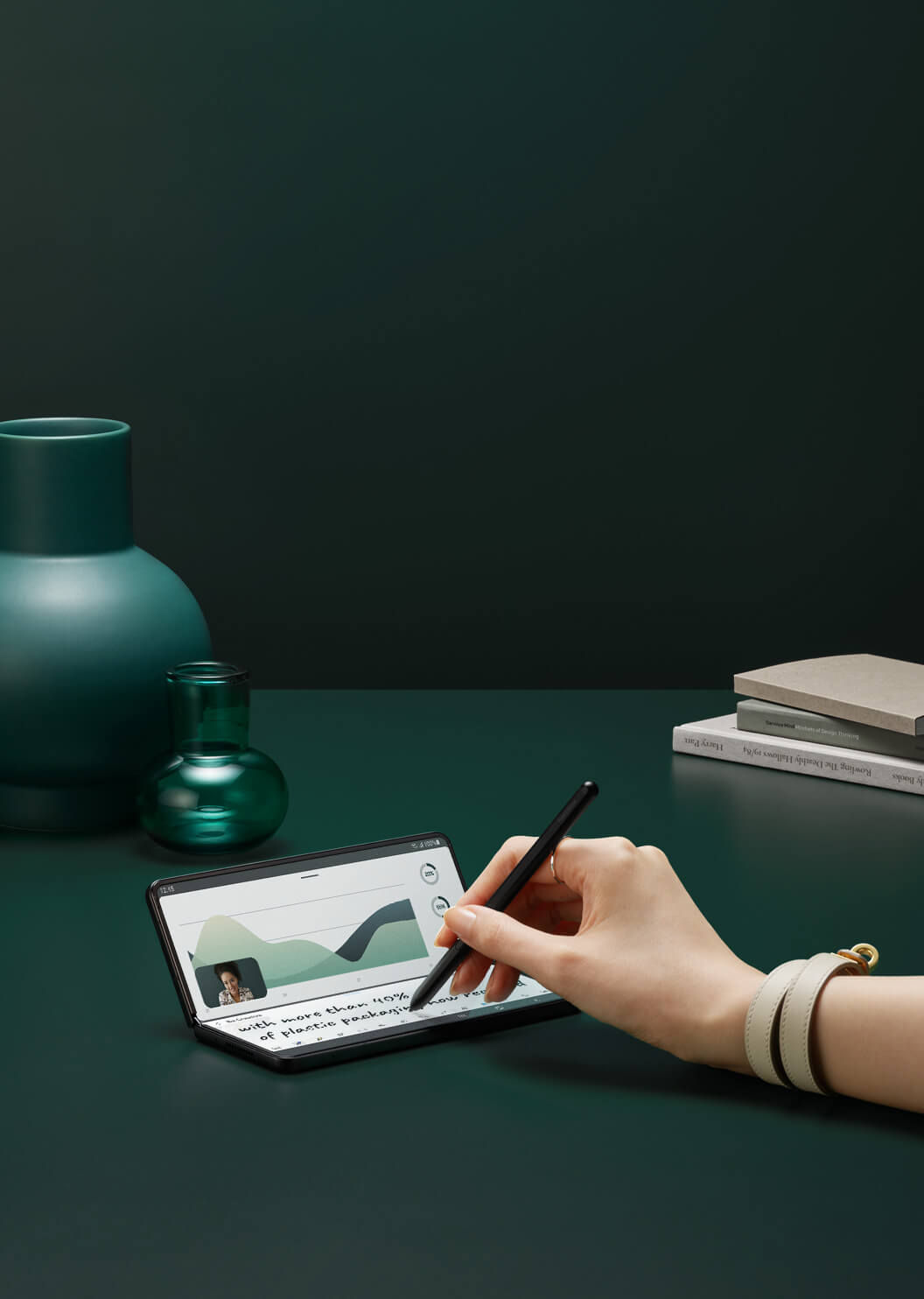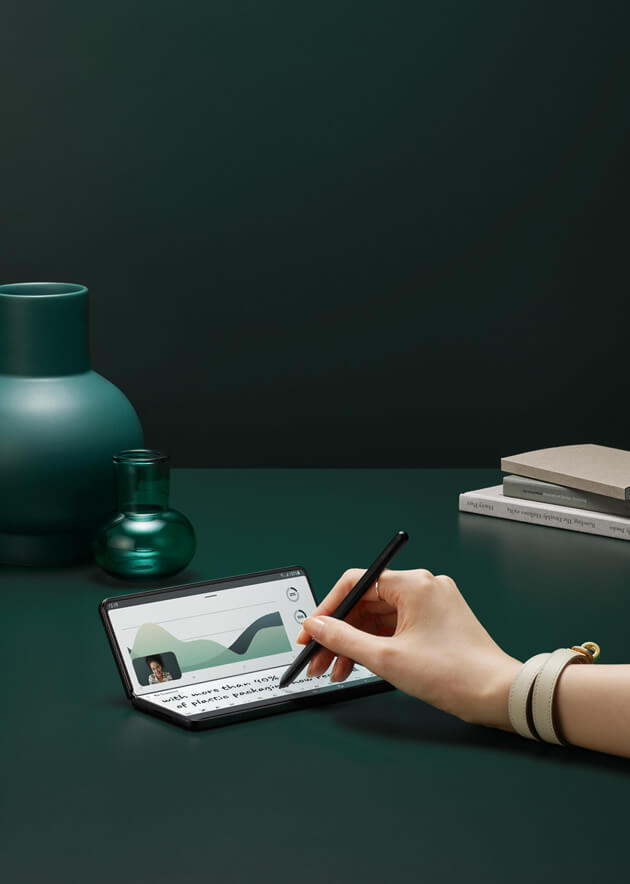 This is the cover image of Work section.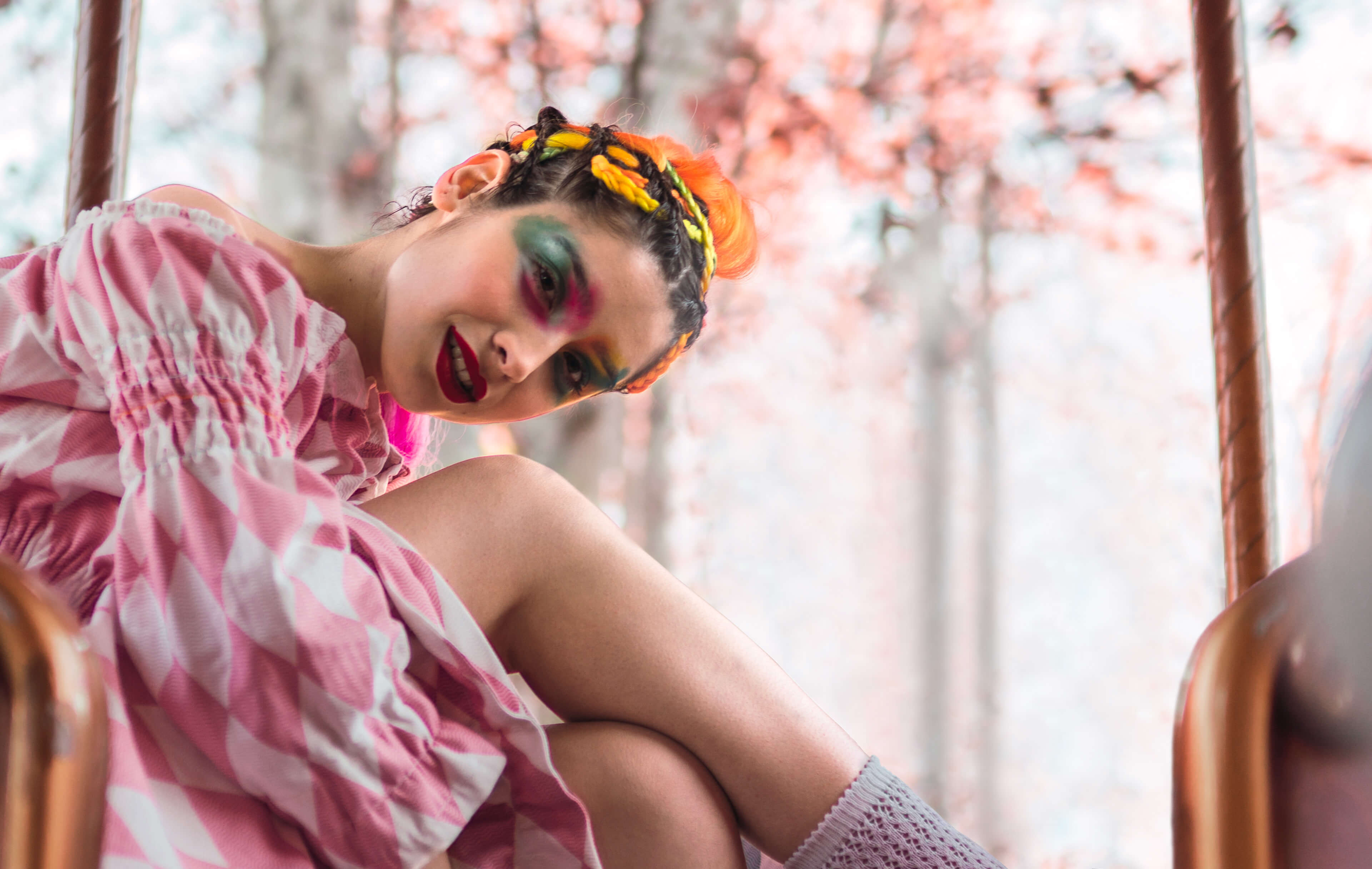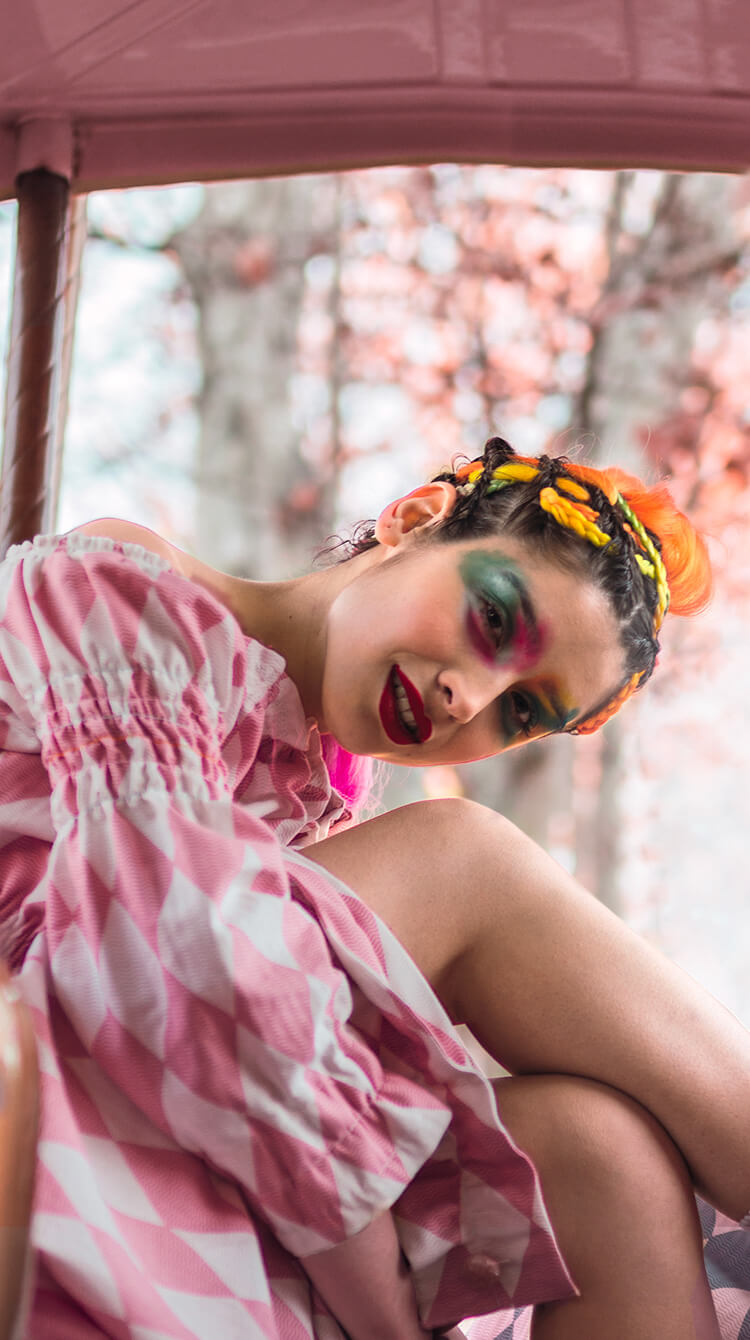 World Communication Tools
Samsung Galaxy Z Flip3's design is already iconic, but it demonstrates its true value when used as a device to communicate with a larger group of people. Live broadcasting and vlogs can be filmed in innovate ways by propping up the folded phone, and you can easily take selfies with the Cover Screen when having fun splashing in the water. Galaxy Z Flip3 expands the reach of modern lifestyles that are characterized with unrestrained self-expression and communication with the world at large.
This is a picture of taking a selfie with the Galaxy Z Flip3 in one hand and checking it on the cover screen.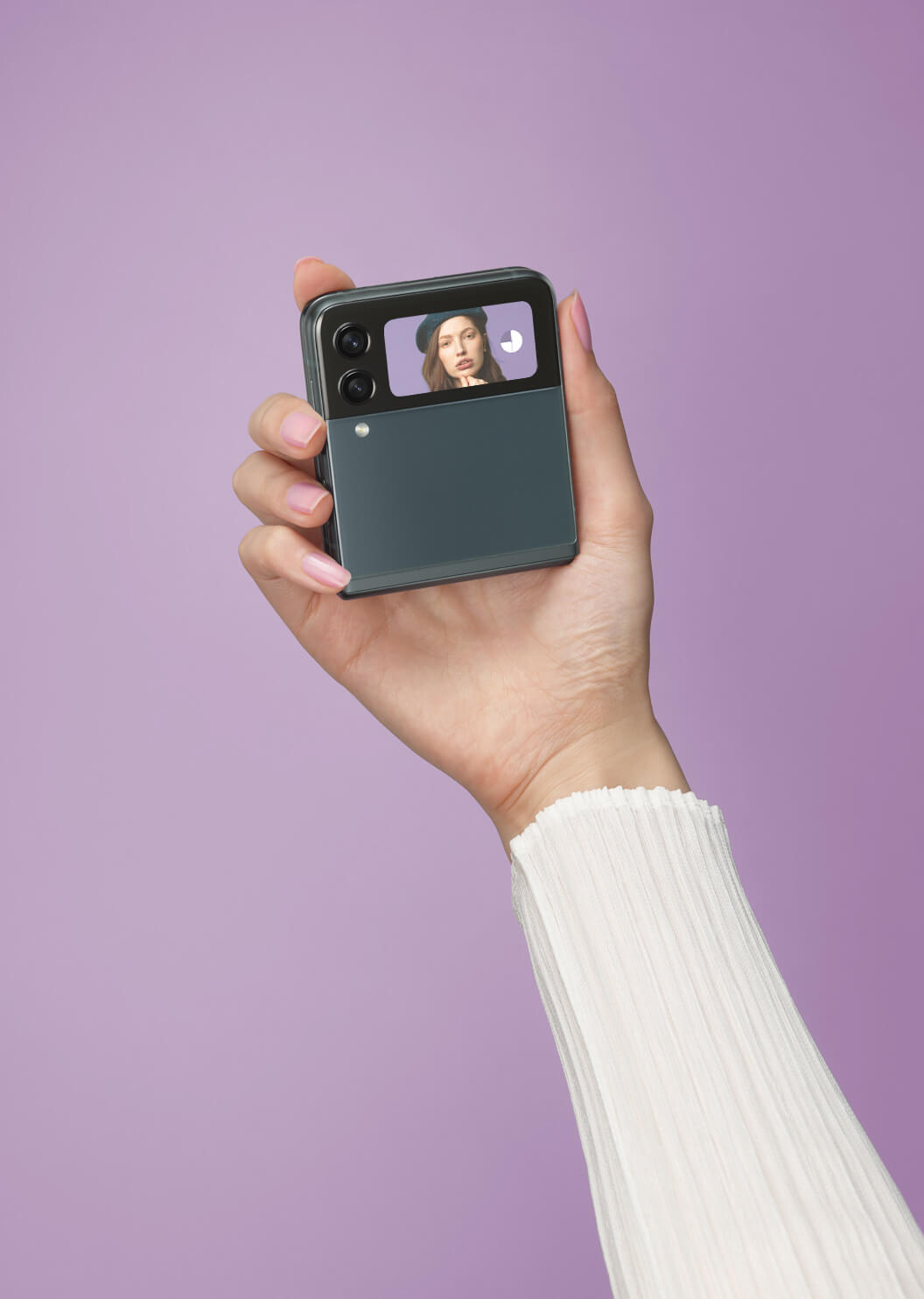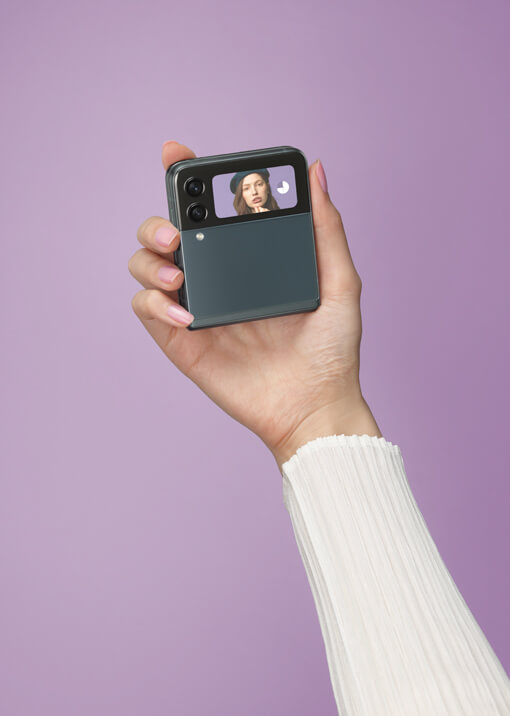 While Samsung Galaxy Z Fold3 and Galaxy Z Flip3 share one design identity, they each strive for different values. Galaxy Z Fold3 pursues the value of perfection by standing the test of time. On the other hand, Galaxy Z Flip3 conveys its presence as a means of respecting diverse preferences and expressing individuality. Both Galaxy Z Fold3 and Galaxy Z Flip3 powerfully reveals their unique colors and identities to establish clear values in the lifestyles of their users.
This picture was taken with Phantom Silver, Phantom Black, and Phantom Green models of Galaxy Z Fold3 on the platform.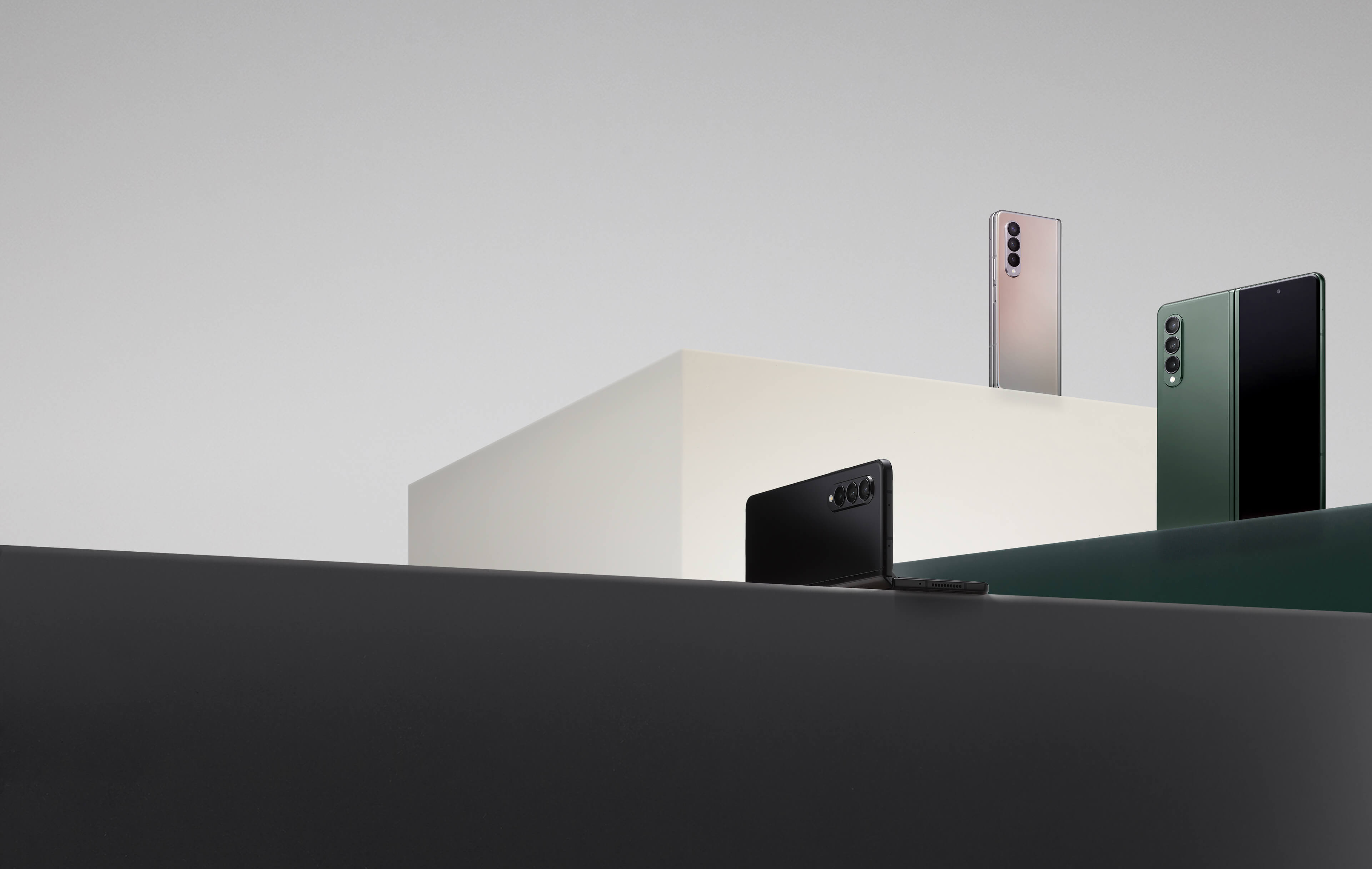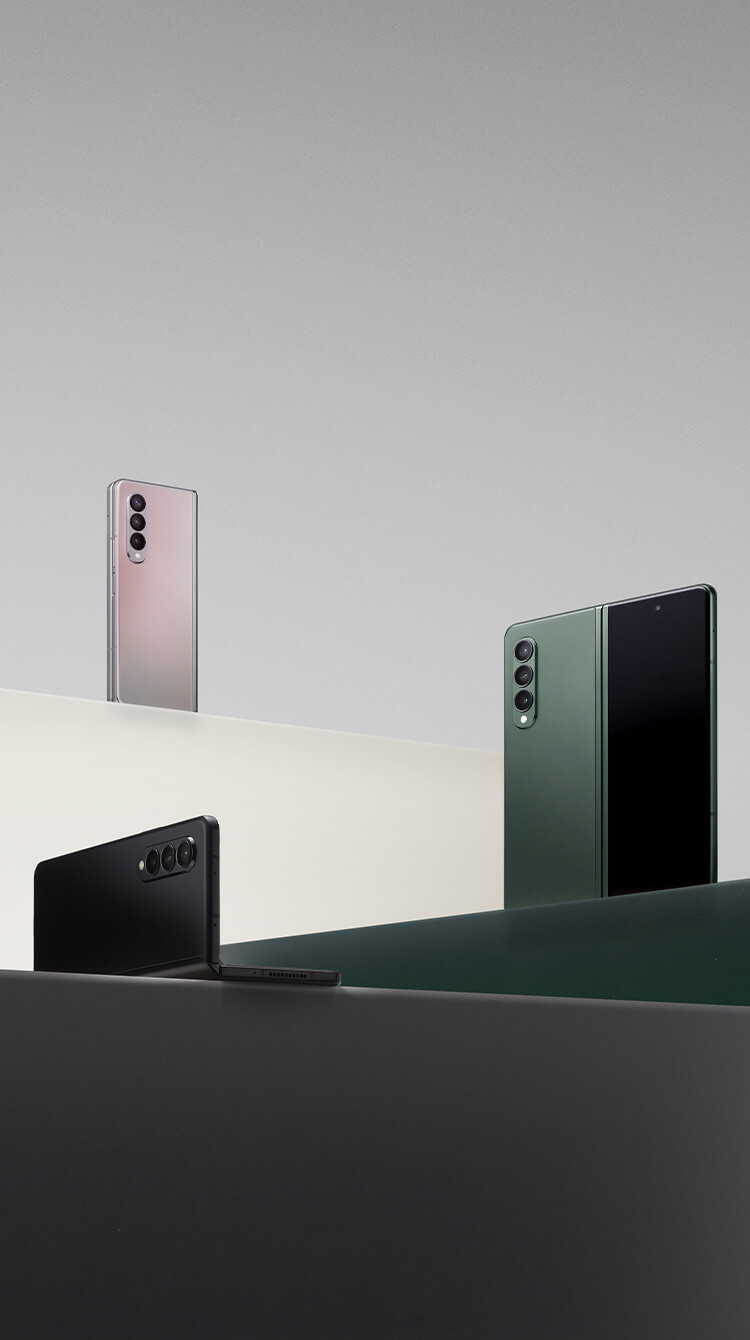 Timeless Essence
Samsung Galaxy Z Fold3 interprets the classics in modern ways and conveys values that penetrates the era with its high-quality color and finish. Phantom Black contains Samsung's unique legacy, while Phantom Green reflects the values of an eco-friendly era. Phantom Silver embodies a new neutral tone and adds depth by gently wrapping a warm pink color. Following the same design context, the case accessory expands its leather cover area to protect both front and back of the device and provides a dedicated case for the S Pen. You can comfortably and singlehandedly carry Galaxy Z Fold3 using its attached ring and enjoy its unique functionality and improved convenience.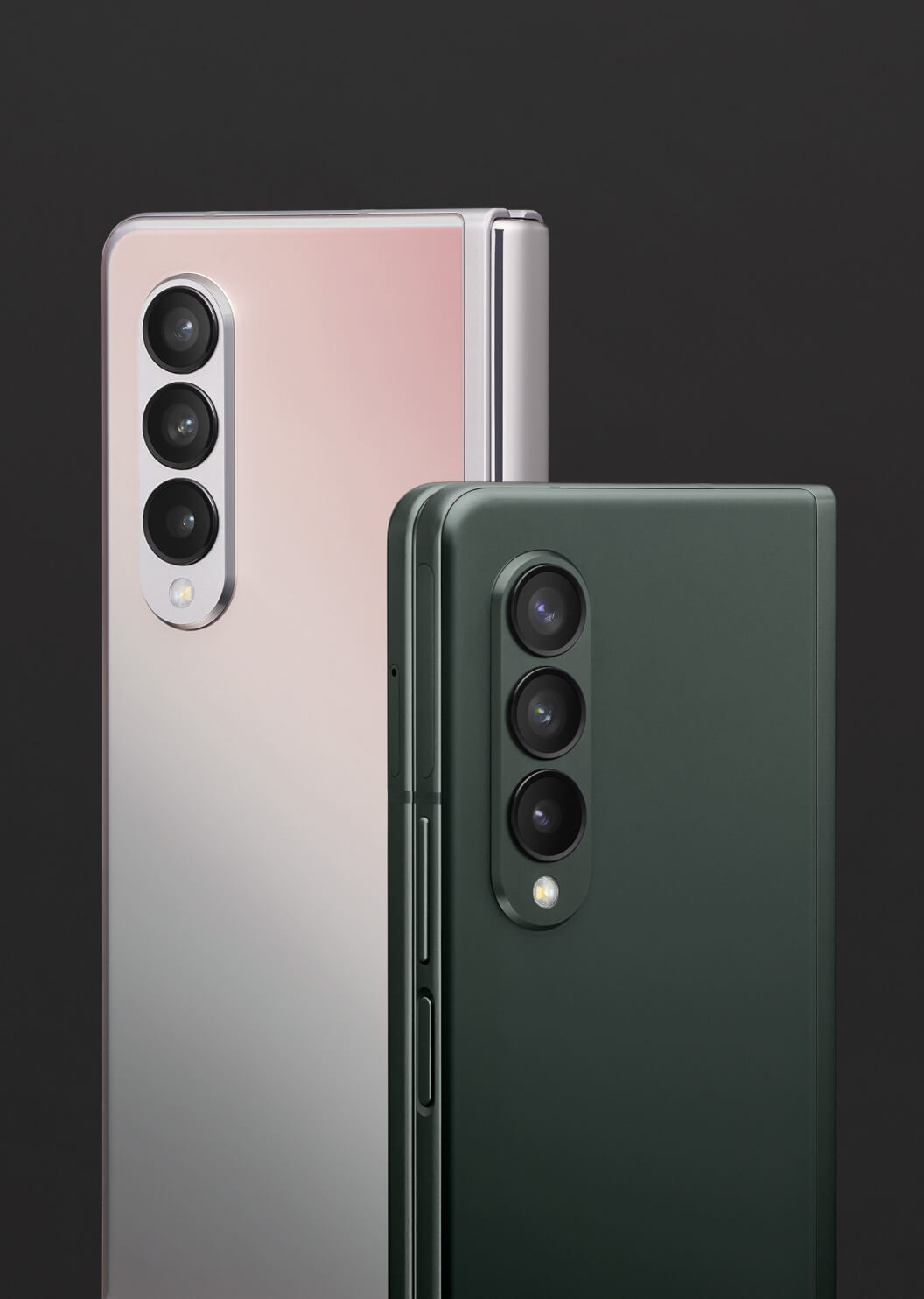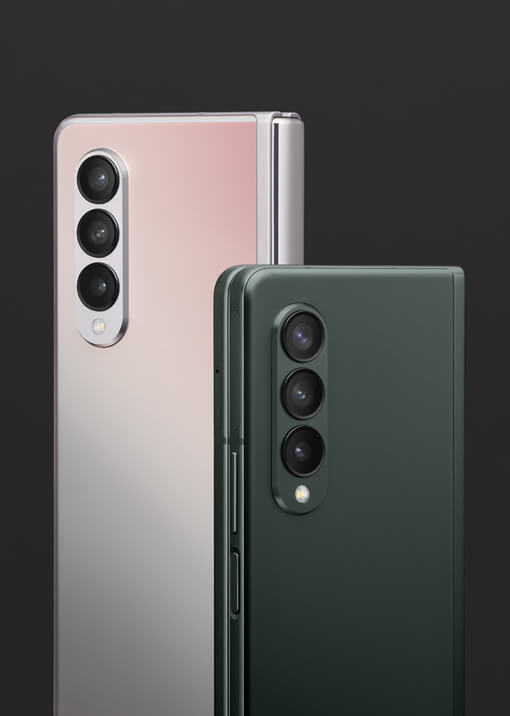 This is an image of a section 3 cover. There are many Galaxy Z Flip3 products and various images of users are synthesized.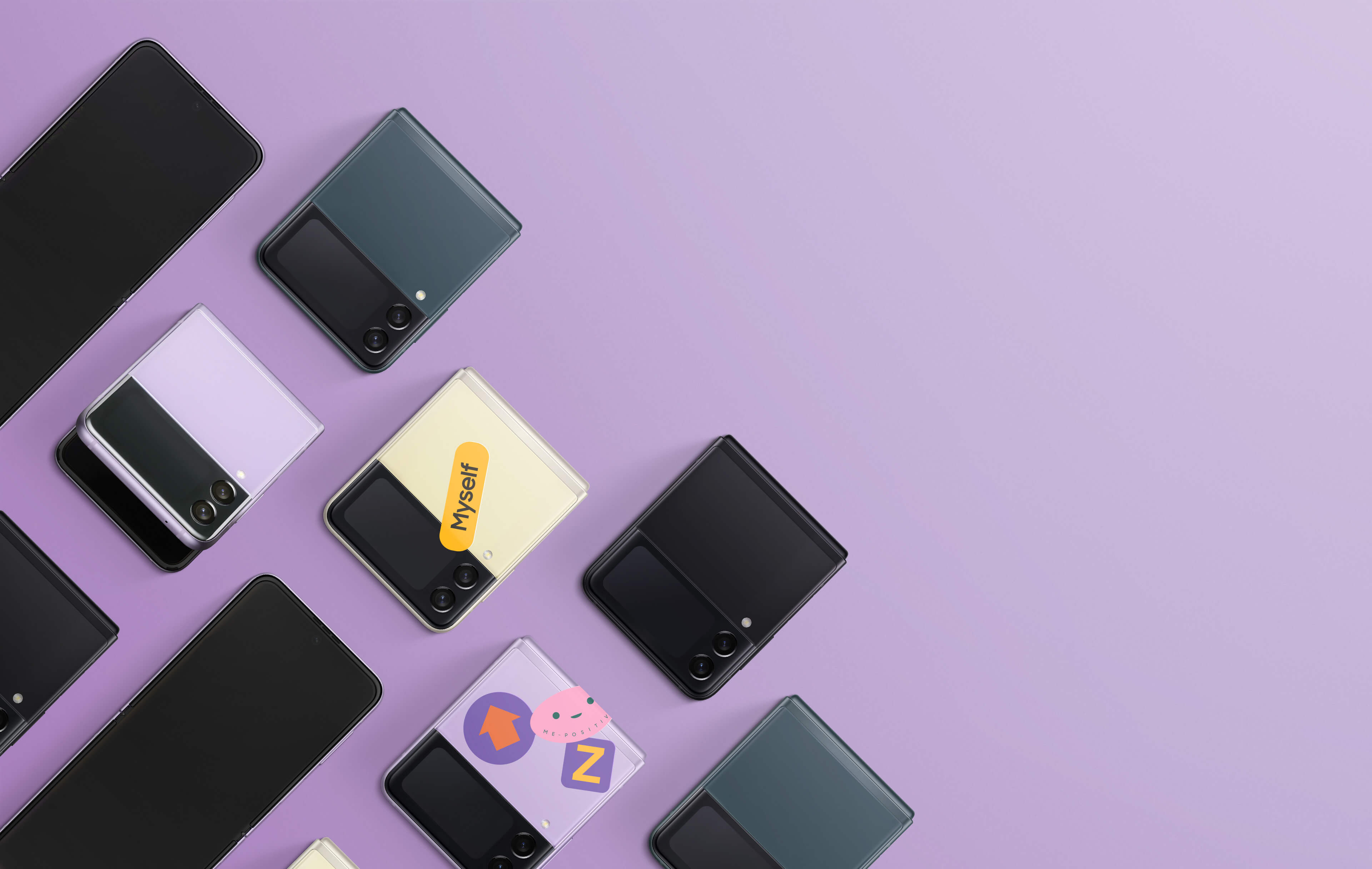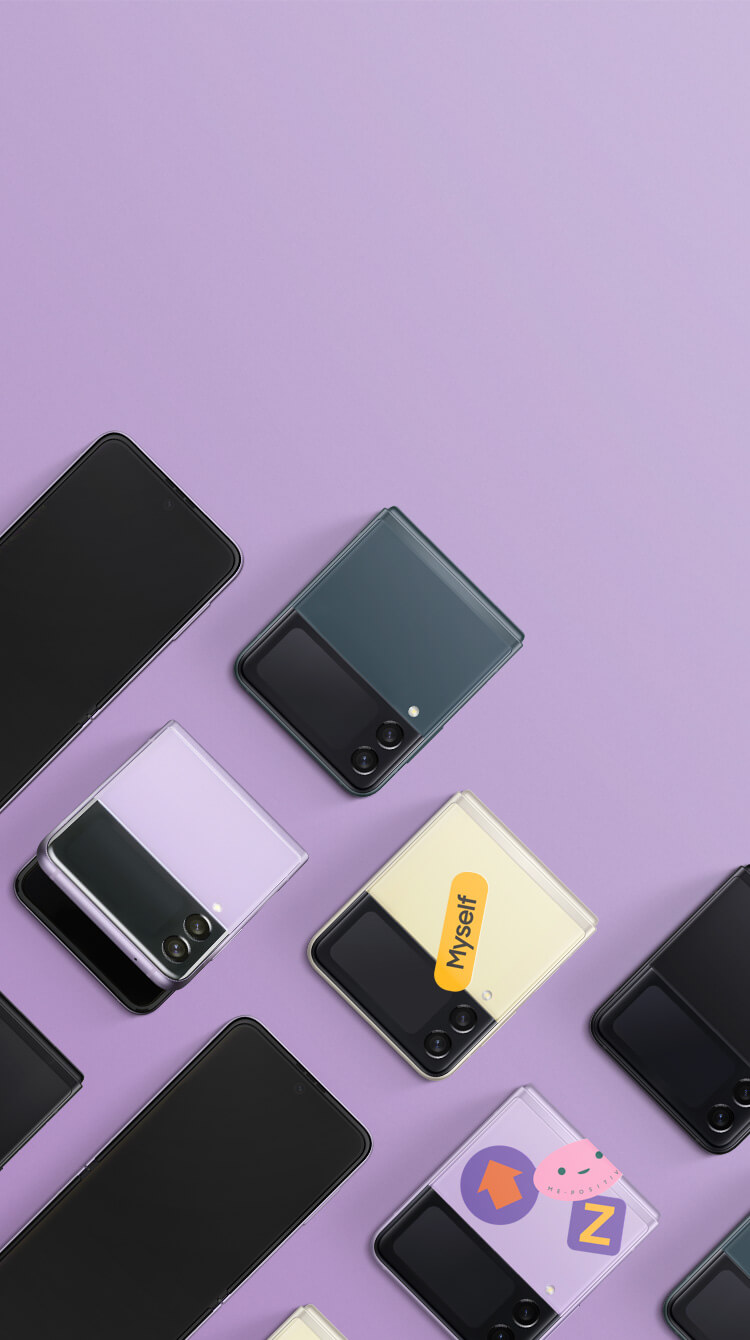 Unique Tastes Coming Full Circle
Samsung Galaxy Z Flip3 has expanded the range of choices and expressions for users to express their personalities and preferences. The experience of decorating covers with various stickers continues its legacy on a larger Cover Screen. By displaying favorite pictures or wallpapers on the Cover Screen, users can express their own style without customizations. Sharply defined proportions and solid, dense colors can help establish your own iconic appearance. For those who prefer unique looks, an exclusive color option is available on Samsung.com. Lastly, complete your smartphone's style through a wide selection of case accessories, including silicon straps and ring grips.
This is the image of decorating the cover screen of Galaxy Z Flip3.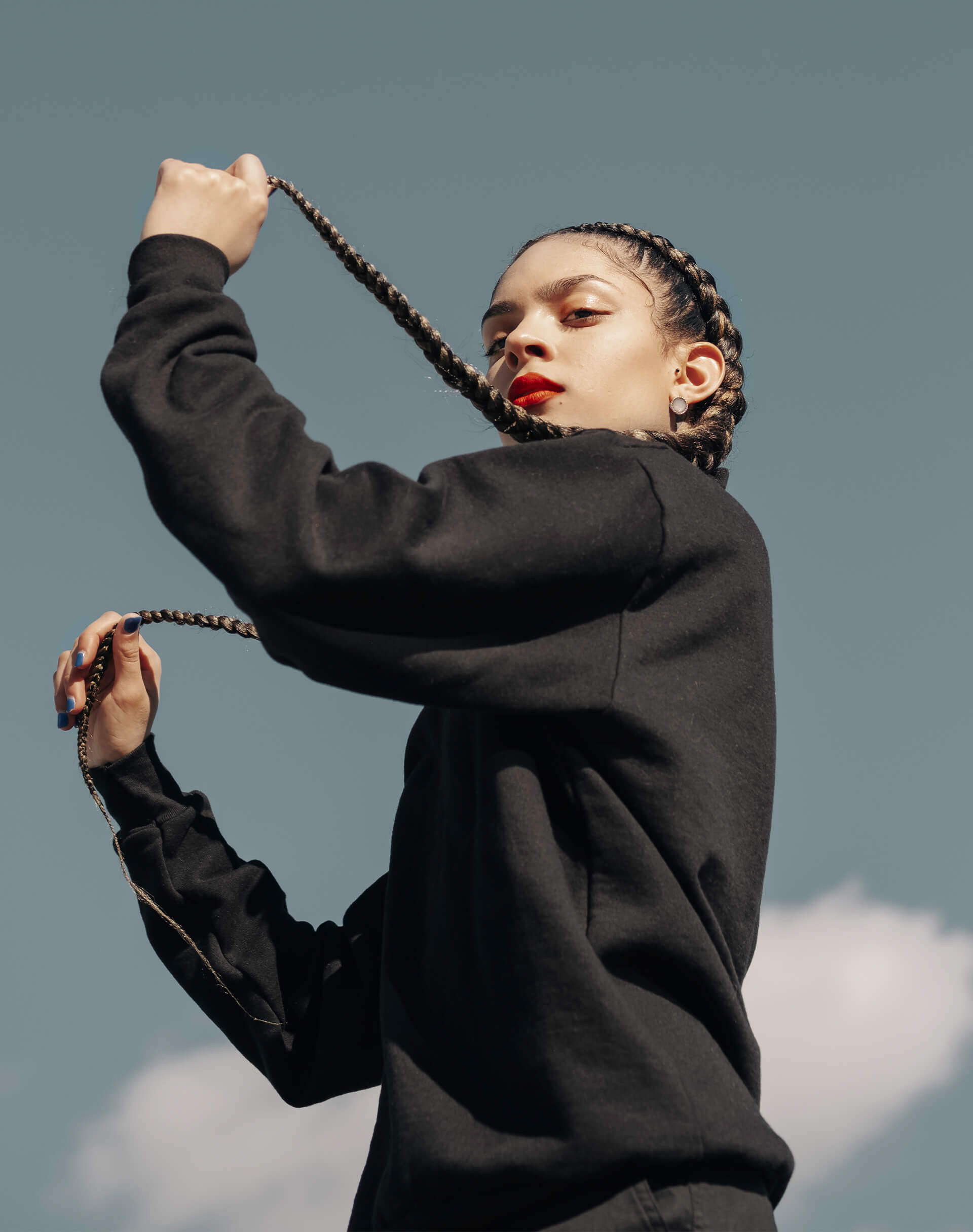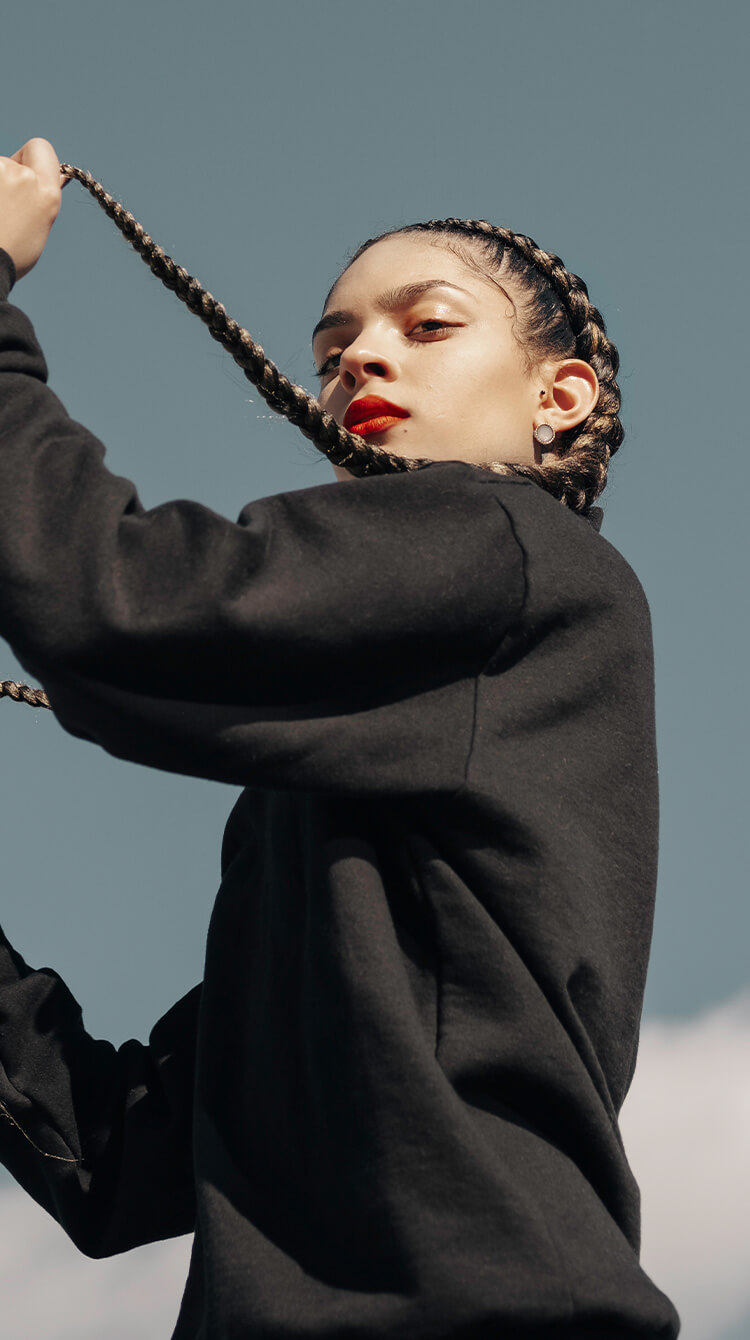 The product image of Galaxy Z Flip3 with various kinds and color covers and various images of unique users are arranged together.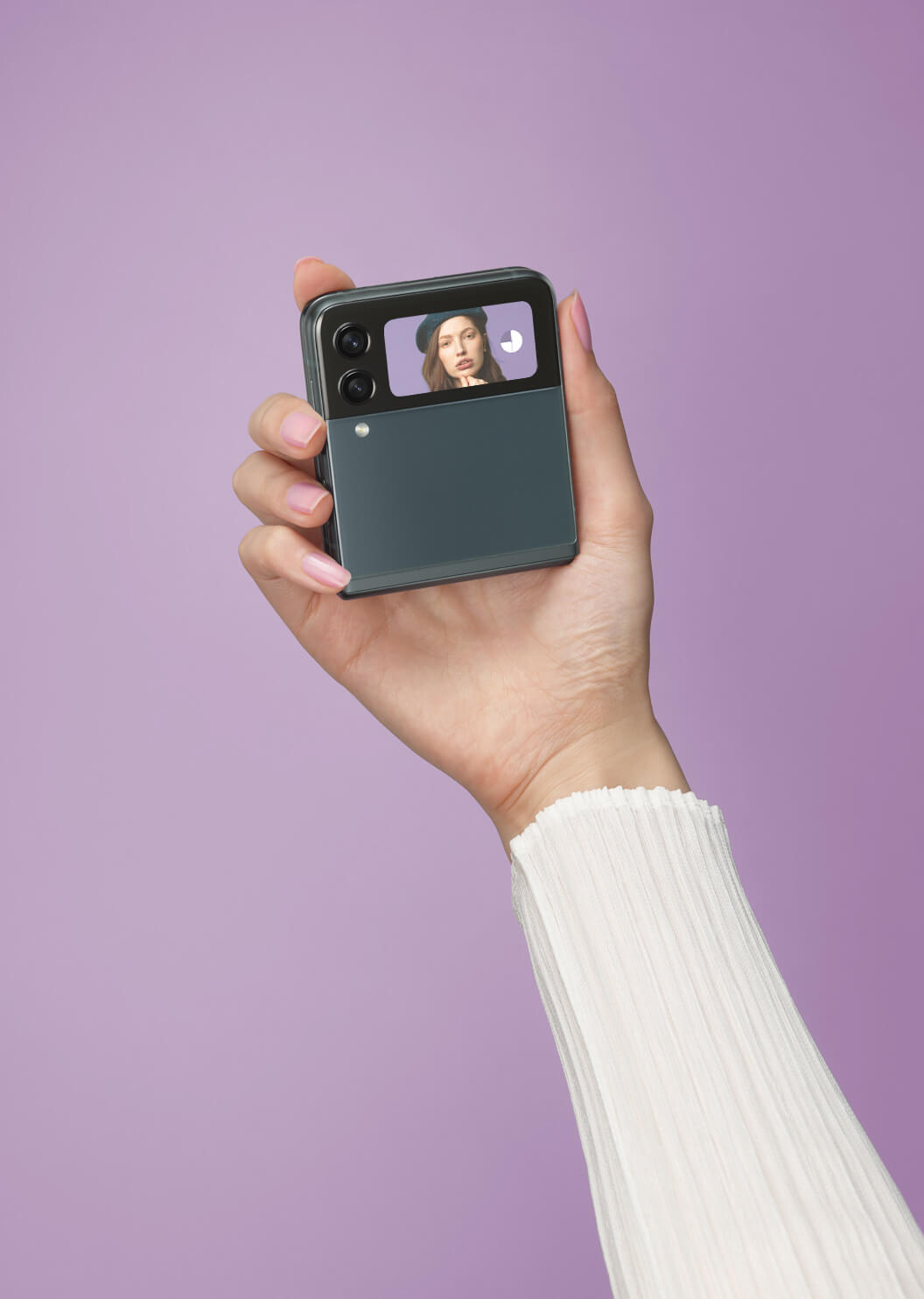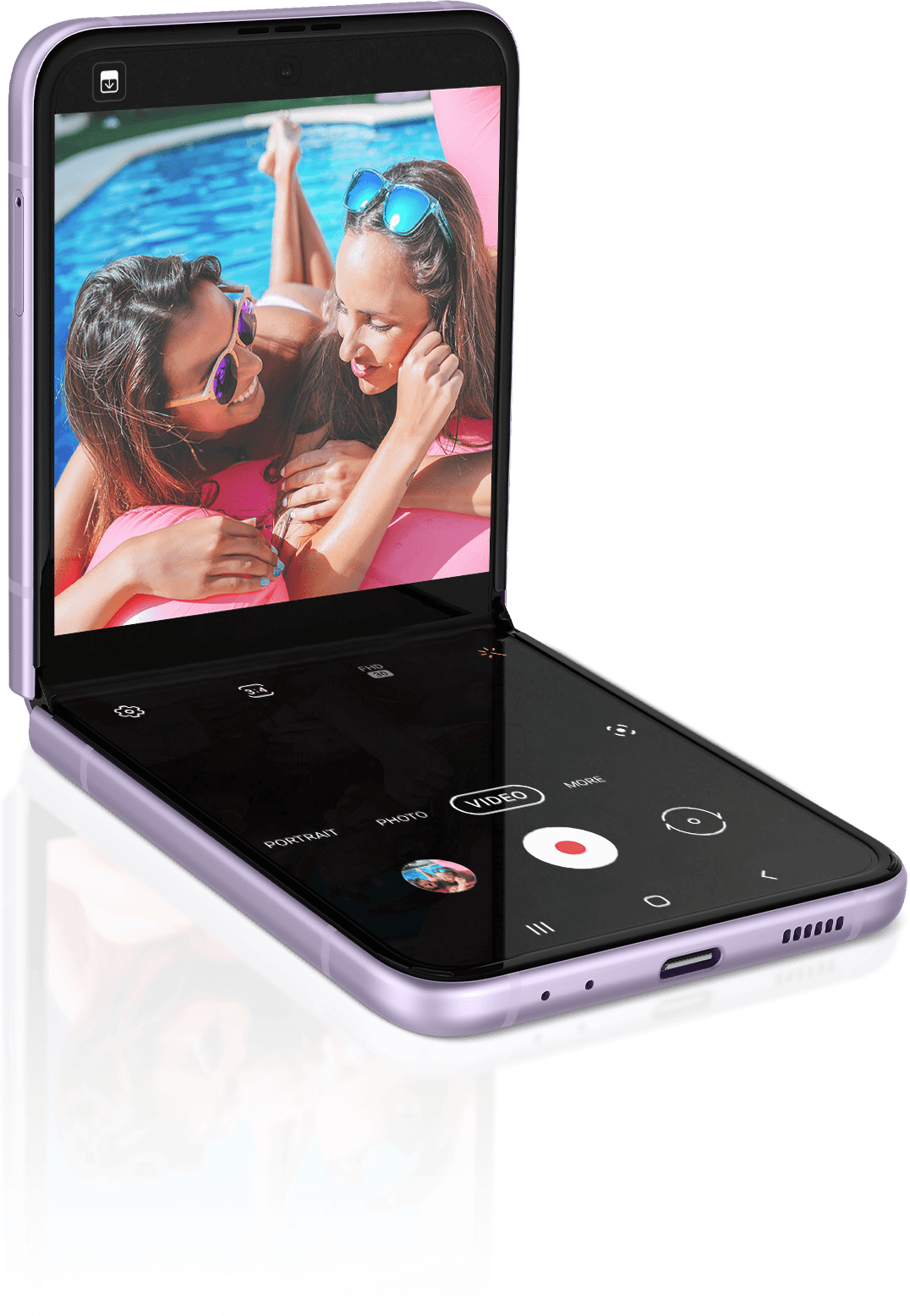 This is an outro house with several Galaxy Z Fold 3 and Galaxy Z Flip3arranged in line.
The journey of Samsung Galaxy Z Fold3 and Galaxy Z Flip3 leads to a new future of mobile life. Staying true to its predecessors in the Galaxy smartphone history, the Galaxy Z series clearly engraves its identity on the unique essence that defines the Galaxy series. Samsung Electronics designers will continuously innovate the Galaxy Z as an effort to endlessly overcome challenges and consistently provide new values and experiences to the users.
Go to samsung.com