A collage of 3 pictures
Today's Young Designers of Samsung
what it means
to be a designer
Scroll
This is an image of pineapple and cactus pot
Here are some young designers who dared to pioneer their own paths
instead of defaulting to known answers. Being the most honest and raw
version of oneself. That is the attitude these young designers have toward
life and work in this present world. Their unique experiences established
new perspectives that cannot be defined by the word 'Design' alone.
A great potential to create designs with new meaning and value lies within
the daily lives and works of these Samsung Electronics designers.
This is an image of bycicle
Mobile Communications Business,
UX Design
Hello. My name is Haekang Jeong. I'm a seasoned veteran in buying and selling
secondhand goods, an afficionado for electronics devices, and a UX designer for
wearable devices at the Mobile Communications Business.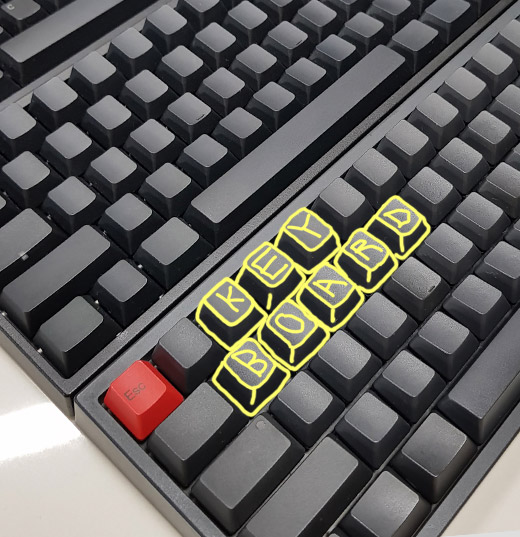 What do you think is the unique appeal
of electronic devices?
The appeal is how new technology makes things possible that were
previously impossible to do. It also changes the ways of our lives.
Back then we needed a desktop PC and a monitor to play games,
but now we can enjoy gaming in the palms of our hands. An electronic
device can bring something you'd imagine to be possible one day
into actual reality. It's almost like magic.
What are some of your aspirations as
an electronics enthusiast?
I want to share my thoughts and experiences by creating contents
that are related to IT products. I didn't want my experiences
accumulated from using countless products become limited
to myself and eventually forgotten. I think the major appeal of social
media is being able to share new information and communicate
with others who share your interests to broaden your horizons.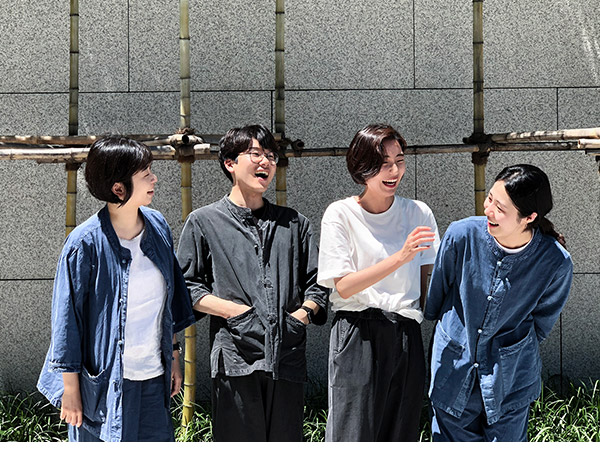 How do your interests and experiences
in IT products help you now?
It is always helpful. I regularly look up IT-related news and habitually
read countless reviews. Since I'm already aware of various cases
and issues, I don't have to take extra time to understand current
trends. Also, I developed three perspectives from buying and selling
devices that became especially helpful when designing products;
the perspective of a meticulous and picky consumer, the perspective
of an actual user who analyzes and reviews a product,
and the perspective of a product owner who understands and can
advocate the strengths and appeal of a product.
Not only are you a designer,
but you also bear the titles of being
a master in secondhand deals and
an electronics afficionado.
I first delved into the used goods market when I was in junior high
to purchase a handheld gaming device. Back then, a new device was
nearly $100, but a used device was being sold for only $40. I felt like
I had just discovered hidden cheat codes to a game. That's when
I started to buy and sell various electronic devices from game consoles,
MP3s, PMPs, to PDAs and grew my interest in all sorts of electronics.
This eventually led to my current profession.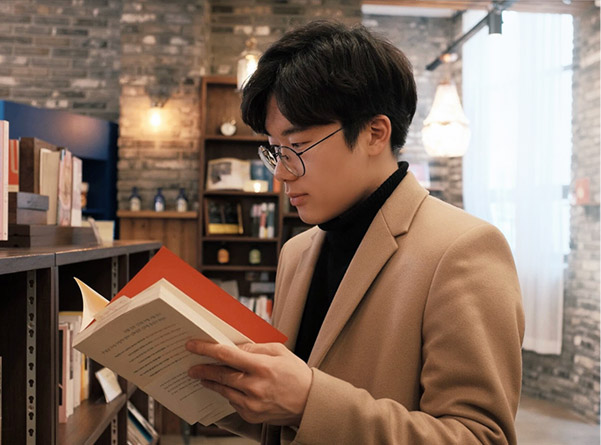 I can tell how passionate you are about
this. I'm curious how this eventually led
to your profession.
I used to own a MP3 device that had a GUI that let its users
personally design and change on-screen themes. A lot of users
actively created their own themes and uploaded them to online
communities to share. I felt like I was using a new device by simply
changing the theme, and this was a novel experience for me.
Until then I was mostly focused on product design and specifications,
and this experience taught me about the values that software can
provide to users. This kindled my desire to be a creator and
eventually led me to aspire to become a designer.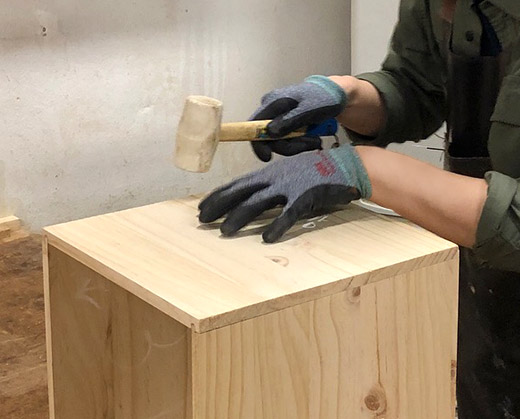 What kind of designer do you want to be
in the future?
I want to be a designer who challenges the norm. I wish to create
significant change that can even replace universal standards.
To achieve such a feat, I must always retain a strong sense of curiosity
toward the world. These are the characteristics that define the kind
of designer I ultimately wish to become.
This is a image of a pile of books and pot lying on the shelf
Corporate Design Center,
Graphic Design
Hi. My name is Jiyoung Jeon, a graphic designer at the Corporate Design Center
who is very interested in independent publishing and likes to enjoy simple yet
definitive forms of happiness in life.
You double-majored in visual design
and psychology. That is an interesting
combination.
I always enjoyed multitasking. I wanted to study other disciplines
than design. Graphic design is used to express complicated brand
identities, histories, and functions in the refined language of graphics.
Psychology on the other hand teaches us how to communicate
and articulate a person's inner thoughts, which can often be unclear,
in concrete words and ideas. In that sense, psychology adapts
the same approach as graphic design. Every time I first start a design,
I tend to contemplate on peoples' lifestyles and ways of thinking
before I get to the visual aspects.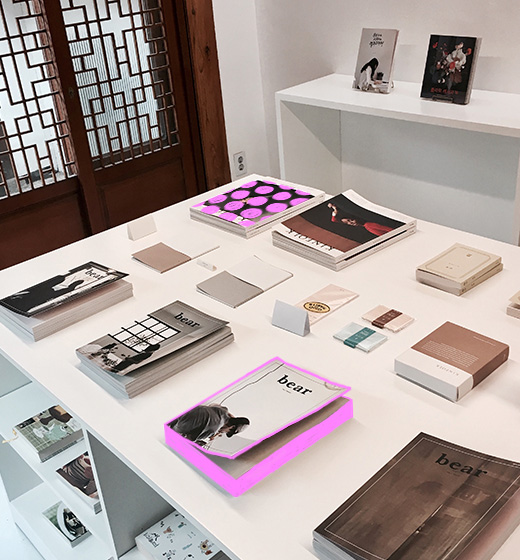 How do your personal sensibilities help
you as a designer?
To me, distinct values are more important that efficiency or
function. Nowadays there are more and more people who pursue
their personal stories and values. Some people might consider my
sensibilities as nothing more than personal preference, but for me,
it serves as an infinite source from which I can draw inspiration
as a designer.
Did your thoughts on design change at
all after joining Samsung Electronics?
Before I joined this team, my design process was mainly focused
on creation. Now, I consider the steps that take place after creation
as well. As an example, when I am designing icons, it is important
to not only focus on creating a beautiful icon but also build a guide
that helps others utilize this icon. Since I am not working alone,
I realized that it's important to set consistent rules for others to
collaborate with more ease.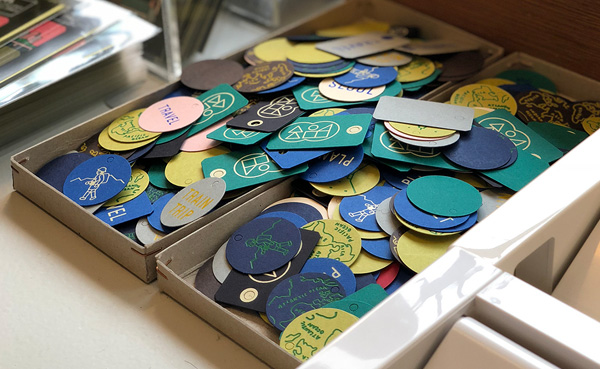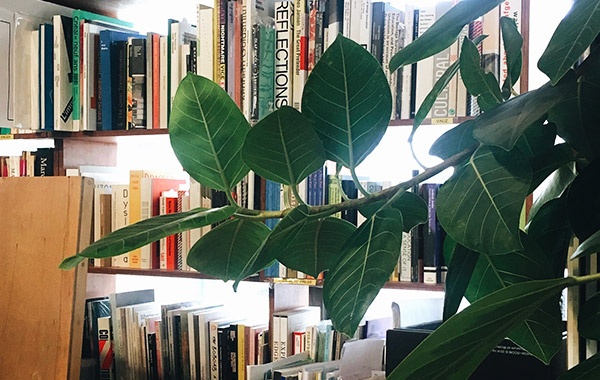 You told us that you have a lot of interest
in independent book publishing.
Bookstores that carry independently published books often have
experimental contents with unique characteristics that can be hard
to handle for major publishers. You can find unusual yet fascinating
cover designs or methods of bookbinding at these places. I love
decorating and filling up my personal space with a wide array
of printed materials, so it is hard to stop buying from these stores.
Whenever I'd visit these stores I never leave empty-handed.
Seems like you really enjoy going to
bookstores.
Yes! I often visit Gyeongridan-gil and Yeonnam-dong* where there
are groups of independently published bookstores. I also enjoy
venturing into alleyways to find cafés where I can sit down and read
a newly purchased book. I like taking photographs as well,
so I always carry my camera with me too. If I had the time I want
to live in Amsterdam for about a month, exploring lovely shops
and bookstores hidden in the alleys and take photos of
straight-laced buildings or signs that are written in beautiful font.
*Places in Seoul where unique and trendy shops are located closely.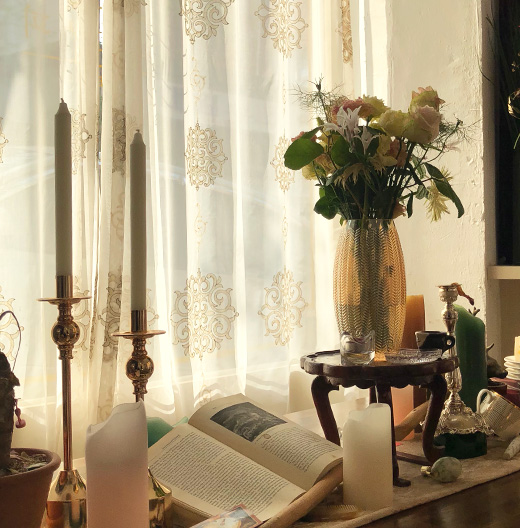 As a designer, are there any messages
you want to communicate to consumers?
I want to create designs that resonate with people. I think a design
gains meaning when it conveys a message to people or becomes
useful rather than just being visually impressive on its own like
an artwork. I think about consumers with this mindset whenever
I work, even during minor tasks such as slightly adjusting the
thickness or size of a font. My desire to create designs that resonate
with our consumers propels me to create even better designs.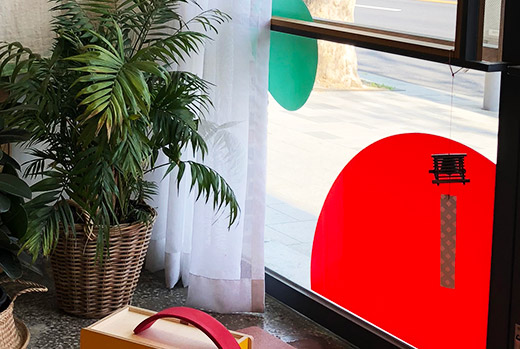 This is an image of light.
Digital Appliances Business,
Product Design
Hello. My name is Kangkyung Lee. I am an avid traveler and food connoisseur,
as well as a home appliance product designer at the Digital Appliances Business.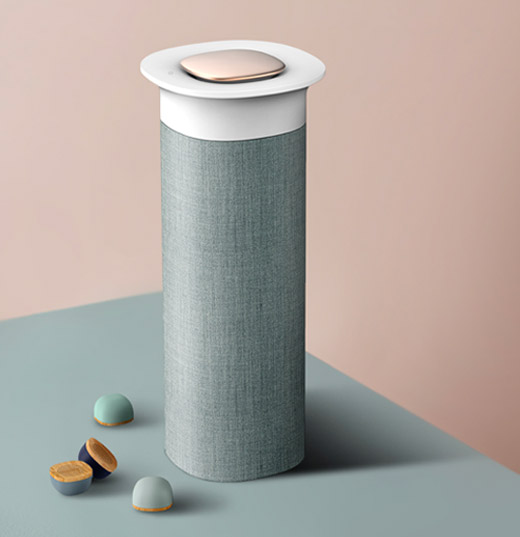 Seems like you value your relationships
with people.
Definitely. I especially enjoy sharing delicious dishes and drinks
with people. If I weren't a designer I probably would have remodeled
a house near the ocean to operate a café by day and a bar by night.
It truly makes me happy when I see people enjoy the food I make.
Once I retire, I want to become an oceanside barkeep and hang out
with a wide variety of people while I surf and dive as much as my
heart desires.
I heard you applied to the Digital
Appliances Business even before you
joined Samsung Electronics. When did
your interest in home appliances first
begin?
Prior to joining Samsung Electronics, I participated in a program held
by Samsung Design Membership. I joined a project that dealt with
a collaboration between furniture and home appliances,
and a Samsung Electronics' Digital Appliances Business designer
served as a tutor for the project. Thanks to the passionate teachings
of that tutor, I learned a lot about digital appliance design
and developed an interest in home appliances.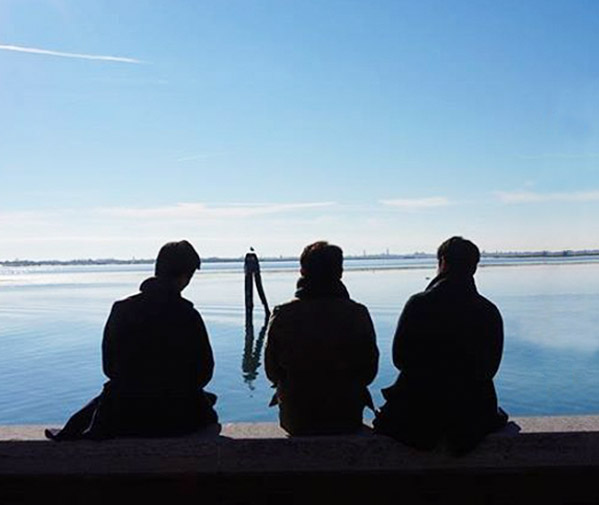 I heard you have been selected as
a 'Super Rookie' among the new recruits.
It was all thanks to my team. I think my desire to build great
relationships led to this fortunate result. Even now I make my
utmost effort to maintain positive relationships with my coworkers.
Since we are bound by work, it takes some extra behind-the-scenes
effort. I try to stick to the basics, which is about carefully listening
to the opinions of others and being considerate.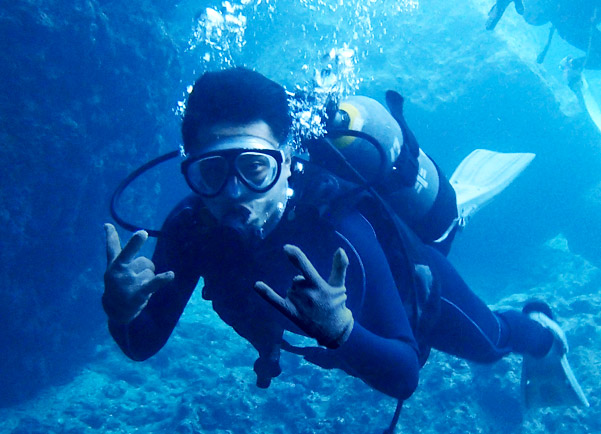 What do you think defines a great home
appliance design?
I used to mainly focus on usability for a product, but now I examine
whether a product's details are considerate of its users. I make sure
to look closely into every aspect of the design, from exterior design,
CMF, to the details that go into each element. I consider
the Wind-Free air conditioner designs to be examples of not only
great design but also exceptional technology that transformed the
existing form of home appliances to better cater to the needs of users.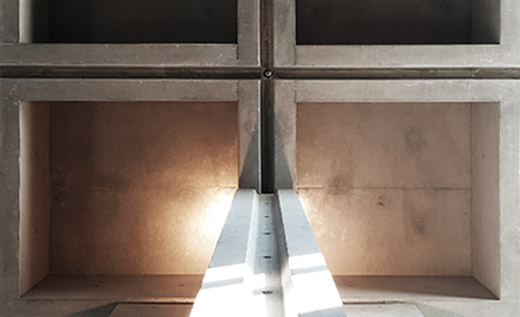 Wow, that's incredible. It seems like you
may have some other designs you want
to create.
That's right. In the future, I want to design the 'transformation
of home appliances to furniture.' Not only do I want home appliances
to adapt the styling elements of furniture, but I also want these
appliances to harmonize with furniture in our present day living
spaces that have evolved over the years.
What kind of designer do you want to
become in the future?
There are a lot of things I want to do. When I was an undergrad,
I took many courses for my major in visual design as well as
in humanities and business. I feel like all the things I learned during
that time became a great source of inspiration for my designs.
Even now when I create idea sketches, I look up both product images
and other visual graphics as well. I want to become a designer who
isn't confined to a single area, capable of handling and adapting
a broader scope of different fields.
This is am image of paintings on walls.
Visual Display Business,
UX Design
Hi, my name is Sanghyun Jang. I am a backpacker who loves to travel and
a UX designer-turned engineer at the Visual Display Business.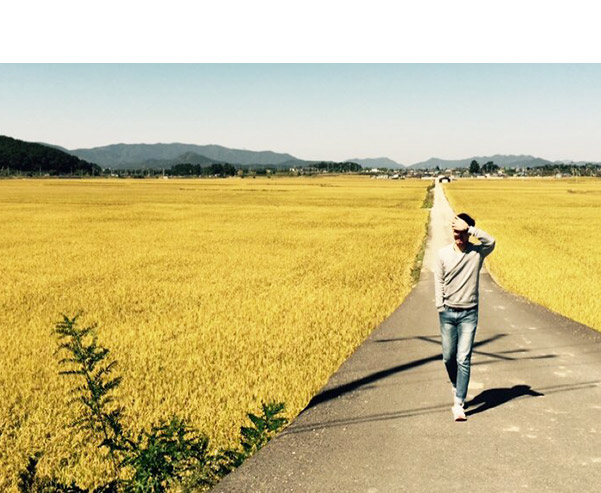 How does having an engineer
perspective help you with your designs?
When drawing a forest, some people will start by drawing a large
outline of a forest. I start with the entrance of the forest and hash
out the details first, such as the composition of flora or the direction
of pathways that lead into the forest. I try to consider all
the possibilities that can occur when I work on my projects.
This method may be more time consuming, but it helps me catch
details that others may miss.
On the other hand, how does being
a designer inspire you?
I'm learning design by working with talented designers in the
company. I used to think that design is just skillfully drawing
a visually appealing piece, but now I realize that consumer-minded
design must take the necessary steps of staking building blocks
while being informed of systematic metrics and statistics.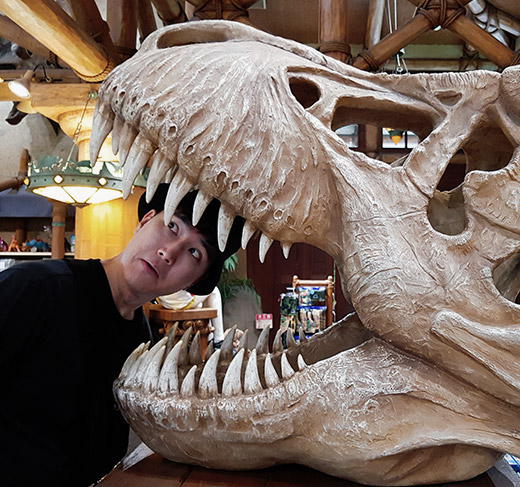 What is a unique quality you have as
a designer?
I enjoy backpacking much more than a luxurious vacation. Getting
first-hand experience by wandering in unfamiliar places or mingling
with the locals is the kind of travel I enjoy. For me, being a designer
is like backpacking. It's a step away from my comfort zone, which
teaches me new knowledge. I think of myself as a pioneer paving
a unique and personal path between the boundaries of developer
and designer.
I'm curious how a computer engineer
became a UX designer.
Back when I was a college student, I used to participate in
programming contests and took part-time gigs in software
development. During this time, I realized that it was not just about
doing a great job in coding. No matter how great a software is,
it's pointless if a user finds it difficult to use the program. I started
to contemplate on how to structure a program so that it is intuitive
and easy to use. This eventually led to my interest in UX design.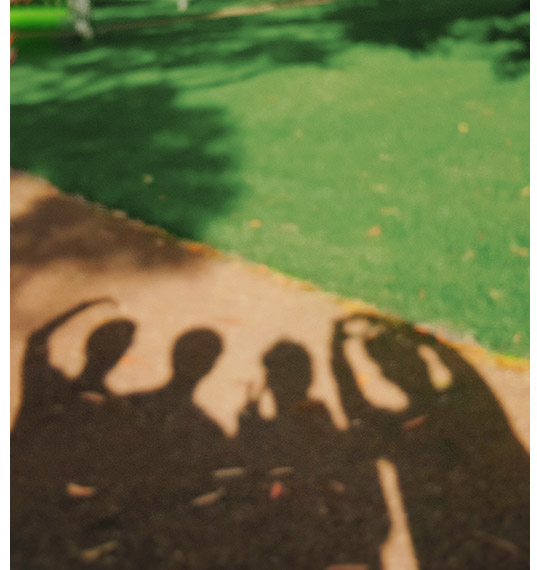 Did your perspective towards design
change after you became a UX designer?
Prior to becoming a UX designer, I thought that there was
a single right answer. I assumed there was a universal formula,
like the golden ratio, which everyone can unanimously agree with.
However, even for a design that effectively adapts a proven universal
formula, I realized that it can be received in countless different ways
depending on the user or situation. I now consider designs
that flexibly respond to user needs to be great and effective.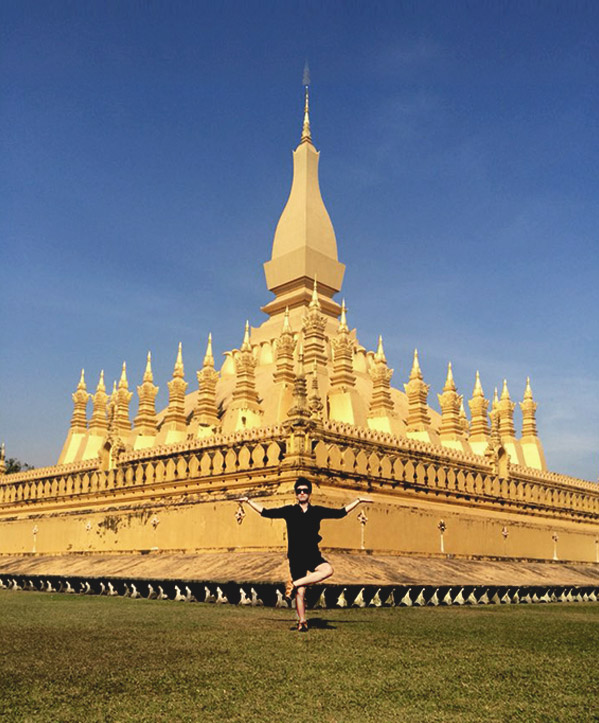 This is an image of metal fence.
Mobile Communications Business,
Product Design
Hello. I'm Hyemin Bae, a product designer at the Mobile Communications Business,
as well as a professional artist specializing in fine art.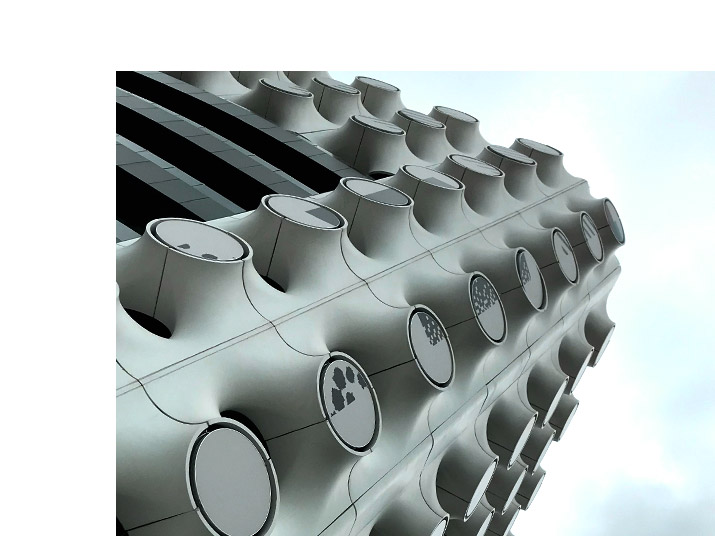 It must've been a difficult process since
the two fields are so different.
Yes, since fine art is mainly about conveying the artist's voice.
It's a one-way communication in which the artist's thoughts,
emotions, and interpretations are more important. It's great if a lot
of people can relate to the artist, but the primary goal isn't about
convincing everybody. Product design on the other hand is about
listening to the voices of users and making the effort to
communicate. I am constantly pondering about designs that can
more easily and comfortably approach a broader audience.
Your perspective toward design must
have changed as well.
Definitely. When I was doing fine art, I liked designs that had
prominent features or unique characteristics. But these designs
often can be impractical for everyday use. Aesthetics are important
but the designs that I like most are ones that are faithful to its
distinct purpose while not missing out on any details in form.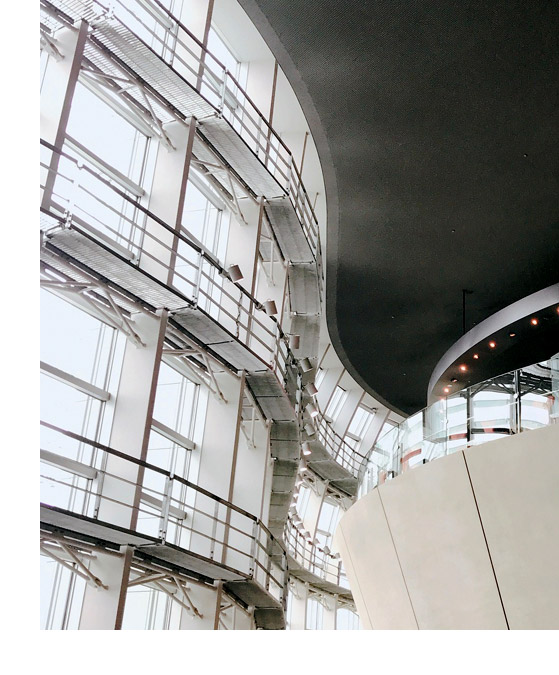 How did you make the transition from
fine art to product design?
I sold my first artwork at my graduate exhibition. The fact that
another person saw something special in my piece and wanted
to purchase it was an incredible feeling for me. After that, I had
a strong conviction of wanting to create products that a lot of people
desired and consequently transitioned over to product design.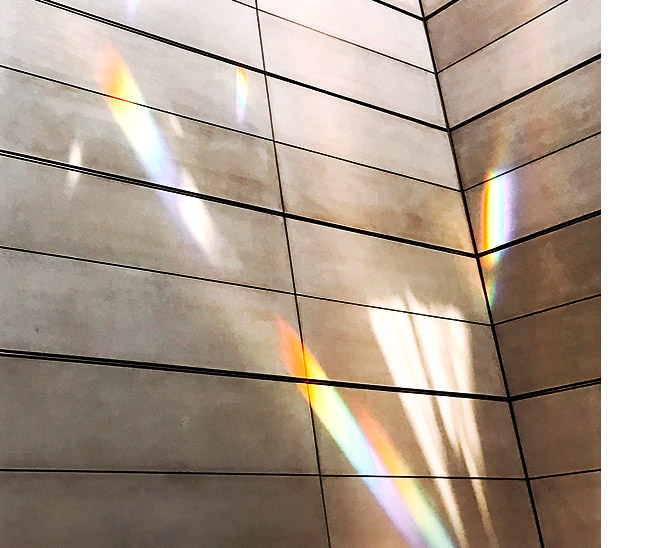 How does your experience in fine art
help you as a designer?
The concepts of color and ratio are good examples. When I create
an artwork, I think about which areas I want to draw attention
to depending on the emotions and messages I wish to convey.
I can establish a soothing or anxious atmosphere using the weight
and area of colors. These experiences help me better perceive how
slight changes in color or ratio can affect users when I am designing
products.
What is your dream as a designer?
I want to create a design that can better communicate with users.
Of course, I still have a lot to learn. That's why I never stop asking
questions like 'Why was this particular material used?', 'Why does it
have to be in this form?', or 'How will people use this?'. My dream is
to one day create an art furniture that reflects my unique artistic
sense while being practical as well.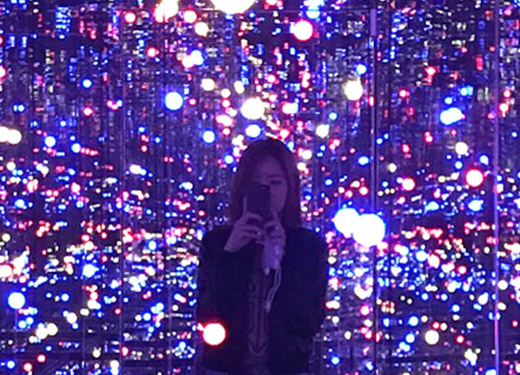 A collage of several pictures.
Experiences and knowledge gained from various fields and
distinct inspirations drawn from unique lifestyles are the driving
force for young, contemporary designers to perceive and express
the world in new ways. These exceptional designers equipped with
one-of-a-kind characteristics and expressions are gathered here
to create a better and brighter tomorrow for Samsung Electronics.