June 27, 2023
Vertical or Horizontal
Perfect for Your Lifestyle, TV Auto Rotation Accessory
This is the key visual imagine of Vertical or Horizontal contents.
In rapidly changing digital environment, videos are constantly evolving. These changes have converted the aspect ratio of 16:9 horizontal video to a vertical format suitable for mobile devices. As short-form content becomes more prevalent, the fixed notion that "videos should be horizontal" is gradually fading away.
Here is an accessory that rotates the TV with just one press of a button. TV Auto Rotation Accessory offers the smart new feature of automatically rotating the screen by recognizing the direction of the device connected to its display. Let's dive into a story that provides such a crisp new viewing experience tailored to our changing lifestyles.
Images are simulated and for illustration purposes only, and may differ from the actual product. The TV Auto Rotating Accessory can only be used on compatible models, as listed on the Samsung website (www.samsung.com).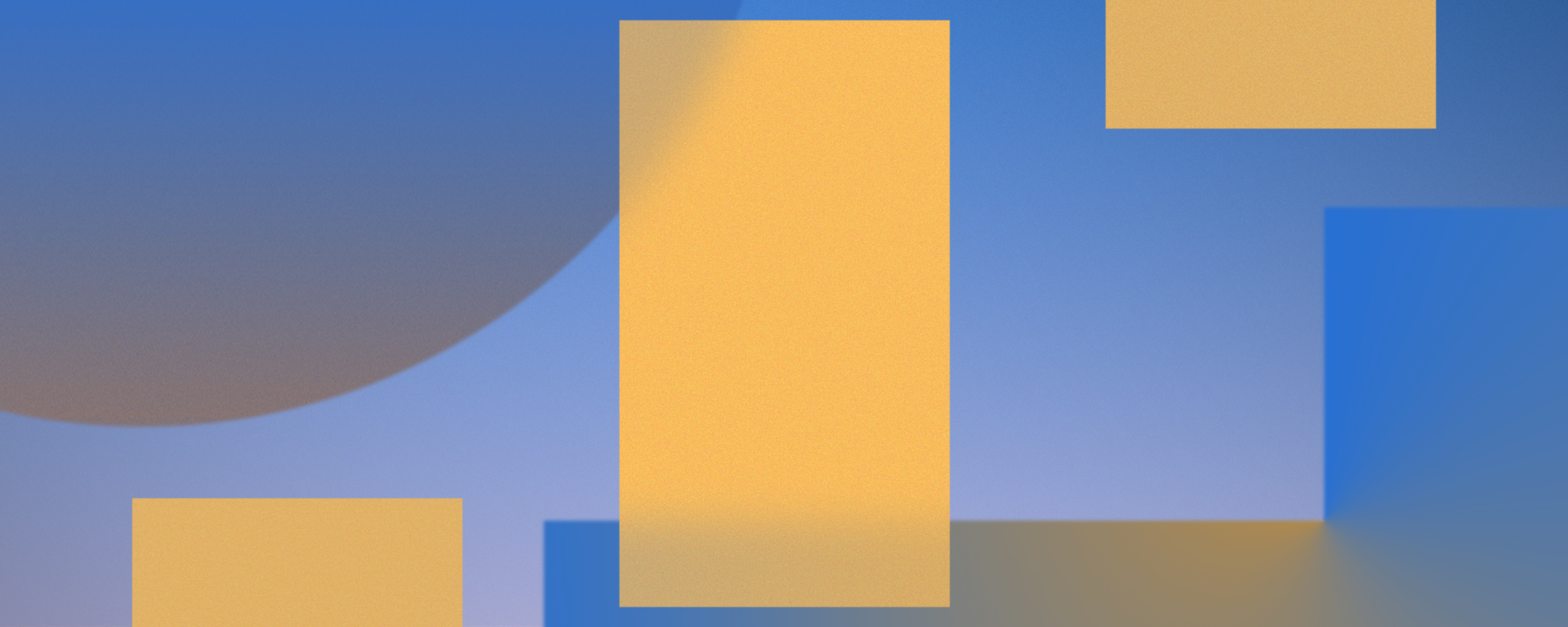 Innovation
Through Rotation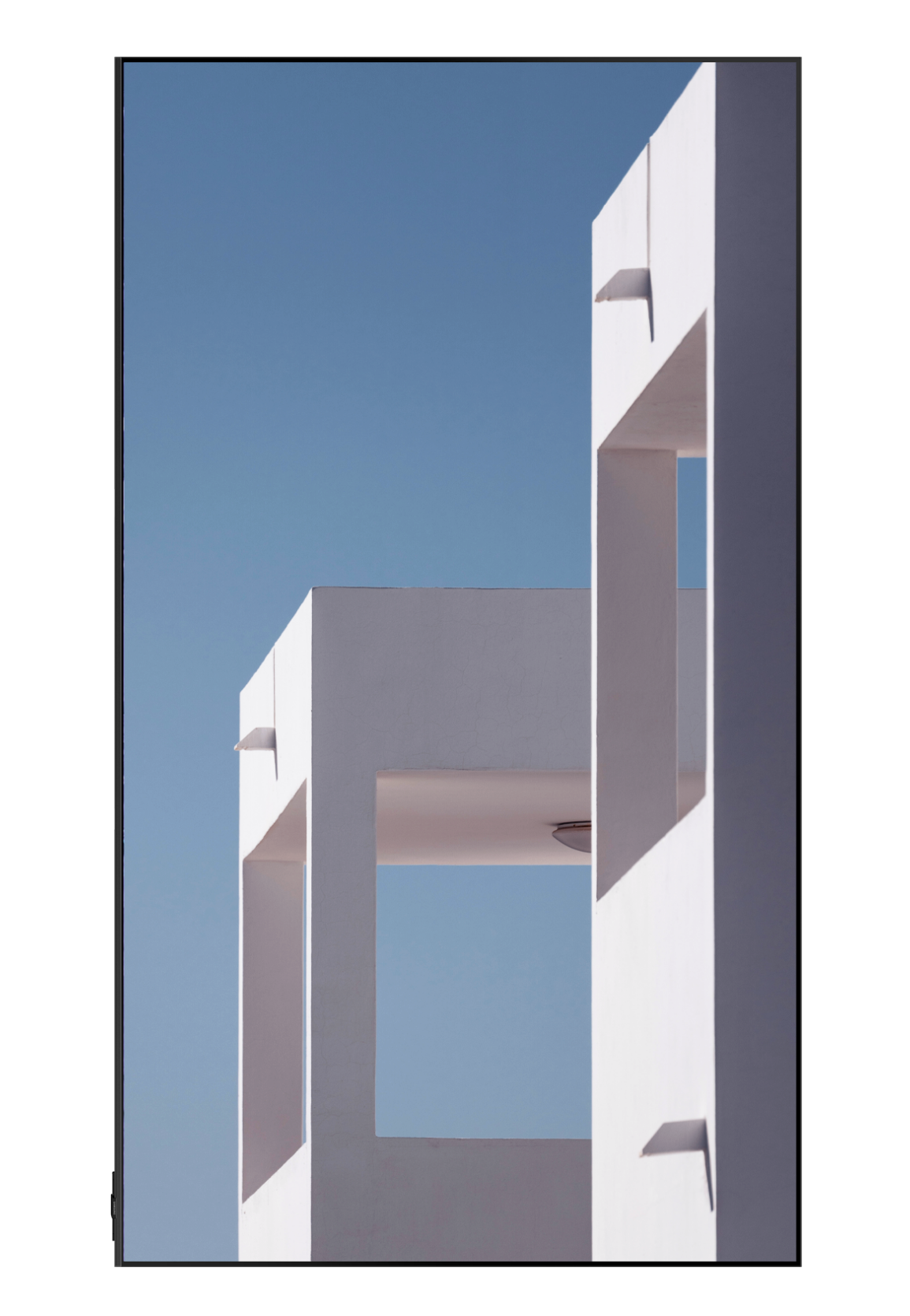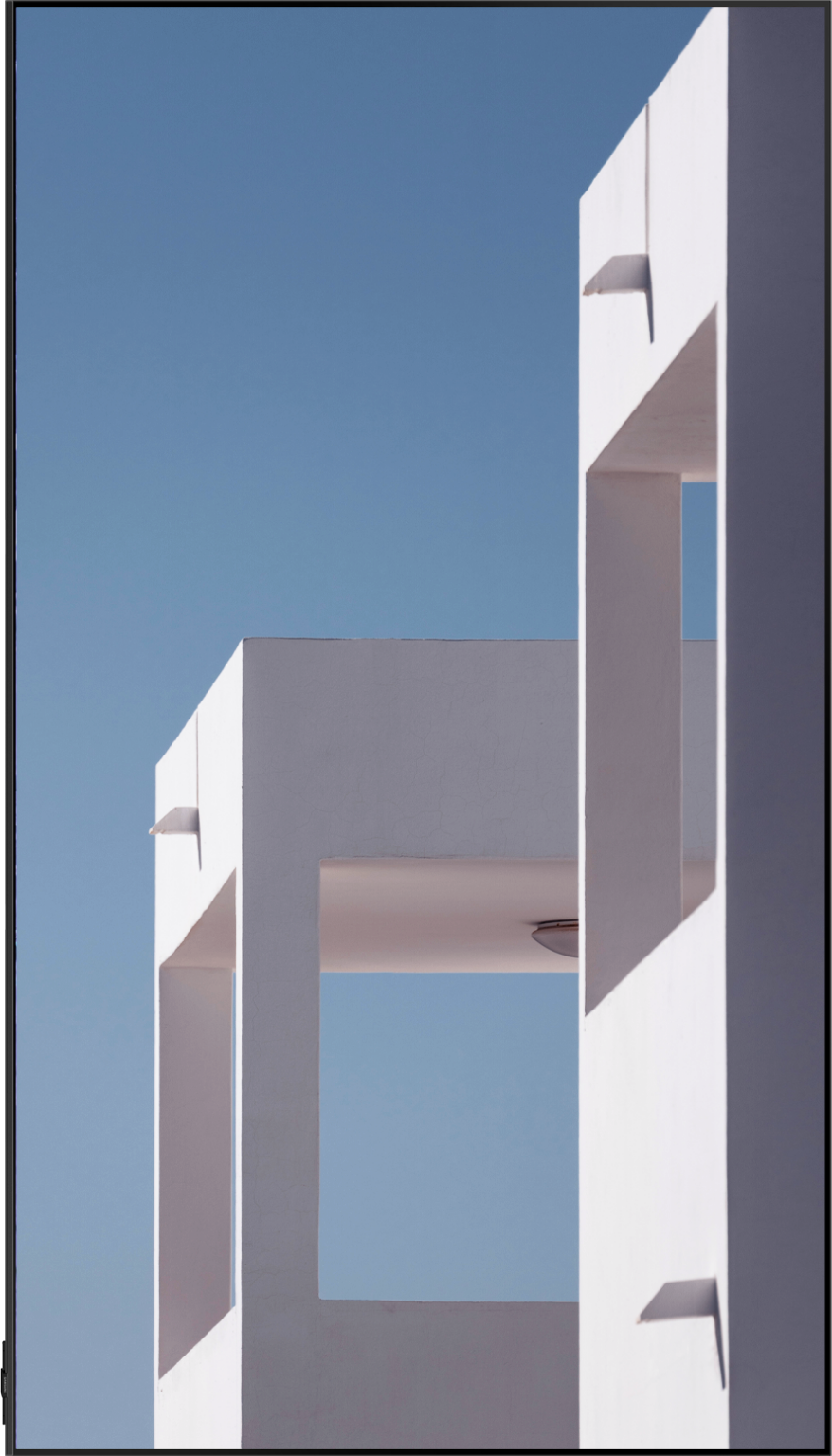 A Cross-sectional Experience
Let's install the Auto Rotation Accessory on the TV and press the automatic rotation button on the remote control. With a smoothly rotating display, you can view multiple screens at once. Furthermore, when connected to a mobile phone, the TV can rotate horizontally or vertically according to the device's direction. This exciting evolution keeps pace with the dynamic changes demanded by today's content environment. It will enhance your immersive video experience by easily switching between horizontal and vertical screens.
Images are simulated and for illustration purposes only.

Multiple Screens at Once
The Multi-view that is activated when switching the TV to vertical mode splits the screen to enjoy various content simultaneously. If you want to access more information while watching a horizontal video, try rotating the display vertically. Multi-view will run automatically, allowing you to search for information related to the video at the top or bottom of the screen. It is also useful for managing your health. By mirroring* the mobile phone, your entire body will be displayed on the screen. Then try correcting your posture by watching a video displaying relevant exercise techniques right by your own image. You will discover new ways to use your TV.
Mobile mirroring is only supported on Samsung mobile devices installed with Android version 10 or higher, and may vary depending on the content.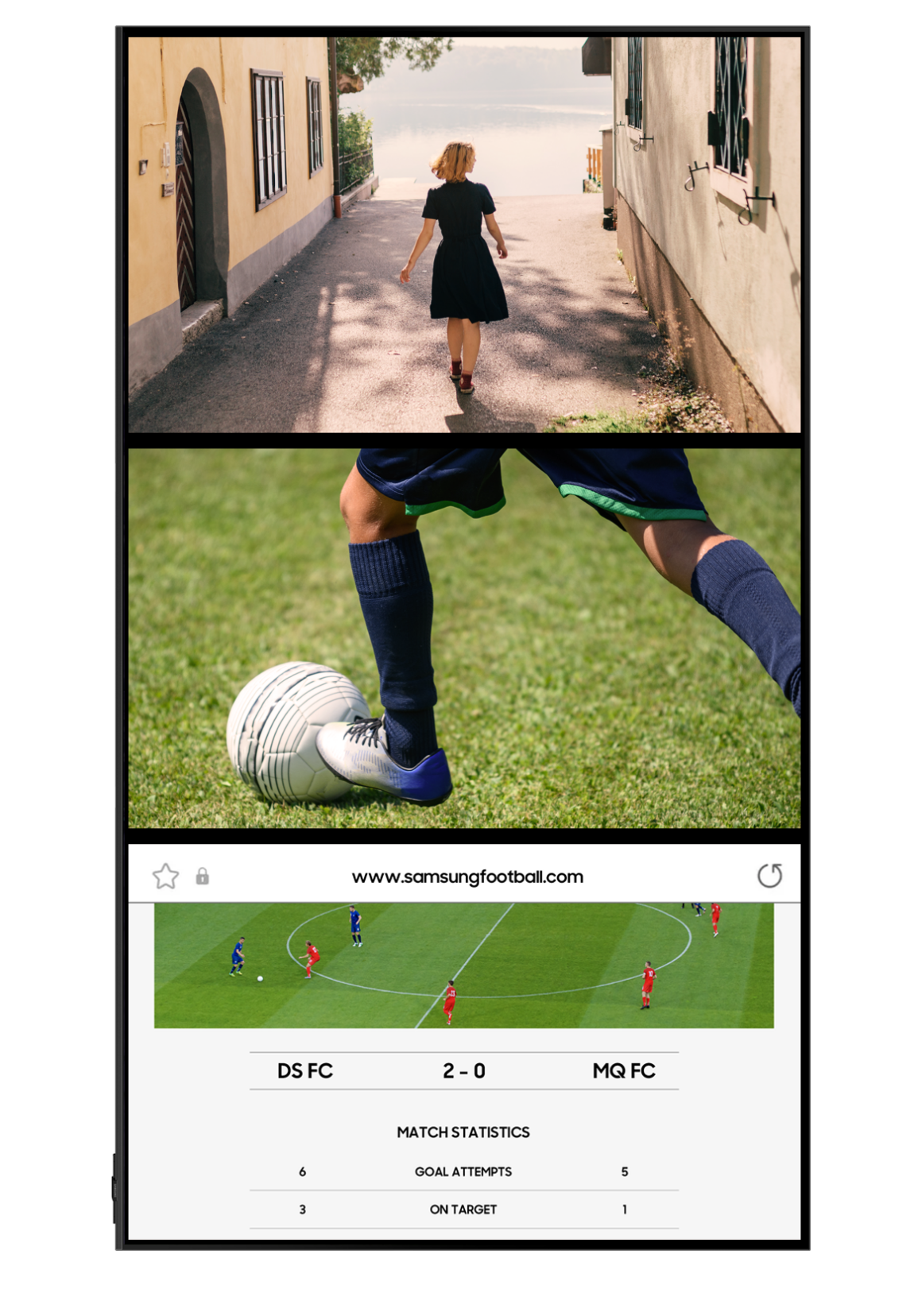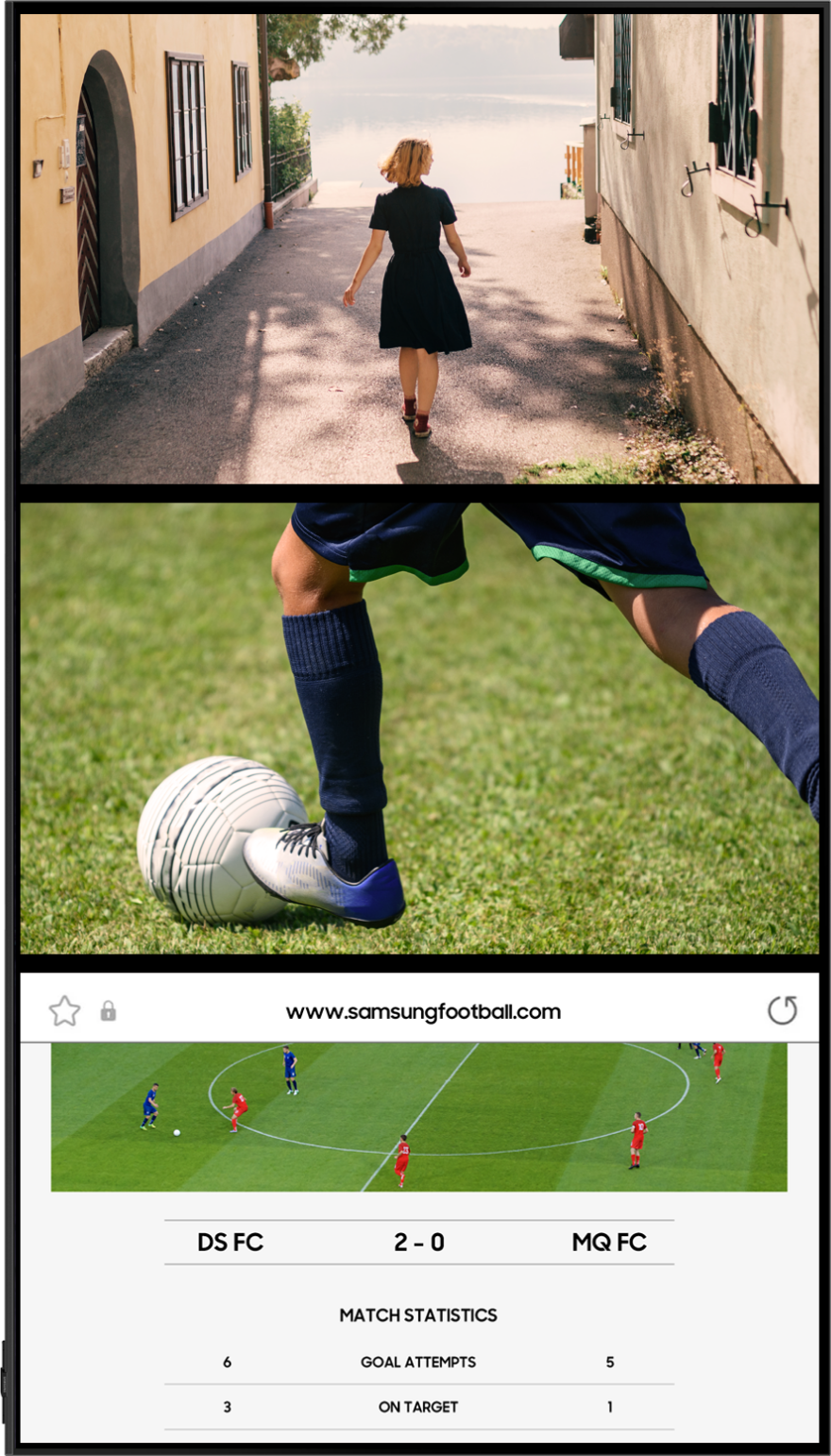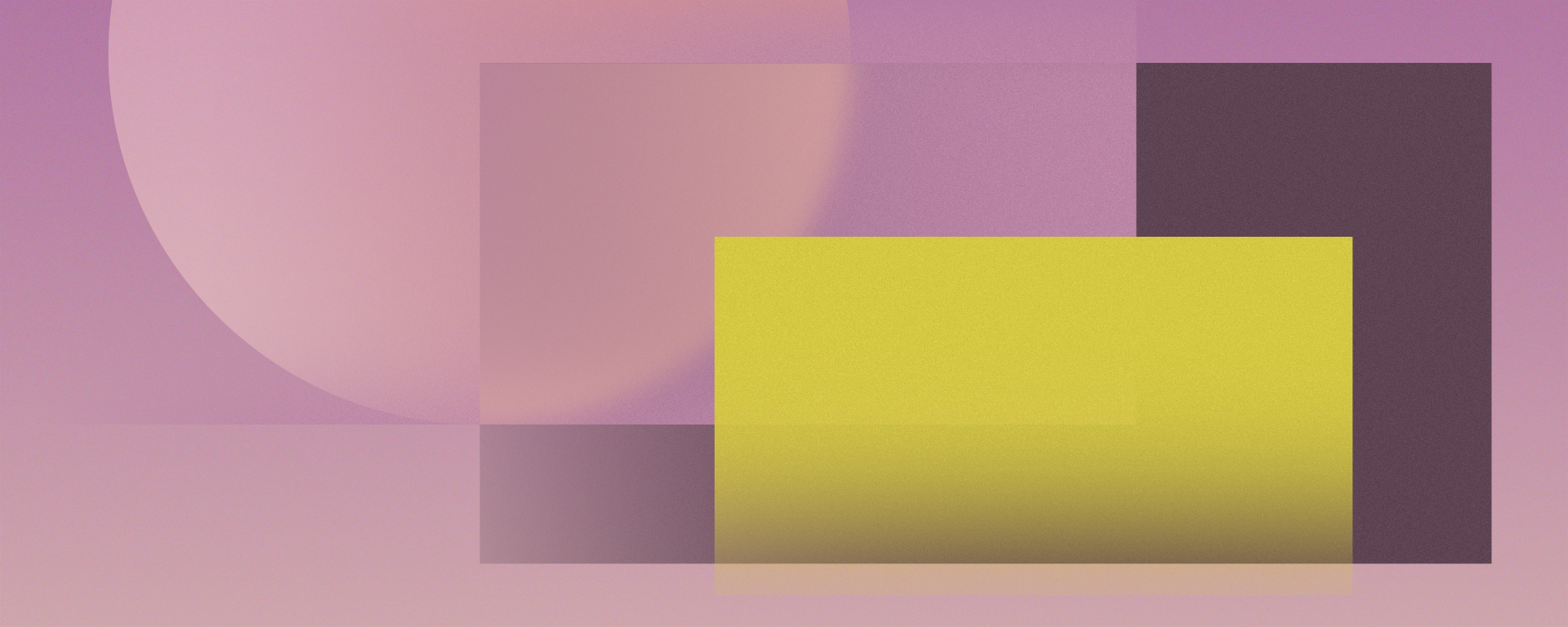 Compatible with
Various TVs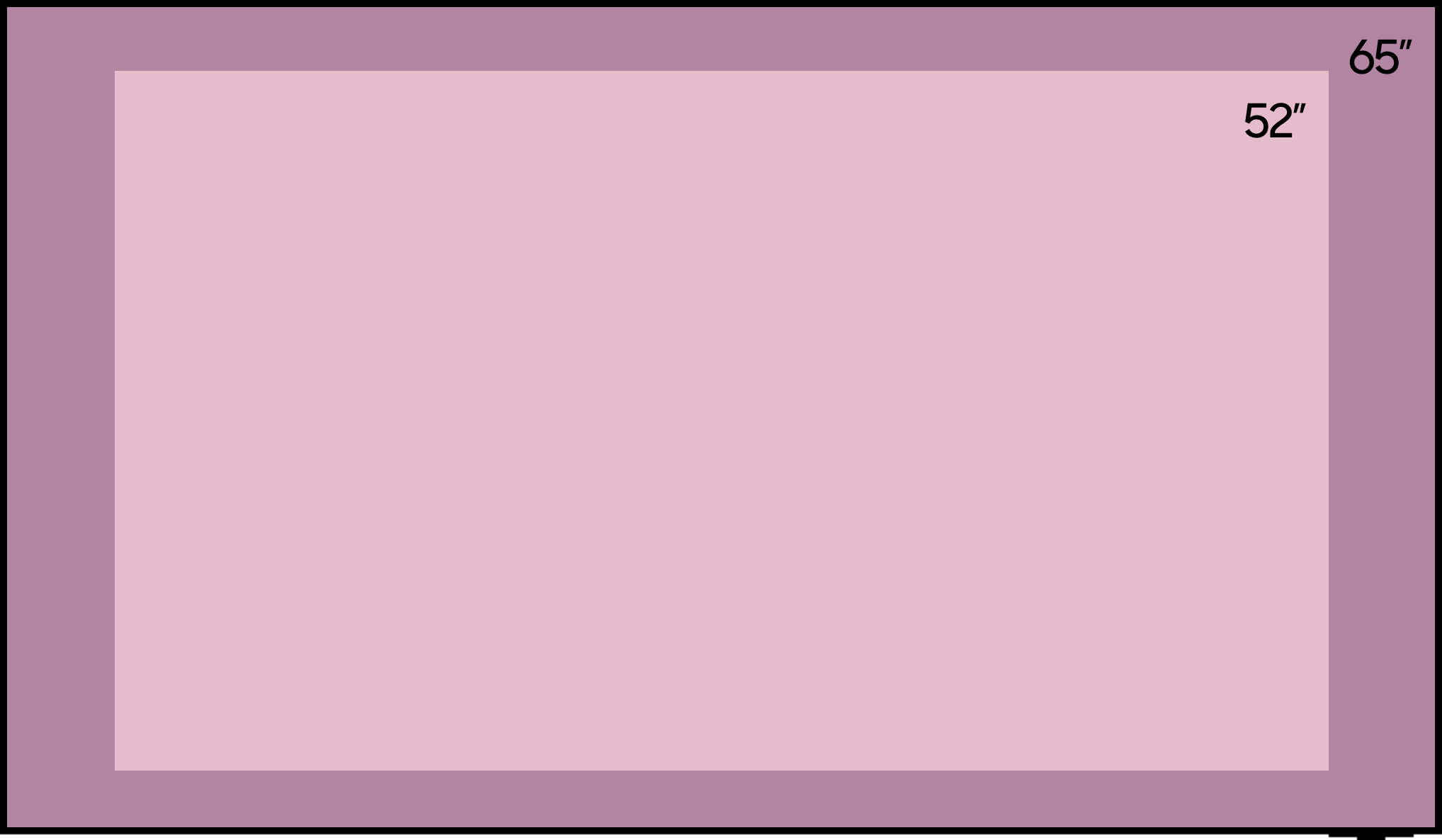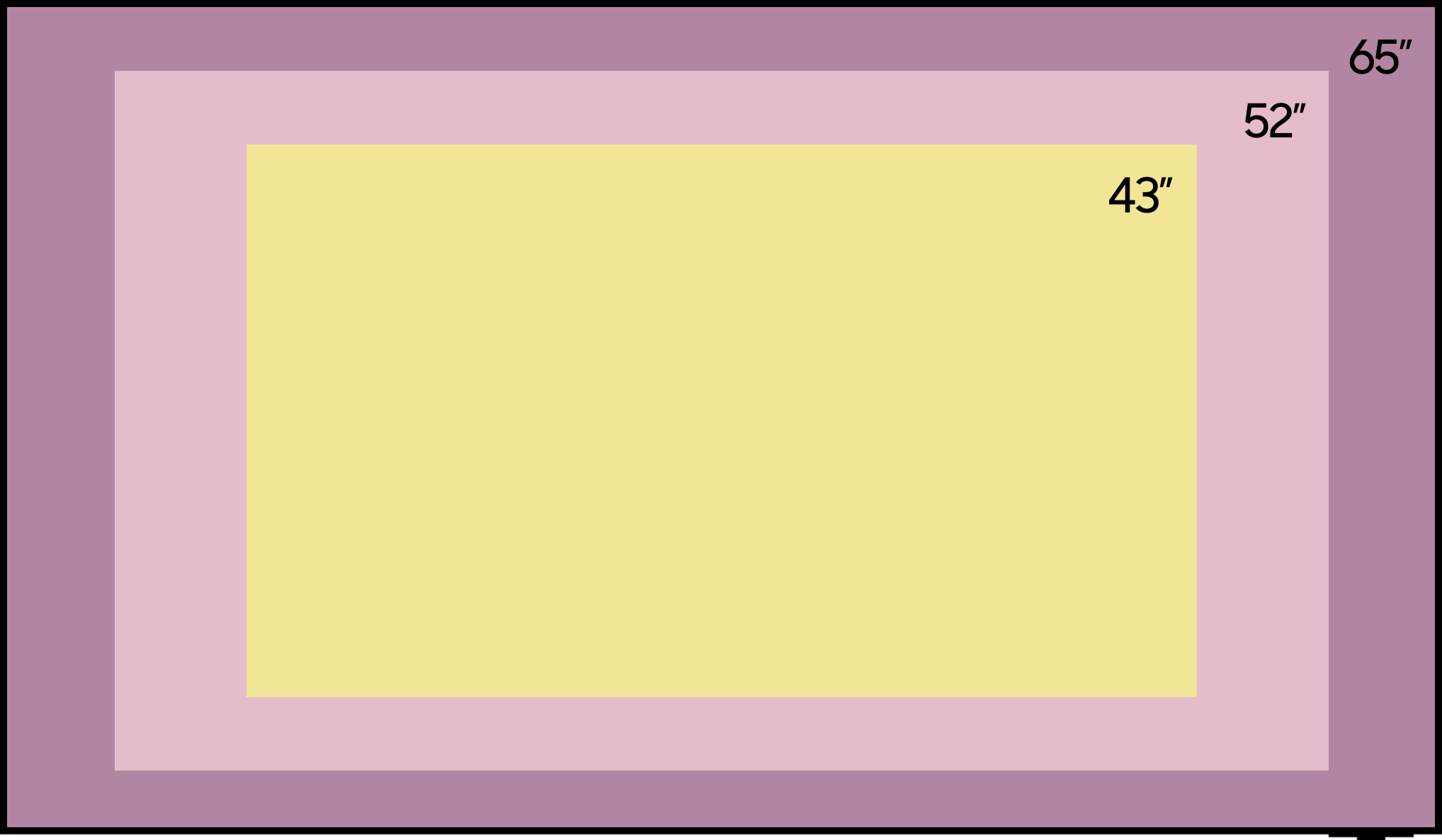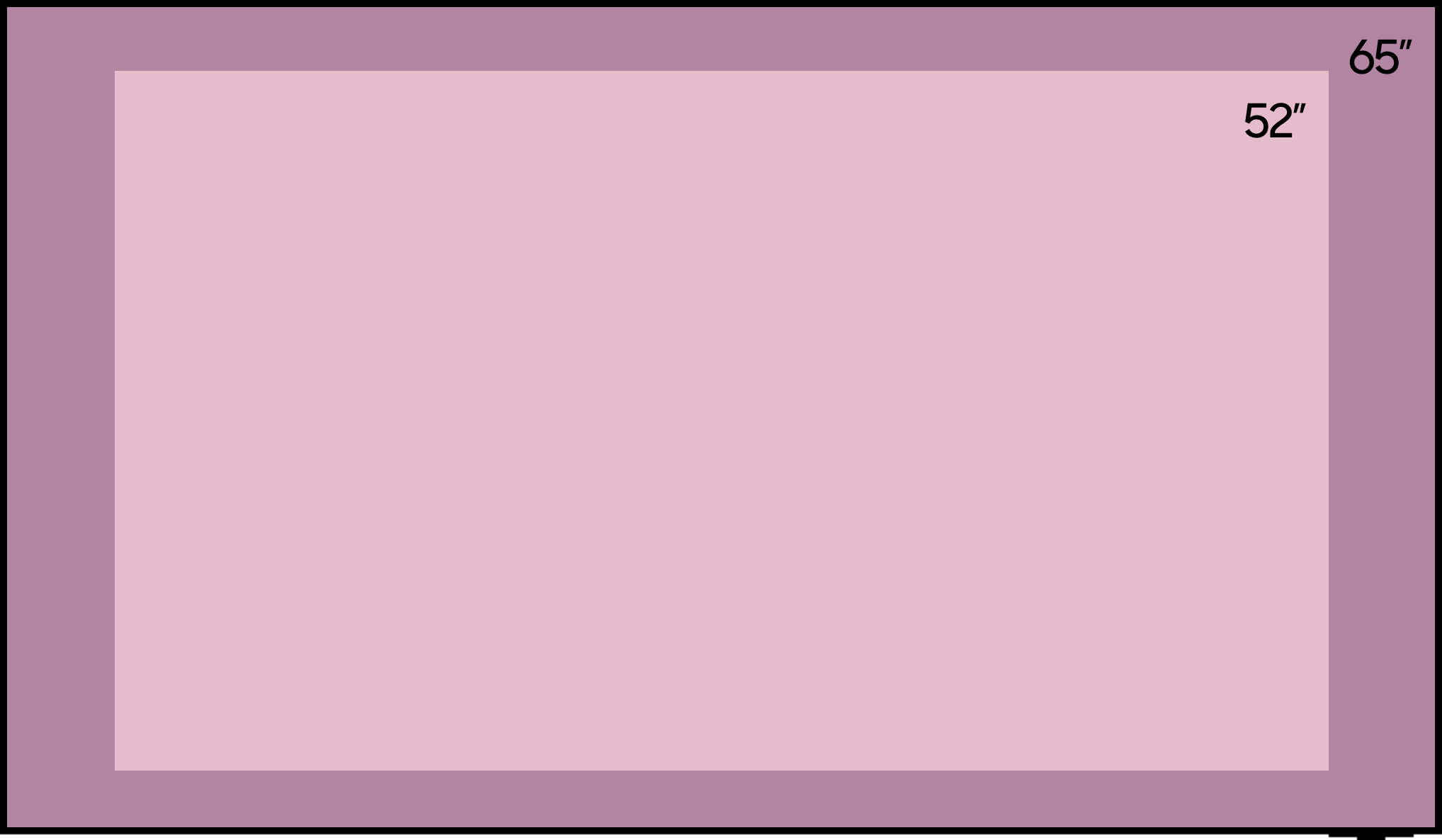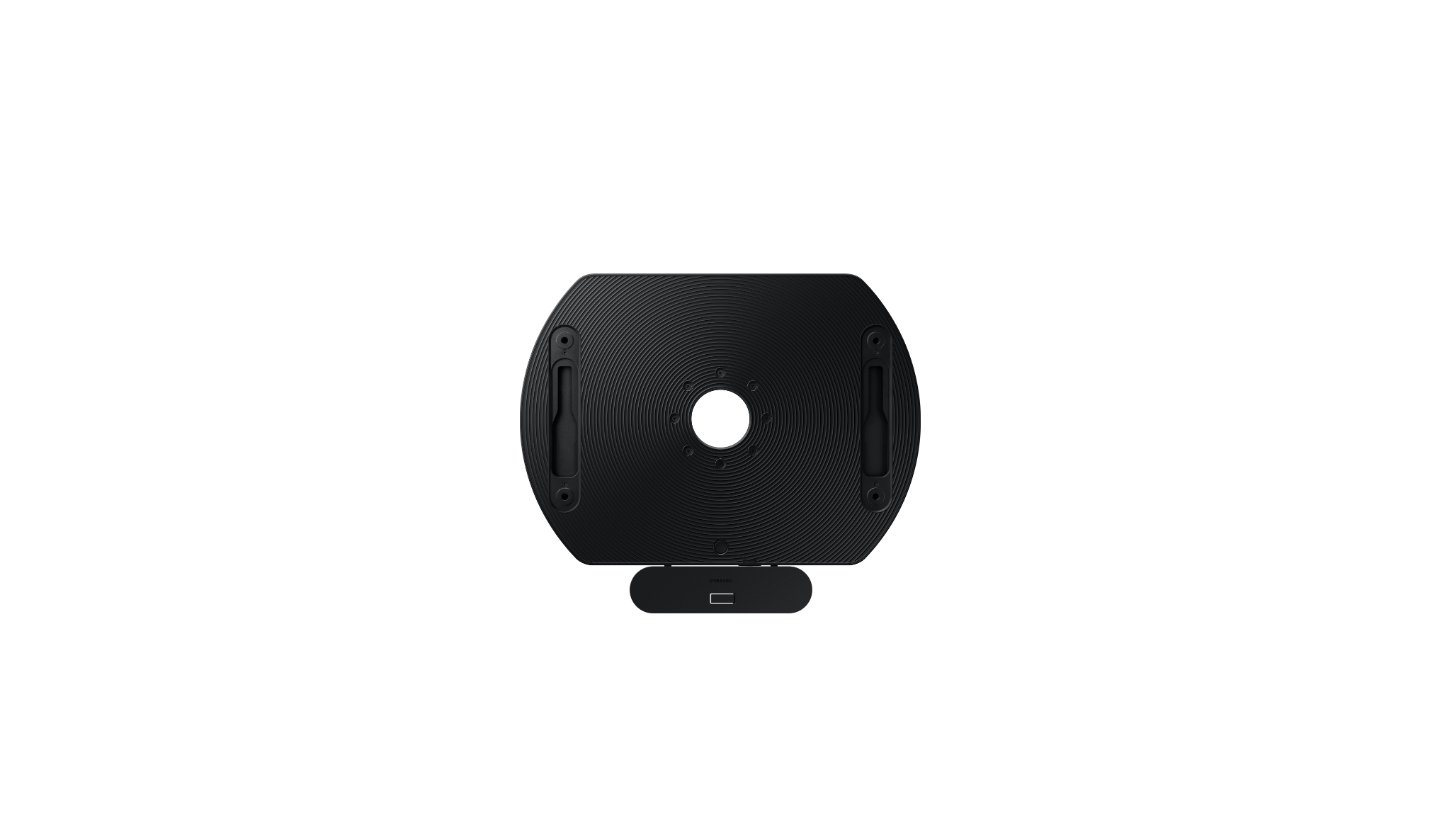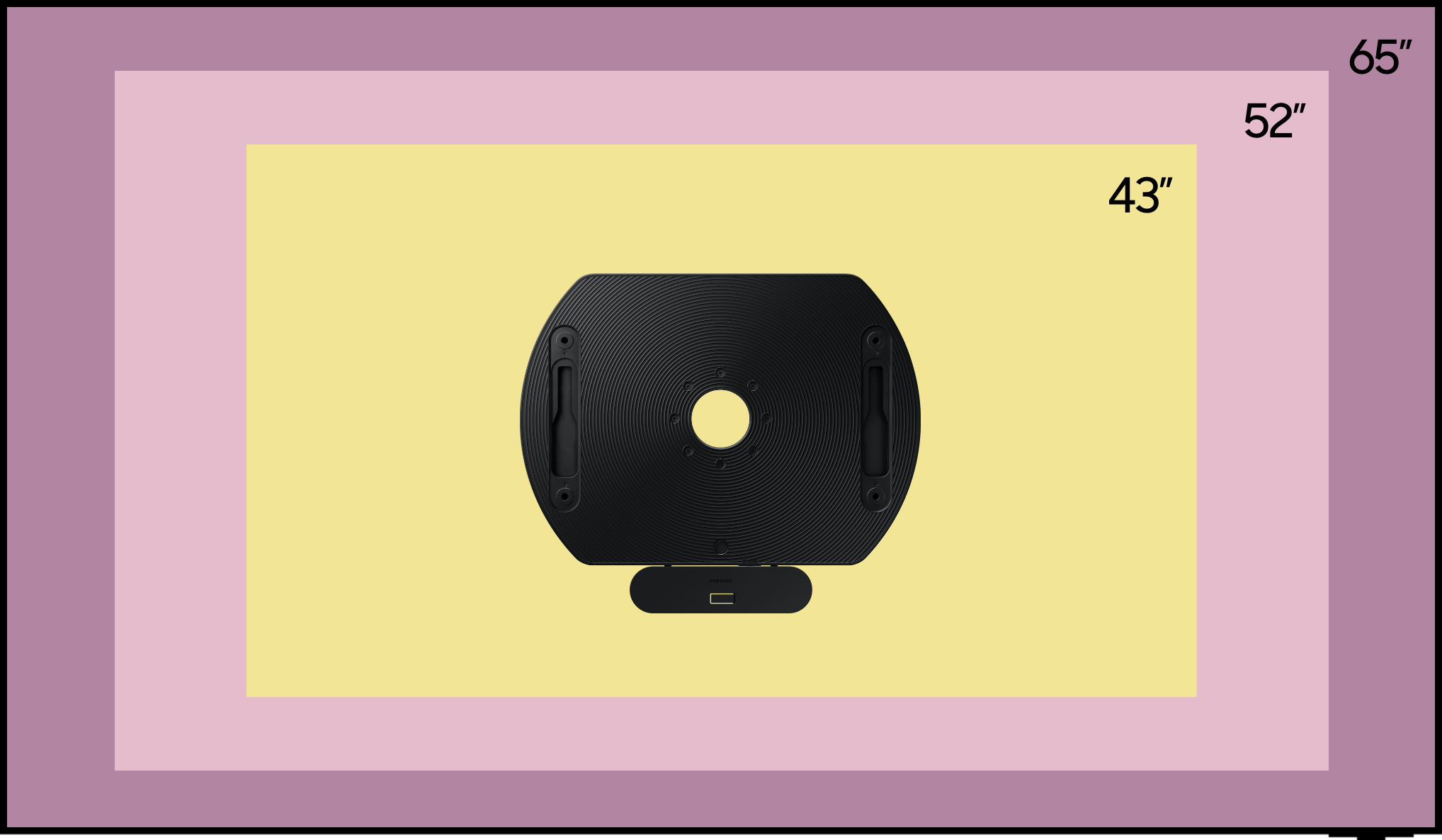 Expand Your Usability
Enjoy a new way of viewing experience by attaching an Auto Rotation Accessory to the Samsung TV. It has added a rotating function to take advantage of an existing display's high-quality large screen. The bracket, designed to fit various TVs ranging from 43 inches to 65 inches, boasts high versatility by using a VESA mount. This is not only cost-effective but also eco-friendly, as you don't have to buy a second screen to try out new applications. This accessory allows you to experience a new level of enjoyment on your TV.
The bracket of the accessory is divided into two types according to the VESA standard, and installation requires selecting a compatible model and size. Check out the Samsung website (www.samsung.com) for detailed information.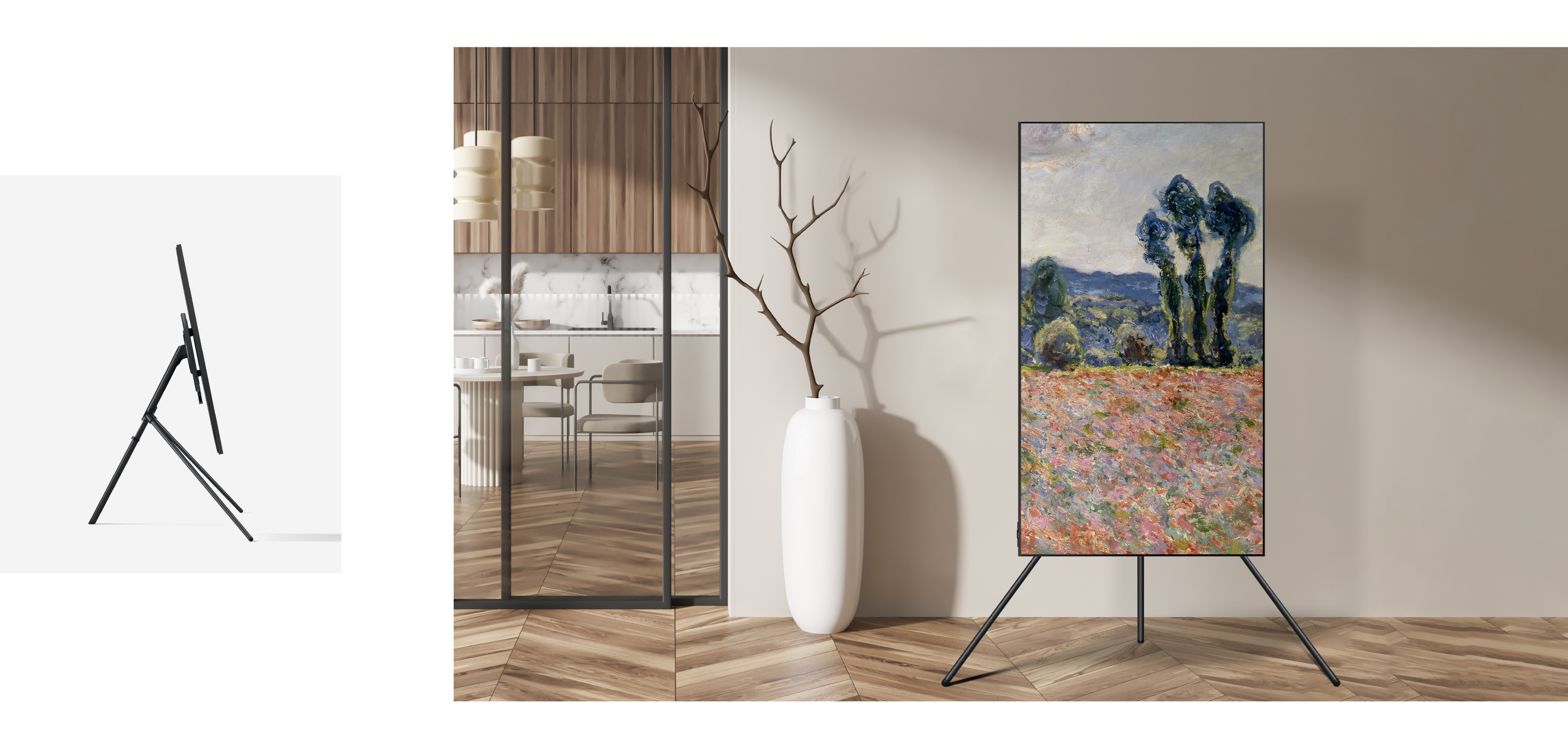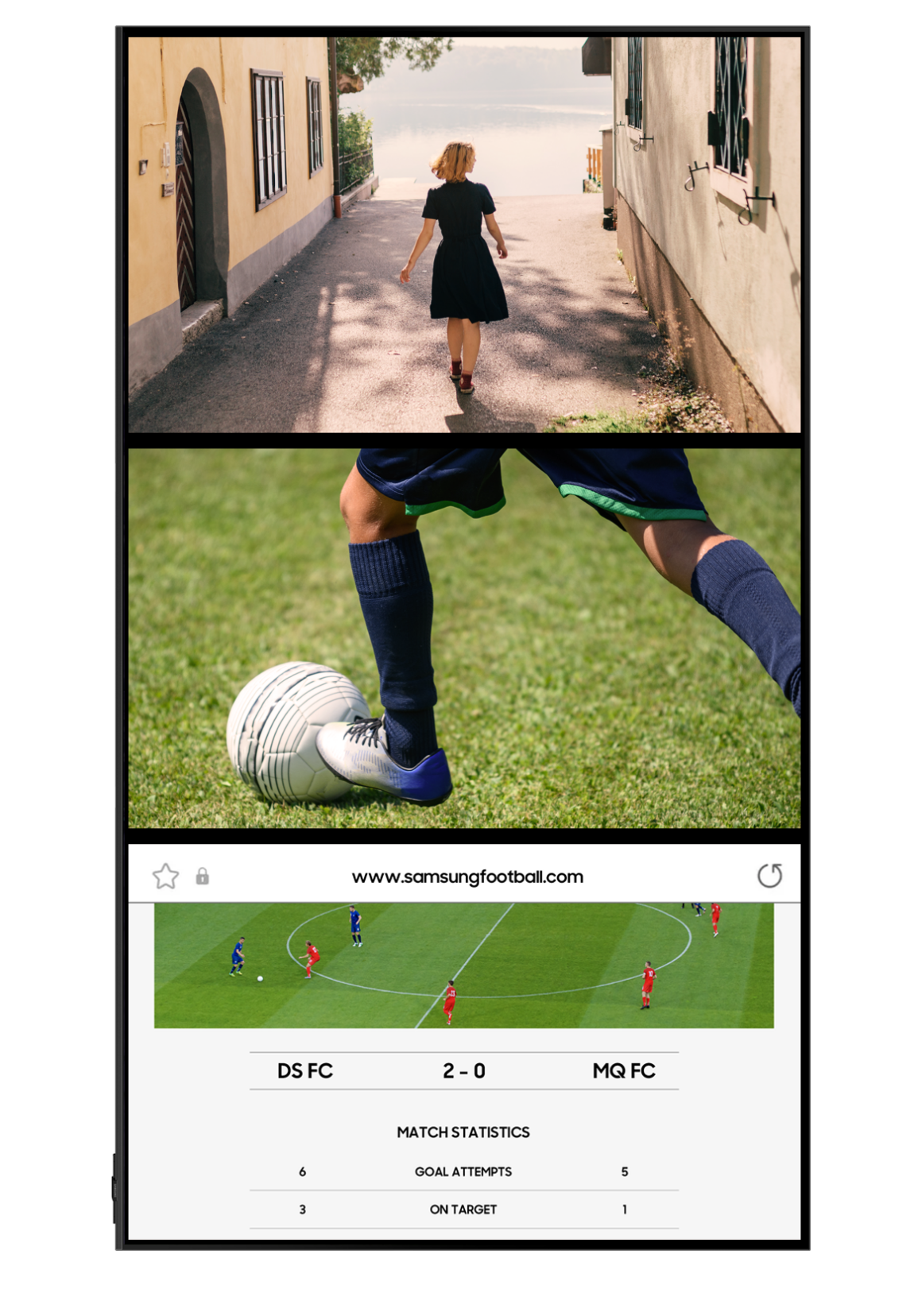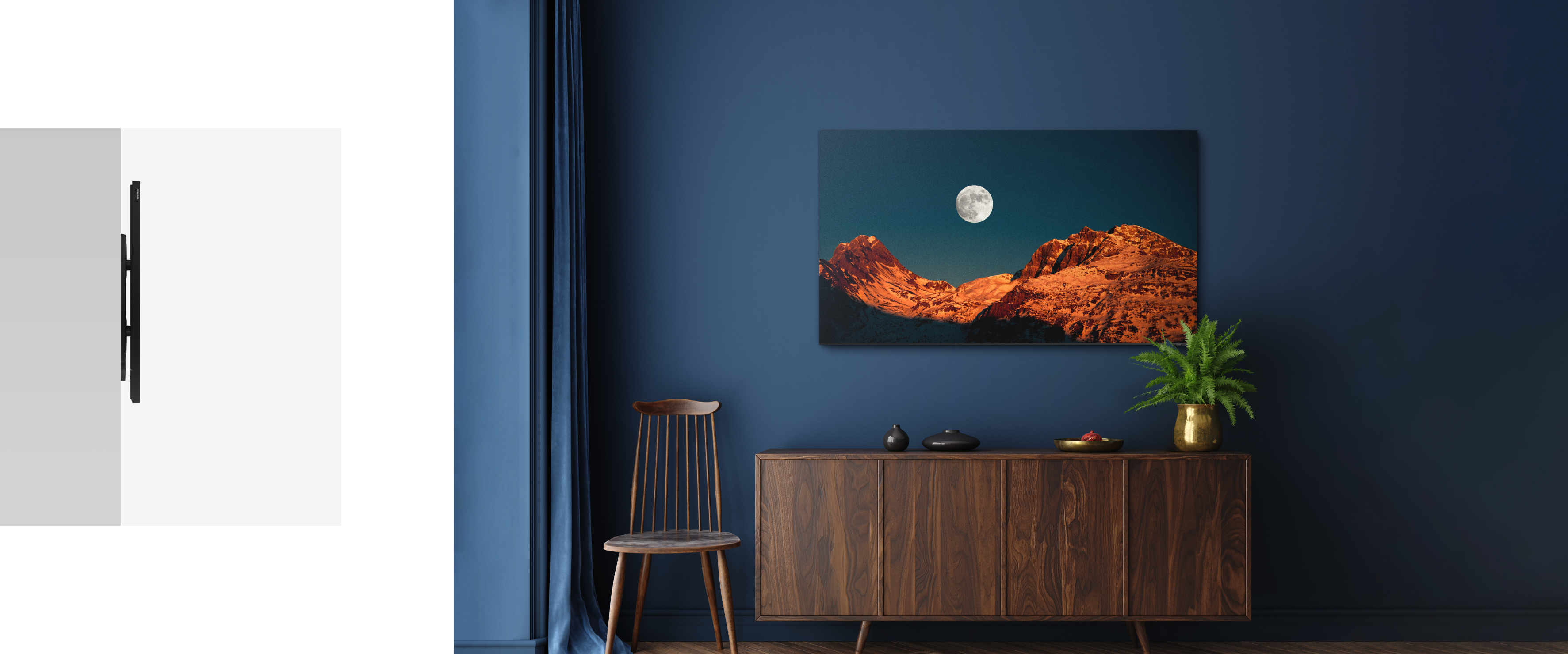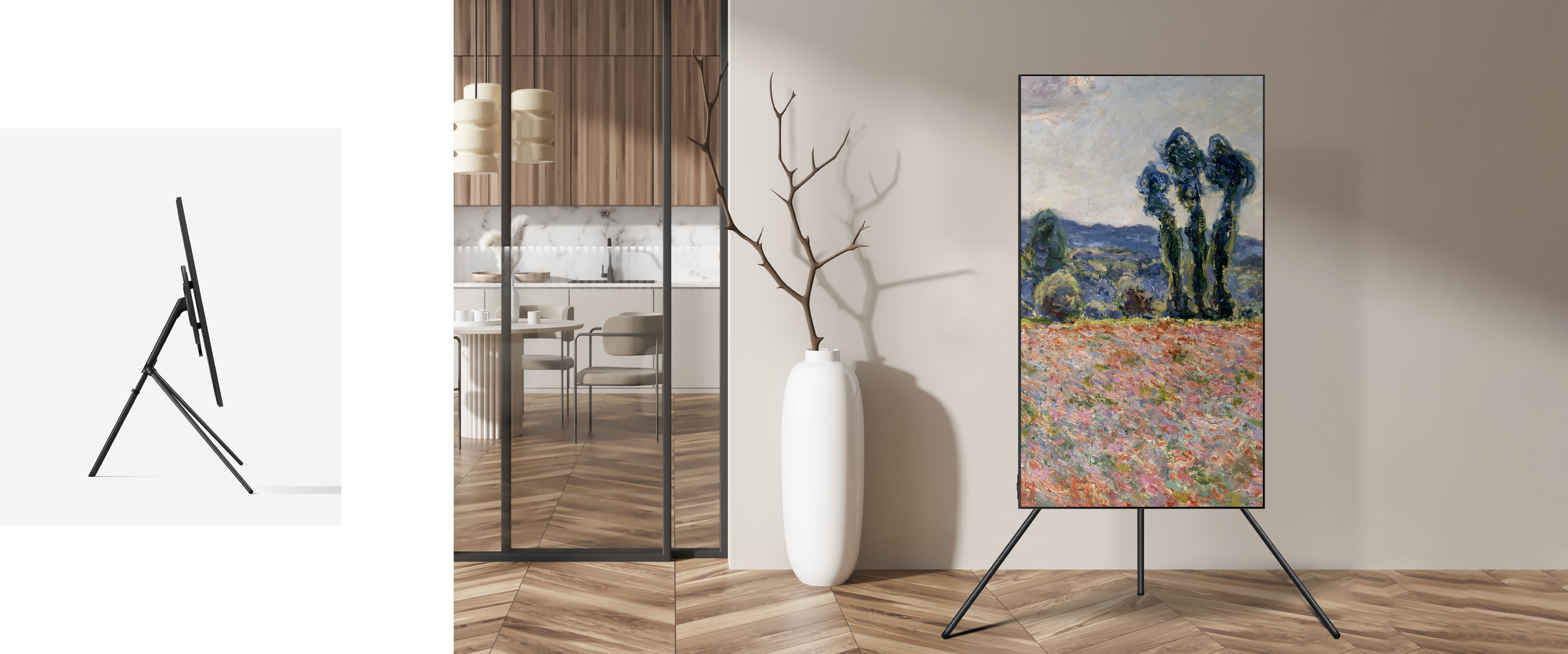 Simple and Tidy
The compact disc-shaped accessory contains enough power to rotate displays weighing up to 20kg. When installed on the wall, it leaves only a narrow gap barely the width of a finger. An innovative cable management system also makes sure that the TV cables will not get tangled, but will rather remain neat and tidy. The simplicity of the accessory is reflected in the component as well. It's designed to be easily installed without even having to read the instructions.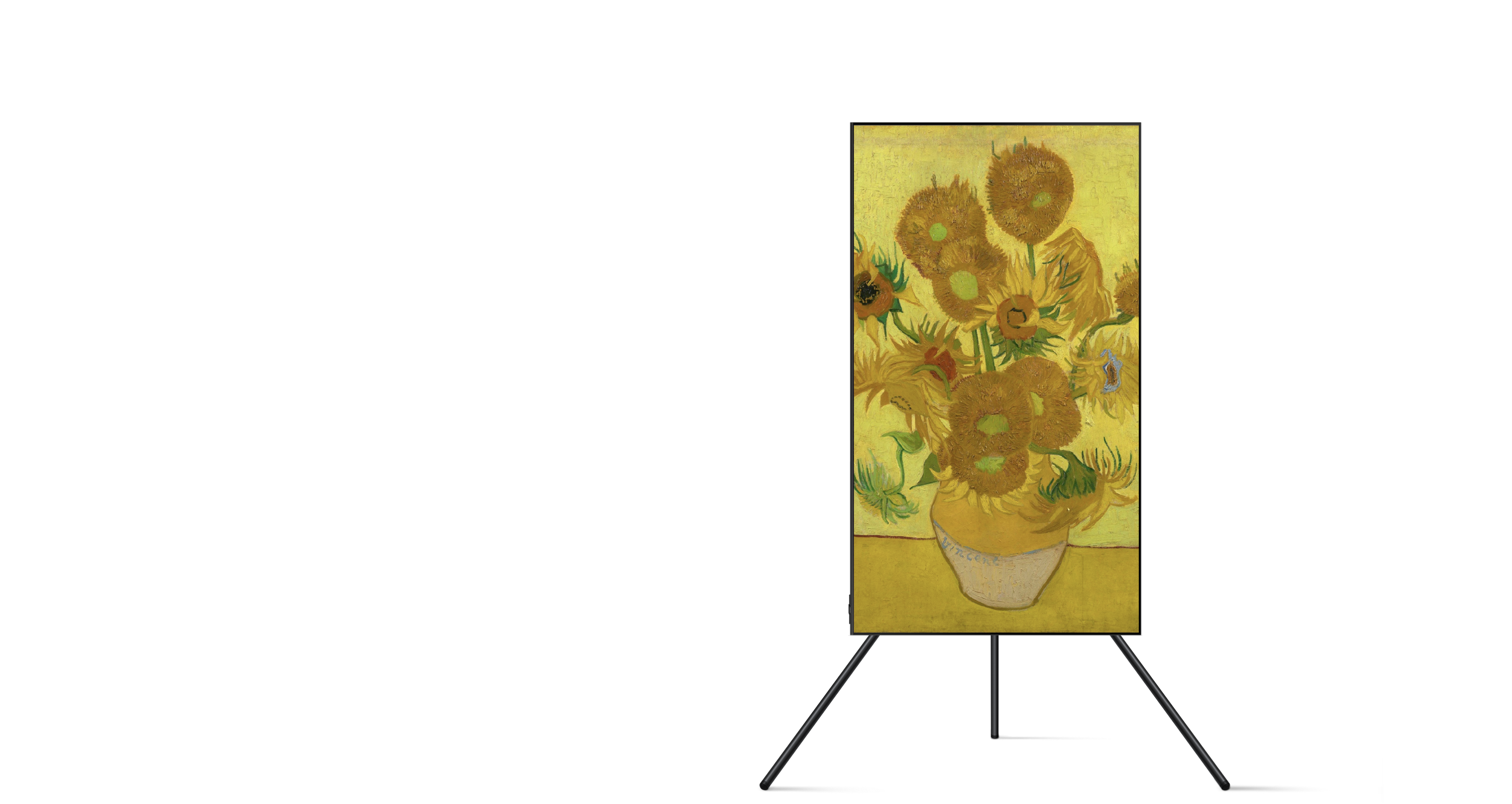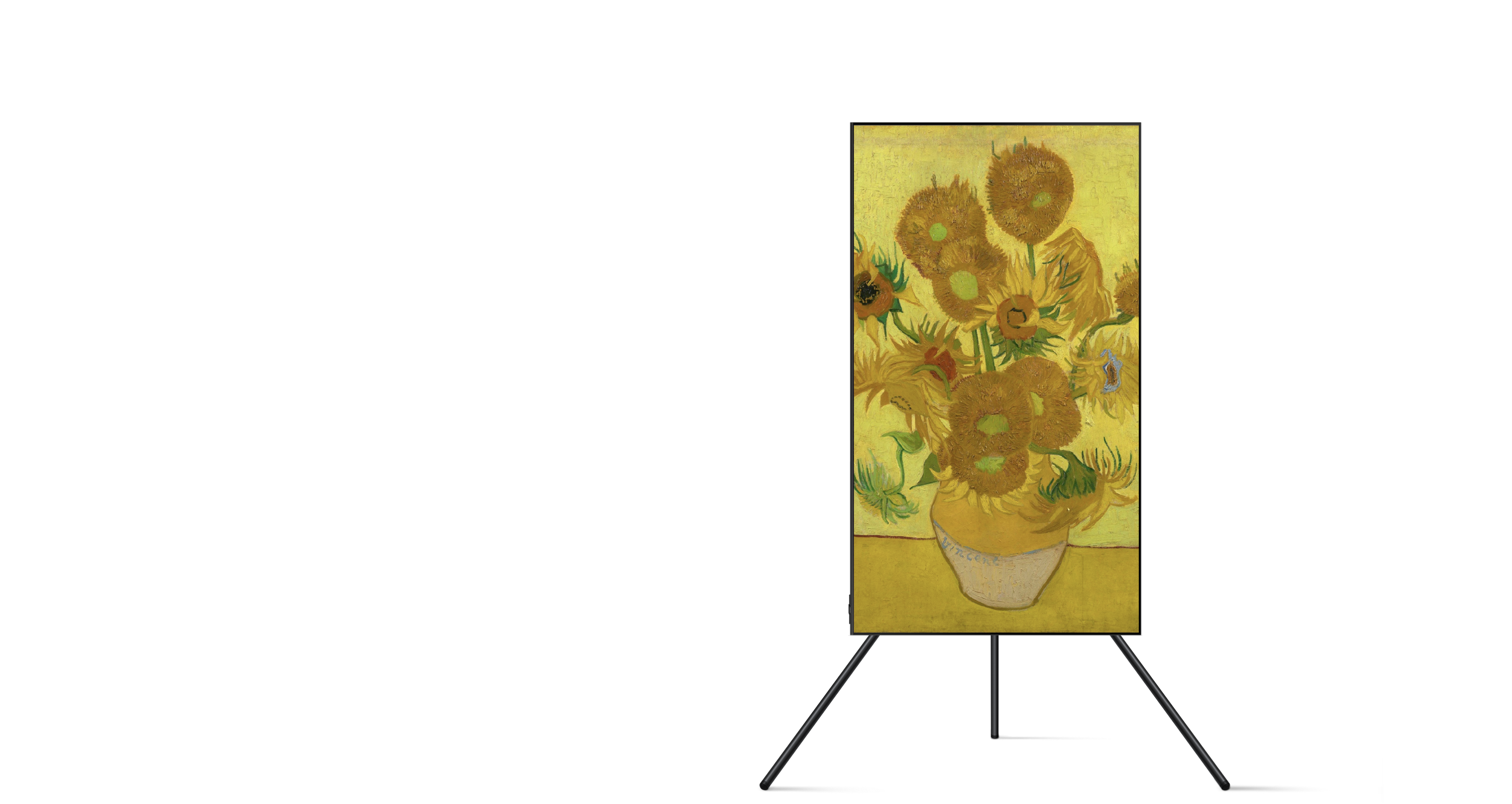 Fits
Everywhere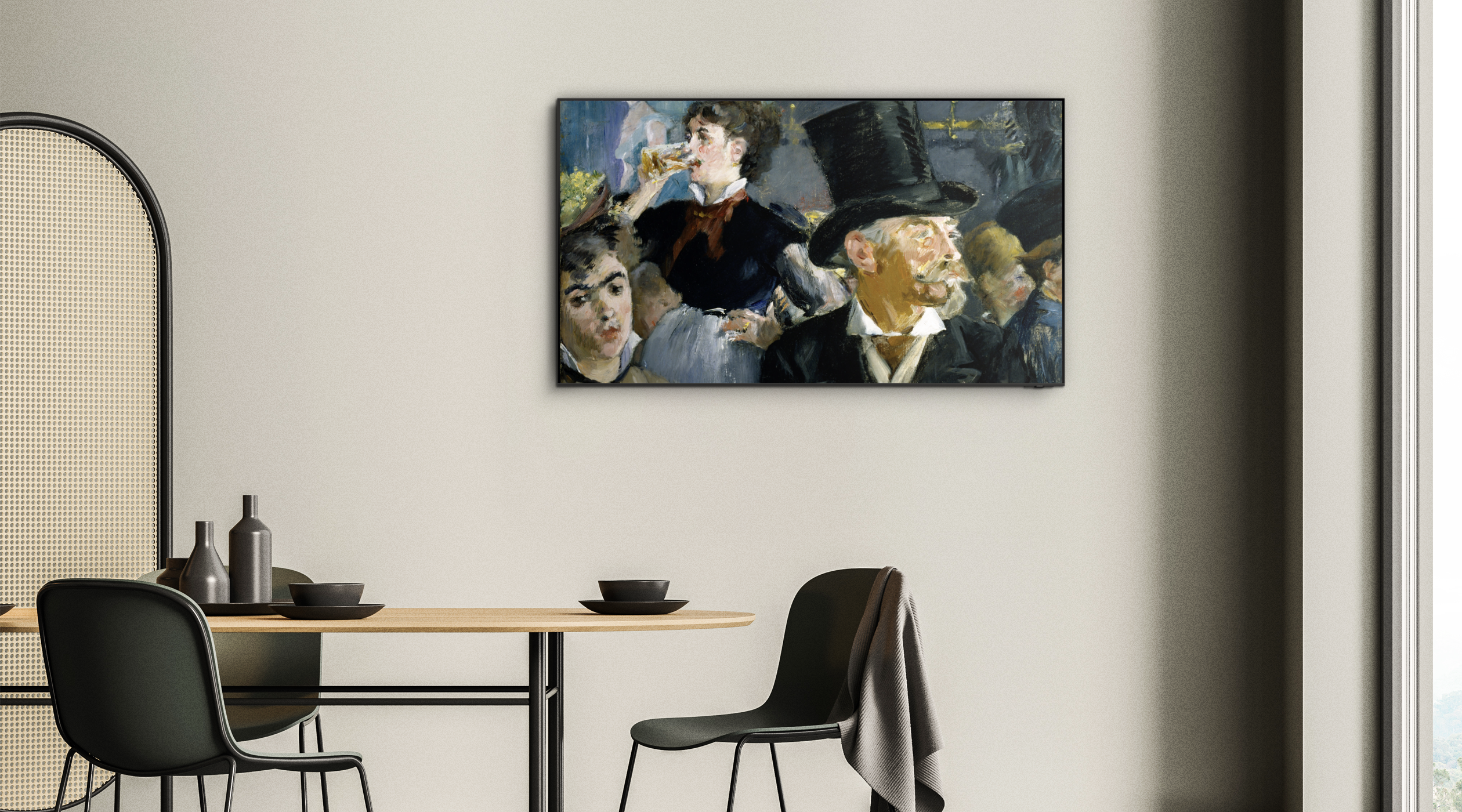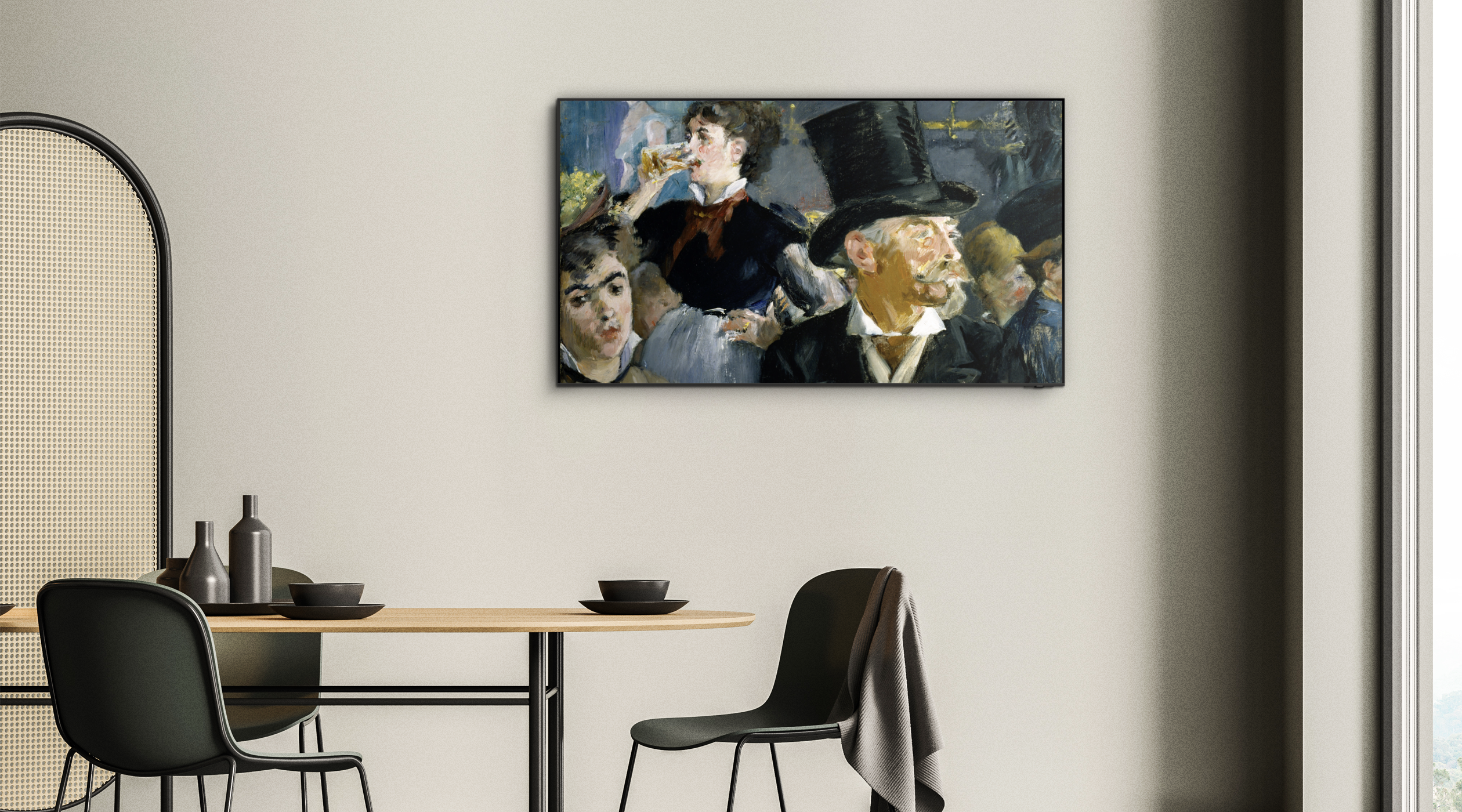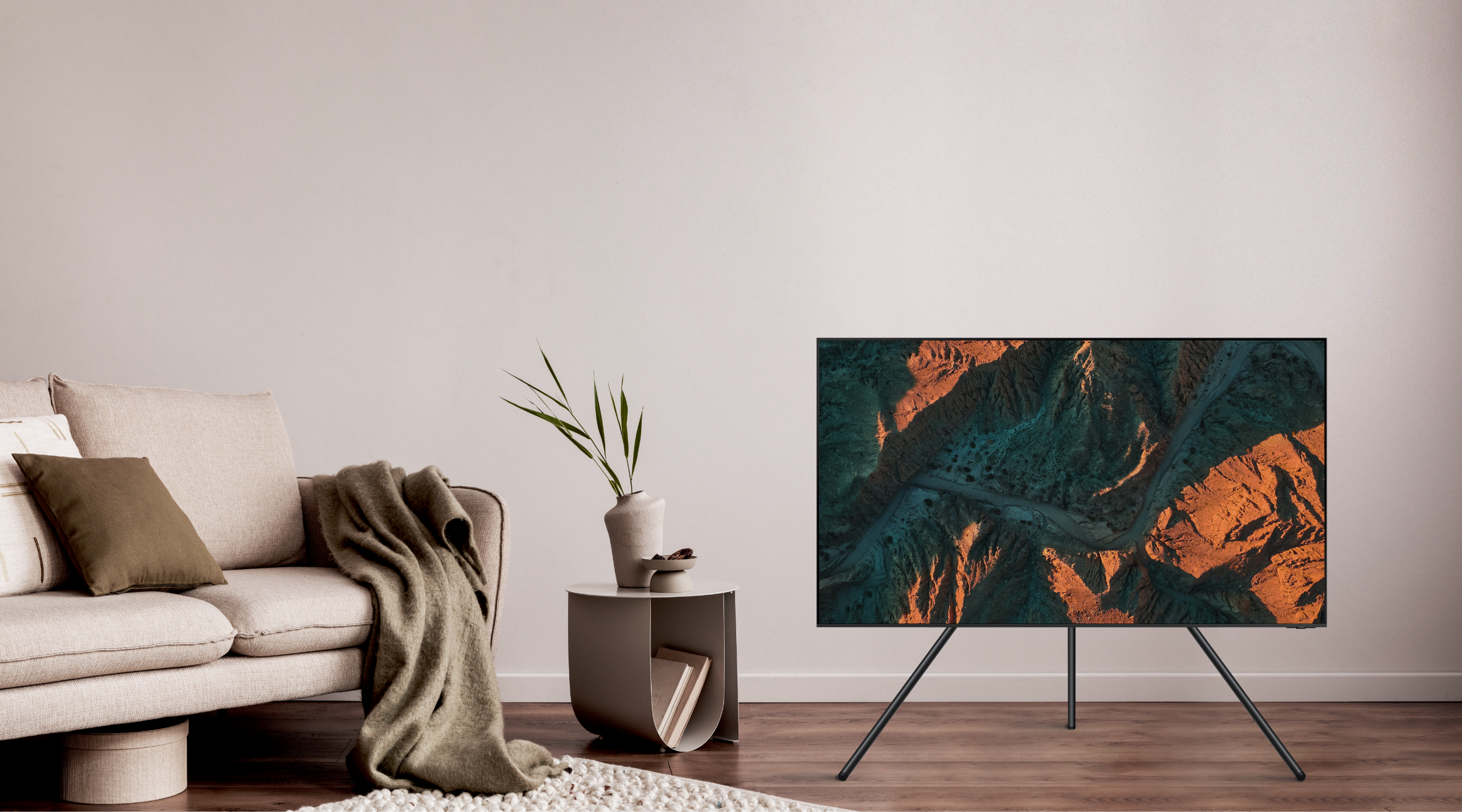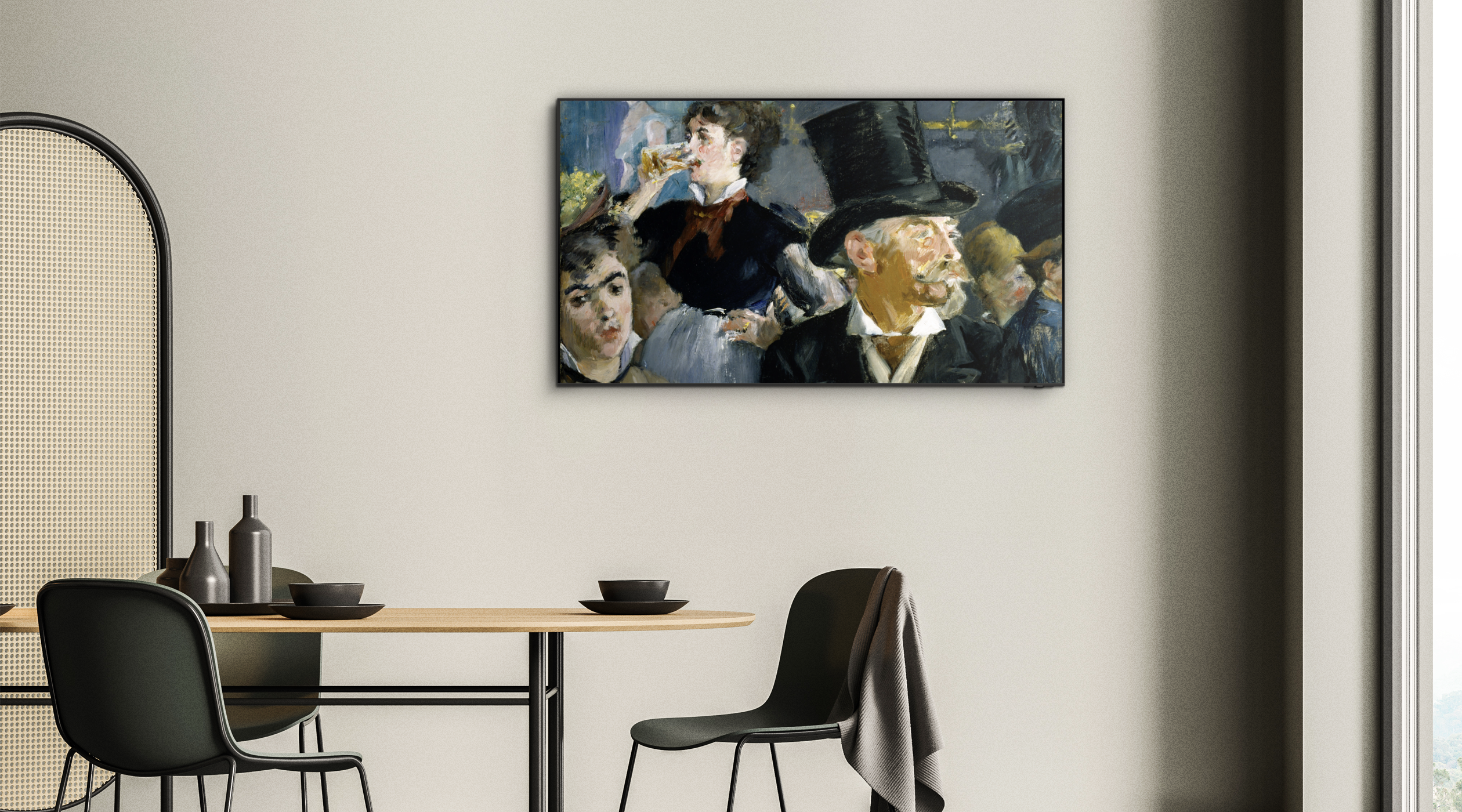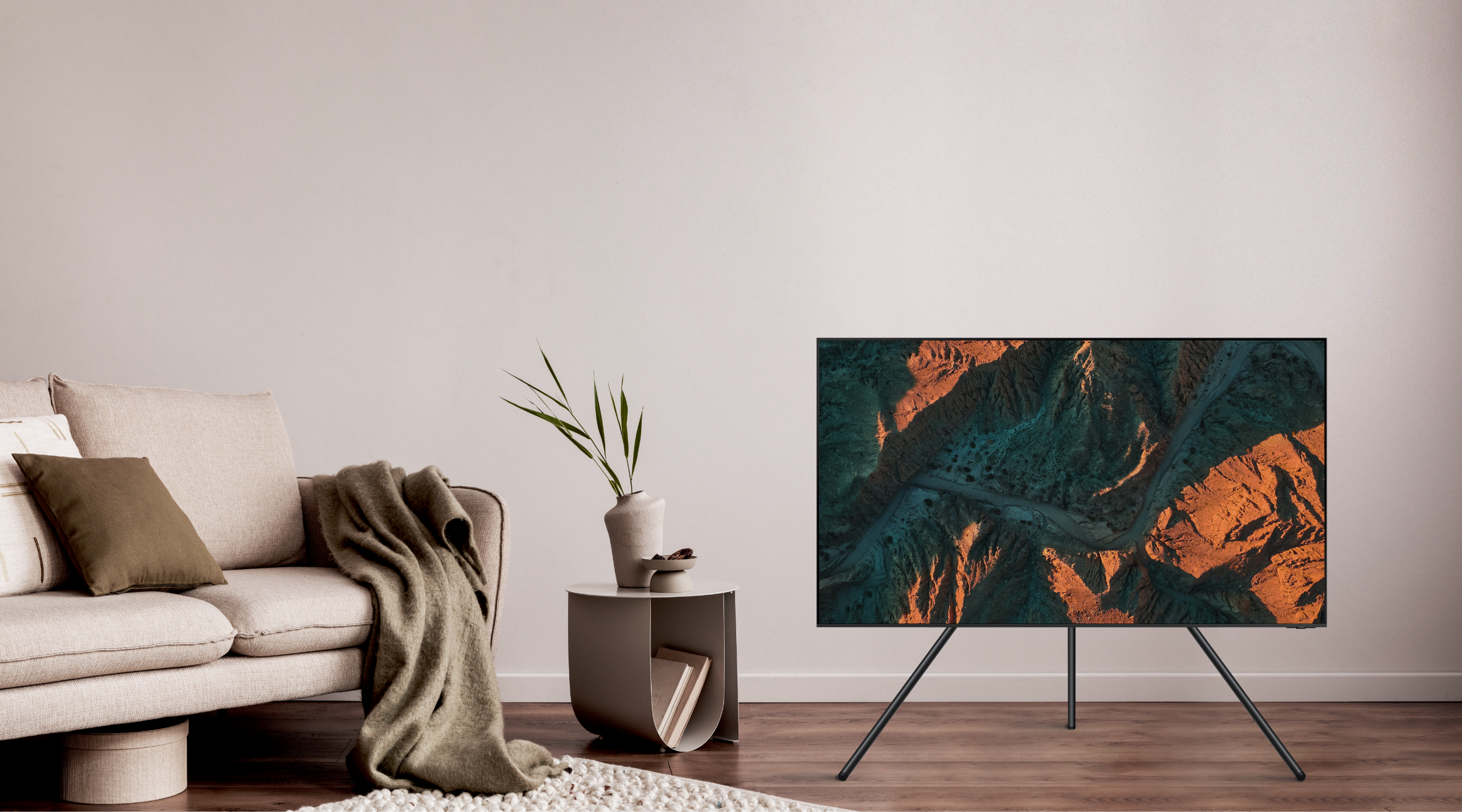 Everywhere You Want
The Auto Rotation Accessory comes in two types- stand and wall-mounted. You can choose to hang on the wall or place the TV on the stand according to your personal preference. The black-colored stand, with fine-textured surface, allows your TV to be placed like an easel, like a piece of art. The accessory blends in well with many different types of spaces and enriches your daily life with richer content.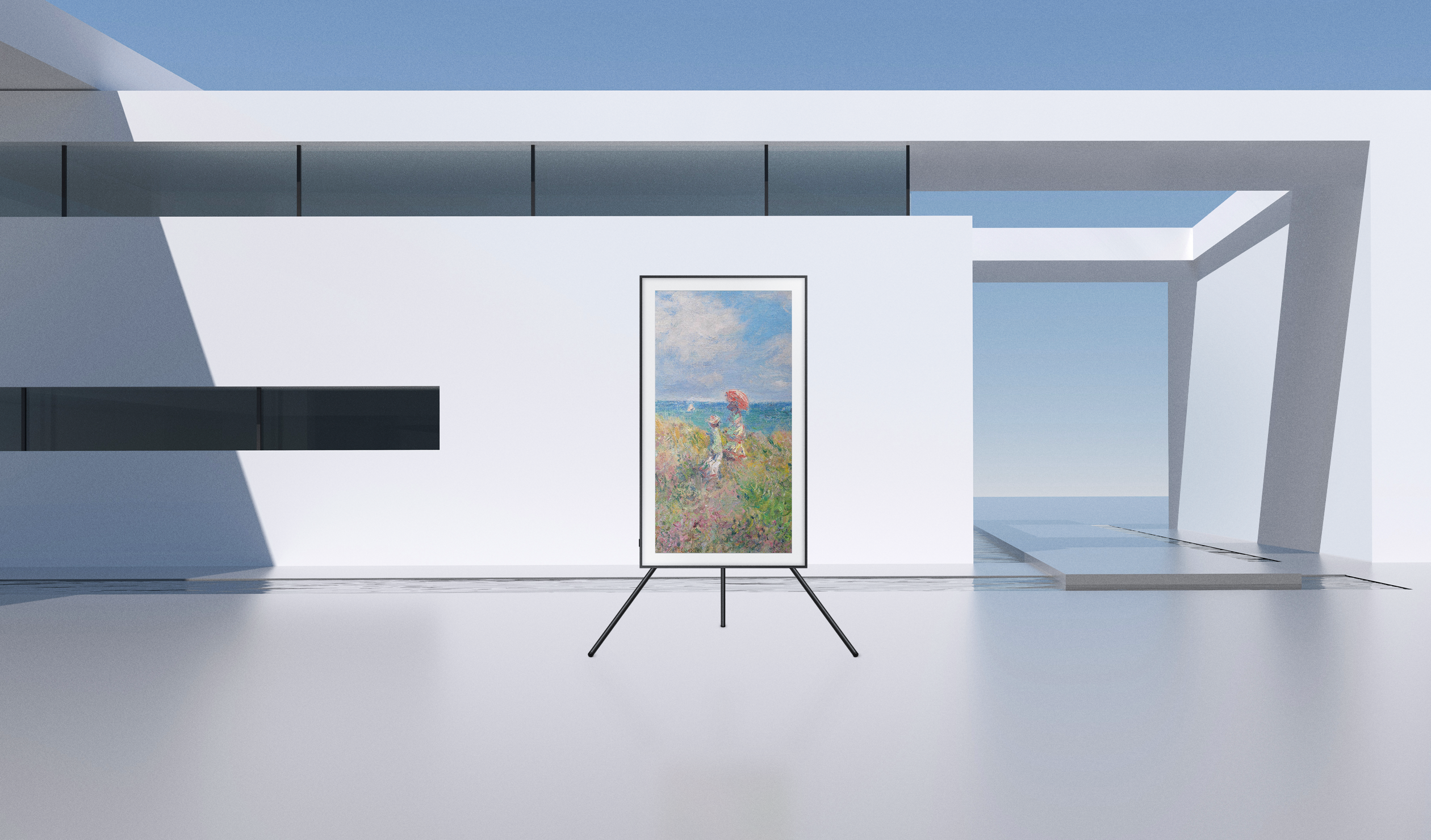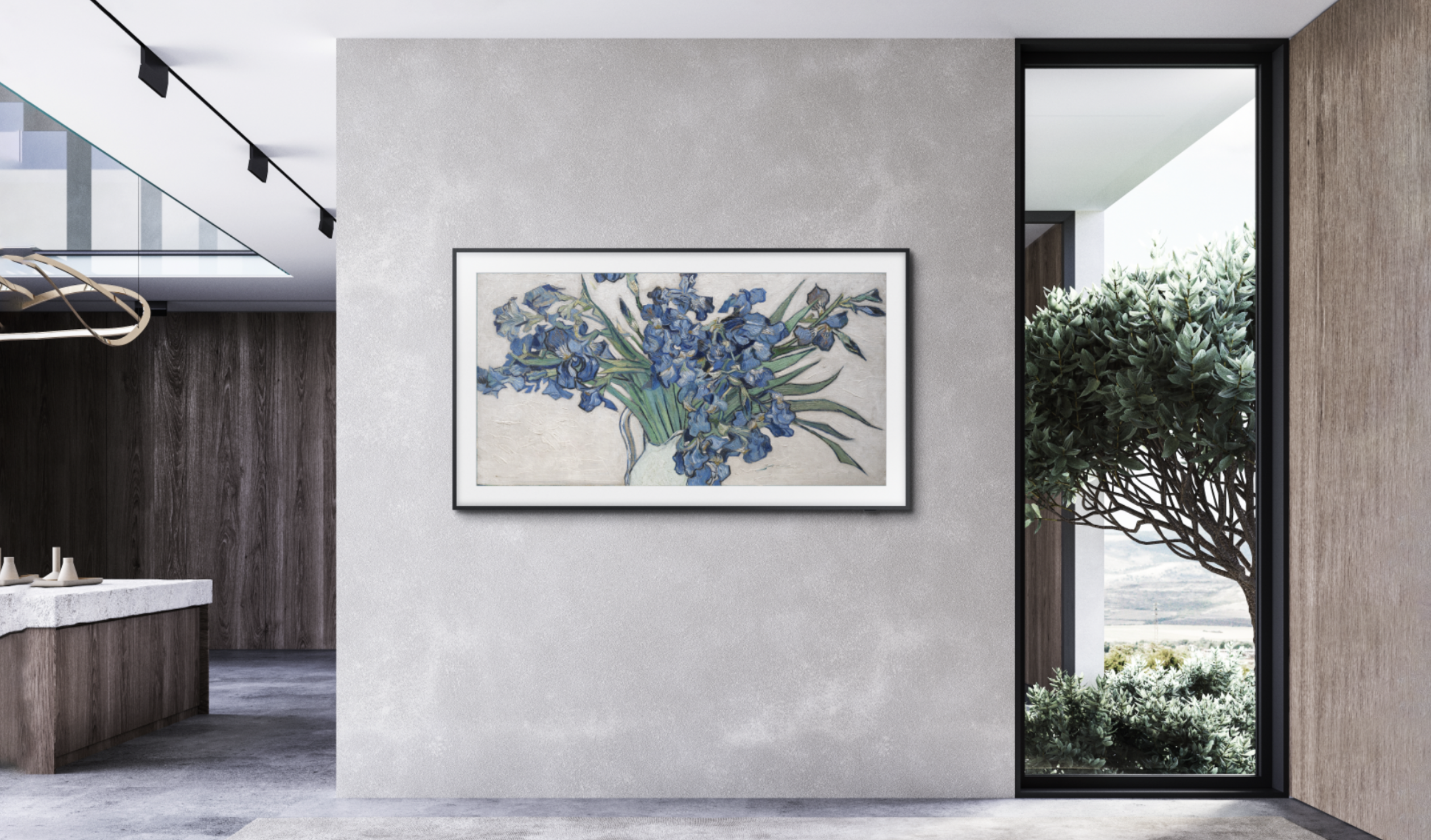 From TV to Artwork
The Auto Rotation Accessory considers the moment you don't watch TV. Using the Photo function, you can edit images in various layouts and view them horizontally or vertically. In addition, when the accessory is combined with Samsung's The Frame TV, you can enjoy Art Mode by switching effortlessly between horizontal and vertical displays. Why not arrange your favorite photos or pictures without any constraints on their ratio, to better suit the atmosphere of your own space?
This outro image shows a product image of the Auto-Rotation Accessory with a black background and the product name.
During the times when large families lived together, big TVs were one of the few ways that connected us to the world. The traditional use of the TV in the living room has evolved as we now consume content on PCs, tablets, and smartphones anytime, and anywhere. Looking back, the key to this evolution is simple- a display must actively adapt to a user's lifestyle. Switching effortlessly between horizontal and vertical viewing to match the rapidly changing content environment, The Auto Rotation Accessory is the next step in this journey. Samsung Electronics will continue to discover innovative ways to develop and improve existing concepts to suit users' changing lifestyles.