May 18, 2023
Design for All Abilities
Stories of People Creating New Possibilities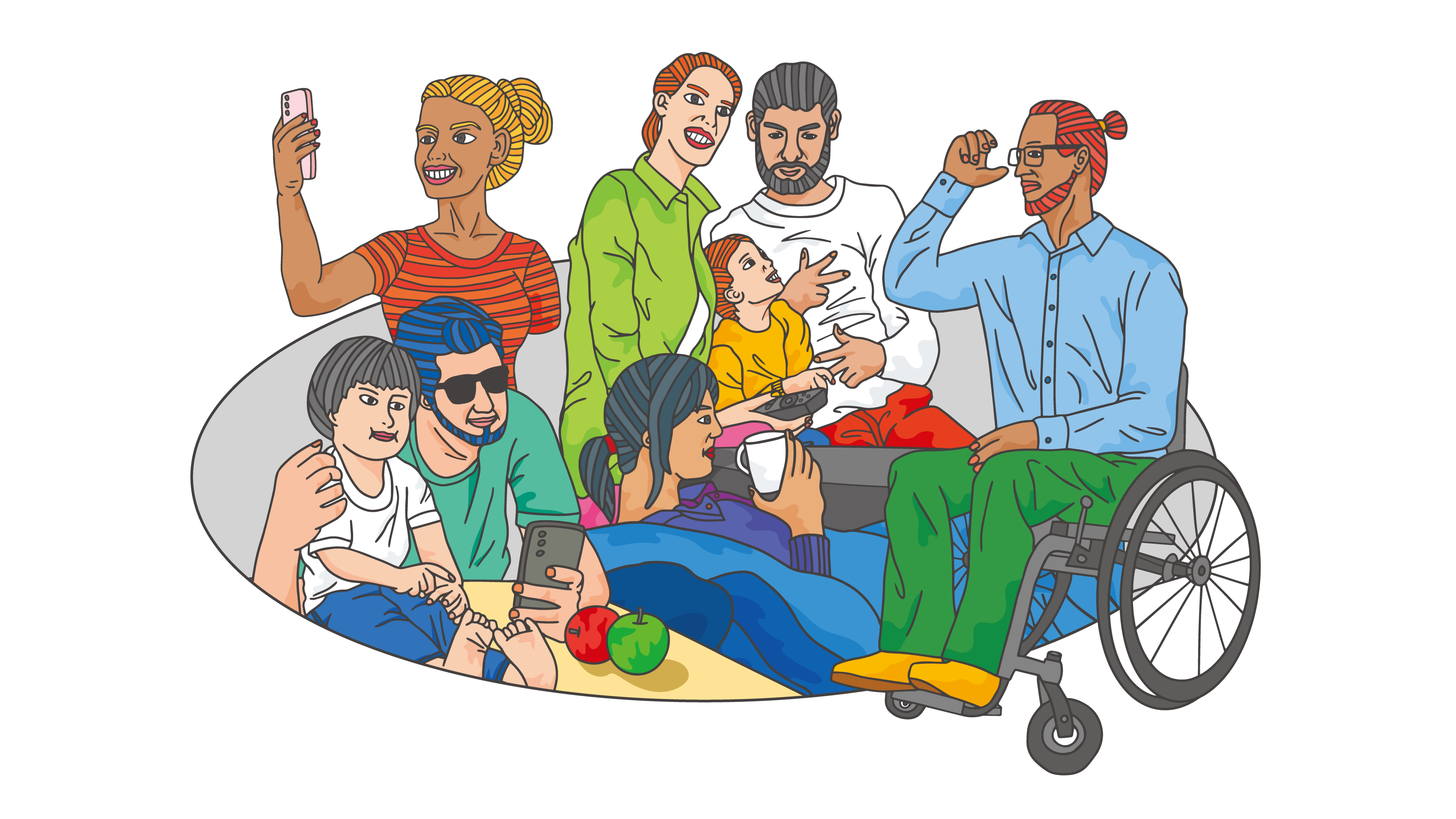 When innovative technologies meet great design, our lives can become more convenient. These are the stories of people who use their everyday devices to transform inconveniences into new possibilities. Check out the stories inspiring us to strive for a world where people of all abilities can bring convenience into their lives.
This article consists of stories based on interviews with people with disabilities and guidance from Samsung Family Supporters, an organization made up of Samsung employees and family members with disabilities.
Illustrations by KIMUSTUDIO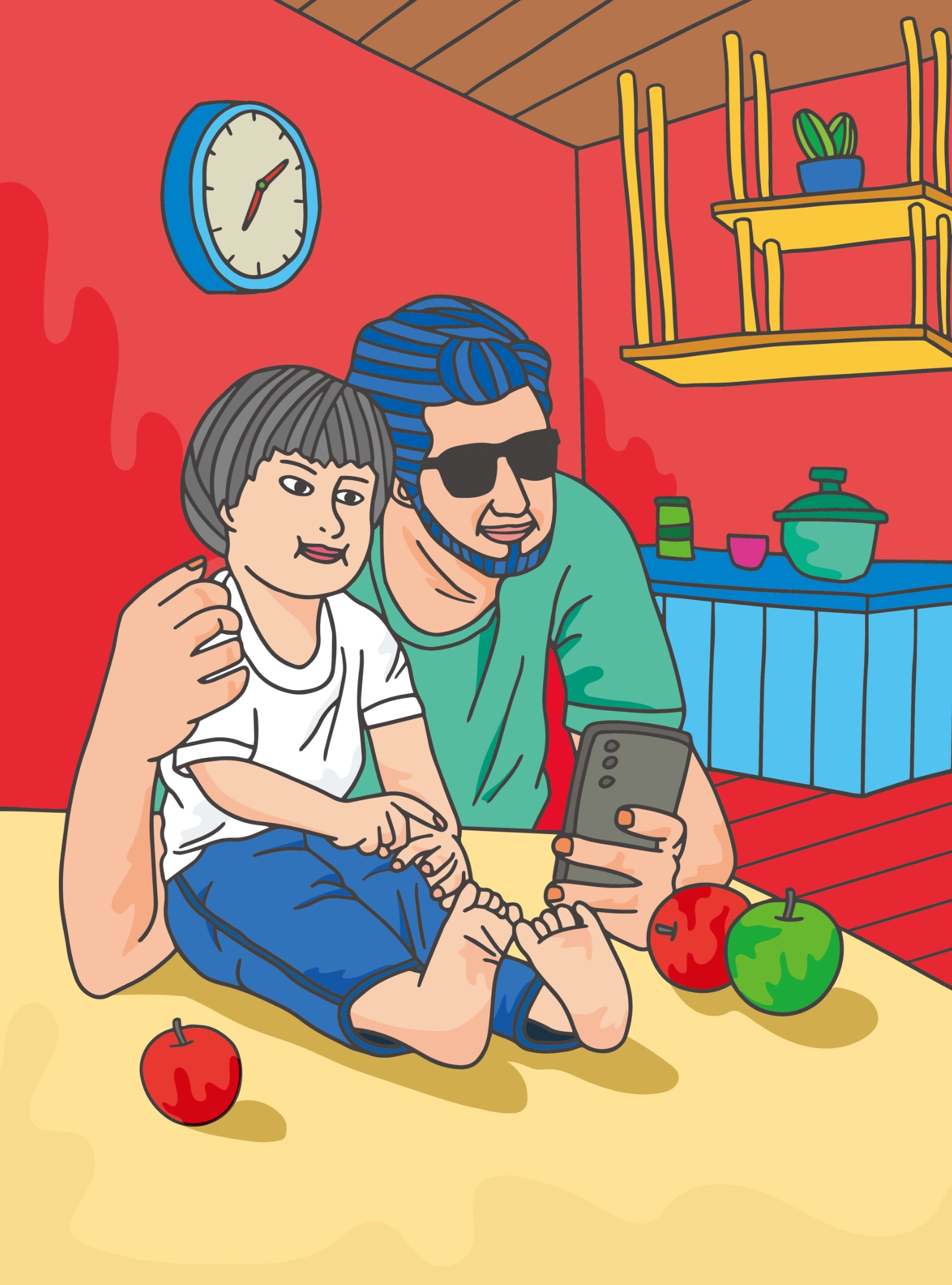 Exploring the World Together
It is only natural for parents to want to share special moments together with their child as they grow curious about the world. Parents are especially thrilled when their child finds joy in discovering new things. But it is not easy for parents with vision impairments.
"This is an apple, and this is a puppy."
Children often point at objects they don't know as they grow up and explore the world around them. With Bixby Vision for accessibility, parents with vision impairments can understand what their children are curious about as the device narrates. Even if parents aren't able to see what's in front of them, they can experience and explore the world around them with their children through sound.
Bixby Vision for accessibility
With an easy set-up and simple interface, Bixby Vision vocally describes what it sees, helping you make sense of the world around you.
Bixby Vision for accessibility: Scene describer1), object identifier2), text reader, and color detector
Scene describer mode currently supports English (US), French, German, Italian, Korean, Mandarin Chinese, Portuguese, Russian, and Spanish (Spain).
Object identifier mode supports 54 languages, which are the same as the languages supported in the translation feature.
On smartphones and tablets: Settings → Accessibility → Spoken assistance → Bixby Vision for accessibility
Service availability and content provider may vary by country, device, OS, and One UI version.
Enjoying the World Together
Everyone is different, even in the same family. Some can hear or speak; others can't. For CODA* families, children converse with their parents through sign language while looking into each other's eyes. Parents want to learn more about what their children hear and enjoy.
"Mom, look at that. Isn't it funny?"
A CODA family has parents who can only see sound, and children who can hear it. With Sign Language Zoom, it's easier for CODA parents to better understand what their children are enjoying through a bigger sign language screen. Now the entire family can enjoy TV time together and share even more laughter and joy.
CODA is an acronym for Children of Deaf Adults, referring to children raised by at least one guardian who is deaf.
Sign Language Zoom
Sign Language Zoom automatically recognizes and enlarges the sign language area, enabling users who are deaf to see more detailed mouth and facial expressions. You can specify a sign language area and adjust the magnification by up to 200%. Users who are deaf or hard of hearing can also use this function to zoom in on a specific area, such as scores for sporting events or quiz programs.
On TVs: Home → Menu → Settings → All settings → General & Privacy → Accessibility → Sign Language Zoom Settings
Available on all Samsung Smart TVs released in 2021 or later.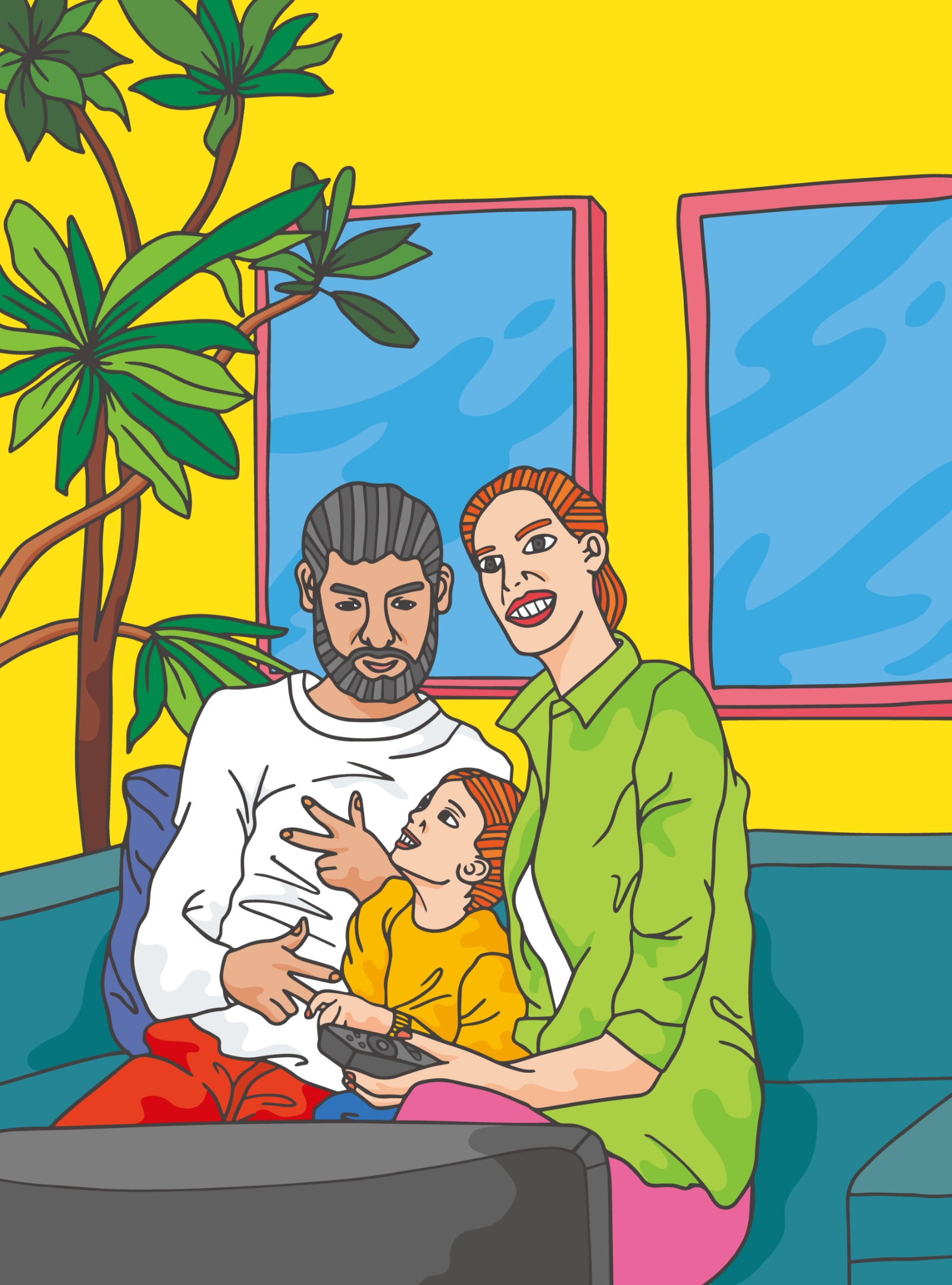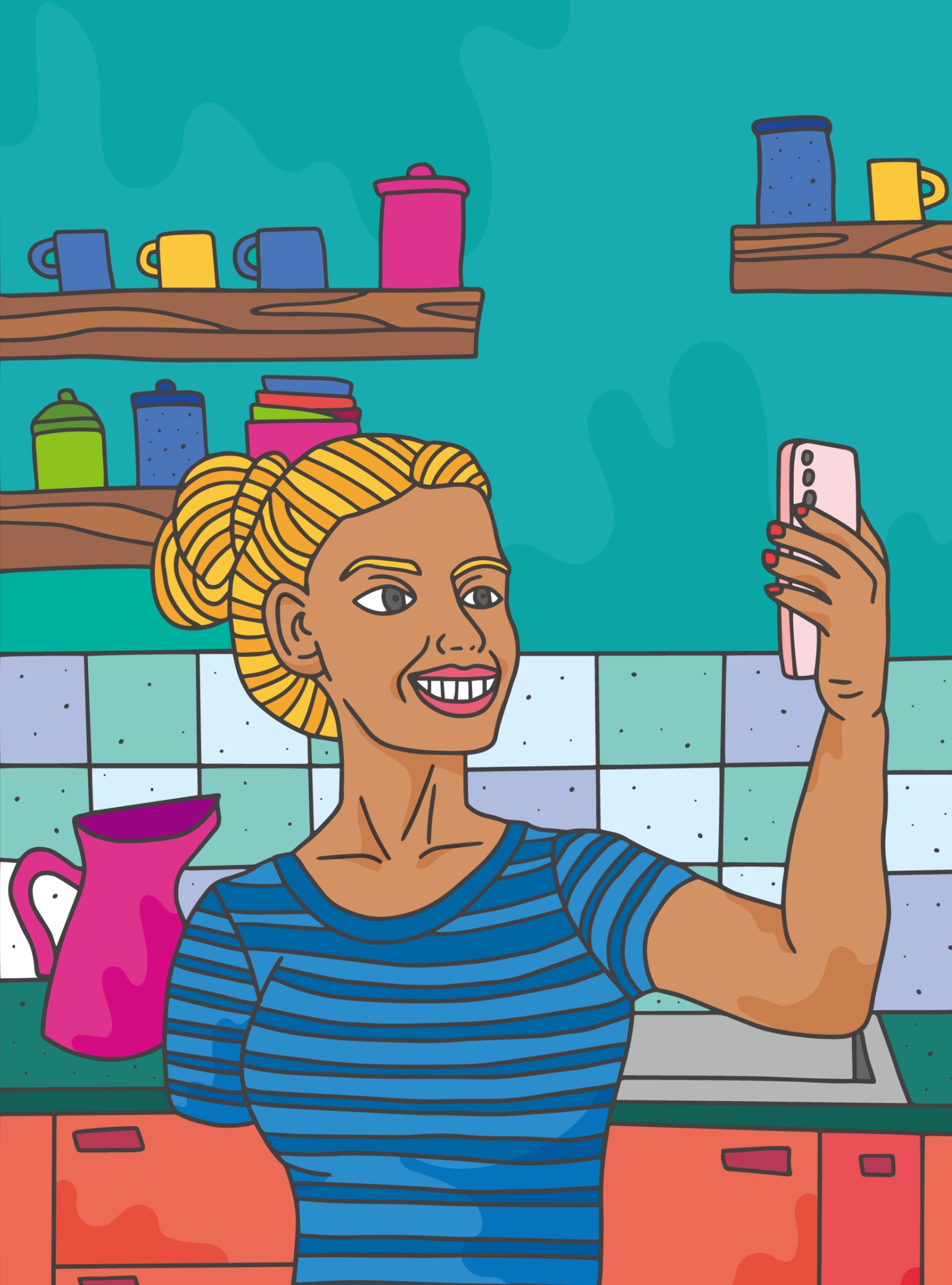 Sharing with the World
People are born with different physical abilities, and these abilities can change at any moment. Some are temporarily injured and for others, their abilities are simply a part of their everyday life. But they can all still do what they want, meet who they want, and live the life they want.
"I want to inspire people through social media."
People who have one arm can seamlessly take, edit, and share their selfies on social media by using the Assistant menu on their Samsung smartphone or tablet. With the Assistant menu, people of varying physical abilities can use their devices to be heard and meet new friends.
Assistant menu
Assistant menu lets you easily control your phone by simply tapping a shortcut icon to access hardware buttons, apps, features, and other settings.
On smartphones and tablets: Settings → Accessibility → Interaction and dexterity → Assistant menu
Staying in Tune with Their World
For people who are deaf and hard of hearing, everyday life can often be filled with anxious moments. Since they cannot clearly hear various sounds at their home, it's important for them to find ways to get everyday notifications.
"Light can become a language of its own."
For someone who is living in a quiet world, light can help them receive the information they need in their day-to-day life. SmartThings uses lighting to notify when someone's at the door, when their meals are ready, or when the laundry is done. Light has become a way to communicate through SmartThings.
SmartThings
Sync your devices and appliances via the SmartThings app to control and get notifications about your air conditioner, washing machine, fridge, and more.1) Then connect partner products like door sensors, lights, and thermostats to automate and simplify your own day-to-day routine2) — like setting your smart light to dim or change colors once the laundry is done.
To set notifications
∙ On smartphone and tablets: SmartThings app → Menu → Notifications → More (⋮) → Notification settings
∙ On TVs released in 2021 or later: SmartThings app → Settings → Notifications
*TV notifications are limited to minimize any interruptions in the viewing experience.
To set SmartThings routines
∙ SmartThings app → Automations → Add (+) Create routine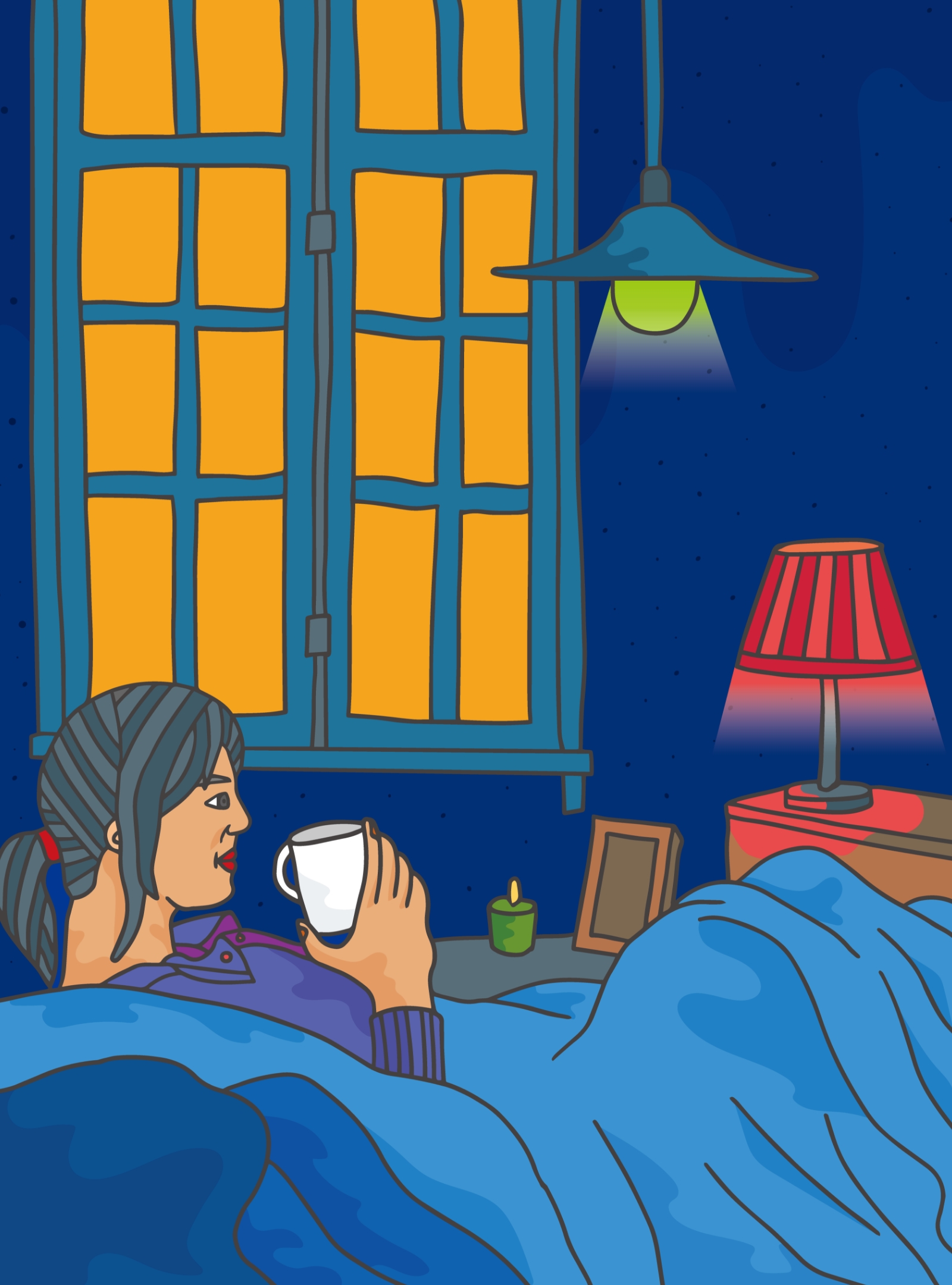 Epilogue
Possibilities never imagined.
From the UX Team of the Corporate Design Center, Samsung Electronics Co., Ltd.
While conducting interviews with Samsung device users, one of the interviewees said "I want to let people know that I identify as someone 'who can see well' instead of someone 'who cannot hear well'." We were inspired by their focus on the wisdom and abilities they gained, instead of letting the inconveniences of disability tie them down.
Over the course of this research, we discovered that users with disabilities were creatively utilizing Samsung features, which were not originally intended to be accessibility features, to improve their daily lives. These users were using the devices in creative ways to suit their needs to live lives no different from anyone else's. This made us realize that it might be helpful to let more people know about these new ways to use Samsung products and services. That is why we took these real-life cases and developed stories with guidance from the Samsung Accessibility Committee and Samsung Family Supporters.*
We hope these stories are the start to creating a world where 'disability' doesn't inherently mean someone is unable to do something. Instead, it can point to the possibility of people with all abilities being empowered to lead independent lives, equipped with their own talent and creative thinking. We will continue to create accessible designs that unlock new possibilities.
The Samsung Accessibility Committee works closely together with designers and developers to continuously improve the accessibility experience for all Samsung users. Together with Samsung Family Supporters, consisting of Samsung employees and family members with disabilities, we assess the needs of users across the spectrum to create ease of use for all.
We want to give special thanks to the UX Team of Samsung Corporate Design Center for providing the content and contributing to the creation of this article, and also to Samsung Family Supporters and the Samsung Accessibility Committee for their insight and guidance.